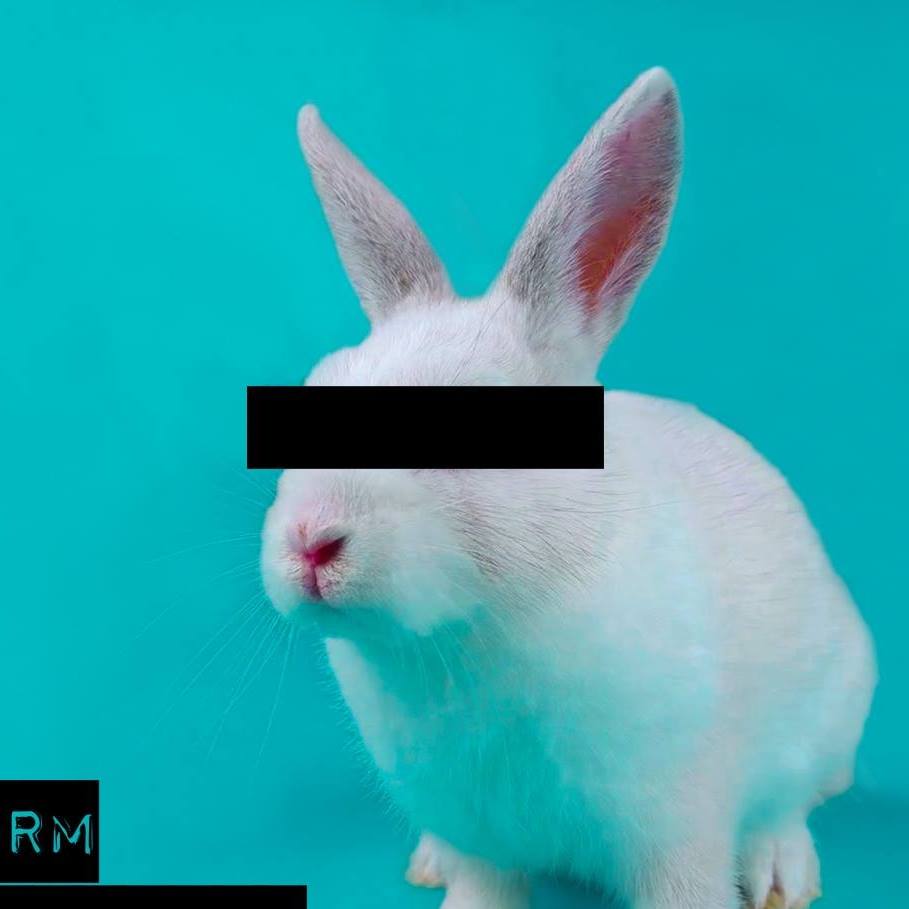 Erről a lemezről először az jutott eszembe először, hogy "Kis lépés az emberiségnek, hatalmas ugrás a hazai grunge rajongóknak".
A ex-Bedlam, ex-Nomad és jelenlegi Fish! tagokból álló Storm The Studio első (de reméljük, nem utolsó) lemezét ugyanis egészen nyugodtan nevezhetjük hiánypótlónak…persze azokban a körökben, ahol a 40 körüli- vagy azon is TOOL-i korosztály Nirvanán, Pearl Jamen és Alice In Chainsen  szocializálódott tagjai azt tudják mondani az anyag hallatán, hogy ""Hazatértünk". Végre, itt az utánpótlás, egy ismert zenészekből álló supergroup, amelynek van véleménye  avilágról, és nem fél azt elmondani- sőt, még támogatást is kap ehhez a küldetéshez.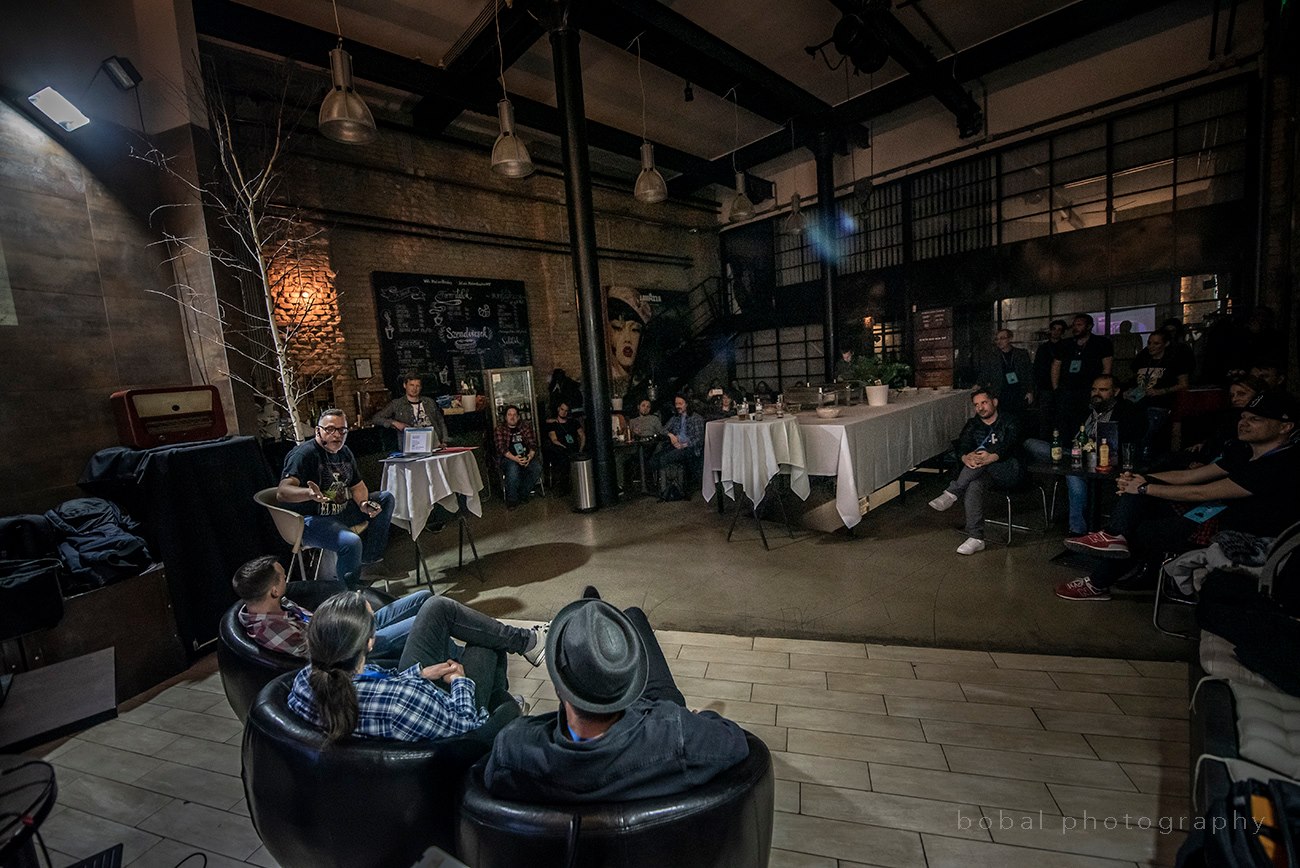 Természetesen a Storm The Studio egy önálló banda, és csúnya dolog ez a visszafelé hasonlítgatás, de azért jegyezzük meg: a csapat két fő dalszerzője Judy (gitár) és Fodi (ének), és már a bedlami időkből ismert karakteres stílusuktól nem tudtak (vagy akartak?) eltérni. Binges Zsolti pedig lubickol a Fish!—től merőben eltérő témáktól. Szerintem nagyon élvezte, hogy kicsit kijöhetett a megszokott dolgokból, és mást játszhatott. (nyilván Téglás Zoli óta mindenki tudja, hogy a grunge "régizene öregeknek", nem kell itt már korszerűsíteni semmit? )
Vagy mégis? Van ezen a lemezen modernség? Van létjogosultsága? Igen? És miért?
a csapat (pontosabban kiadójuk , a Pintér Miki nevével fémjelzett Grungery Media Records) zártkörű sajtótájékoztatót tartott Budapesten. Megmondom őszintén, ilyet itthon talán csak a Tankcsapda szokott csinálni, de minden zenekar megérdemelné ezt a figyelmet. Így a megjelenés, "termékbevezetés" is innovatív volt a hazai zenei viszonyok viszonylatában. Egy ilyen eseményen lehet beszélni a zenekar tagjaival, a rockzsurnaliszta kollégákkal. Nagyon sokat dob ez az ember érzetén (szerintem a zenészekén is). Minden alkotó banda megérdemelne egy kis koncentrált figyelmet…

a STS zenéje igaz XXI. századi módszerrel készült (lévén, hogy az énekes Japánban éli a dolgos hétköznapjait). Semmi koszos pince, semmi próbaterem feeling, csak számítógépen feljátszás, emailben küldés, és virtuális alkotás.  A zene maga illeszkedik a hagyományos 90es évek beli grunge/alter vonalhoz (abból mondjuk a legjobb fajta), ami a legérdekesebb benne, az a megszólalás. (muszáj kiemelnem Váry Gabi munkáját, amit egy korábbi metál  lemez hallgatása után egy ismerősöm azt mondta, hogy "ez a csávó úgy kever, hogy a szarból is tejszínhab lesz". Nos, ez igaz, Váry úrnak itt egy remek alapanyagból kellett egy "tiszta Amerika" hangot csinálni. Jelentem, sikerült neki…

a STS szövegek nagyon erősen reflektálnak a mai kor emberének életére, az elidegenedésre, a nagyvárosi "cyberpunk" életérzésre. Ez adja az anyag aktualitását leginkább. Érdekes háttérinfó, hogy a korábban angol nyelvű szövegeiről elhíresült Fodi most magyarul írta le és énekelte fel mondandóját- talán honvágya van a Felkelő Nap Országában?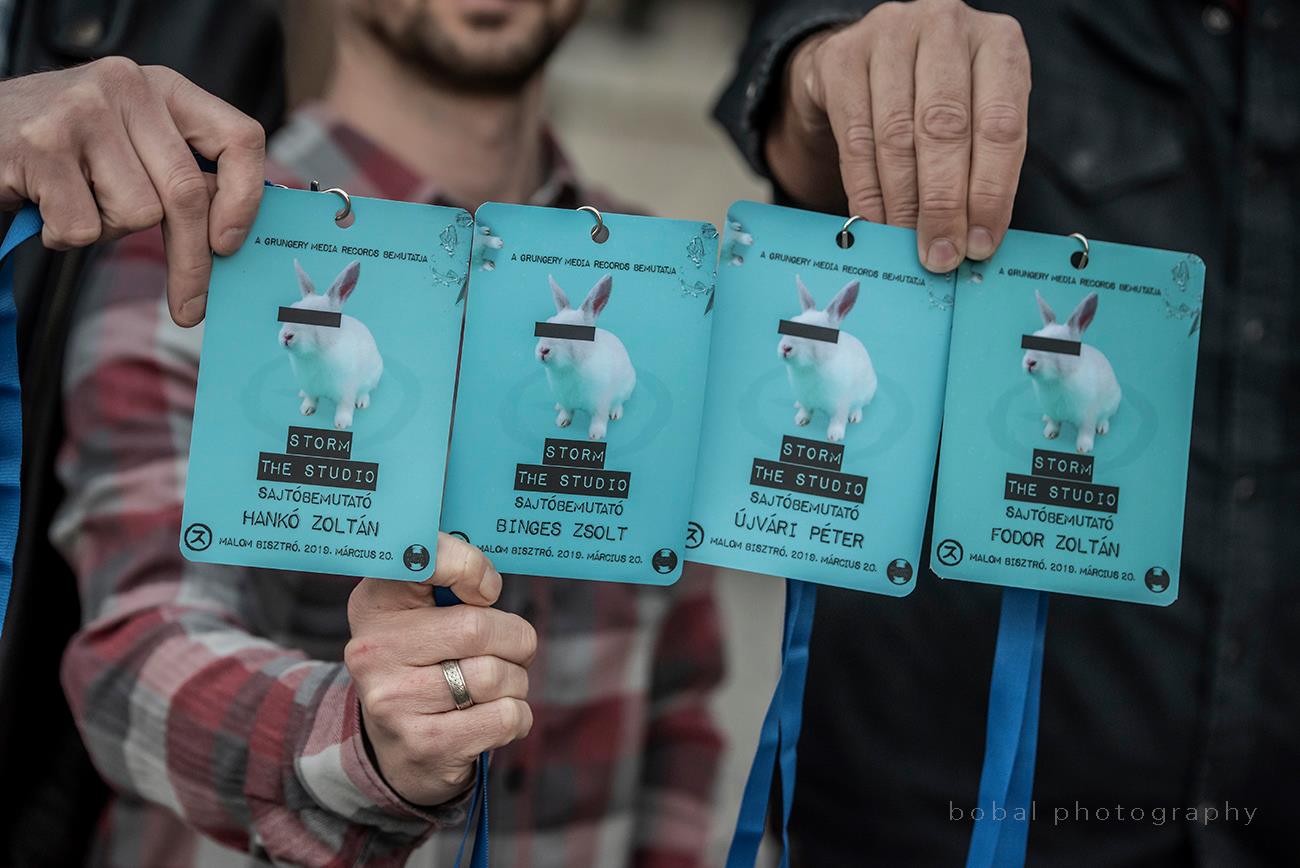 Összefoglalva, ez egy remek anyag, mind  a zenei minőségét, mind a mondanivaló, mind a megszólalást tekintve. Egyszerre hozza a régi feelinget, és tud modern lenni. Komoly mondanivalóval bír, és nincs benne megfelelési kényszer. A hazai zenei közegre ráférne még néhány ilyen lemez, remélem a Storm The Studio elindított valamit ebben a közegben....de, amíg ez a gyümölcs beérik, hallgassátok ezt. (ITT) ..szeretettel ajánlom a személyes kedvencemet a Szavak Hullanak című dalt. 
A cikkben használt fiotókat a Bobal Photography készítette.