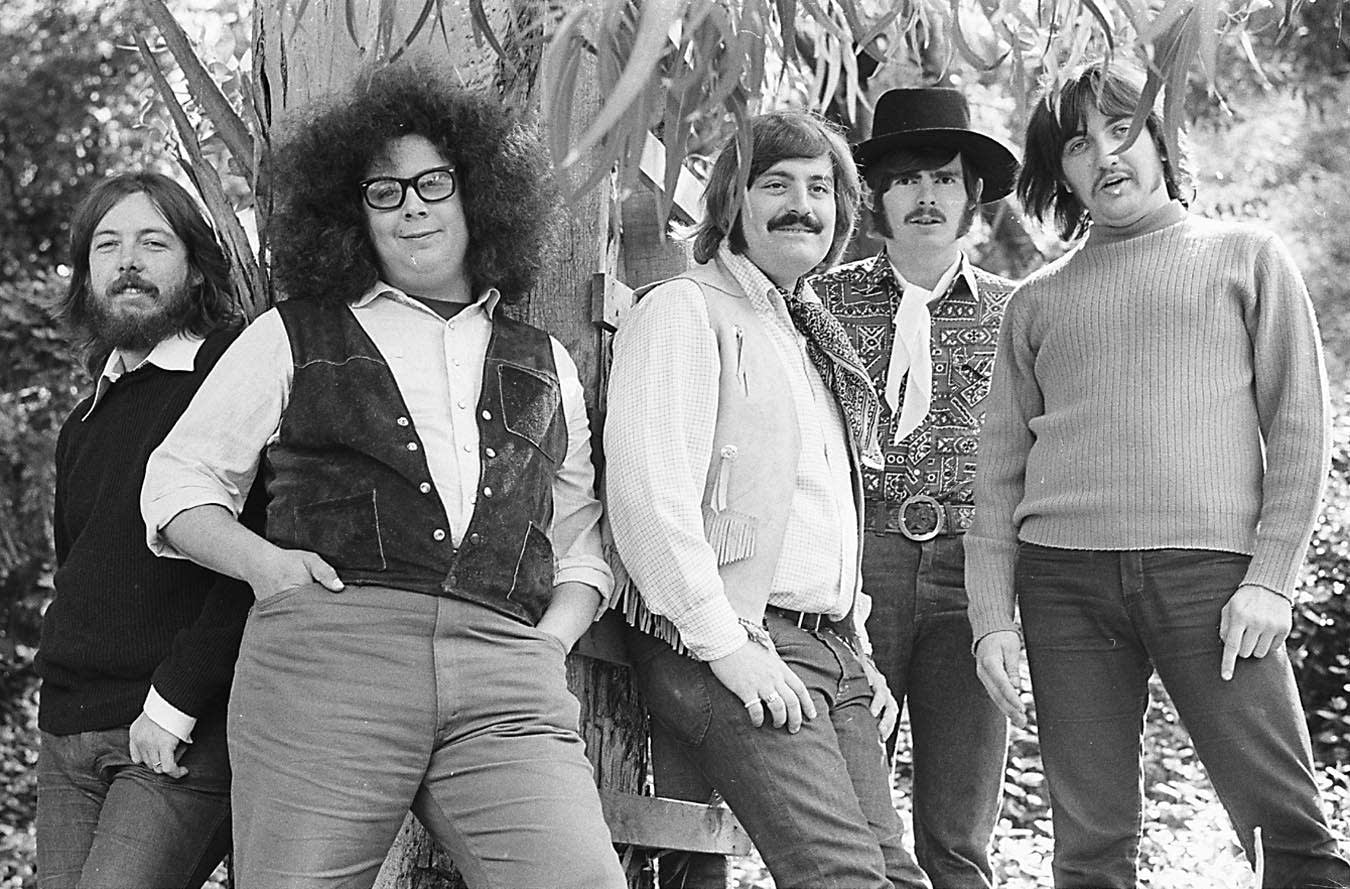 A Fehér Házban koncertezni bármely USA-béli zenekarnak az amerikai álom beteljesedését jelenti, így nem csoda, hogy a 60-as évek egyik tini-favorit csapata, a Turtles tagsága is könnyekig meghatódott, amikor felkérték őket e nemes feladatra. Vagyis nem, elnézést, füllentettem… A menedzserük hatódott meg, elsősorban az eseményt övező médiafelhajtástól, amely igencsak jól jött az ekkor már leszálló ágban lévő bandának. Az együttes tagjai inkább duzzogtak, ugyanis a regnáló elnök ekkoriban egy bizonyos Mr. Nixon volt, akit a hippi mámorban úszó ifjúság szívből utált. Végül mégis vállalták a munkát, ami mulatságosan dekadens végkifejletet eredményezett.
Az eredetileg szörfös rockot játszó alakulat Crossfires néven kezdte a karrierjét, ám 1965-től már Turtles néven ostromolták a slágerlistákat. Azon számos amerikai beat zenekar közé tartoztak, amelyek a brit Beatles babérjaira áhítoztak, de a keményebb rockzene előretörésével a 60-as évek vége felé elkezdtek kimenni a divatból (ez persze a produkciójuk értékéből semmit sem von le). Szégyenkezni mindenesetre nem volt okuk, mivel több számuk is bejutott a Top 40-be: a Happy Together 1967-ben listavezető volt, és sokan dúdolták velük a Walter Matthau főszereplésével készült, Útmutató házas férfiaknak című vígjáték betétdalát is.
Ráadásul celebritások is a rajongóikká váltak: például Richard Nixon lánya, Tricia, aki meghívta őket a Fehér Házba 1970. május 10-én tartandó coming-out party-jára. Mielőtt bárki arra gondolna, hogy az ifjú hölgy annak alkalmából szervezett hatalmas összejövetelt, hogy végre ország-világ előtt bevallja melegségét, nem árt tisztázni, hogy a coming-out party annak az elegáns elit eseménynek az elnevezése, amelynek során az elsőbálozó fiatalt némi táncmulatság, zenebona és lehetőleg mértékletes szeszfogyasztás közepette formálisan is bevezetik a jó társaságba.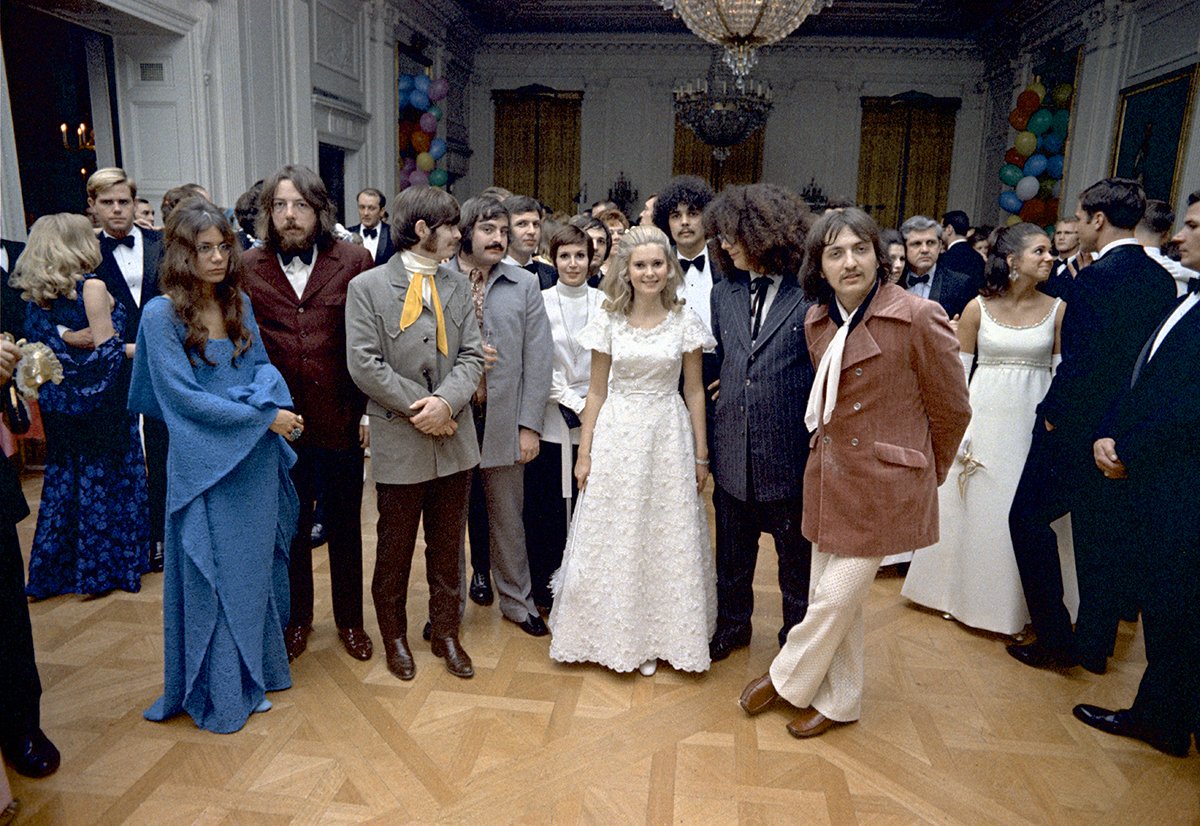 A Turtles illedelmesen és pontosan (bár eléggé kótyagosan) megjelent a helyszínen, de rögtön kínos incidenssel indítottak: a titkosszolgálat emberei rutinból nekiestek a felszerelésüknek, bombák és fegyverként használható tárgyak után kutatva, és amikor valamelyikük óvatlan mozdulattal beindított egy táskában lapuló metronómot, elszabadult a pokol. A ketyegés hallatán a titkosszolgák azonnal fegyvert rántottak és falhoz állították a zenekart (valamint annak stábját), majd "röpke" 10 perc alatt sikerült előkeríteniük és hatástalanítaniuk a tempójelző mérőeszközt.
Howard Kaylan énekes visszaemlékezése szerint (melyet több sajtótermékkel is megosztott önéletrajzi könyve, a Shell Shocked: My Life with the Turtles, Flo & Eddie, and Frank Zappa, Etc. megjelenésekor) a banda Abraham Lincoln könyvtárát kapta meg öltözőül: "Már eleve betépve érkeztünk, a hotelben kezdtük az alapozást. Ráadásul folyton drága francia pezsgővel kínáltak, és ebből is fogyasztottunk ám rendesen. Miután a biztonságiak meggyőződtek róla, hogy bomba helyett csak metronóm van nálunk, gyakorlatilag szabadon és felügyelet nélkül támolyoghattunk az épületben. Az egyik színpadmunkásunk valahogy be tudott csempészni nem kevés kokót, amit szépen kicsíkoztunk magunknak Lincoln íróasztalára. Miközben felszippantottam az adagomat, azon tűnődtem, hogy vajon ilyesmi járt-e az alapító atyák fejében, amikor az USA-t a szabadság országának nevezték. Én mindenesetre rendkívül szabadnak éreztem magam: mint aki feljutott a csúcsra."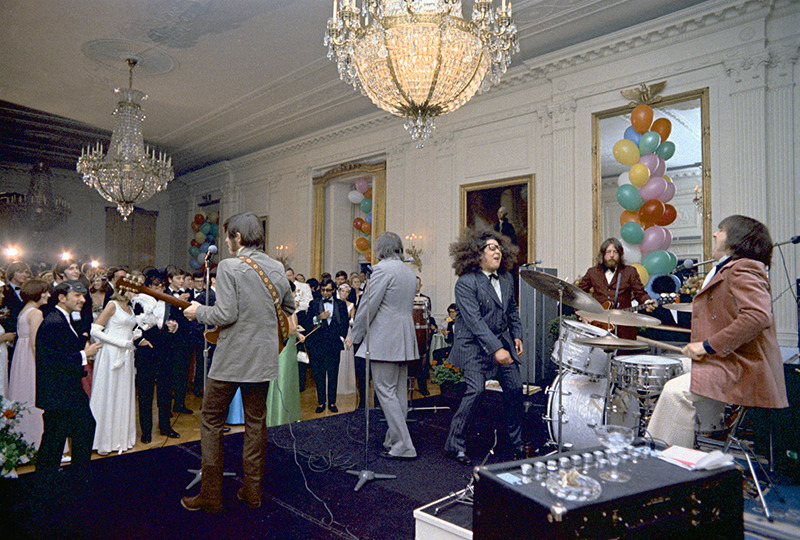 A koncert az előzmények ellenére − a korabeli beszámolók alapján − remekül sikerült, a Turtles a pszichedelikus soulban utazó Temptations és a feminista popikon Helen Reddy társaságában szolgáltatta a talpalávalót. Teknősék illuminált állapotára egyedül az utalt, hogy gyanúsan hosszúra nyúltak a számok közötti, nehezen értelmezhető átkötő szövegeik, valamint a gitáros-énekes Mark Volman játék közben néhányszor lezuhant a színpadról, harsány kacagásra késztetve az egybegyűlteket. Volman a koncert után annyira ellazult, hogy fel akarta szedni Lucy B. Johnsont (Nixon elődjének, Lyndon B. Johnsonnak a lányát) a fiatalasszony férjének jelenlétében, de a zenésztársai még időben közbeléptek, és megakadályozták, hogy botrányba fulladjon az este.
És mit szólt mindehhez maga Richard Nixon? Nos, ő Fehér Házon kívül tartózkodott éppen, amiért Kaylan ma is sokszor hálát ad a sorsnak: "Biztos vagyok benne, hogyha ott van, valamelyikünknek előbb-utóbb kicsúszik a száján pár keresetlen szó, amivel elküldi a búsba a vietnami háború miatt. Ha így történt volna, valószínűleg mindannyiunkat egyenesen Guantánamóba szállítanak a buliról." Nem így történt szerencsére, Kaylan és Volman pedig a Turtles feloszlása után Frank Zappa zenekarában folytatta karrierjét.