Új interjúsorozatot indítunk útjára, melynek keretében közismert hazai rockzenészek ajánlanak figyelmetekbe olyan klasszikus rockbandákat, amelyeknek Nyugat-Európában és az USA-ban kifejezetten nagy a kultusza, nálunk viszont valamilyen okból nem esik elég szó róluk. A teljesen egyedi és több szempontból jelentős munkásságú ír Thin Lizzy is ezek közé tartozik. Egyik legnagyobb hazai rajongójukat, Kőváry Zoltánt, a Trousers gitáros-énekesét kértük fel arra, hogy válogassa össze nekünk a 10 kedvenc Thin Lizzy dalát, valamint ossza meg velünk a csapattal kapcsolatos érzéseit és gondolatait.
A Thin Lizzy egyike a legnagyobb hatású 70-es évekbeli hard rock zenekaroknak, ám míg tőlünk nyugatabbra egyre inkább kezdi elfoglalni megérdemelt helyét a képzeletbeli rockpanteonban a Deep Purple, a Led Zeppelin, a Black Sabbath és a Uriah Heep mellett, nálunk továbbra sem tartozik a legismertebbek közé. Szerinted mi ennek az oka, és te miként fedezted fel a zenéjüket?
A Lizzy világa jóval összetettebb, több forrásból táplálkozik, mint az általad említett kiváló zenekarok: a kötelező hard rock és a blues mellett soul, funk, punk/újhullámos és pop hatások is megtalálhatók náluk, nem is szólva a speciális ír háttérről. Ez utóbbi korántsem a nálunk is népszerű ír kocsmazenét jelenti, és a sajátos zenei témák (amire az egyik legjobb példa az Emerald c. dal) mellett a szövegvilágban, és valószínűleg Phil Lynott korántsem konvencionális éneklési stílusában is megmutatkozik. Mindez feltehetően jóval többet kíván a hallgatótól, mint mondjuk egy Black Night, egy Paranoid vagy egy Communication Breakdown. Ennek okán én is csak az elmúlt pár évben lettem nagy Thin Lizzy-fan. Bár rengeteg számukat hallottam korábban, valahogy csak akkor állt össze a kép, miután átfogóan megismertem a munkásságukat, és a részek az egész ismeretében nyerték el igazán a jelentésüket. Érdekes módon a Lizzy "utódzenekarának", a gitáros Scott Gorham Black Star Riders-ének a lemezei keltették fel bennem a mélyebb érdeklődést.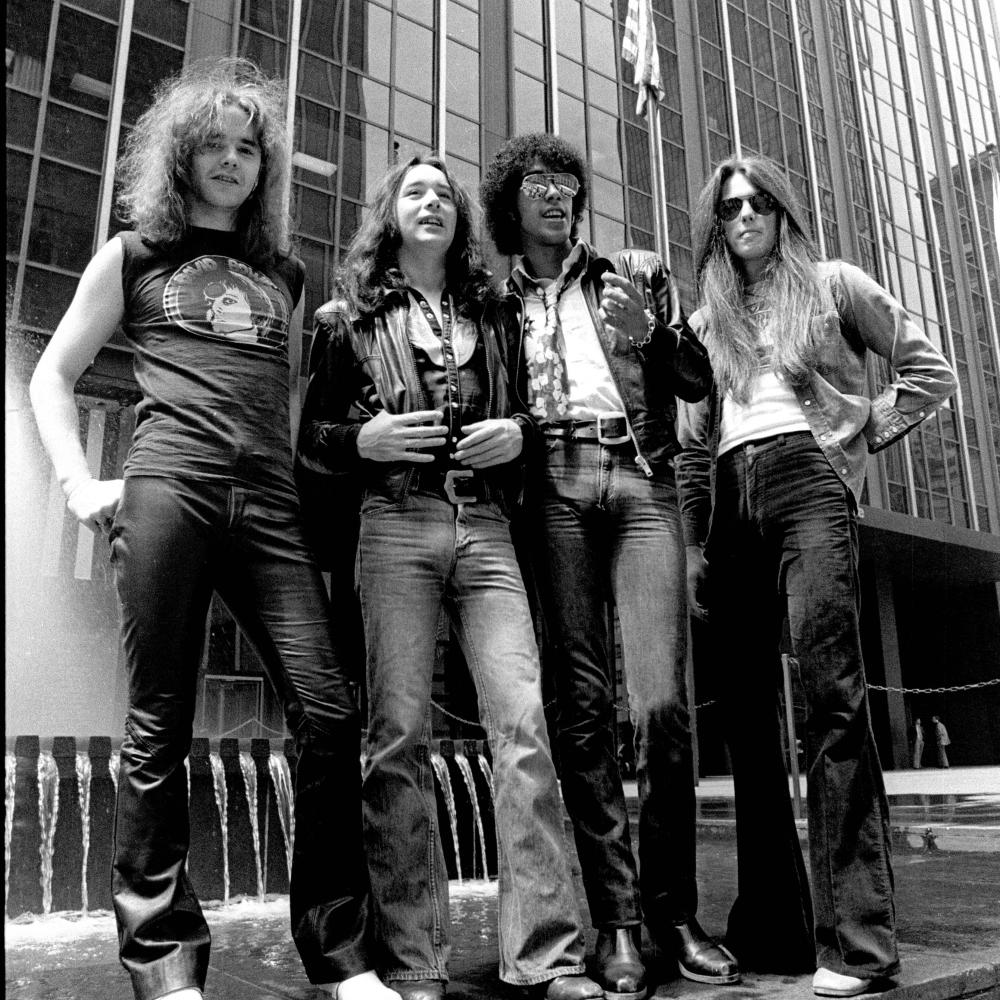 A csapat vezére és ikonikus figurája – akinek Dublin városa pár éve szobrot emelt − Phil Lynott basszusgitáros-énekes volt. Lynott nem csupán dalszerzőként remekelt, hanem szövegíróként is (a lemezei mellett két verseskötete is megjelent), a pályatársak szerint pedig igazi gentlemanként egyike volt a szakma legrokonszenvesebb képviselőinek. Mennyire ismered Phil élettörténetét, és mi az, ami megfogott az egyéniségében?
Amikor megismerkedtem az albumokkal, rengeteget olvastam a bandáról és Lynottról az interneten, ami nagyon sokat hozzáadott az életmű befogadásához és feldolgozásához. Phil Lynott rendkívül komplex, ugyanakkor végtelenül rokonszenves figura, számomra egyike az "ultimate" rocksztároknak igazi művészi érzékenységgel, ami elég ritka konstelláció. Lynott életét szemlátomást áthatják az éles, megtermékenyítően feszültségkeltő kontrasztok. Egyrészt ott a fekete apától és fehér anyától való származása, ami már gyerekkorától kezdve meghatározta sorsának alakulását, másrészt a kirobbanó tehetséggel sokszor együtt járó árnyoldal súlya, ami végül korai halálához is vezetett, harmadrészt a sikerekben és kudarcokban bővelkedő zenekari pályafutás. Lemmy azt nyilatkozta egyszer, hogy az összes elvesztett pályatárs közül Phil hiányzott neki a legjobban, Joey Tempest (a The Final Countdown-t jegyző Europe énekese) pedig azt mesélte, hogy amikor a 70-es években áthajózott Svédországból Nagy-Britanniába megnézni a Lizzyt, a koncert után dumált Lynottal, aki nagyon közvetlen és kedves volt vele.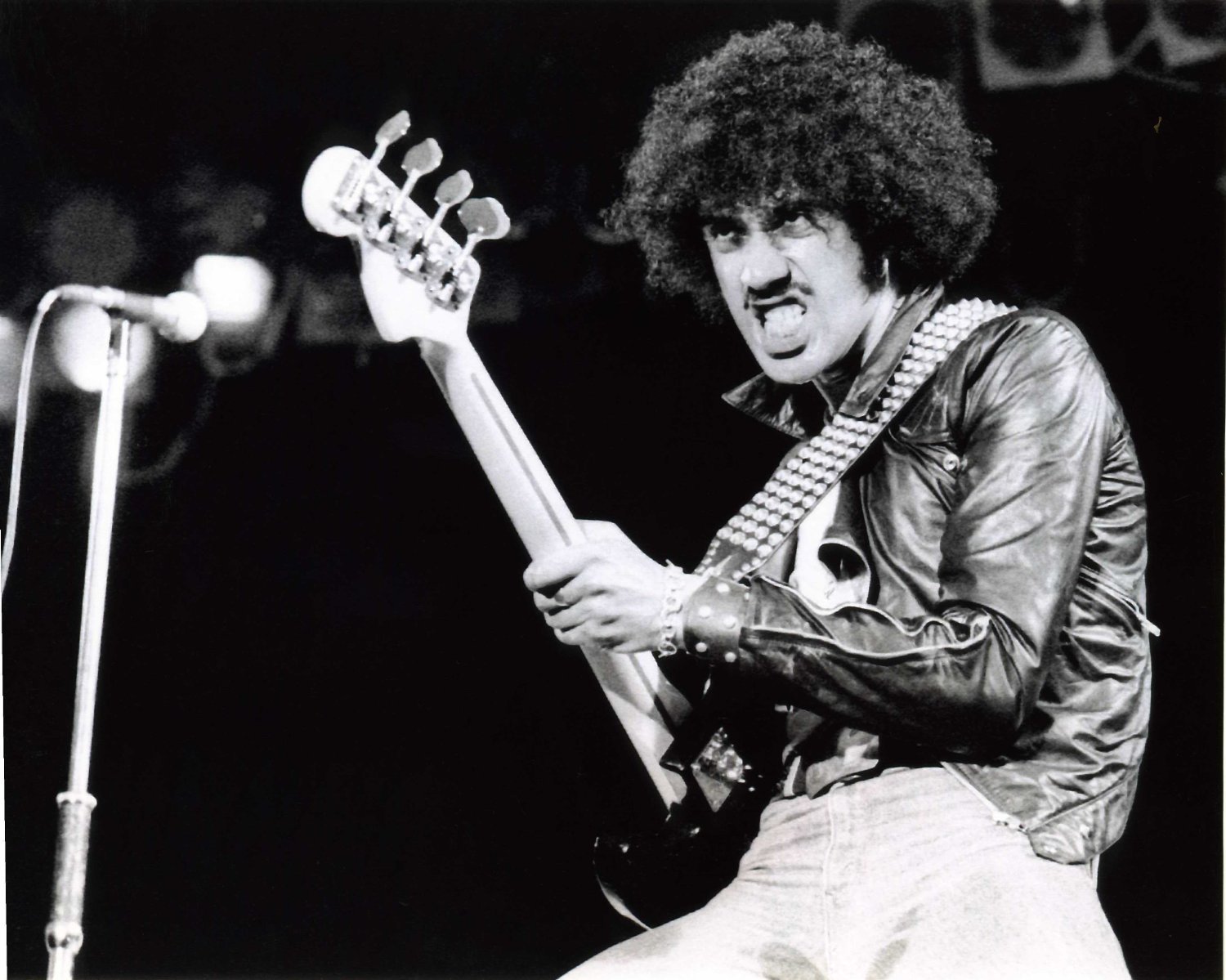 A Thin Lizzy-ben fantasztikus gitárosok egész sora fordult meg: Scott Gorham, Eric Bell, Gary Moore, Brian Robertson, John Sykes, Snowy White… Magad is gitáros vagy zenekarodban, a Trousers-ben.  Ki a kedvenc Thin Lizzy-gitárosod, és miért?
Sokszor szoktam arra gondolni a lemezeket hallgatva, hogy micsoda páratlan érzéke volt Philnek a gitárosok kiválasztásához. A kétgitáros, "nagy" felállás 1974-től, a Nightlife albumtól kezdve volt jelen, amit kb. 1978-ig a Scott Gorham és Brian Robertson alkotta páros munkássága fémjelzett. Ennek a jelentőségét nehéz túlbecsülni, hiszen az a páratlanul egyedi "ikergitározás", amit műveltek, a Judas Priesttől az Iron Maidenen át a Metallicáig számos metal-óriás számára kiindulópontul szolgált. Ebből kifolyólag én is ezt favorizálom, noha a Robertsont váltó másik három gitáros képességei is lenyűgözőek. Nálam Robbo mellett az ezüstérmet Snowy White viszi el, aki ugyan visszafogottsága miatt nem illett annyira a zenekarba, mint Gary Moore vagy Sykes, de a Chinatown-on olyan futamai vannak, amitől a hajam égnek áll. Moore és Sykes játékstílusa kevésbé áll közel hozzám, mind a ketten nagy tekerőgépek; a bronzérem mégis Gary-é, mivel a Black Rose album sokkal nagyobb kedvencem, mint a Thunder And Lightning. Azon John már túlságosan is a modern metál irányába vitte el a zenekart a gitározás terén. Igazságtalan lenne, ha a gitárosok mellett nem említenénk meg a nagyszerű Brian Downey dobost is, aki szerintem egyike a rocktörténet legalulértékeltebb dobosainak.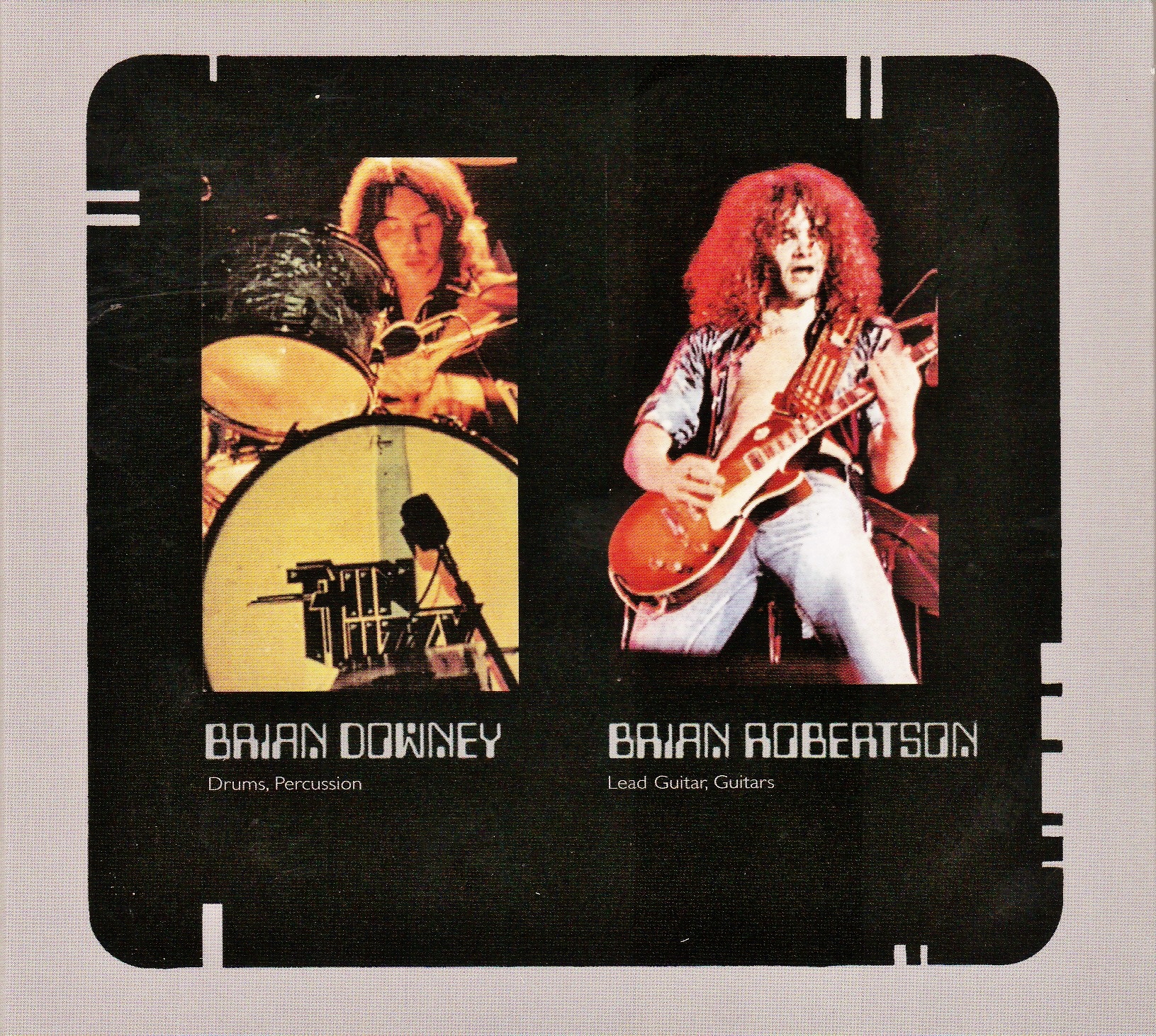 A bandád legutóbbi albumának (Invisible Darkness, 2018) egyes dalain már érződött, hogy a közelmúltban elmélyültél a Thin Lizzy életművében. Lesz-e folytatása az inspirálódásnak, és milyen szempontból tartod leginkább követendő példának a Thin Lizzy munkásságát?
A Thin Lizzy munkássága nagyon is beleillik abba a vonulatba, ami meghatározta a zenei ízlésem alakulását az elmúlt években. Ez a vonulat tulajdonképpen három zenekart jelent, amelyek az utóbbi időkben csaknem olyan hatást gyakoroltak rám, mint annak idején a Stones, az AC/DC vagy a Black Sabbath: ezek a Hellacopters, a Cheap Trick és a Thin Lizzy. A Hellacopters például 2000-től 2008-as feloszlásáig szerintem többek közt azt a fajta zenei felfogást érvényesítette, amit 1975 és 1980 közt az olyan együttesek, mint a Cheap Trick és a Thin Lizzy kialakítottak. A Hellacopters-vezér Nicke Andersson ugyanezt folytatta későbbi zenekarában, az Imperial State Electric-ben is. Ennek a zenei felfogásnak a lényege, hogy a dalírást a 60-as, 70-es évek értelmében vett slágeresség dominálja, aminek nyomán már-már "hard pop"-nak is nevezhető, ami történik, mindez viszont hamisítatlan, nyers rock and roll/hard rock közegben érvényesül, nagyon markáns gitárjátékkal. Mi ugyanezt próbáljuk érvényesíteni a Trousers-zel, anélkül, hogy utánoznánk az említett bandák stílusát. Itt felfogásról, megközelítésmódról van szó, ami abszolút példaértékű.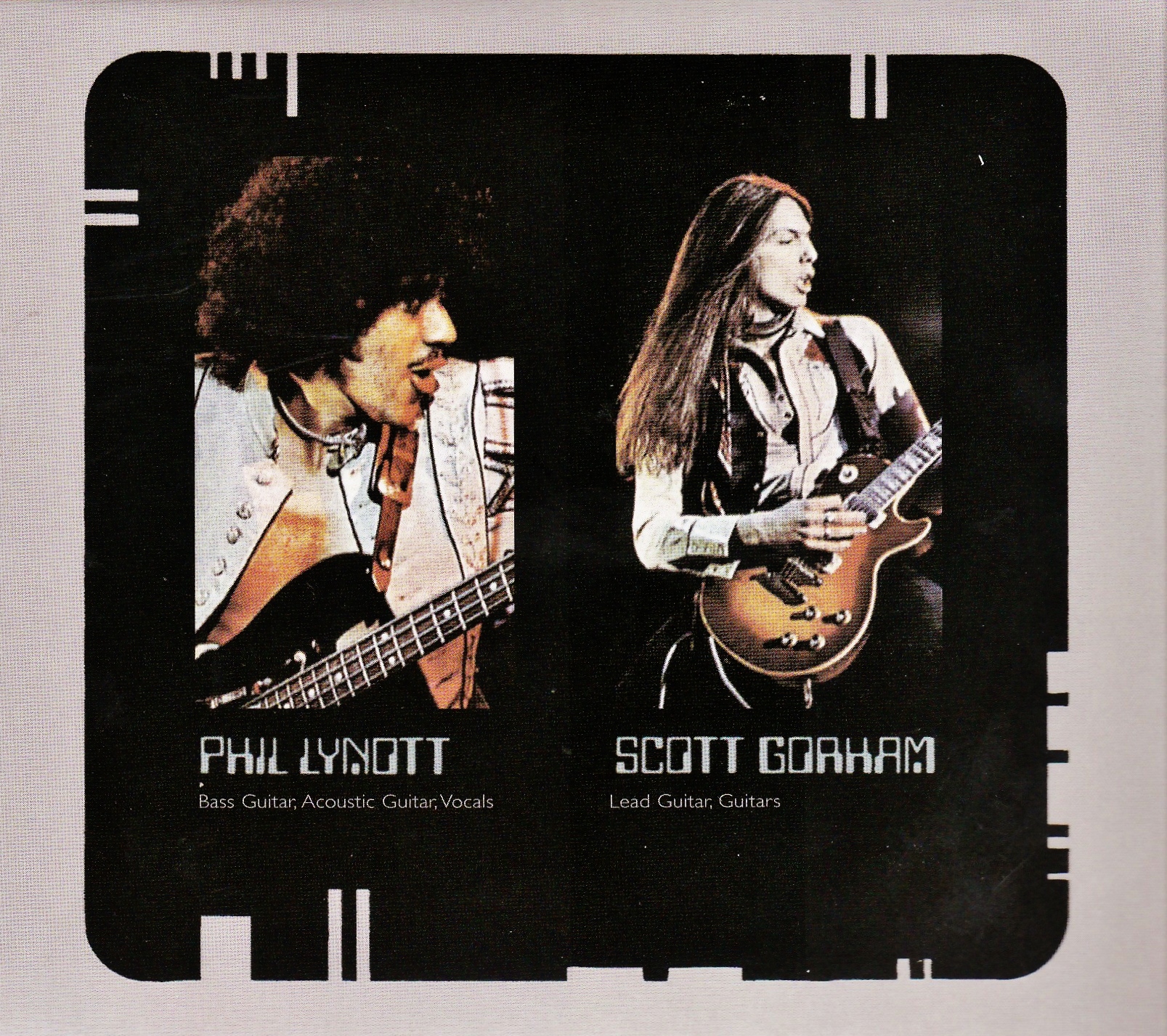 Wild One (1975)
A Fighting album az első "komoly" Thin Lizzy-lemez, ezen jelent meg először az ikonikus bandalogó, és két dal is felkerült róla a legendás Live And Dangerous dupla koncertalbumra: a Rosalie című Bob Seger-feldolgozás és a Suicide, amin Robbo valósággal leszólózza az ember fejét. A lemez csúcspontja azonban a Wild One című ballada, aminek a vezérmotívumát egy borzongatóan varázslatos ikergitár-téma jelenti, Phil pedig fantasztikusan énekel benne. Itt már nagyon hallatszódik, hogy Lynott nem egy átlagos dalszerző, a felvétel szó szerint elbűvölő.
Angel From The Coast (1976)
A Jailbreak lemez hozta meg az áttörést a bandának Európában, és kis híján az USA-ban is. Hibátlan alkotás, megannyi gyöngyszemmel, a döngölős címadó daltól a soul-os Running Back-en át a Cowboy Song-ig és az Emerald-ig, így nehéz volt választani, mint ahogy nehéz volt tízre szűkíteni a kedvenc Lizzy-dalok számát is.. Az Angel From The Coast az egyik legkedvesebb Thin Lizzy-felvételem, nagyon különleges a csípős gitárriff, a darálós, 16-odos basszus-kíséret, a rendkívül szabadon kezelt énektéma, és a nekem egy kicsit a Doobie Brothers-t idéző hosszabb zenei középrész egyvelege.
Warriors (1976)
Van egy csoportja a Lizzy-daloknak, amiket én a "a nagy elbeszélő balladák" kategóriájának nevezek. Ide tartozik a Massacre a Johhny The Fox albumról, az Opium Trail a Bad Reputation-ről, az Angel Of Death a Renegade-ről és a szerintem a széria legsikerültebb verzióját jelentő Warriors a Jailbreak-ről. Ezeknek a "komoly" témákat feldolgozó daloknak a szerkezete abszolút nem hagyományos, nagyrészt hiányzik belőlük a verze-bridge-refrén szerkezet, a hangsúly a zenei kidolgozáson van. A Warriors kiemelkedő zenei megoldásai mellett még azért is figyelemre méltó, mert az éneklési stíluson nagyon érződik Phil Hendrix-megszállottsága. Nem hiába volt az az afro-frizura bajusszal! :)
The Boys Are Back In Town (1976)
A Lizzy legnagyobb slágere, ezért is kihagyhatatlan. Tartalmazza a zenekar összes védjegyét, az ikergitározós zenei vezértémát, a sűrű, sokszor váratlan akkordfűzéseket, a "freestyle" éneklési stílust, a nagyon fogós refrént. Nem is csoda, hogy bekerült a Top 20-ba a Billboard listán, és ezzel megnyílt az út az USA meghódítása felé, ami az Amerika-mániás Phil vágyálmainak netovábbja volt. Az már más kérdés, hogy nem tudtak élni a páratlan lehetőséggel, ugyanis Lynott a turnén fertőzött tűvel lőtte be magát, és hepatitisszel kórházba került. A következő turné meg azért hiúsult meg, mert Robbo egy részeg kocsmai verekedés során elvágta a kezét, és képtelenné vált a gitározásra. Ezzel az amerikai álmok szertefoszlottak.
Don't Believe A Word (1976)
A hepatitises kórházi kezelés kényszerszünetét azzal töltötte hősünk, hogy megírta a következő Thin Lizzy-lemezt, a Johnny The Fox-ot, ami a Jailbreak-kel egy évben, 1976-ban jelent meg. Nem rossz anyag, ezen van a már említett Massacre is, illetve a koncerteken gyakran játszott funkos Johnny The Fox Meets Jimmy The Weed, de a hibátlan Jailbreak-hez képest mindenképp visszaesésnek számít. A lemez csúcsdala mindenképp a Don't Believe A Word, aminek van egy lassú, blues-os változata is, amit Gary Moore adott elő szívesen. A nagyszerű, shuffle-ritmusú dal egyik érdekessége, hogy Lynott elmondta, hogy később, amikor nőkkel ismerkedett, gyakran a fejéhez vágták, hogy a dal címének ismeretében ugyan miért hinnék el neki, amiket mond. :)
Bad Reputation (1977)
A Tony Visconti producerrel készült Bad Reputation a Lizzy "visszatérő" albuma volt, ami Top 5-be került Angliában, és számos "kötelező" tételt tartalmaz, például az ultraslágeres Dancing In The Moonlight-ot vagy a koncertlemezre is felkerült Southbound-ot. Ekkor már kifelé lógott Robertson szekere, ezért bár játszik néhány dalban, a borítóra nem került fel. Véleményem szerint hiba volt, hogy nem a címadó dal került a nyitószám helyére, mert ugyan a Soldier Of Fortune nagy ívű, személyes szerzemény, egyáltalán nem olyan átütő, mint a Bad Reputation. Nagyon erős kompozíció, a Warriors-hoz hasonlóan nem konvencionális szerkezetű zenei témák által dominált. Amikor fiatalabb zenészeknek be akarom bizonyítani, hogy Danko Jones milyen sokat merített Phil éneklési stílusából, ezt szoktam megmutatni. Látni kellene az arcokat ilyenkor! :)
Got To Give It Up (1979)
A Jailbreak lemez mellett szerintem a Gary Moore-ral és Viscontival készült Black Rose a másik hibátlan Thin Lizzy korong, csupa felejthetetlen dallal. A hangzásban érezhető, hogy a punk és az újhullám hatással volt az új benyomásokra nyitott Lynottra. Egyébként Phil a punkokkal is jóban volt, The Greedies néven neki és Scottnak volt egy projektje a Sex Pistols-os Steve Jonesszal és Paul Cookkal. A külsőségeikből is sokat átvett − bőrgatya, szegecselt övek −, és ez is hozzájárult ahhoz, hogy az új közönséggeneráció nem látta őskövületnek a 70-es évek eleje óta létező bandát. A lemez egyik legsúlyosabb felvétele a drogozásra reflektáló Got To Give It Up, nem csak a szöveg, hanem a zene tekintetében is.
With Love (1979)
A Black Rose lemez jobbnál-jobb felvételi közül kiemelkedik ez a balladisztikus szám, ami három dolog miatt is az egyik kedvenc Lizzy-dalom. Egyrészt a fő gitártéma, amit Gorham és Moore együtt követnek el, lenyűgöző és szívbe markoló, másrészt mint kompozíció maradéktalanul tükrözi Lynott egyedülálló dalszerzési képességeit. Harmadrészt ebben található a rocktörténet szövegírást tekintve legfantasztikusabb verzéje: "I must confess/that in my quest/I felt depressed/and restless/but this Casanova's/roving days are over/more or less." Ez magas költészet, Lynott utánozhatatlan formaérzékének talán legkiválóbb példája. Le a kalappal, egyedül Jim Morrisonnál érzek hasonló átütő erőt néha.
Chinatown (1980)
A Snowy White-tal felvett első lemezzel kapcsolatban (ami egyébként a harmadik kedvenc Thin Lizzy-albumom) hasonló érzésem van, mint a Bad Reputation esetében. Miért a We Will Be Strong a lemezkezdő felvétel, és miért nem a sokkal meggyőzőbb címadó dal? Így is nagyon jó az album (Killer On The Loose, Genocide − mekkora nóták!), de az első benyomás azért sokat számít. A Chinatown sodró lendületű, blues-alapú hard-rock dalnak indul, de aztán egészen elképesztő irányokba fejlődik tovább, ami alkalmat ad Snowynak arra, hogy bemutassa hangszeres kvalitásait. Nem véletlen, hogy korábban a Pink Floyd is alkalmazta turnégitárosnak.
Hollywood (1981)
A Renegade, a Snowy White-tal készült második és utolsó album a Jailbreak utáni Lizzy leggyengébb alkotása, mai füllel az anyag kb. 40%-a kiemelkedő csak. A korszellemre mindig ügyelő, már szétesőben levő Lynott Darren Wharton billentyűst állandó zenekartaggá tette, ami nem feltétlenül tett jót a hangzásnak. (A legszélsőségesebb példa erre a következő és utolsó lemez, a Thunder And Lightning címadó dalában található indokolatlan billentyűszóló.) A Hollywood azonban − szerencsére − a legjobb Lizzy-hagyományok szellemében készült nóta, mindenképp ott a helye a banda kiemelkedő dalai közt.