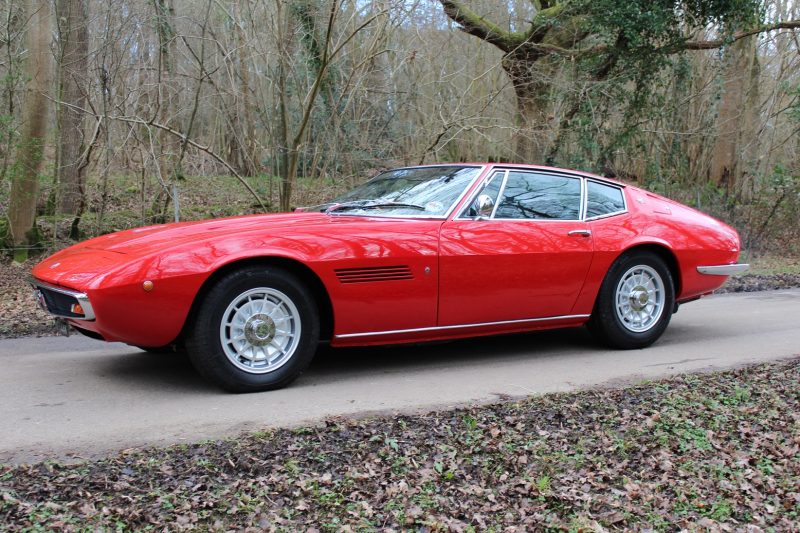 "Száguldás, Porsche, szerelem..." , vagy "a rock and roll, a sebesség megszállotja vagy..." Mind a hazai, mind az angol nyelvű rockdalok szövegei közt találunk szép számmal olyat, amelyet a vezetés, az autók és a sebesség ihletett.
De kik azok a rocksztárok, akik nem csak énekelnek a csillogó sport- vagy luxusautókról, hanem a valóságban is átélik a száguldás felszabadító érzését? 
1. Az AC/DC Brian Johnsonja olyannyira szerelmese az autóknak, hogy saját TV műsora is van a témában "Cars That Rock with Brian Johnson" címmel. Ráadásul egy tekintélyes négykerekű kollekcióval is rendelkezik, amelynek része egy Ford Mustang GT, egy Ferrari 458 Italia, egy Rolls Royce Phantom, és még számos autócsoda. A 9 millió dolláros gyűjtemény legimpozánsabb darabja azonban az az 1928-as Bentley, amely önmagában 7 millió dollárt ér.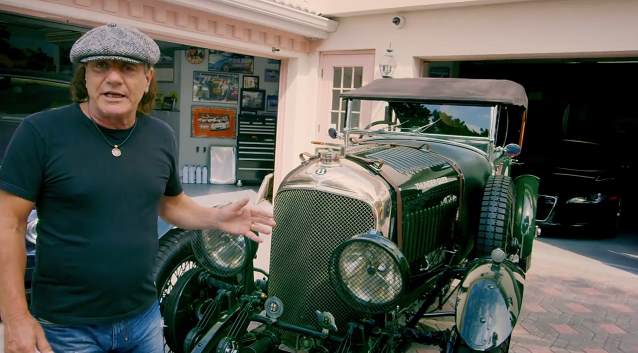 2. Slash - pontosabban az egyik pénzügyi tanácsadója - 1988-ban, az Appetite for Destruction-ért járó első nagyobb jogdíj-kifizetés összegéből vásárolta befektetési céllal azt az 1966-os Chevrolet Corvette-et, amely mai napig a gitáros tulajdonában van. Érdekesség, hogy Slash a vásárlás pillanatbában épp a legvadabb drogos korszakát élte, és turnézott is, így fogalma sem volt arról, hogy vett egy autót, sőt akkoriban még jogosítvánnyal sem rendelkezett. Azóta behozta a lemaradást, ráérzett a sebesség ízére, a Corvette mellett több autócsodát is birtokol, például tulajdonosa két Aston Martinnak, és egy Dodge Viper-nek is.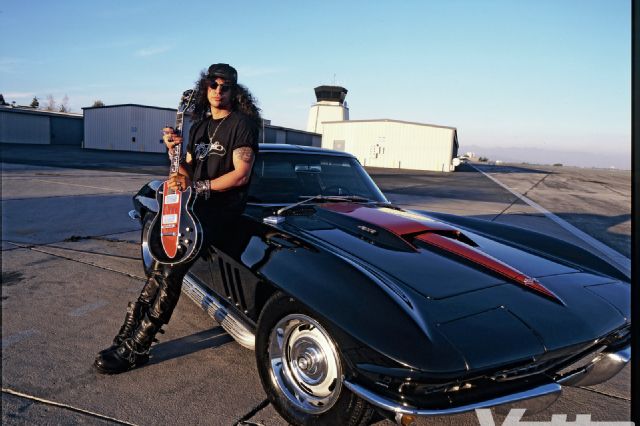 3. Rod Stewart: a skót rockzenész a befutását követően kötelező tartozéknak tartotta a luxus kategóriás sportkocsikat. Napjainkban egy Ferrari és egy Lamborghini Gallardo Spyder áll a garázsban nála, de ez irányú hobbiját egy Lamborghini Miurával kezdte annak idején. A Miura egészen 2018-ig volt a tulajdonában, mikor is potom 1,8 millió dollár ellenében megvált tőle.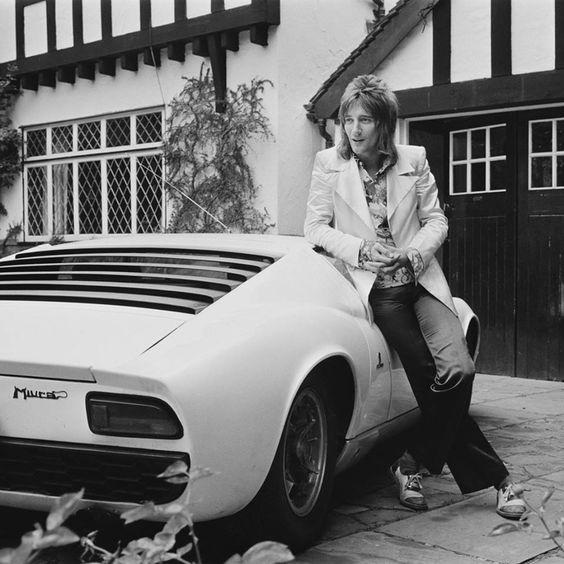 4. Janis Joplin: Mercedes Benz... helyett egy különleges, pszichedelikus festésű Porsche állt a tragikus sorsú énekesnő tulajdonában. A 356C1600 Cabriolet típusú autó 1965-ben került forgalomba, Janis Joplin alig egy évig birtokolta, később el is lopták. A hányatott sorsú jármű végül 2015-ben egy New York-i aukción 400 000 dollárért került egy gyűjtő tulajdonába.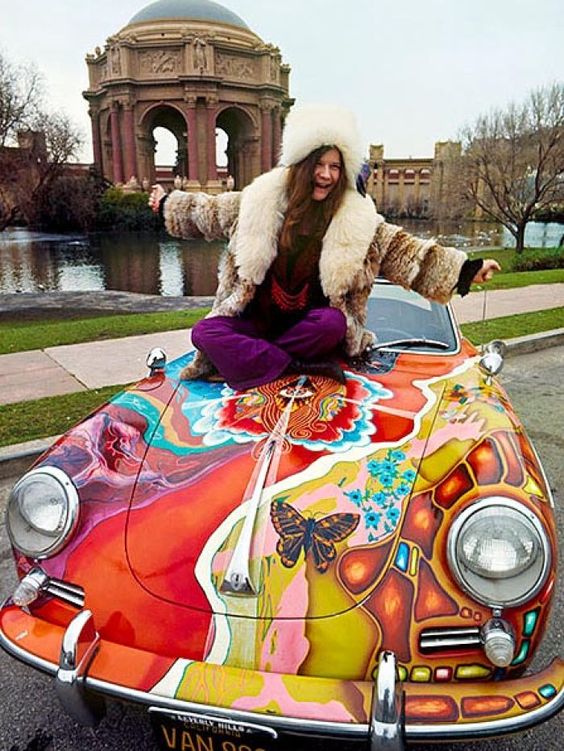 5. Freddie Mercury és a Studebaker Champion: ezt a luxusmárkát 1939 és 1958 közt gyártották az USA-ban, így már akkor is #oldtime automobil kategóriába esett, amikor a Queen frontembere birtokba vette. Persze ez "csak" az egyik legismertebb darabja volt annak az autókollekciónak, amelynek az énekes 1991-ben bekövetkezett halálakor részét képezte egy Rolls Royce Silver Shadow, egy kétajtós Range Rover, valamint néhány hétköznapi felhasználású darab a Mercedes és a Volvo gyártósorairól.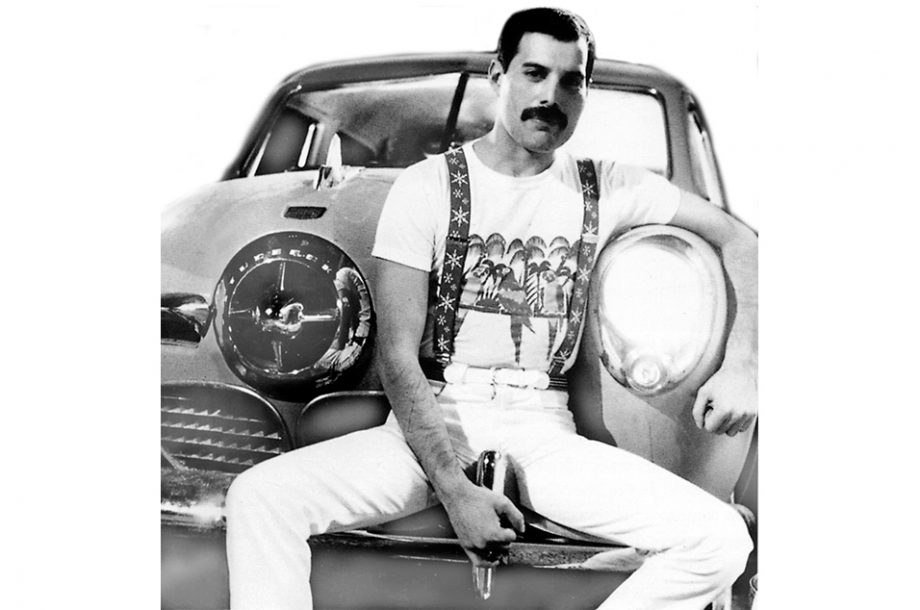 6. Keith Moon , a The Who nyughatatlan dobosa nem csak a bőröket püfölte vehemensen, hanem az élet minden területén két végén égette a gyertyát. Miért pont az autók és a sebesség jelentett volna kivételt? Képünkön emberünk egy Ferrari Dino 246-tal pózol, amit nem sokkal korábban tört össze...És nem ez volt az egyetlen ilyen baleset az életében...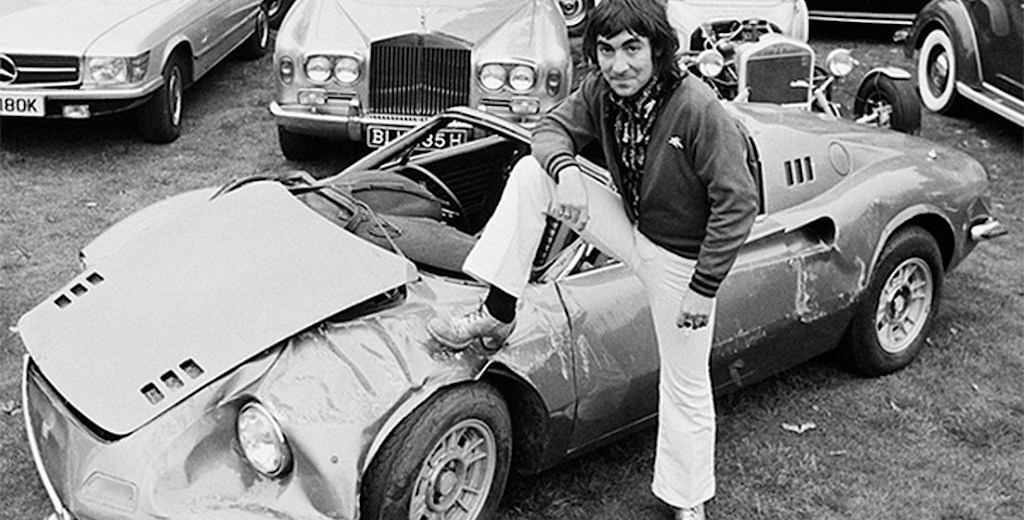 7. Rocketman, alias Elton John gyűjteményében olyan klasszikusok kaptak helyet, mint a Rolls Royce Shadow, az Aston Martin 1985-ös V8-as Vantage-ja, vagy épp a Jaguar E-Type-ja. De ugyanúgy figyelmet kaptak az új korszak csodái is a garázsban, áll ott S osztályú Mercedes és Bentley Continental is.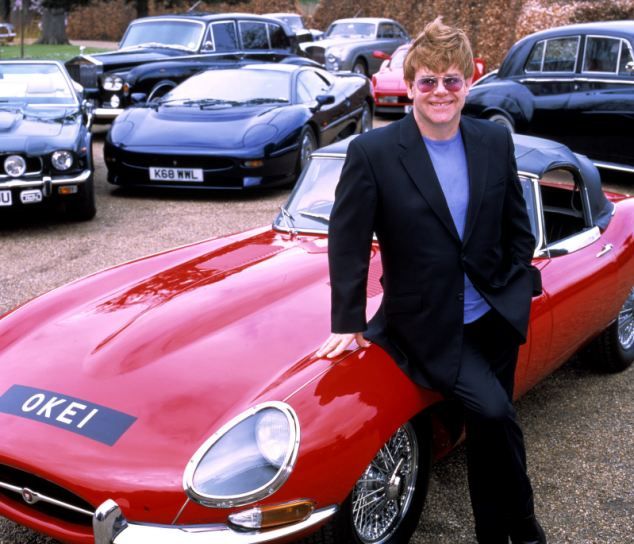 8. Tommy Lee: a Girls Girls Girls klasszikus képsorain nem véletlenül gurult a zenekar két keréken. Az ihletés elsősorban a dobostól jött, aki mindent szeret és gyűjt, ami gurul. Saját építésű motorral is rendelkezik, és több drága sportkocsit is birtokol. A legemblematikusabb ezek közül az a sajátos festésű Chevy Impala, amivel a Mötley Crüe fenegyereke a DUB Magazine-ban is pózolt.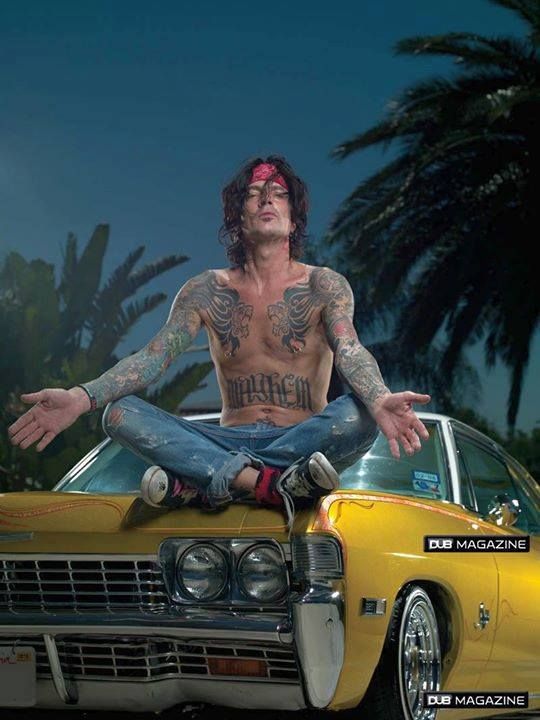 9. A Beatles legcsendesebb tagja, George Harrison meglehetősen vonzódott a hangos motorzajhoz. Aktív részese volt a F1-nek, Faster című számát több neves grand prix is hivatalos dallá választotta. Egyik korai gyűjtése egy Aston Martin D35-ös volt.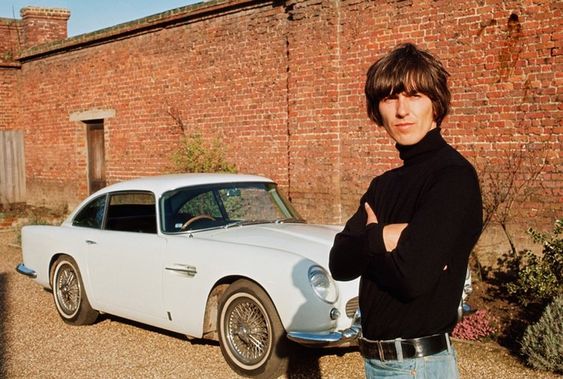 10. Dolly Parton és a Cadillac De Ville. Ez volt Dolly Parton első - de nem utolsó - luxusautója. Ez a darab jelenleg egy hollywoodi múzeumban áll. A country pacsirta egyébként birtokolt Rovert, BMW-t és Dodge-ot is. Mondhatjuk, hogy gyűjteménye és vezetési stílusa férfiakat megszégyenítő volt...