Szövevényes (bűn)ügyek, gyönyörű nők és pimaszul szexi, a rockot akárhány műfajjal ötvöző zene: ezek voltak a 60-as és 70-es évek olasz erotikus filmjeinek elengedhetetlen tartozékai. Mielőtt a Star Wars világsikere alapvetően átalakította volna a mozi világát, az olasz Cinecittà volt az európai filmgyártás Hollywoodja, és sorra ontotta magából a mozgóképes exportcikkeket, amelyek közül több is eljutott hozzánk − igaz, jó néhány év késéssel.
Az erotikát finoman, de nyíltan felvállaló olasz filmekből viszont csak keveset engedtek a magyar közönség elé a Kádár-rendszer puritán cenzorai, így jelen cikkünk afféle hiánypótlónak készült, no meg természetesen kedvcsinálónak a bennük felcsendülő (vagy felrobajló) dalokhoz, amelyek alatt szebbnél szebb színésznők tették-vették magukat.
Peppino De Luca – La ragazza con la pistola (1968) + Monica Vitti
Egy vérmes szicíliai lány nem tudja elviselni, hogy szerelmese csak úgy faképnél hagyja, ezért utána utazik Londonba, őseinek módjára egy mordállyal levadászni. A számára teljesen idegen kultúrkörbe csöppenve egyik szatirikus helyzetből a másikba sodródik…  Mario Monicelli 1968-as vígjátéka, a Lány pisztollyal azon régi olasz filmek közé tartozik, melyeket a hazai mozik is játszhattak annak idején, mivel könnyed hangvételük és politikamentes jellegük veszélytelen szórakozást ígért a legvidámabb barakk lakóinak, és szexiségük sem feszítette túl az engedélyezett kereteket. A fő vonzerőt a világszerte népszerű és ekkoriban szépsége csúcsán járó díva, Monica Vitti főszereplői mivolta jelentette, de nem szabad megfeledkeznünk a szitárral megbolondított kiváló filmzenéről sem, amely lendületesen incselkedő.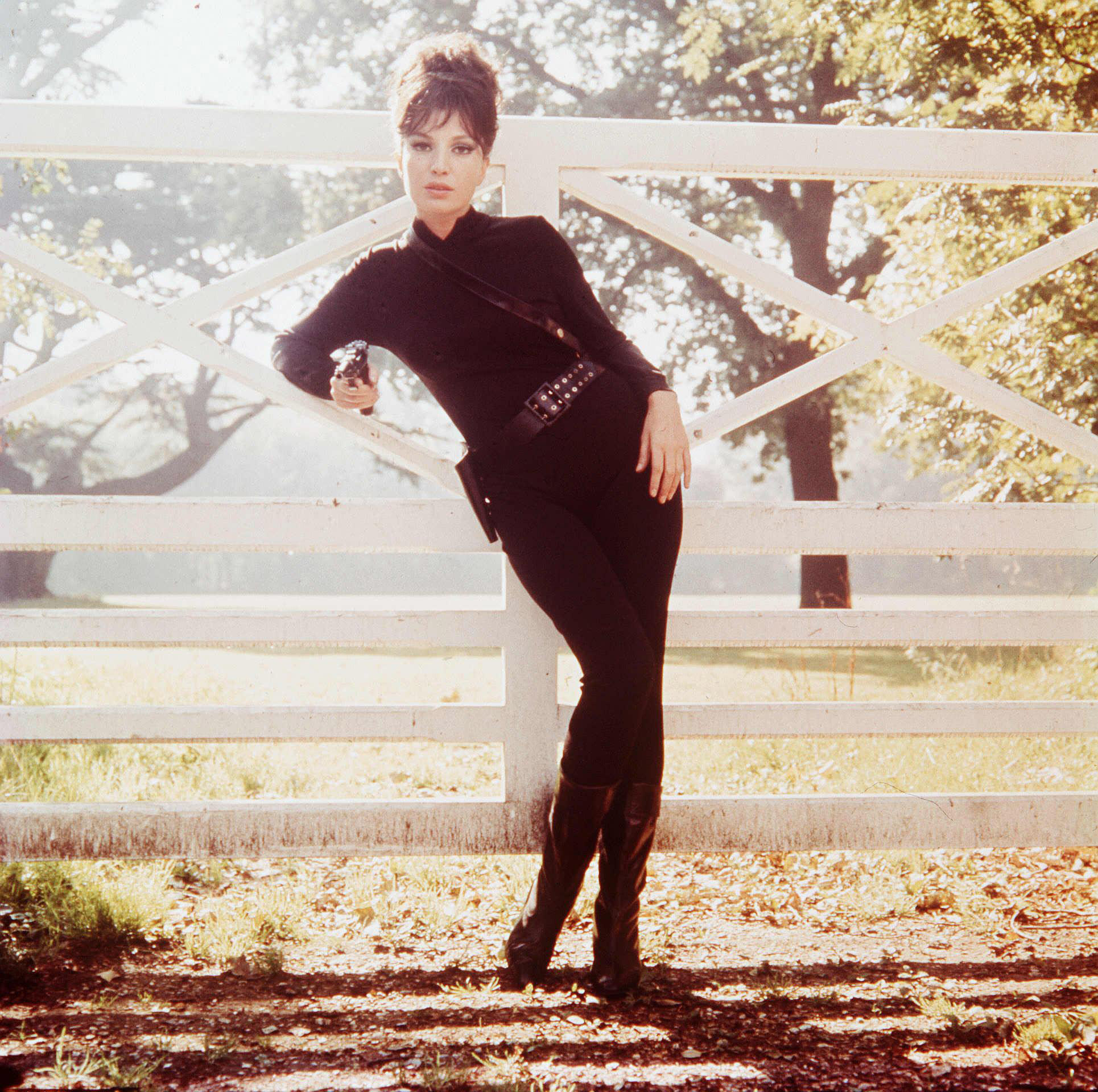 Stelvio Cipriani – Sophisticated Shake (1969) + Dagmar Lassander
Egy unatkozó és szadista gazdag léhűtő meginvitál magához egy újságírónőt, akit azonnal fogságba vet, szado-mazo szerepjátékra kényszerít, és úgy általában véve nagyon megaláz, ám végül a megveszekedett nőgyűlölő lesz az, aki a rövidebbet húzza a frappáns befejezésnek köszönhetően... A feministák rémálmaként induló, a fináléban viszont abszolút kedvükre tevő Femina ridens (A nevető nő) két remek színész, a kalandos életű (ex-idegenlégiós, ex-csempész, stb.) és a 70-es években nálunk is kedvelt macsó, Philippe Leroy, valamint az erős és gyenge nőket egyformán profin megformáló Dagmar Lassander számára nyújtotta a jutalomjáték lehetőségét. Parádés párbeszédei és  lélektani telibe találása mellett a zenéjével is rengeteg rajongót szerzett magának a kultfilmes univerzumban. Az erotikus műfajban többször is jeleskedő, máskor meg egyes pápák (II. János Pál, XVI. Benedek) felkérésére komponáló Stelvio Cipriani forróságot árasztó basszusgitár- és orgonacentrikus betétdala által aláfestett sztriptízjelenet egyike a mozgóképes történelem legüberszexibb pillanatainak, szem és alsónemű nem marad utána szárazon.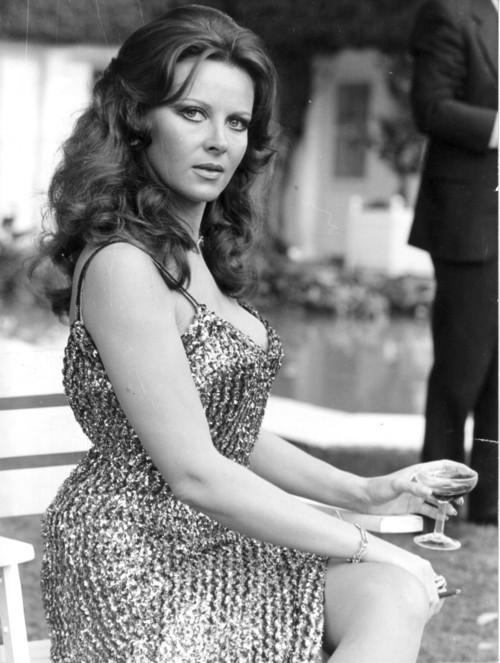 Piero Piccioni – Camille 2000 (1969) + Danielle Gaubert
Dumas kaméliás hölgyének reainkarnációját (a szemtelenül vonzó Danielle Gaubert-et) az 1960-as évek végének szexuális forradalmától felpezsdült Rómájában találjuk, ahol sorra adja a vad bulikat elegáns villájában, miközben élemedett korú gazdag patrónusa gondoskodik róla, hogy ne szenvedjen semmiben hiányt. Egy nap azonban beleszeret egy csinos és még viszonylag romlatlan gondolkodású fiatalemberbe (Nino Castelnuovo, a Magyarországon is nagy sikert aratott Cherbourgi esernyők férfi sztárja), ami mindkettőjük számára végzetes következményekkel jár… A végtelenül banális történetet az amerikai erotika nagymestere, Radley Metzger vitte filmre olaszországi kiruccanása során, és pszichedelikus hangulatú, varázslatos operatőri megoldásokkal tűzdelt érzékeny drámát kovácsolt belőle, amely méltó párja Fellini Az édes életének. A zenéjét a Morricone után második legismertebbnek mondható olasz filmzene-szerző, az ügyvédi praxisát a komponálás kedvéért feladó Piero Piccioni írta, aki elképesztő művészi erővel jelenítette meg a főhős mennyből pokolba hanyatlását az éteri vonós dallamokkal induló, majd rockos Hammond-nyűvésbe torkolló fő tételben.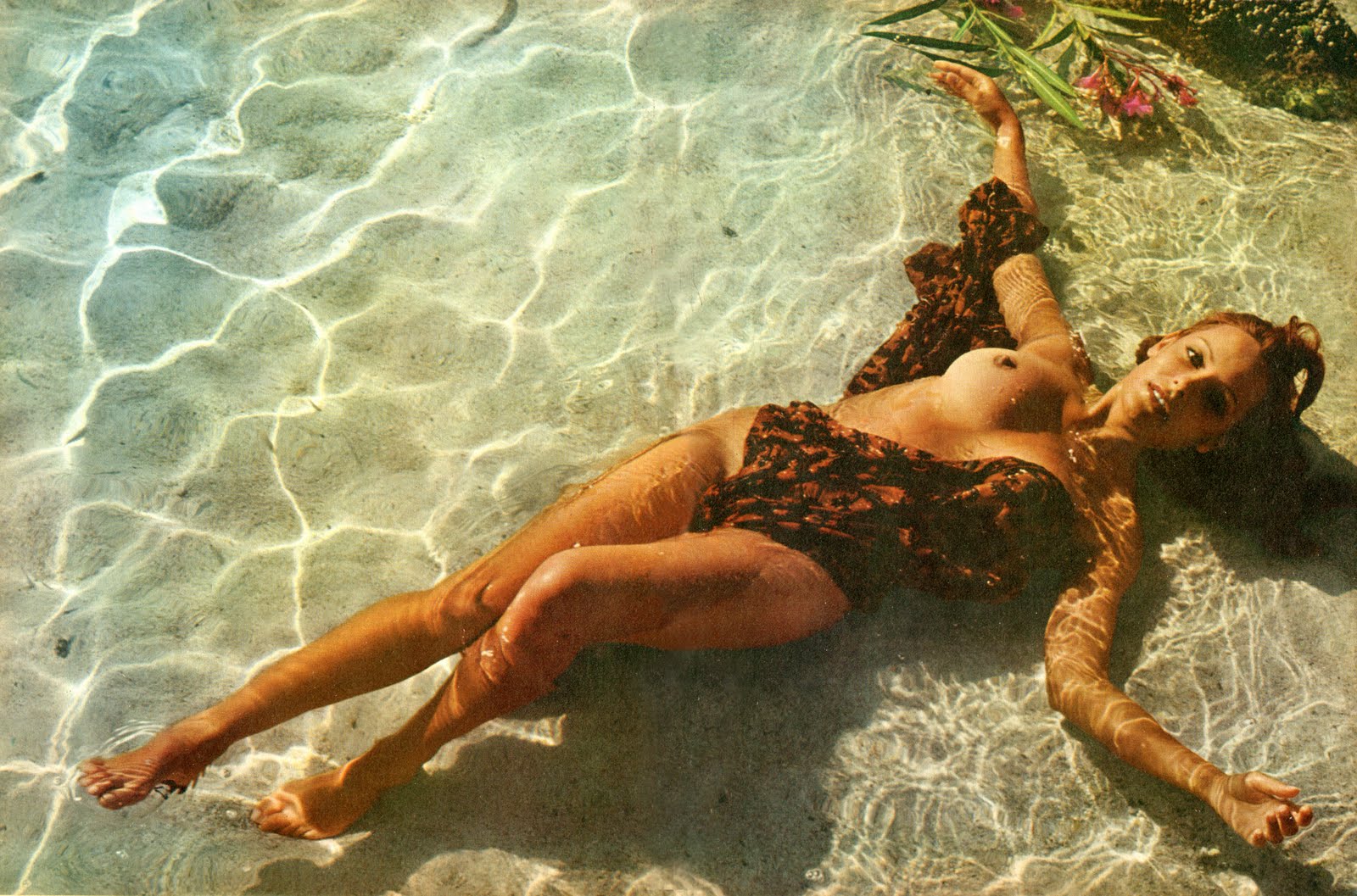 Riz Ortolani – Shake In The Disco (1969) + Carroll Baker
Egy gazdag férj (Jean-Louis Trintignant) arra lesz figyelmes, hogy a szomszéd szőkeséggel igen csúnyán bánik Klaus nevű marcona barátja, így felajánlja a nőnek a vállát, hogy kisírhassa magát rajta, majd nemsokára egyéb szolgálatait is… A félrelépő pasas nem is sejti, micsoda slamasztikába került, ugyanis a szomszéd pár valójában az életére tör… Az Umberto Lenzi (korának legbestiálisabb direktora, aki állítólag csak úgy tudott rendezni, hogy szó szerint habzott a szája üvöltés közben) általa levezényelt Cosi dolce… cosi perversa (Oly édes… és oly perverz) hitchcocki krimi, a műfaj tipikus, de élvezetes darabja. A női főszereplő, Carroll Baker egy ideig Hollywood következő Marilyn Monroe-jaként próbált érvényesülni, majd Itáliába tette át a székhelyét, ahol erotikus thrillerek és egyéb zsánerfilmek kedvelt sztárja lett. A muzsikáért az a Riz Ortolani felelt, aki Quentin Tarantino egyik kedvenc komponistája – az amerikai fenegyerek a Kill Billben, a Becstelen brigantikban és a Django elszabadulban is újrahasznosította a maestro egyes szerzeményeit. A filmben elhangzó Shake In The Disco-nak semmi köze a Boney M. és társai által képviselt flitteres vonalhoz, kellemes groove-ot és orgonaszólót felvonultató rockdiszkó szám, ilyesmikre engedte el magát és a gátlásait a 60-as és 70-es évek fordulóján az olasz középosztály és felső tízezer.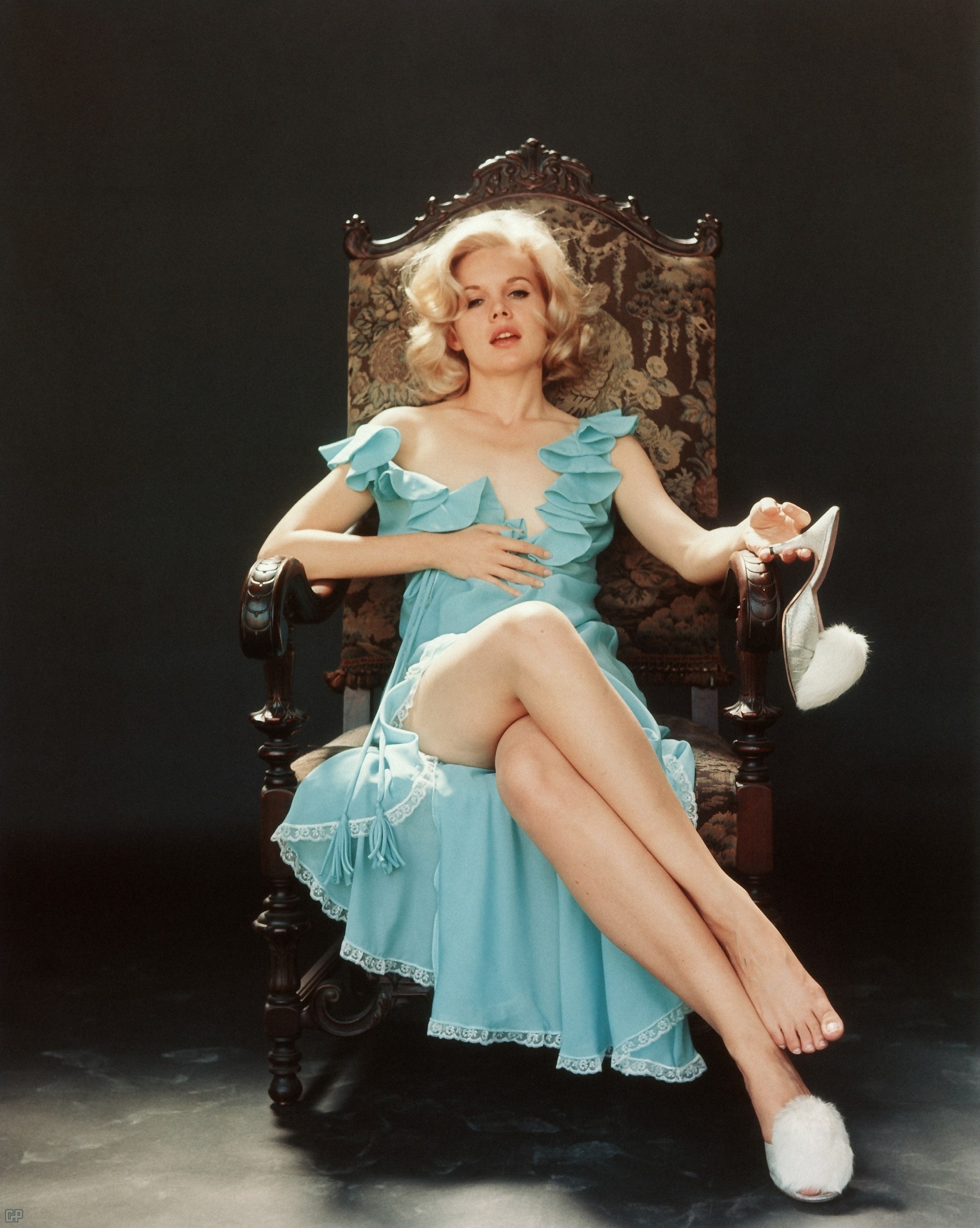 Berto Pisano – Little Snack Bar (1969) + Beba Loncar
Egy kiállhatatlan fotós lakatlan(nak hitt) szigetre hajózik a feleségével, húgával és nimfomániás modelljével, majd szinte rögtön a megérkezésük után faképnél hagyja a három nőt, akik ezek után sorra lefekszenek egy, a szigeten rejtőzködő bűnözővel, és alaposan összekuszálják a szálakat… Giuliano Biagetti rendezése is elég kuszára sikeredett, mentora, az olasz neorealizmus teremtő atyjai közé tartozó Roberto Rossellini például így összegezte neki a kísérletező szellemiségű filmről alkotott véleményét: "Drága amico mio, csak akkor érdemes megszegni a szabályokat, ha tisztában vagyunk vele, mik is azok." Biagetti a szebbik nem nagy rajongójaként csupa tetszetős hölggyel töltötte ki a játékidőt − például a korszak fő jugoszláv szexszimbólumával, Beba Loncarral −, de még így sem sikerült feledtetnie a forgatókönyv esetlenségét. A soundtrack ellenben hibátlanra sikeredett, Berto Pisano kellő mennyiségű érzékiséggel pakolta tele: ékes bizonyítéka ennek az alábbi minta is.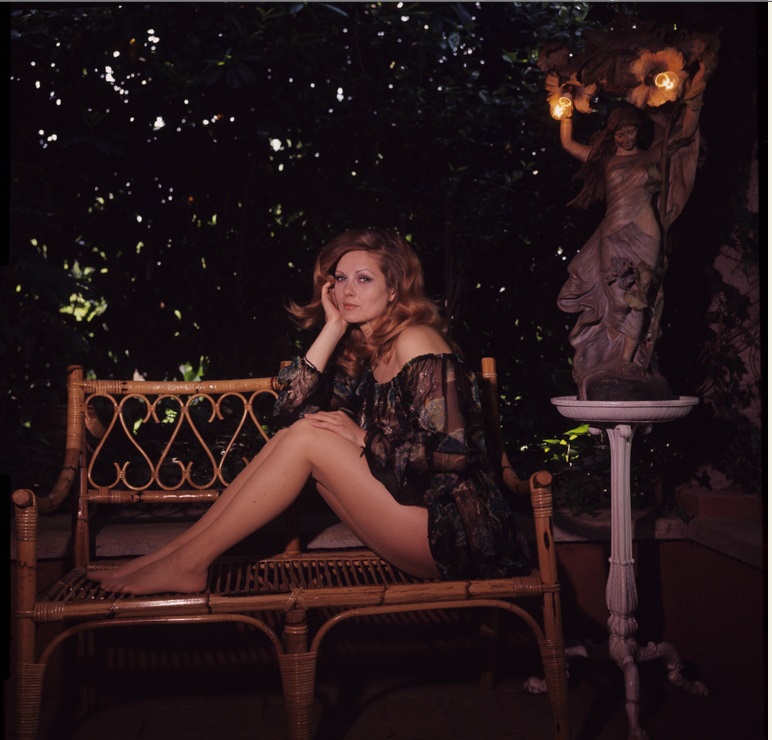 Ennio Morricone – Allegretto per signora (1970) + Nieves Navarro
Egy unatkozó szépség élete fenekestül felfordul, amikor egy nap a tengerparton sétálgatva különös idegenbe botlik, aki azt állítja, hogy az ő imádott férje közönséges gyilkos, és erről bizonyítékkal rendelkezik. A kétségbeesett nő viszonyt kezd zsarolójával, hogy így bírja hallgatásra, ám valójában semmi sem az, aminek elsőre látszott… Ennio Morriconét, a legismertebb olasz maestrót óriási hiba lenne lehagyni egy efféle listáról, ugyanis temérdek filmzenét írt mindenféle műfajban, így aztán az erotikus thrillerek birodalmába is tett kirándulásokat. 1970-ben komponálta az okosan felépített és nyugtalanító hangulatú Le foto proibite di una signora per bene (Egy jóravaló hölgy tiltott fotói) zenéjét, melyben helyet kapott az alábbi, félhomályos éjszakai lokálokba illő Hammond-orgia is. A szexi, ám olasz létére mégis visszafogott film legemlékezetesebb figurája – a Femina ridens után ezúttal is főszereplő Dagmar Lassander mellett − a spanyol ex-modell Nieves Navarro által alakított hamiskás mosolyú legjobb barátnő. Morricone mára a legünnepeltebb élő zeneszerzők egyikévé vált, Navarro kisasszony pedig – a filmet rendező élettársával, Luciano Ercolival együtt játszva − a 80-as években megütötte a lottófőnyereményt, így aztán ő sem panaszkodhat.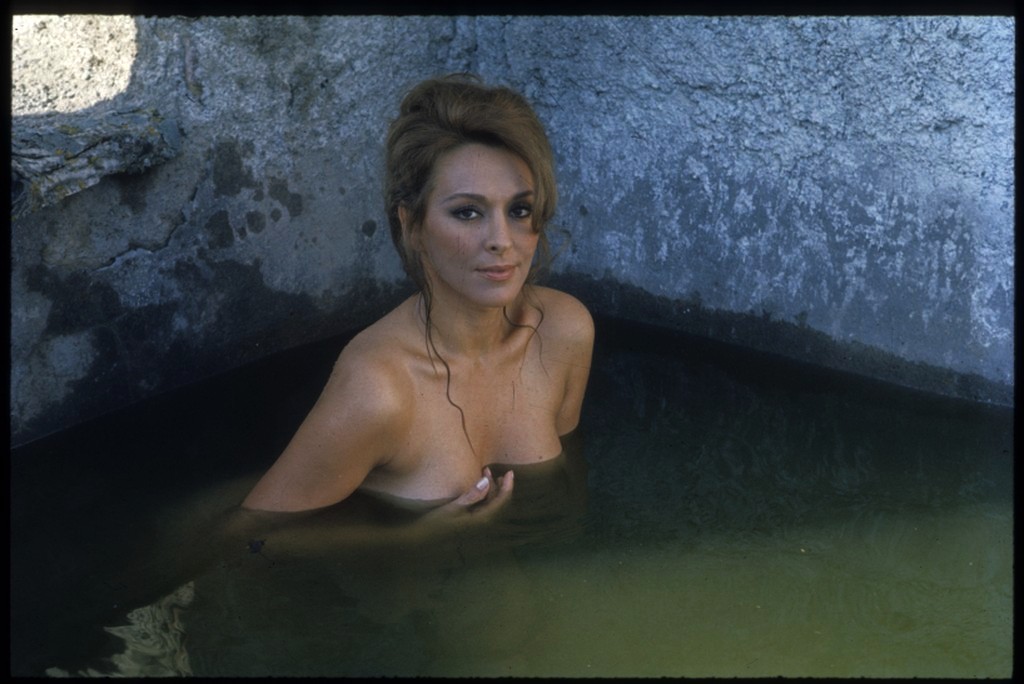 Augusto Martelli – Beryl's Tune (1970) + Nadia Cassini
Már megint egy unatkozó tehetős nőszemély, a helyszín pedig a Karib-szigetek egyike… Mit tegyen az ember lánya, ha a férje túl sokat van távol piszkos üzleti ügyei miatt? Napozzon lelkesen, aztán csatlakozzon az első útjába akadó vudu-szektához, és ajánlja fel testét-lelkét a nőkre éhes kígyóistennek… Az életművész és elhivatott nudista Piero Vivarelli (a messze földön híres olasz popsztár, Adriano Celentano felfedezője) Il dio serpente (A kígyóisten) című rendezése nem próbálja művészi köntösbe burkolni a nyilvánvalót: egy olyan filmről beszélünk, amelynek legfőbb célja minél többször idilli környezetben együtt mutatni ruhátlanul egy fehér és egy fekete bombanőt (utóbbi a direktor kedvese), maga a történet még másodlagosnak sem nevezhető. A vuduzásra rászokó feleséget az elsősorban bájai miatt bálványozott Nadia Cassini alakította, a zenét pedig a selyemfiúsan jóképű Augusto Martelli szerezte. A végig kiváló soundtrack (az egyik dala az olasz slágerlista első helyét is meghódította) legvirgoncabb tétele körülbelül ahhoz hasonlít leginkább, amivel a Jethro Tull rukkolt volna elő néhány hétnyi karibi nyaralás és a helyi "gyógynövényekkel" való beható ismerkedést követően.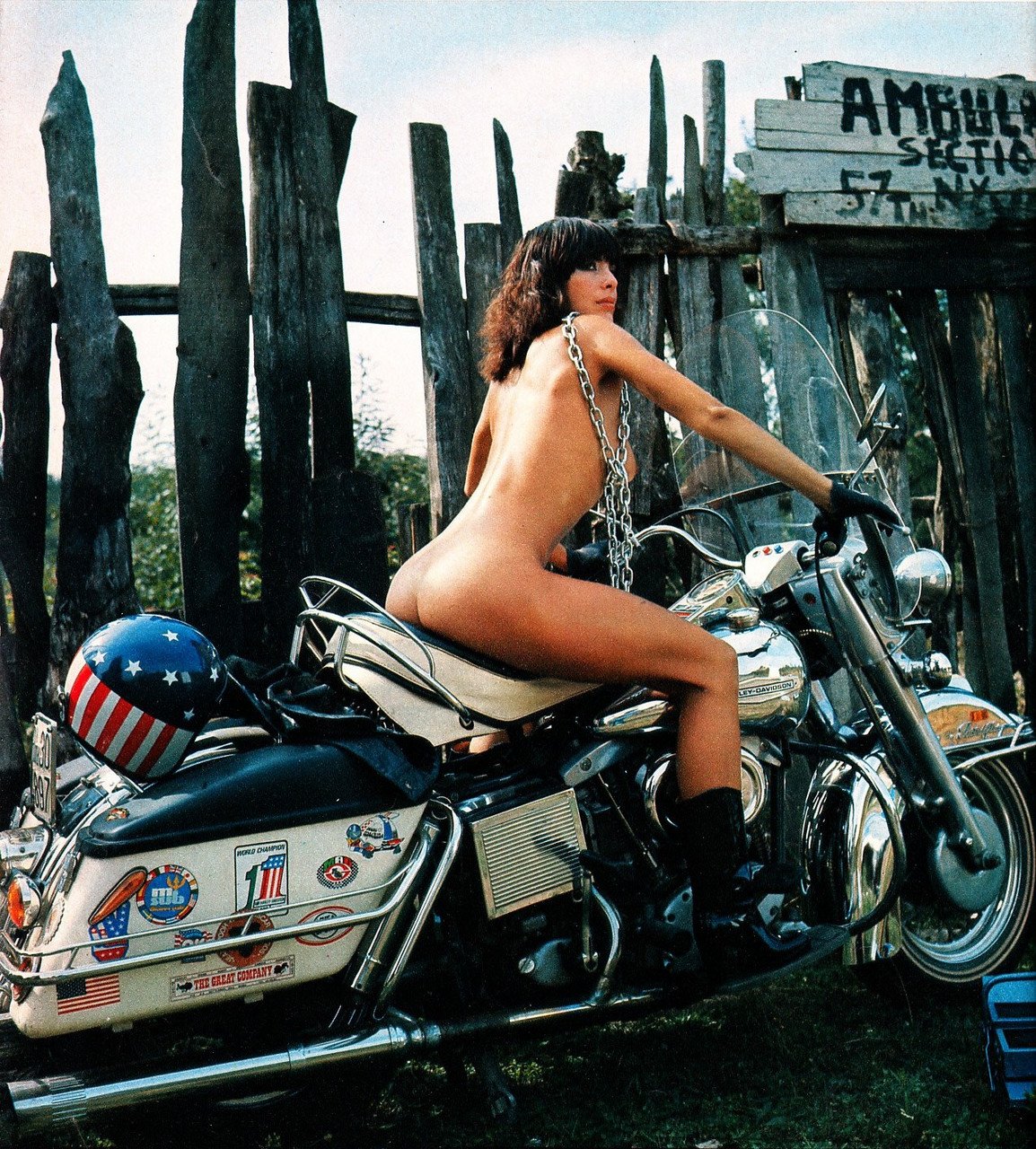 Bruno Nicolai – Funeral Striptease (1971) + Erika Blanc
Romlott életvitelű dúsgazdagok, a tehetős rokon pénzére áhítozó, erkölcstelen rokonság vagy baráti kör, bizarr bűnesetek és vonzerejük teljében lévő, gyakran pucérkodó színésznők… Több úgynevezett giallónak, azaz szexi olasz thrillernek is ezek a visszatérő motívumai, és az 1971-es La notte che Evelyn usci dalla tomba (Az éjszaka, amikor Evelyn visszatért a  sírból) sem kivétel. Spagetti westernekből átigazolt faarcú főhősünk beleőrül felesége elvesztésébe, ezért az asszonyhoz hasonlító hölgyeket kezdi pszichopata módjára hajkurászni, miközben tisztes(ségtelen) családja mindent elkövet, hogy megszerezze a kastélyát. A különös vagy épp perverz fordulatokban bővelkedő filmet élénk színei és a pazar operatőri munka mellett a kastély urának szórakoztatására kirendelt Erika Blanc vetkőzős magánszáma teszi feledhetetlenné, amelyet egy koporsóból előmászva mutat be. A felhevült vonaglást Bruno Nicolai (számos Morricone-filmzene stúdiós karmestere) garázs rockja kíséri, amelyben úgy vinnyog és fuzzol az elektromos gitár, akár egy kangörcstől szenvedő kóbor kandúr. 
Armando Trovajoli – Sessomatto (1973) + Laura Antonelli
A 60-as és 70-es évek közkedvelt olasz vígjátékformája volt a több, általában 10-20 perces epizódokból összeálló 100 perces pikáns komédia-antológia, amelyben általában a korszak legnagyobb sztárjai tűntek fel, gyakran több teljesen eltérő szerepben – apácától a kurtizánig, félénk tanárembertől a pofátlan szoknyapecérig − lubickolva egymás után. A Sessomatto-ban (A nők bolondja) ez a lehetőség Giancarlo Giannininek (az éra nagy olasz színészgenerációjának egyetlen még ma is élő képviselője Franco Nero mellett) és a csábos Laura Antonellinek adatott meg. A rendező Dino Risi neve garancia a önfeledt kacagásra, a zenét pedig a szakma nagy öregje, Armando Trovajoli szolgáltatta, élén a főcím alatt elhangzó tétellel, amely olyan, mintha egy betépett végzet asszonya rászövegelt volna egy  menő jazz rock zenekar jammelésére.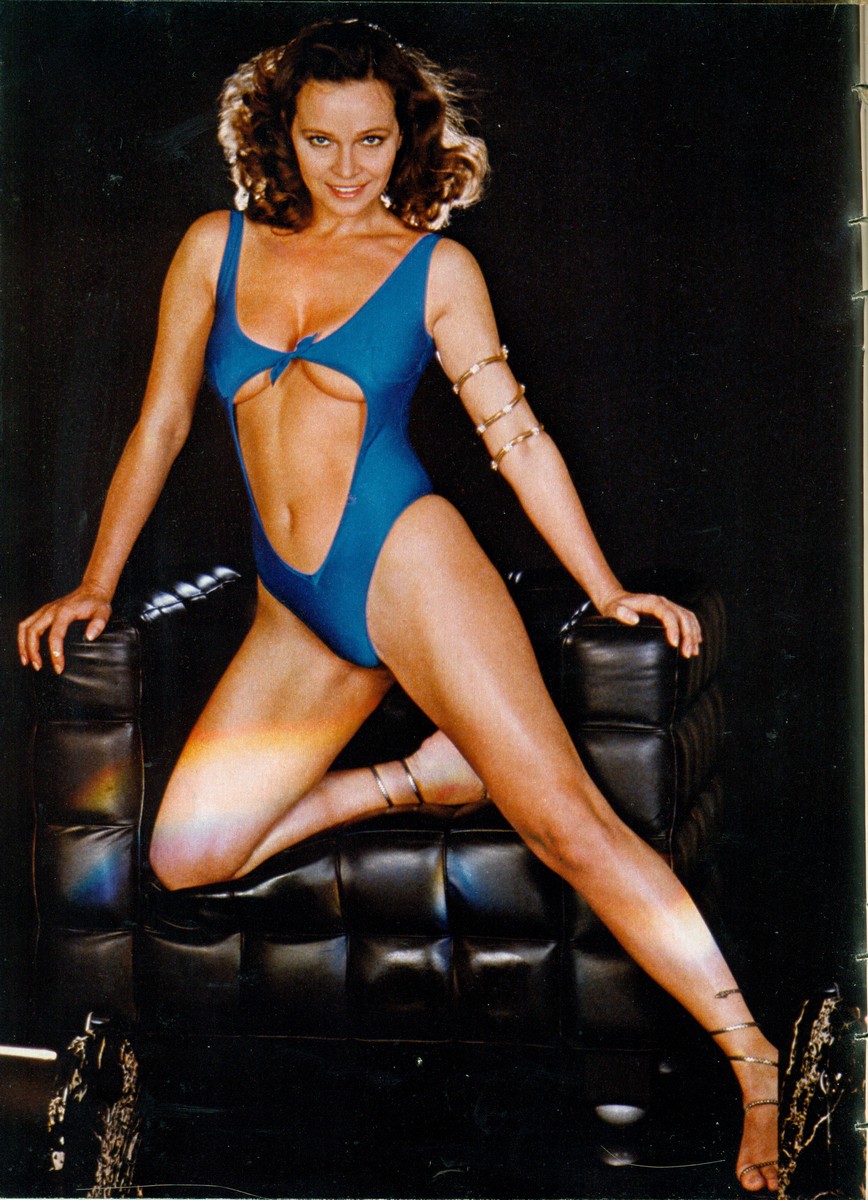 Piero Umiliani – Il corpo (1974) + Zeudi Araya
Trinidad szigetén egy hiszékeny fehér ifjú szerelembe zuhan egy alkoholista hajóskapitány fiatal és szemkápráztatóan szép mulatt barátnőjével, aki végül ráveszi a felhevült fiatalembert, hogy végezzenek a hölgy piás kitartójával és happy end keretében lovagoljanak (vagy inkább repüljenek) el a naplementébe… A történet ilyen felütés után természetesen tragikusan végződik, ahogy az már efféle esetekben lenni szokott. Luigi Scattini sablonos, filléres krimiregényeket idéző forgatókönyvű filmjét, a Testet az egzotikus helyszín, a nyers hitelesség és az egyedien gyönyörű eritreai-olasz modell, Zeudi Araya jelenléte dobja fel, valamint a toszkán Piero Umiliani zenéje. A spagetti westernek, bűnügyi filmek és erotikus thrillerek műfajában egyaránt termékeny maestro fantasztikusan fülledt soundtrack-et komponált, melynek mellékelt tétele e sorok írójának kedvenc szaxofonszólója, az érzékiség csimborasszója.