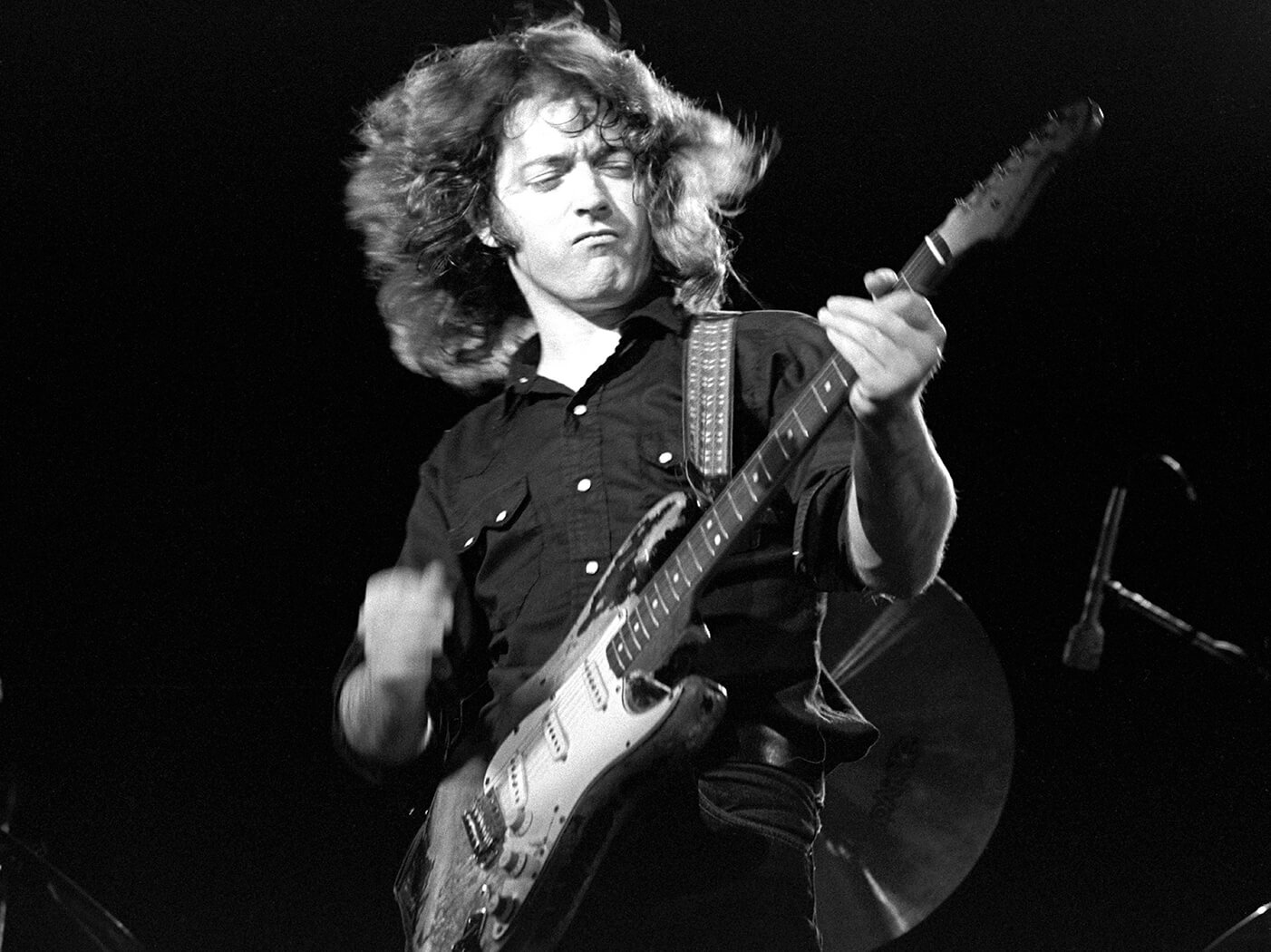 "Akarsz gitározni a Rolling Stonesban?" - "Kösz, inkább nem..." - "WTF?..." Akár hisszük, akár nem, a rocktörténelem során többször is hangzottak el ehhez hasonló beszélgetések. Összeállításunk a legnagyobb és legvalószínűtlenebb felkérésekről és elutasításaikról szól.
1. Joe Satriani - Deep Purple 
A '90-es évek elején a DP újjáalakult (egy némileg megváltozott felállással), felvett egy albumot, majd turnéra indult. Az 1993-as évben a zenekar fennállásának 25. ébfordulójára a kiadójuk javasolta az eredeti énekes, Ian Gillan visszavételét, ez azonban a köztudottan nehéz természetű Ritchie Blackmore-nak nem tetszett igazán. Egészen pontosan 250.000 dollár extra gázsi miatt ment bele a dologba. De még így is kiszállt a jubileumi turné kellős közepén  a zenekarból. Személyét a kor ismert gitárvirtuózával, Joe Satrianival pótolták. Joe-nak azonban választania kellett volna az akkoriban épp csúcson lévő szólókarrierje és a Purple között, ő pedig az előbbi mellett döntött. Így az '93 és '94 között történt "beugrás" után elhagyta a legendás köteléket, és nem vált a zenekar teljes jogú tagjává. 
2. Gary Moore - Ozzy Osbourne
Ozzy Osbourne első nagylemezének, a Blizzard Of Ozz-nak elkészültekor egy banda összeállítása volt a legfontosabb feladat. Gitáros posztra az elsődeleges jelölt Gary Moore volt, akivel egyébként a Sötétség Hercege jó viszonyt ápolt, így emberi szempontból is kézenfekvő lett volna ez az együttműködés. Gary Moore azonban - talán épp a jó viszonynak köszönhetően - a kelleténél többet tudott Ozzy viselt dolgairól, drogos mivoltáról és botrányairól, így inkább megköszönte  a lehetőséget, és haláláig folytatta - egyébként irígylésre méltó - szólókarrierjét. 1989-ben az ír gitáros szólóalbumára azonban meghívta Ozzyt egy közös jammelésre, így a világ nem maradt le a közös produkciójukról. 
3. Steve Vai - Ozzy Osbourne
Mint az közismert, az Ozzy Band első felállásának gitárosa végül Randy Rhoads lett, aki azonban tragikusan hamar, 1982-ben elhunyt. Innentől kezdve meglehetősen sok zenész fordult meg hosszabb-rövidebb ideig  a bandában. A '90-es évek fordulóján a gitármágus Steve Vai is potenciális jelölt volt a posztra. Többször találkoztak is Ozzyval, és az Ozzmosis album ötlet/demo fázisában írt is néhány számot a lemezre. Ezek azonban - a My Little Man című kivételével - nem kerültek felhasználásra, és Vai helyett végül megint Zakk Wylde lett a befutó a gitárosi poszton... (képünkön a két gitáros együtt játszik, történetesen egy Ozzy-koncerten).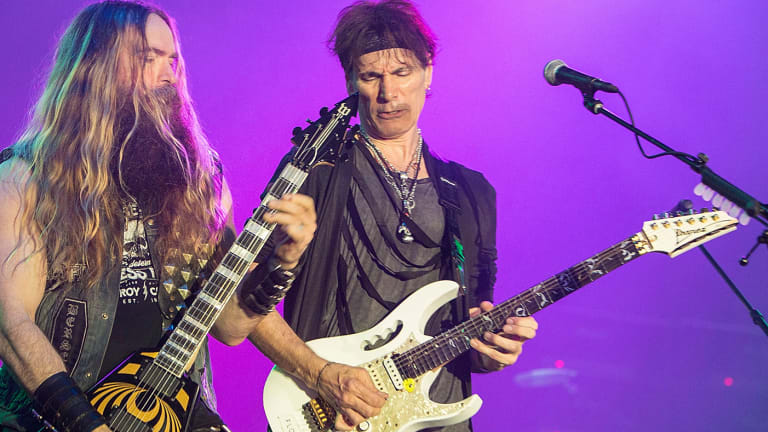 4. Michael Schenker - The Rolling Stones
Schenker alig 17 évesen hagyta el a Scorpions kötelékét, majd áthelyezte székhelyét Angliába. Itt az UFO-hoz csatlakozva világhírnévre tett szert. Saját bevallása szerint a két zenekar közti átmeneti időszakban kapott ajánlatot a Stonestól is (ez is 1974-ben történt, mint a Rory Gallegher-ügy, vélhetően utána), de Rudolf Schenker, Michael bátyja lebeszélte a gitárost a csatlakozásról, hiszen a Stones útját halálesetek és bortányok tarkították. A Rolling Stones oldaláról ezt a sztorit sosem erősítették meg, és Schenker alapvetően hard rock gitáros, nem pedig blues és rock and roll zenész, így az sem elképzelhetetlen, hogy ezt a történetet ő találta ki, hogy erősítse saját legendáriumát...
5. Rory Gallagher - The Rolling Stones 
1974-ben, Mick Taylor távozásakor a Kövek a világ egyik legjobb gitárosának titulált Rory Gallaghert szemelték ki utódnak. Az "üzlet" meg is kötettett egy jammelés után. A Stones menedzsmentje azt kommunikálta, hogy "Rory a megfelelő ember a munkára".  Rorynak azonban volt egy japán turnéja, így összepakolta a cuccait, és elment Nipponba, ennek végét viszont Keith és Mick nem várták meg. Így, klasszikus szóhasználattal élve, a felek "elmentek egymás mellett".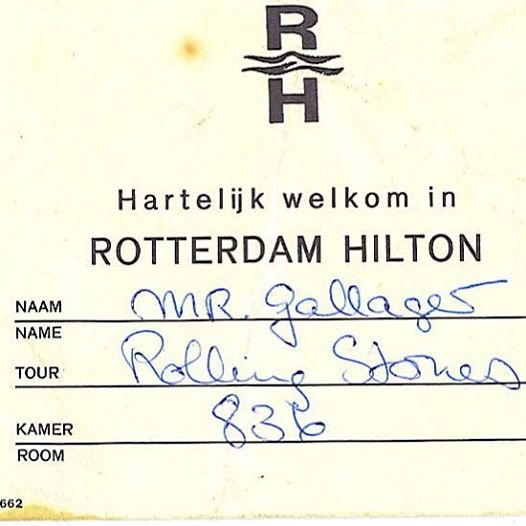 +1. Marc Storace - AC/DC
Bon Scott halála után az AC/DC az énekesi poszton a Krokus énekeseként ismertté vált Marc Storace-t szerette volna soraiban tudni. Marc azonban sokkal több potenciált látott saját zenekarában, így inkább velük maradt. Angusék valószínűleg nagy rajongói lehetnek Marc-nak, mert 2016-ban, a Brian Johnson nélküli turné idején ismét felmerült a neve, mielőtt Axl Rose-t szerződtették volna.