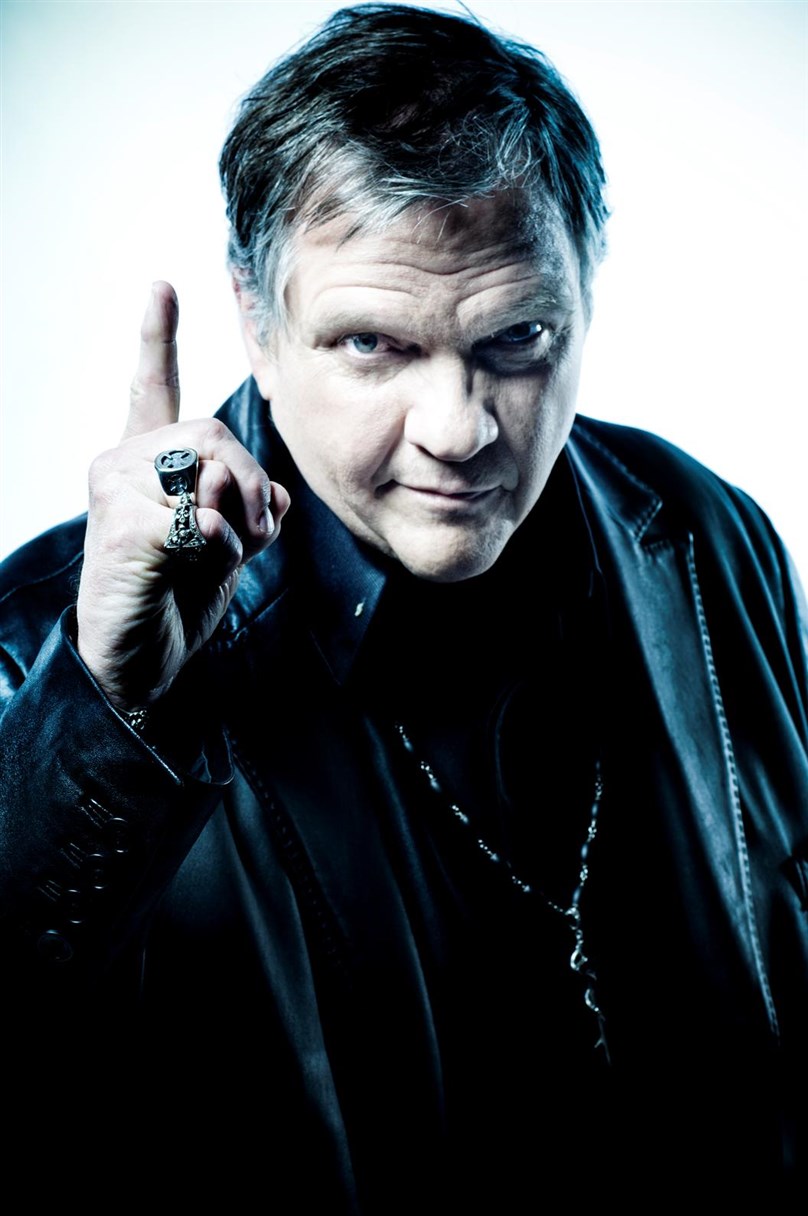 Meat Loaf − a legnagyobb hangterjedelmű Fasírt − elsősorban az opera rock csúcselőadójaként ismert, aki a Bat Out Of Hell albumtrilógiával örökre beírta magát a rocktörténelembe, és napjainkig több mint 50 millió albuma talált gazdára. Azt viszont csak kevesen tudják róla, hogy 1977-es nagy áttörése előtt, a 60-as évek végén Floating Circus nevű, keményen dolgozó soul-funk koncertzenekarával a híres detroiti Grande Ballroom állandó fellépője lett, és a korszak nagyjaival osztozhatott a színpadon. Mr. Fasírt kitűnő anekdotázó, és interjúiban többször mesélt jópofa sztorikat a pályatársairól. Ezekből válogattunk össze egy csokorra valót.
Iggy Pop & The Stooges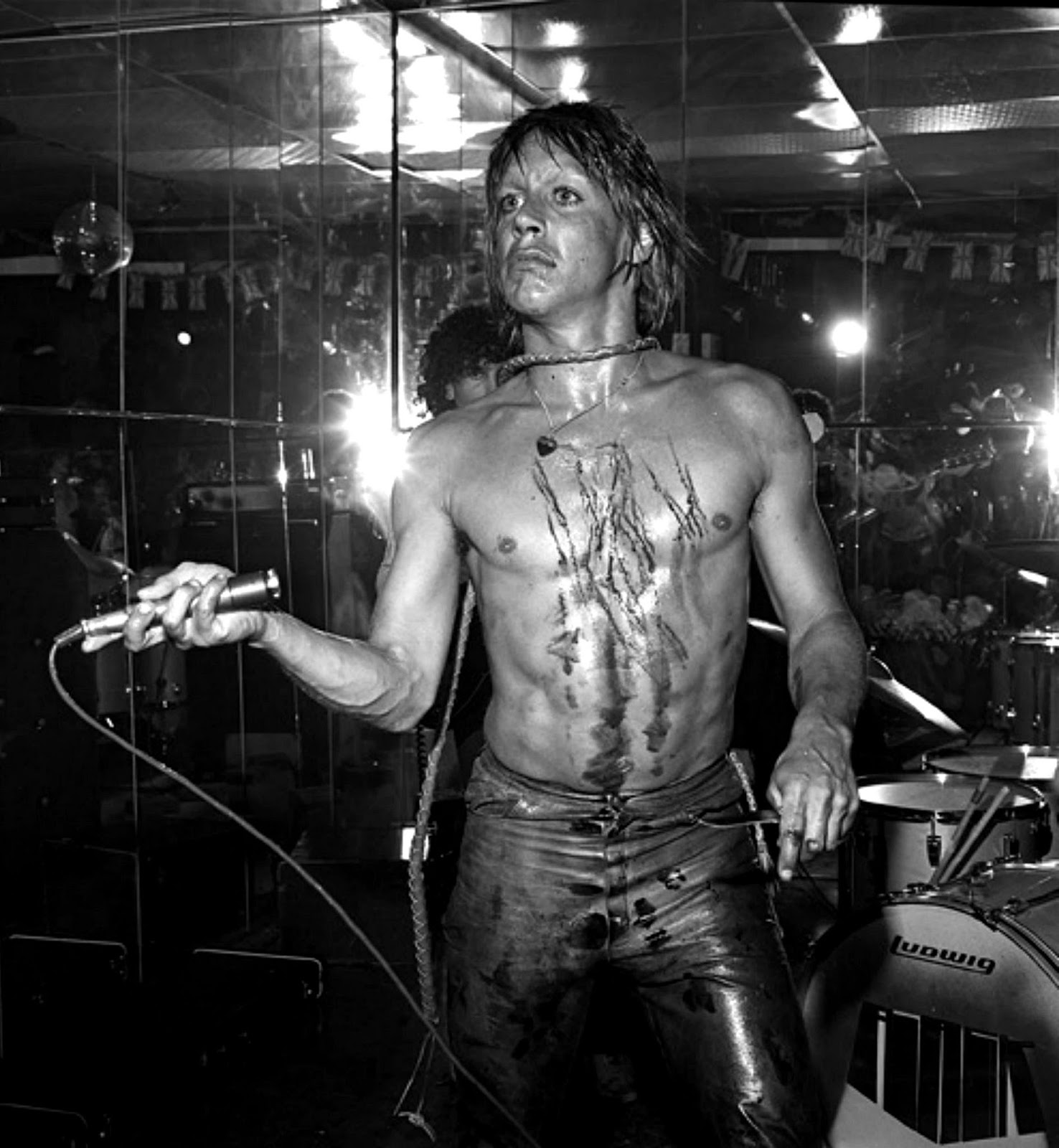 Szem- és fültanúja voltam Iggy Pop első Grande Ballroom-os koncertjének. A zenekara az MC5 roadie-jaiból állt, egyikük sem tudott semmilyen hangszeren játszani. Az egész buli E-ben ment le. Egy instrumentális intrót követően (ami természetesen szintén E-ben volt) Iggy megjelent a színpadon, azonnal letépte magáról a pólóját, és elkezdett tűket szurkálni az ujjbegyeibe meg a mellkasába. Aztán valahonnan előkerített egy krémtortát, és azzal a kezében leugrott a nézők közé, majd lesmárolt egy csajt. A lány barátja tajtékzott a dühtől, Iggy viszont csak vigyorgott, és a pali arcába vágta a tortát. Aztán visszamászott a színpadra, majd lesétált róla, és ezzel véget ért a műsor. Hat percig tartott az egész, szétröhögtem magam rajta. Később többször is játszottunk a Stooges-zal, és Iggy színpadi énje köszönőviszonyban sem volt a magánemberivel: csendes, visszahúzódó, illedelmes srácot ismertem meg a személyében. Néha elkapott a backstage-ben, és lelkesen újságolta: "Hé, Meat, ma is tanultunk egy újabb akkordot, haladunk!"
The Who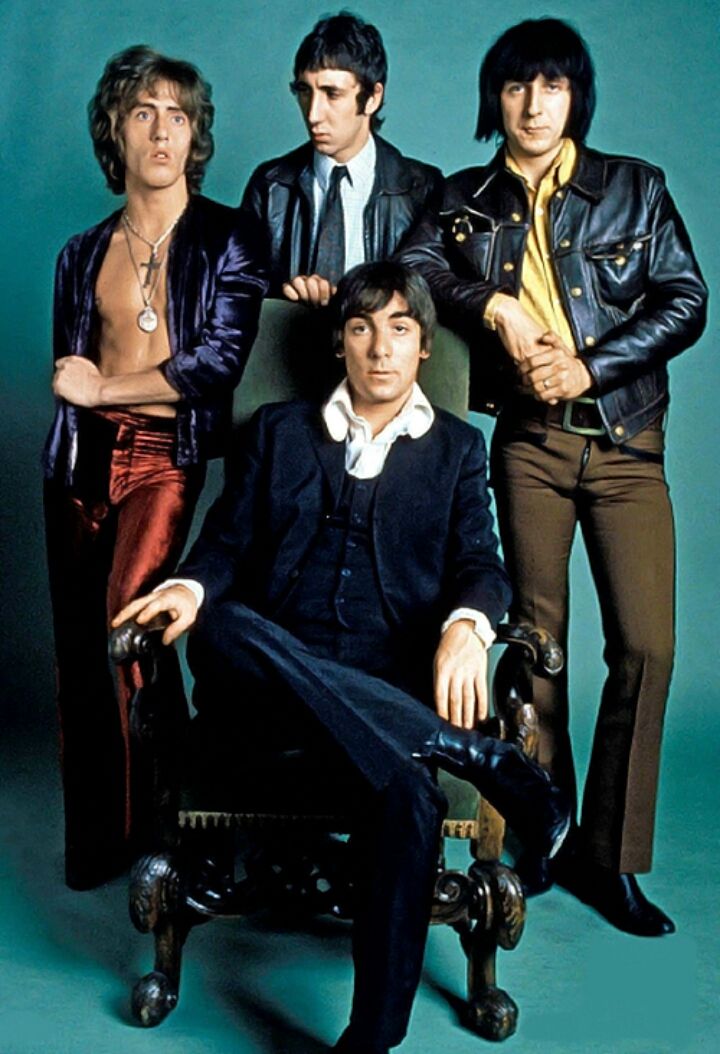 A Who-t is a Ballroom-ban láttam először, és fogalmam sem volt, kik ezek. Az énekesük, Roger Daltrey egy bojtokkal ékesített szarvasbőr dzsekiben lépett színpadra, amit nagyon viccesnek találtam. Keith Moon hihetetlen figura volt, egyszerűen vonzotta az ember tekintetét. A The Seeker című dalukat úgy konferálta fel Roger, hogy "most pedig egy olyan szám következik, amit eddig sosem adtunk elő élőben". Rögtön azt mondtam magamban: "Na persze, pajtikám, engem ugyan nem versz át… Tuti, hogy minden koncerthelyszínen ezzel a dumával szédíted a népet." Mint később kiderült, igazam volt. Roger egyik alkalommal végig ott állt a színpad szélén, amíg játszottunk, és láthatóan igencsak bejött neki a műsorunk. Évekkel később újra összefutottam vele, ezúttal egy díjátadón, a mosdóban. Épp elkezdtem kiüríteni a hólyagomat egy piszoárnál, amikor egyszer csak mögém állt Roger, és azt mondta: "Te Meat Loaf vagy, ugye? Hallottalak annak idején a Ballroom-ban, baromi jól énekeltél." Alig hittem el, hogy emlékszik rám. Összebarátkoztunk, és végül duettet énekelt velem a Bad Attitude című 1984-es albumom címadó dalában.  A számban egy fiú veszekszik az apjával: én voltam a srác, és Roger a fater, aki leteremti. Mivel mindketten rendszeresen színészkedünk is, könnyedén beleéltük magunkat a szerepekbe.
Grand Funk Railroad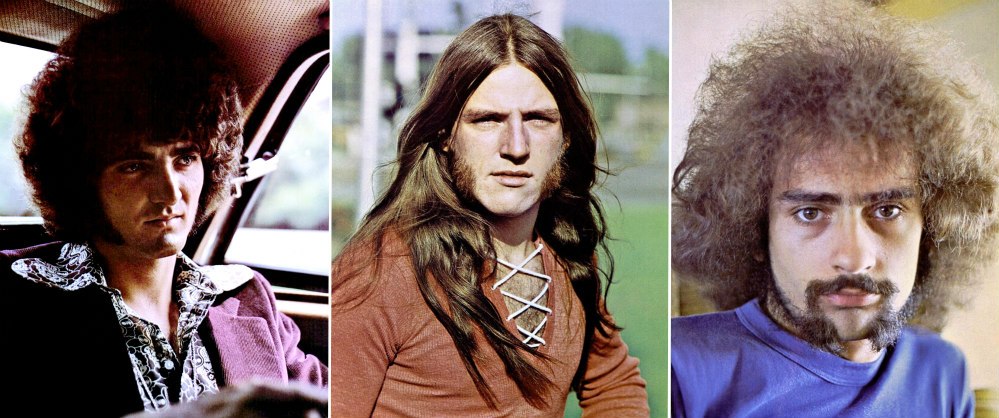 Akkor ismertem meg a srácokat, amikor még The Pack néven nyomultak, azaz Terry Knight & The Pack néven. Terry lett később a Grand Funk Railroad menedzsere; vágott az esze, mint a borotva. Ha csak egyszer is találkozott veled, sosem felejtette el a nevedet. A Pack remek zenekar volt, különösen Don Brewer fantasztikus dobolása és Mark Farner soul-osan macsó vokálja miatt. Akkoriban Mark még basszusozott, később tért át a szólógitárra. Van egy történet, amit Farnerék meséltek nekem, és alaposan az emlékezetembe vésődött: Egyszer a rágógumi pop-rockot játszó Gary Puckett & The Union Gap előzenekaraként léptek fel. Puckett nem csupán egomán volt, de rendkívül rosszindulatú is, és nem engedte színpadra a csapatot, úgyhogy a nézőtéren kellett felállítaniuk a cuccukat. Teljesen megalázta őket, és ez meg a sikertelenség vezetett a Pack feloszlásához. Mindig ez a sztori jut eszembe, amikor első ízben találkozom az előzenekaraimmal, és igyekszem úgy viselkedni velük, mint Gary Puckett tökéletes ellentéte.
Amikor a Pack lehúzta a rolót, Mark és Don úgy döntöttek, egy power triót alakítanak, és sokkal keményebb zenét fognak játszani, mint korábban. Az én bandám basszusgitárosát, Rick Bozzót szemelték ki harmadik tagnak, és miután megtették az ajánlatukat, Rick megkérdezte tőlem, hogy mi a véleményem: Fogadja el, vagy utasítsa vissza? Akkoriban elég jól ment a szekerünk, több hónapra előre tele volt a naptárunk koncertekkel. Mark és Don viszont épp csak megéltek valahogy: a michigani Flint városában kezdtek próbálni a YMCA ottani közösségi szállásán, és a lehetőségért cserébe ők takarították a helyet, úgyhogy nem nagyon nézte ki senki belőlük a leendő rocksztárt. Így aztán azt tanácsoltam Ricknek, hogy maradjon velünk. Mel Schacher kapta meg a melót Rick helyett, és a Grand Funk Railroad hamarosan a világ egyik legfőbb rockzenekarává vált, míg az enyémnek szép lassan befellegzett. Tanulság: nem hozzám kell fordulni jó tanácsokért…
MC5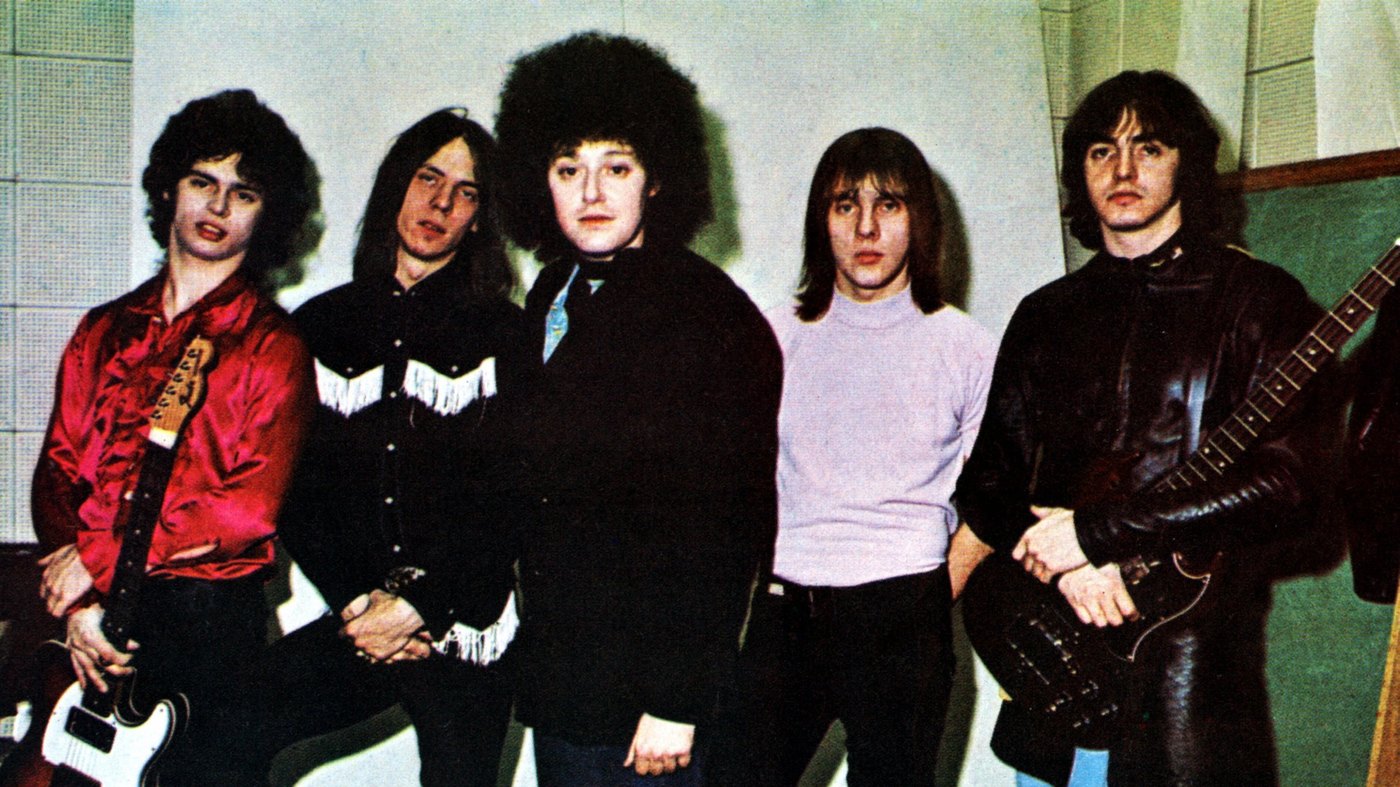 Kétségtelenül a világ egyik legjobb koncertbandája. A Grande Ballroom-ban rengeteg szupersztár lépett fel: a Cream, Jimi Hendrix, Janis Joplin, és még egy csomót felsorolhatnék. De egyikük sem aratott itt akkora sikert, mint az MC5 − ők voltak a helyi hősök. Joe Cocker és a Buffalo Springfield mellett az MC5-ot hallottam és láttam a legtöbb alkalommal élőben. Jól ismertem a srácokat, és mindig nagy élményt jelentettek a bulijaik. A menedzserük, John Sinclair, a militáns antirasszitsa Fehér Párducok mozgalom oszlopos tagja volt, és marihuána birtoklásáért meg kínálgatásáért 10 évet kapott 1969-ben, John Lennon viszont olyan mértékű tiltakozást robbantott ki az érdekében, hogy végül 1971-ben kiengedték. Az MC5 Ballroom-os koncertjein amerikai nemzeti zászlók borították a színpadot. Mindig egy prédikátor konferálta fel őket, majd felharsant a szlogenjük: "Kick out the jams, motherfuckers!" Imádtam őket, olyanok voltak, mintha James Brown revüjét a Rolling Stones-szal kereszteznénk. Los Angelesben nem értették őket, New York sem vette a lapot, de Detroit a lábuk előtt hevert.
Wayne Kramer számomra a legnagyobb koncertgitáros. A térdén csúszott végig a színpadon játék közben, nem is értem, hogy tud még most is járni. Fred "Sonic" Smith-hel eszement szólópárbajokat toltak. Csillogó ezüstös hacukát hordtak, de mindenkinél keményebben nyomták a rockot. Az énekesük, Rob Tyner remek volt, de elsősorban Kramerért jött a közönség. Ki merem jelenteni, hogy Wayne Kramer az egyik legfőbb hatásom, a saját bombasztikus színpadi akcióimat főleg ő inspirálta.
Grateful Dead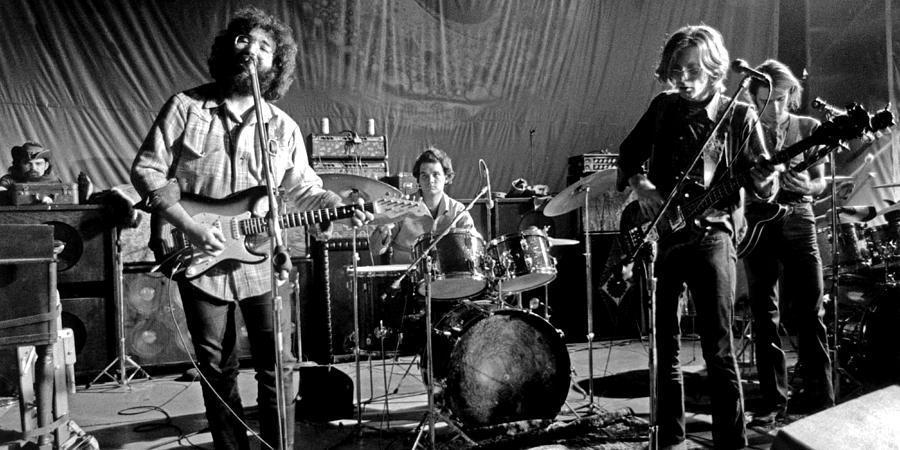 Tudom, hogy sokak lelkébe belegázolok azzal, hogy leszarozom ezt a kultikus együttest, de tényleg borzalmas emlékeim fűződnek hozzájuk. Egyszer főzenekar voltak a Ballroom-ban, az MC5, Bob Segerék és mi, a Floating Circus játszottunk előttük. Három felpörgetett rockbanda után jött a Grateful Dead a maga végtelen történetbe illő jammelésével. Ha azt mondom, nem gerjedt rájuk a közönség, akkor enyhén fogalmazok… Felmentek a színpadra, és belekezdtek valamibe, ami csak azért sem akart dallá válni, viszont olyan hosszú volt, hogy szinte azt hittük, már hetek óta állunk ott őket hallgatva. 20 perc elteltével a közönség fele angolosan távozott, mi, előzenekarok viszont kénytelenek voltunk végigszenvedni a műsort, mert Jerry Garciáék erősítői nem érkeztek meg időben, úgyhogy a mieinken játszottak. Őket sem ismertem korábban, úgyhogy nem tudtam, hogy néha akár napokig is képesek jammelni úgy, hogy egyenként lejárogatnak a színpadról enni meg vécére. Szerencsére mi ehhez képest csak rövid dózist kaptunk belőlük, de még az is örökkévalóságnak tűnt.
Joe Cocker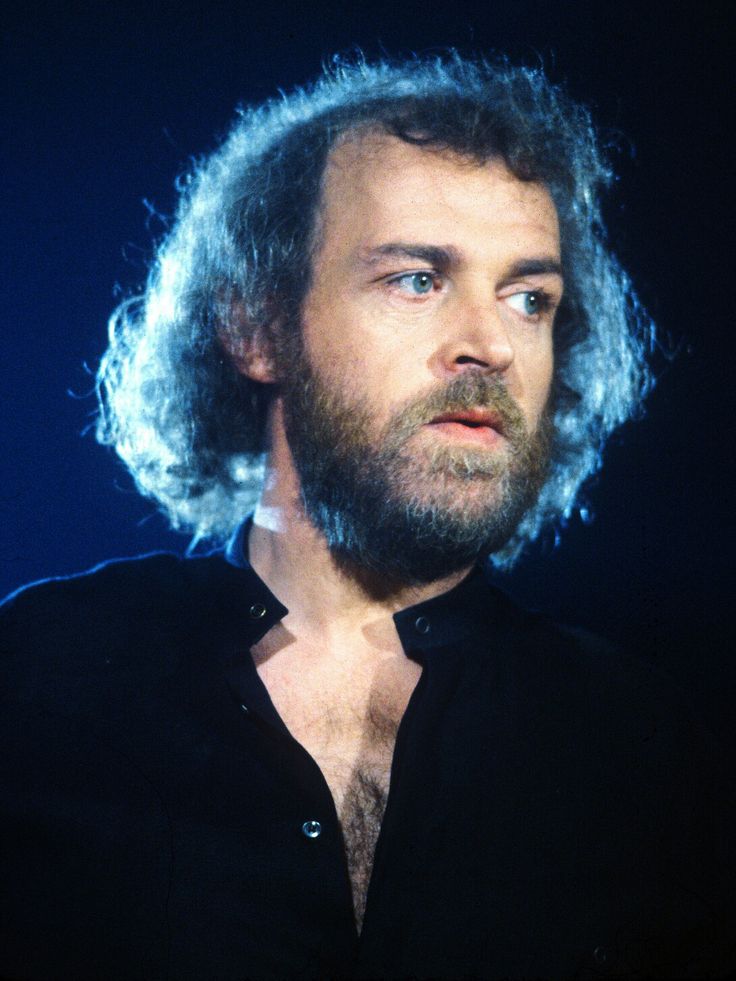 Egy fesztiválon vettünk részt a Ballroom-ban: Ted Nugent, az MC5 és a szokásos detroiti nagyok gyűltek össze, a főzenekar pedig egy brit banda, a The Grease Band volt, amiről szintén nem hallottam addig a napig. Miközben a csapatom épp felcuccolt a színpadra, odajött hozzám egy kócos, zsíros hajú, csöves kinézetű pali, akit roadie-nak véltem, és megkérdezte, kölcsönkérhetik-e az orgonánkat. Egy Hammond C3-asunk volt, ami egy igazi monstrum a közismert B3-ashoz képest, de mivel én is egy monstrum vagyok, viszonylag fürgén tudtam fel- és lepakolni a buszunkról. Mondtam, hogy persze, odaadjuk. Erre a "roadie" így szólt: "Lefogadom, hogy nehezedre esik ekkora súlyt cipelni."  "Nem nagy ügy, bár néha azért megerőltető, úgyhogy ha több pénzünk lesz, lecseréljük egy B3-asra" – feleltem. "Félreértettél, öregem… Rád gondoltam, nem az orgonára. Én is voltam egyszer majdnem akkora, mint te, és nem repestem éppen az örömtől" – mondta a fickó. Kurva mérges lettem, és faképnél hagytam. Egy szaros kis roadie gúnyol a súlyom miatt! Mégis mit képzel magáról? Aztán elérkezett a főzenekar fellépésének az ideje: lement egy rövid intro, majd megjelent a színpadon a csöves, és akkorát énekelt, hogy az államat úgy kellett utána összekaparnom. Onnantól kezdve Joe Cocker volt a kedvenc énekesem. Sok koncertjére vettem jegyet, de a 70-es években igen mélyre süllyedt az alkoholfüggősége miatt, és azt követően, hogy egyik alkalommal alig ált a lábán, és a második dal után elokádta magát a színpadon, többé nem mentem el a fellépéseire. De ma is ő a kedvenc énekesem.