A hazai retro hard rock színtér egyik legizgalmasabb formációja az Ozone Mama, amely nemrég harmadszor is jelentős elismerésben részesült, valamint egyre népszerűbbé válik idehaza és külföldön egyaránt. A csapat gitárosával, Gábor Andrással tárgyaltuk ki a közelmúlt fontosabb eseményeit és azt, hogy mit tartogat a banda számára a jövő.
Harmadik Emerton-díjatokat sepertétek be a közelmúltban az év legjobb hard rock vagy heavy metal albuma kategóriában, amihez őszintén gratulálunk. Milyen változásokat hozott a zenekar életébe az előző két díj, és milyeneket remélsz a mostanitól?
Köszönjük a gratulációt, hatalmas megtiszteltetés volt, hogy immáron harmadik alkalommal vihettük haza a díjat. A Fonogram a legfontosabb szakmai elismerés itthon, aminek az odaítélése nem attól függ, hogy mennyi lejátszásod volt a Petőfi Rádió műsorán. Nem a híresség mércéje, vagy azé, hogy ki milyen helyet foglal el a hazai zeneiparban, hanem az év hangfelvételeit díjazza egy-egy kategórián belül, sokan ezt értik félre. A gálát követő napokban kevesebb figyelmet kapott az esemény, jóval kevesebb fotelkritikusi bírálat érkezett, mint az előző években, ami meglepő volt. Ennél azonban sokkal sajnálatosabb, hogy a hazai média a nyertesek akárcsak egyszeri említése helyett is inkább egy közismert popceleb kiakadásától zengett. Hiába vitatják egyesek a díj szakmaiságát, a tapasztalatunk az, hogy külföldön például nagyon is számít a "Hungarian Grammy". Az amerikai kiadónk, a Ripple Music és a hangmérnökeink egyaránt nagyon örültek a díjnak, hiszen ezzel egy kicsit ők is magukénak érezhették a megtiszteltetést. Izgalmas volt, vajon nyerünk-e újra, hiszen a többi jelölt is mind elismerésre méltó produkciót tett le az asztalra. Nekem lelkileg is nagyon jót tett, hogy így alakult, hiszen édesapám nem sokkal a díjátadó előtt hunyt el, és remélem, hogy büszkén nézett le ránk aznap odafentről.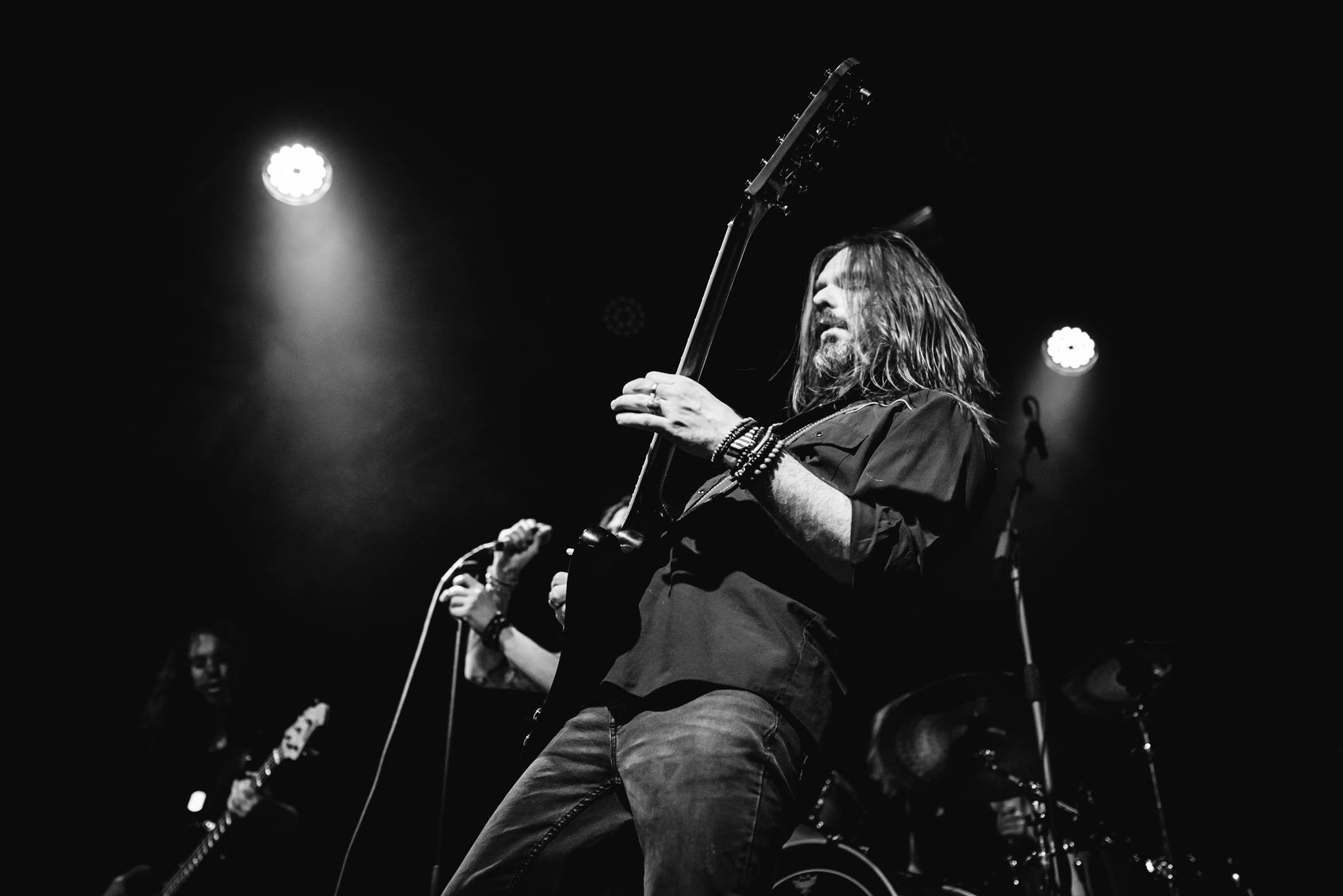 Nemrég egy szép nagy lépést tettetek előre, ugyanis amerikai kiadótok, a Ripple Music Kölnben rendezett fesztiválján ti voltatok a főzenekar. Milyen élményekkel gazdagodtatok, és hogyan fogadta a csapatot a német közönség?
A kölni buli a második európai Ripple Fest volt, amelyen részt vettünk, és megtisztelő volt a headliner státusz (azaz örültünk neki, mint az állat – ha-ha). Ezt megelőzően, tavaly szeptemberben jártunk a kiadó stockholmi fesztiválján is. Nagyon jó kapcsolatokat ápolunk mind a feszten fellépő zenekarokkal, mind a kiadóval. Úgy tűnik, a német közönség szereti azt a fajta rockzenét, amit az Ozone Mamával játszunk, ezért − a Nemzeti Kulturális Alap támogatásával − az év vége felé ismét meglátogatjuk őket.
Mozgalmas időszakot tudhattok magatok mögött, mert két tagcserére és egy plusz hangszeres csatlakozására is sor került a közelmúltban. Először Székely Marci énekes helyére érkezett Szeleczki Dávid, valamint billentyűs csatlakozott hozzátok Lukács Laci személyében, aztán Botos Roland váltotta Dobos Gergelyt a basszusgitárosi poszton. Hogyan váltak be az új harcostársak, és milyen előnyei lettek a vérfrissítésnek?
A tagcserék lassító tényezők, de a változás az élet elkerülhetetlen velejárója. Az Ozone Mama is változik. Nem hiszem, hogy ilyen messzire jutott volna a zenekar, ha ezt a tényt nem fogadtuk volna el már a kezdetektől, vagy nem tudtuk volna kezelni a változásokat. Tagcserék nálunk eddig akkor történtek, amikor egy ideje már zeneileg sem voltunk igazán egy hullámhosszon, annak ellenére, hogy a közös zenélés mindig is összeérett volt. A zenészek nyilván a zenélés örömét részesítik előnyben a haladáshoz elengedhetetlen plusz feladatokkal és a tengernyi háttérmunkával szemben. Csak a rock and roll-ból azonban még nem lesz színpad. Rengeteg áldozat, pénz és idő megy el egy zenekarra, és van, akinek ez nem elég kényelmes, vagy egyszerűen nincs türelme kivárni a következő lépést. Szóval a zeneipar megváltozásával a zenekarosdi is más lett, az egész balhéhoz kicsit más hozzáállás kell a jó öreg rock and roll életstílus helyett. Nálunk is gyakori volt a kötözködés, az elégedetlenkedés, de amint fel volt dobva a labda, hogy oké, jöhet a megoldás, akkor végül mindig csak a hatalmas csönd maradt. Annak ellenére, hogy nehéz időszak áll mögöttünk, a srácokkal kezdünk szépen összerázódni, a próbák jó hangulatúak. Dávid nagyon jó énekes, Lacika igazi mókamester, Roland pedig egy közénk való proaktív személyiség, aki nem mellesleg marhajó kézműves sört főz. Jó ritmusszekció lesznek Mátéval. Bízom benne, hogy ez a felállás egyre inkább magáénak tudja érezni azt, amit csinálunk.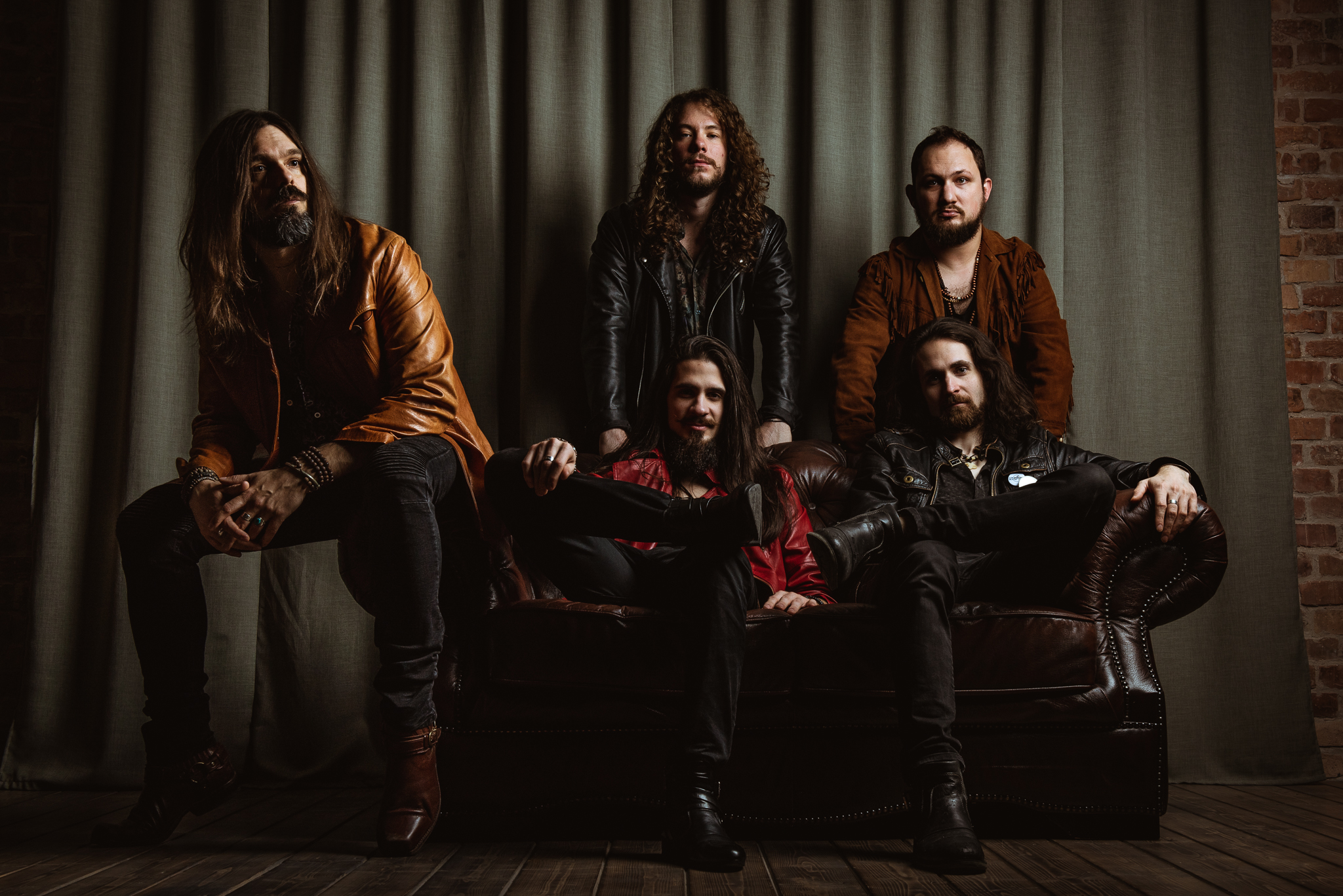 A most díjazott anyagotokat még az előző felállás készítette, és a rajongók biztosan kíváncsiak már arra, mivel rukkol majd elő a jelenlegi formáció. A csapat fő dalszerzőjeként elkezdted-e már kidolgozni a következő lemez koncepcióját? Vannak már ötleteid a hangzást és a hatásokat illetően?
Az utóbbi időszak sem volt kifejezetten lazulós. Mindig van valami, amire készülnünk kell, ráadásul jelenleg még egy új tagnak is bele kell szoknia a zenekari miliőbe. Egy biztos, hogy sokkal több billentyű lesz a már megszokott riffek mellett, és én is folyamatosan tuningolom a saját hangzásomat. A legutóbbi lemezünk kísérletezősebb lett, mint a korábbiak, és a jövőben sem félünk még inkább belemászni az ismeretlenbe. Ősszel hozzálátunk az új dalok kidolgozásához. Nálam nagyon hangulatfüggő, hogy milyen ötletekkel állok elő.
Bizonyos zenekarokban a tagok együtt írják a dalaikat, másoknál egy összeszokott szerzőpáros dolgozik csak rajtuk, egyes csapatokban majdnem mindenki hoz rendszeresen saját számokat, és van olyan, ahol csak egyetlen ember termékeny. Ti melyik skatulyába illetek bele? 
Egy-két kivételtől eltekintve én írtam az Ozone Mama dalait és szövegeit. Eddig egyszer fordult elő, hogy a zenekarból valaki más állt elő komplett saját dallal, illetve egy amerikai barátunk, Sam Presley III írt szöveget a legutóbbi albumon szereplő The Alchemist című dalunkhoz. Soha nem volt megtiltva senkinek, hogy ötleteket vagy dalokat hozzon − a lényeg, hogy passzoljanak az zenekar stílusához, hangzásvilágához. Bár leginkább komplett témákat szoktam levinni a terembe, a dalok azért a próbateremben kelnek életre úgy istenigazából. Nem vagyunk egy jam band, de nyilván a jövőben még előfordulhat ilyesmi is. Számomra fontos, hogy olyan zenészekkel dolgozhassak együtt, akiknek a segítségével a dalt úgy hallhatom vissza a próbateremben, ahogyan az a fejemben előzőleg megszületett. Ez eddig általában sikerült is, és ezért mindenkinek, akivel valaha együtt dolgoztam, hálás vagyok. A szövegírás folyamata pedig általában úgy zajlik, hogy miután összeállnak a dalok a próbateremben, vagy kiveszek pár nap szabadságot, vagy csak éjszakánként elvonulok, és amennyire lehetséges, kizárom a külvilágot, hogy az írásra összpontosíthassak. A stúdió már nem az ötletelés helye. Ódzkodom attól, hogy a zeneszerzési periódus belecsússzon a felvételek időszakába, mert annak csak kapkodás a vége.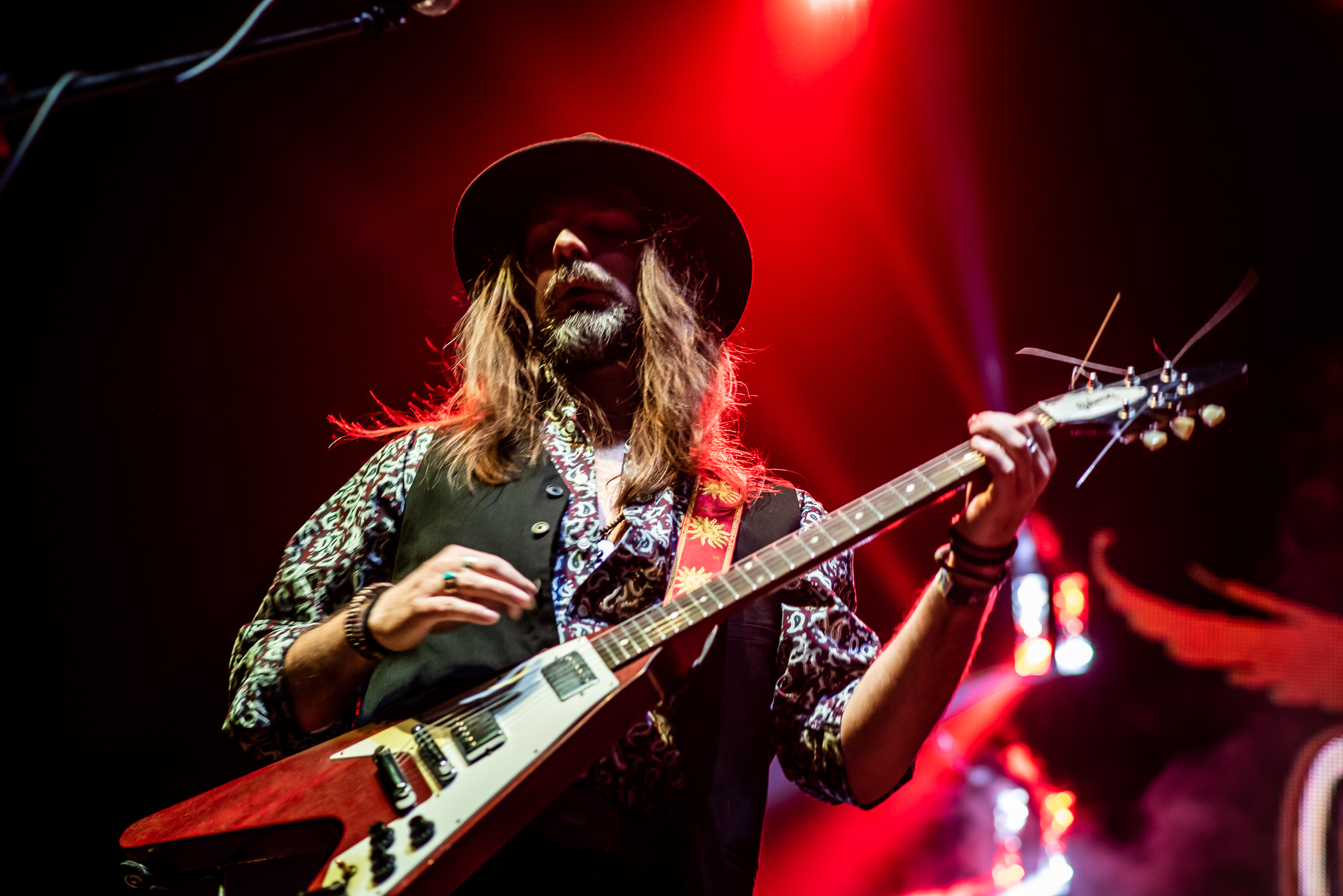 Az Old Time Rock and Roll blog Facebook oldalán újabban gyakran tűnnek fel általad ajánlott együttesek és előadók dalai a 60-as és 70-es évekből, amelyek bár nyugaton jól ismertek, nálunk még népszerűsítésre szorulnak. Köztudott rólad, hogy alaposan elmélyedtél abban a zenei világban, amit képviselsz. Mely bandák, előadók albumait hallgatod manapság a legtöbbet a kuriózumnak számítók közül?
Nagyon változó, hogy mi megy otthon, vagy inkább a kocsiban, ugyanis elsősorban ott van időm zenét hallgatni az állandó rohanások közepette. Rengeteg kuriózumnak számító előadót hallgatok. A rock klasszikus időszakából az utóbbi hetekben a Crosby Stills & Nash dupla Best Of válogatását, az Atlanta Rhythm Section és Freddie King pár albumát pörgettem, a napokban viszont már az egyik új brit kedvencem, a Maker lemeze szólt a kocsiban. Manapság ezek forognak még, a teljesség igénye nélkül: Howlin' Rain, Tedeschi Trucks Band, All Them Witches, Blackberry Smoke, az új Dirty Streets album, Doyle Bramhall II, vagy a Chris Robinson Brotherhood lemezei. A kiadónk bandái közül a Fire Down Below, a Plainride, illetve a War Cloud a kedvenceim, a magyar zenekarok közül pedig néha előkerül egy-egy korai Omega, vagy P. Mobil is. Olyan kínálat van az új rockzenékből is, hogy csak kapkodom a fejem. Például a svéd pszichedelikus Sonic Dawn nevű csapatot is csak nemrég fedeztem fel. A kortárs americana előadók, főleg a Dave Cobb producer szárnyai alól kikerülő, új generációs nashville-i country és southern soul művészek (Jason Isbell, Chris Stapleton, Shooter Jennings, Anderson East) szintén kiválóak, csakúgy, mint a jelenlegi skandináv retro rock csapatok (Siena Root, Graveyard, Greenleaf) nagy része. A korai klasszikus rockzene máig tartogat számomra meglepetéseket. Nálunk, ahogy elnézem, sajnos még mindig várat magára egy igazi, rádiófrekvencián is fogható, minőségi, és bizonyos érdekektől mentes rockrádió. A nemrégiben indult online Rocker Rádió például eddig nagyon jó kezdeményezésnek tűnik, végre egy kis fény az alagút végén.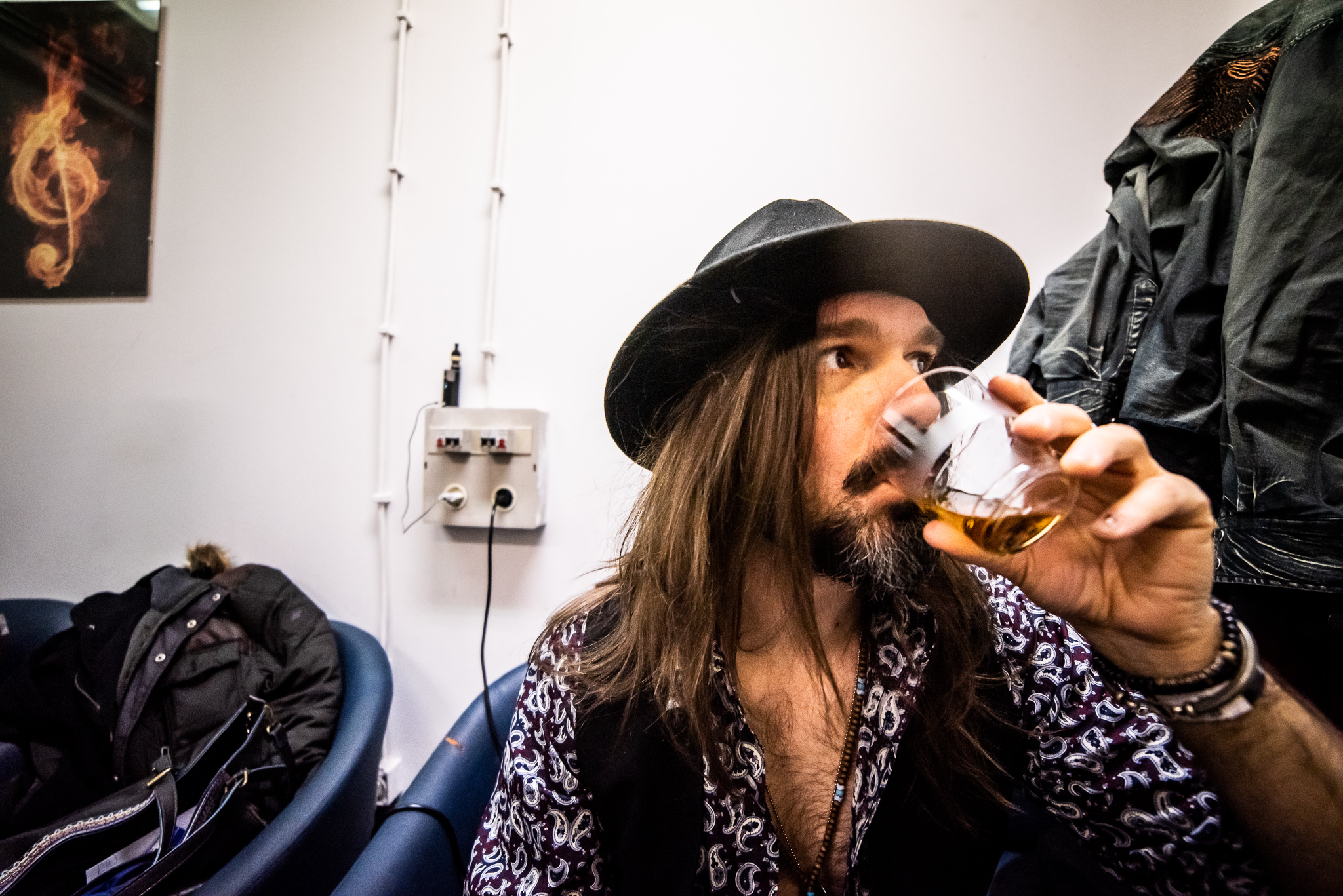 Mi az, amit még szívesen megosztanál az olvasókkal?
A nyáron új klipet forgatunk és játszunk pár bulit, aztán éppen úton van egy live session felvétel is (kép- és hanganyaggal), amit áprilisban a SuperSize Recording-ban rögzítettünk. Néhány hete esténként már ott kuporgok a konyhaasztalnál a Taylorral, és rögzítem az ötleteimet a jövőre megjelenő új lemezhez. A zenekar pályafutása során eddig 13 országban játszottunk, az idei év második felében főként a német és az osztrák bulik számát bővítjük majd rendesen. Összességében azt hiszem, kijelenthetem, hogy amellett, hogy a sok munka eredményt hoz, azért baromi szerencsések is vagyunk.
Ráadás