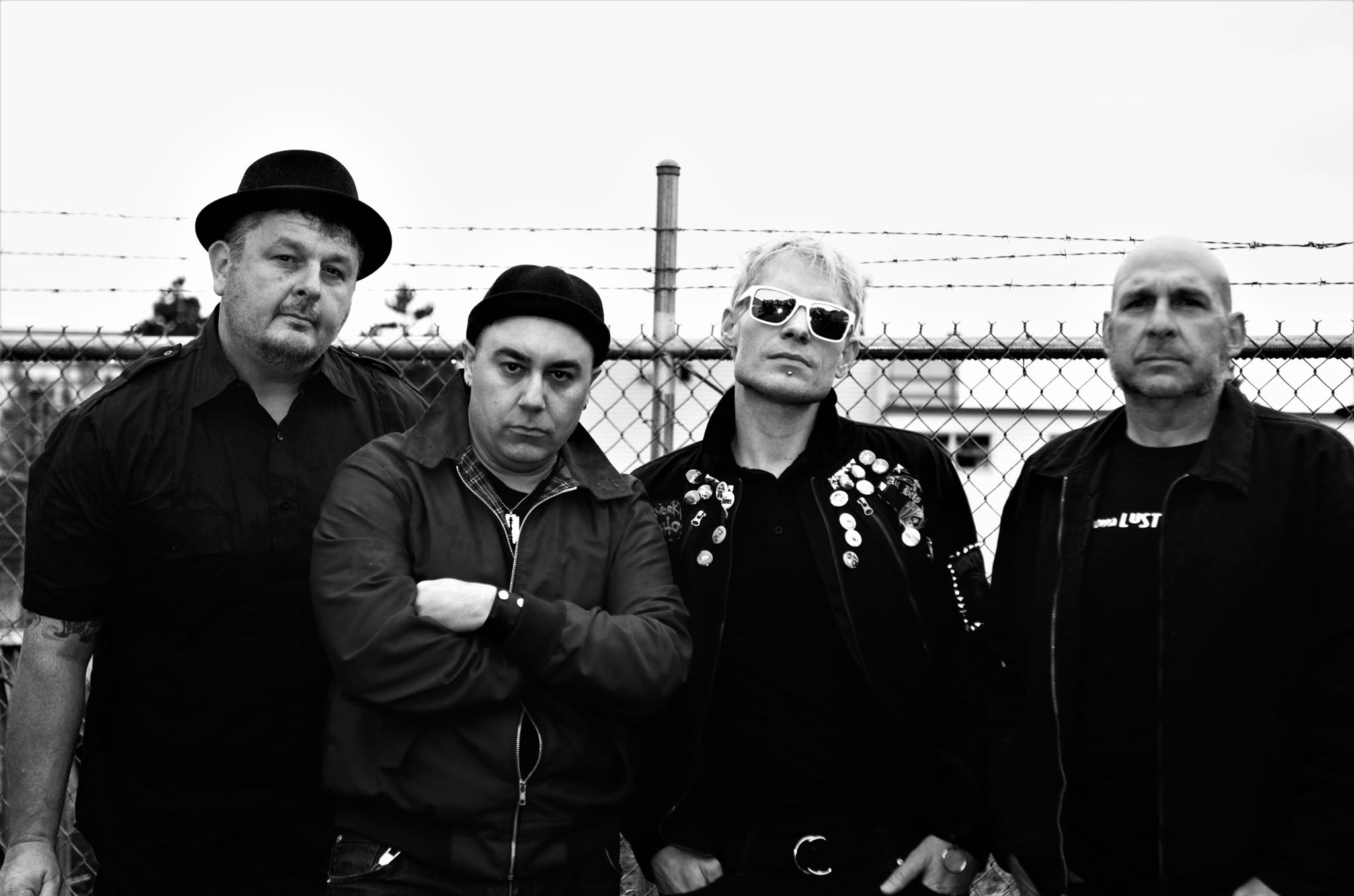 A CAFB és a Sledgeback frontembere, Szakácsi Gábor, a nyughatatlan punkzenész a közelmúltban egy újabb zenekarhoz csatlakozott. A The Scoffs ritmusgitárosaként visszatér zenei gyökereihez, azaz a 70-es évek végének angolszász punk zenéit hozzák újra a köztudatba Seattleben és az USA nyugati partján. Greg exkluzív interjút adott az Old Time RNR Magazinnak.
Szia Greg! Mindenek előtt, kérlek mesélj egy kicsit arról, hogyan kerültél fel a The Scoffs radarjára?
Az egész történet közel 10-15 évvel ezelőtt indult. 2004 és 2009 között rengeteg koncertet adtunk a Sledgebackkel. Számos helyszínen, megannyi zenekar társaságában. Az egyik ilyen volt a DragStrip Riot, akikkel nagyon jó kapcsolatot ápoltunk, a másik pedig az Amazombies. Mindkettő seattle-i punk banda. Nagyon jó ismerősök lettünk, de hosszú évekig nem történt igazából semmi, csak néha összefutottunk egy-egy koncerten.
Néhány hónapja az egyik szórakozóhelyen találkoztam a DragStrip Riot énekesével, Knuck-kal. Főleg zenéről beszélgettünk és említettem neki, hogyha van kedve, összehozhatnánk valami közös formációt. Ez elgondolkodtatta és nem sokkal később írt is nekem, hogy az Amazonbies dobosával, Robbal és a DragStrip Riots több tagjával alakulóban van egy projekt, ahol játszhatnék gitárosként.
Honnan jött a név, és pontosan mit takar ez hogy Scoffs?
Az első próbán jött a név. Knuck találta ki. Ilyenkor általában úgy van, hogy brainstorming van a zenekar nevét illetően. Itt is felmerült számos név, de mind ilyen tipikus sablon bandanév volt. Tudod, ami jó, de mégsem igazán (nevet). Aztán felröppent, hogy The Scoffs. Ez nekem is tetszett, elég punkosan hangzik, szóval e mellett döntöttünk.
A Scoffs jelentését nehéz megmagyarázni, ez leginkább szleng. Valahogy úgy tudnám leírni, hogy ha valamiről van egy negatívabb értelmű véleményed és ahhoz akarva-akaratlanul is vágsz egy ilyen elcseszett fikázódos pofát, egy hülye kötekedő grimaszt. Nah ez a Scoff.
Hogy indult el a zenekar?
Az első próbára összedobtuk a  Chelsea – I'm on fire című dalát. Ezt nem kellett bemutatni, aki ismer az tudja, hogy rajongok Billy Idolért. A Chelsea volt a zenekara a Generation X előtt. Körülbelül egy óra alatt megtanultam a dalt. Aztán a próbán megbeszéltük, hogy saját dalokból alakítunk ki egy repertoárt.
Milyen volt az első próba? 
Megmondom őszintén egy kicsit paráztam. Én léptem be utoljára ebbe a csapatba. Az első próbára úgy mentem le hogy azt mondtam, srácok tőlem ne várjatok tekerős szólókat, vagy arcot letépő riffeket. Azt mondták, hogy rám és a két ujjas kvintjeimre van szükség! Amikor elkezdtünk próbálni alig hajtottam meg az erősítőmet, mindent letekertem és csak figyeltem. Ezután a dobos, Rob felállt. Ennyit mondott: Te is a zenekar tagja vagy baszd meg! – majd feltekerte az erősítőm. (nevet)
Elég gyorsan pörög a dolog, már több koncerten is megmutattátok magatokat.
Gyorsan beindultunk. Három hét alatt összedobtuk a repertoárt úgy, hogy heti egy próbában gondolkozunk, hiszen azt szeretném kiemelni, hogy ez egy hobbizenekar. Knuck az egyik próbán említette, hogy elmegy megnézni pár nap múlva a kaliforniai The Fleshies koncertjét az egyik helyi kocsmába. Hatalmas mázli volt, mert ismertem a klub vezetőjét, még aznap este írtam neki egy e-mailt. Amikor meglátta, hogy kik vannak a zenekarban, azonnal bevett bennünket is a buliba, így május 4-én megcsináltuk az első koncertünket.
Ez viszont elindított egy lavinát, mert sok szervező arc látta az első bulit, most már úgy néz ki, hogy majdnem minden hétvégén játszunk a nyáron.
Mi a célod ezzel a zenekarral?
Az, hogy olyan zenét játszunk, ami a 70-es évek végének punkzenei világát tükrözi. Ebbe maximálisan beleillik a Chelsea dala, de a saját dalaink is ezt a stílust követik. Knuck képzett énekes és kurvajó dalszerző, de ez elmondható a csapat többi tagjáról is. Engem kivéve (nevet). A dalok egyébként születnek és nemsokára stúdióba is vonulunk, hogy rögzítsük őket.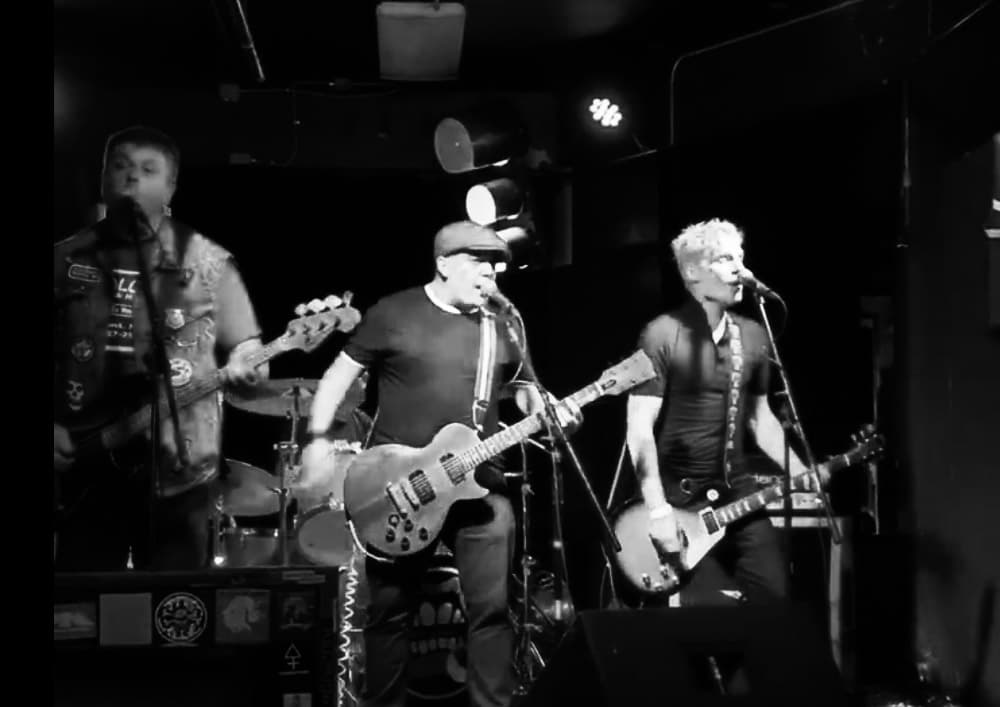 Mit jelent számodra ebben a csapatban lenni?
Mintha újra 25 éves lennék (nevet). Én ezen a zenei világon nevelkedtem, ez indított el és ez vitt el később a G.B.H. féle keményebb világba. De ez a stílus örökké meghatározó lesz számomra. Nagyon sok kazettám volt hasonszőrű előadóktól: Sham 69, Peter and the Test Tube Babies, Generation X, vagy van például a közös kedvencünk, a kicsit később híressé vált angol Blitz. Egy szó, mint száz, a fiatalkorom köszön vissza a The Scoffs által...
Említetted, hogy ez egy hobbi zenekar, meg kell hogy kérdezzem, mi a helyzet a CAFB és a Sledgeback táján? 
Természetesen prioritást élveznek a saját zenekaraim. A CAFB és a Sledgeback a legfontosabb nekem. Utóbbiról már igen régen adtunk hírt, így elmondom, hogy elindult a kreatív folyamat új dalokat készítünk , de konkrétumokat még nem tudok mondani.
A The Scoffsról többet megtudhattok hivatalos Facebook oldalukon!
Greg a zenekari munkálatok mellett egy az életútját bemutató könyvön is dolgozik blogunk alapítójával, Sebők Tomival közösen.