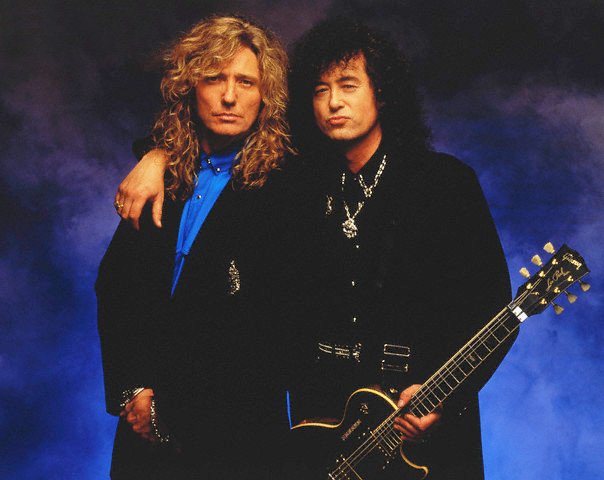 1991… A hirtelen eluralkodó grunge és az alternatív zene szinte egyetlen nap alatt nyugdíjazza a hedonista aréna rockot. A 80-as években befutó "hajbandák" kétségbeesésükben vagy nyersebb (bluesosabb, retrósabb, stb.) irányt vesznek, vagy kínos erőltetettséggel próbálnak grunge-osan depresszívvé válni, vagy feloszlanak. A 60-as és 70-es években alakult klasszikus rockzenekarok sincsenek irigylésre méltó helyzetben: bár továbbra is jól cseng a nevük, a többségük távolról sem arat akkora sikereket, mint 1-2 évtizeddel korábban. Az énekes zenekarvezető David Coverdale kényszerpihenőre küldi az 1987-es albumával rocktörténelmet író és a tagok bankszámláit felhízlaló Whitesnake-et, a Led Zeppelin gitármágusa, Jimmy Page pedig nem túl izgalmas 1988-as szólóalbuma óta következetesen nem csinál semmi érdemlegeset. E két, ekkoriban nem túl divatos sztár egymásra talál, és 1993-ban megjelenteti az évtized egyik legjobb albumát.
A Whitesnake vezére szerint saját ügynöke, Rod MacSween, mások szerint a közismert zeneipari szervező guru, John Kalodner hozta össze őt Page-dzsel, abban reménykedve, hogy a Led Zeppelin gitárosa és a sokak által a világ legprofibb Plant-imitátorának titulált énekes (tagadhatatlan, hogy bizonyos értelemben a Whitesnake Still Of The Night-ja a 80-as évek legemlékezetesebb Led Zep-dala) olyan párost alkothat, amely simán lenyűgözheti a Led Zeppelin újjáalakulását hiába várókat. Page eddigre már többször kísérelte meg rávenni Robert Plantet a közös munkára, a múlt "felmelegítését" többször feleslegesnek nevező énekes azonban nem állt kötélnek, pláne mivel ekkoriban már karrierje legkiemelkedőbb szólóalbumán, a zseniális Fate Of Nations-ön dolgozott. Page úgy érezte, hogy felgyűlt benne az eltelt évek során jó néhány fogós téma, amelyeket kár lenne veszni hagyni, így ráállt a Coverdale-lel történő alaposabb megismerkedésre, és mivel a két muzsikus roppant rokonszenvesnek találta egymást, nemsokára közös erővel vetették magukat a dalszerzésbe. Kísérőzenészeiket Denny Carmassi (Montrose, Heart) dobos, Ricky Phillips (The Babys, Bad English) és Jorge Casas basszusgitárosok, valamint Lester Mendez billentyűs személyében találták meg.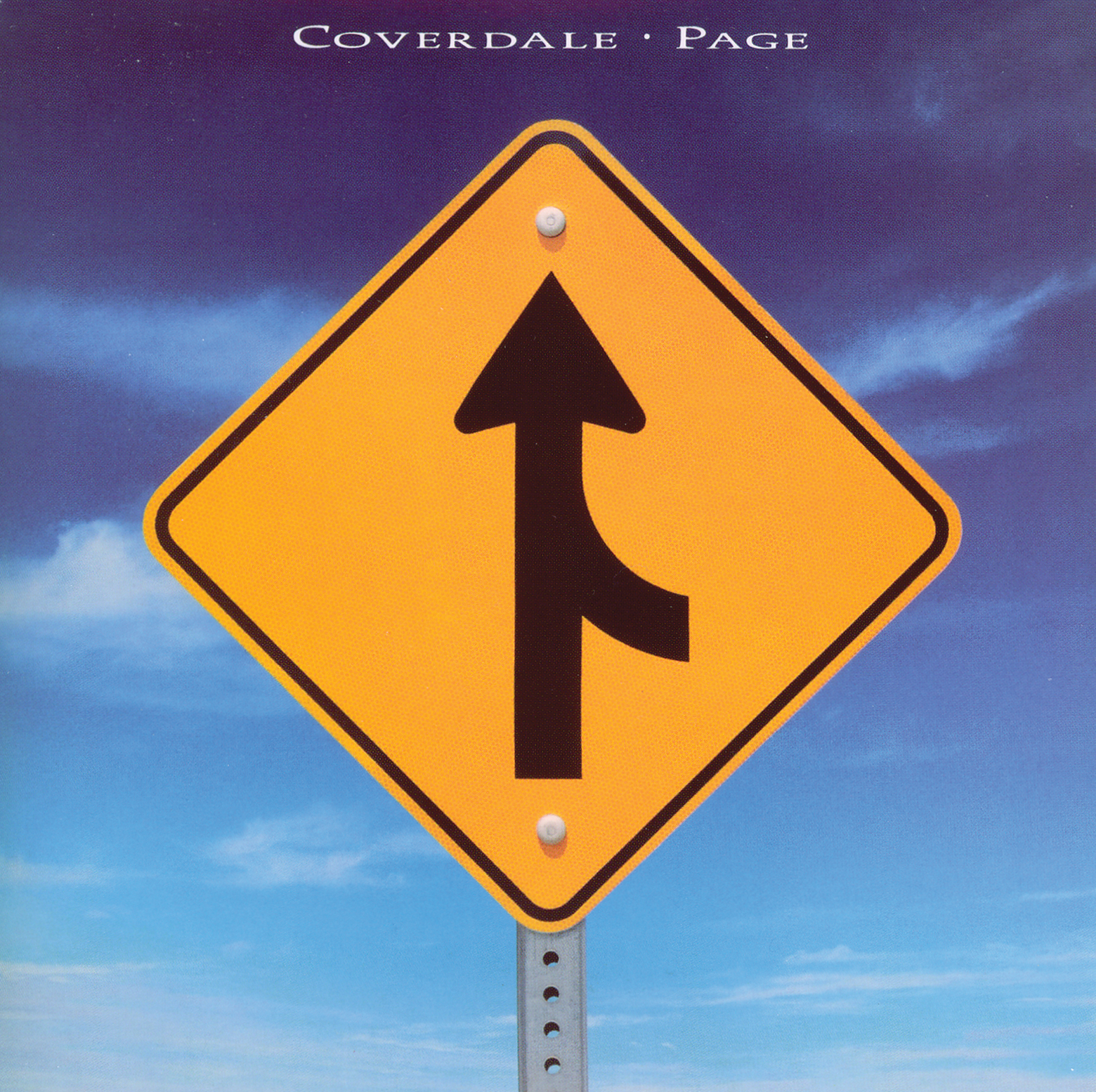 Az eredmény 1993-ban került a boltokba, és egyáltalán nem túlzunk, ha az évtized egyik legerősebb lemezének nevezzük. A nyitó Shake My Tree nem kerülgeti polkorrekt módon a kását: rögtön arcon vágja a hallgatót egy zsigeri Page-riff és Coverdale legmacsóbb tónusú hangja, az egész dalból szó szerint árad az energia. A másodikként felharsanó, érzékien eldörmögött és sikított Waiting On You törés nélkül viszi tovább a lendületet, amely egyáltalán nem vész el, csupán átalakul a harmadik tétel érkezésekor: A Take Me For A Little While melankolikus lírája nem csap át az ekkoriban közkedveltté váló csapatok muzsikájában gyakran felsejlő letargiába, Coverdale túlságosan heroikusan férfias előadó ahhoz, hogy ennyire elhagyja magát. A Pride And Joy pörgős, szájharmonikás felvétel: kétségtelen Led Zep-utánérzés, de sokkal több incselkedéssel és humorral, mint ahogy Plant énekelte volna.
A mázsás riffű Over Now-val lassan hullámzó pszichedelikus vizekre evezünk, majd elszabadul a pokol és a bulihangulat a Feeling Hot révén, amely izzasztó tempót diktál – hangulatilag a Zeppelin Rock And Roll-jával és a Whitesnake Bad Boys-ával rokonítható −, és már az első vokálhangok alapján elhisszük Coverdale-nek, hogy annyira forr a vére, hogy nem sokáig tudja türtőztetni magát. Az e sorok írójának kedvencei közé tartozó Easy Does It egy megkapó elvont gyöngyszem, igazi "Led Snake" koktél remek akusztikus gitározással, szokatlan akkordváltásokkal.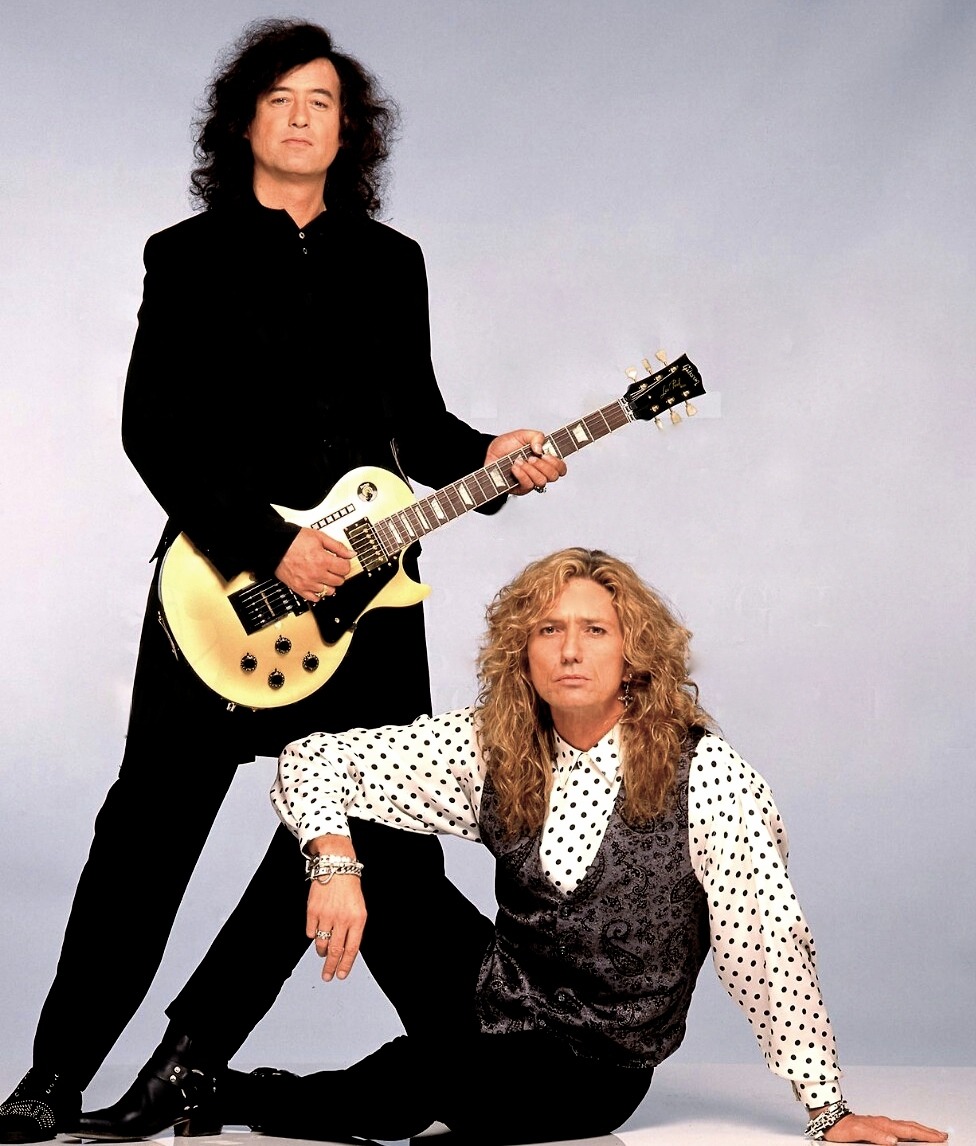 A Take A Look At Yourself felnőtt módra könnyed és elegáns, pár évvel korábban hatalmas rockrádiós megasláger lehetett volna a hallgatóság memóriájában azonnal rögzülő refrénjével. A Don't Leave Me This Way-ben Coverdale a Deep Purple kötelékében elkövetett alapvetését, a Mistreated-et szárnyalja túl, a dal bátran nevezhető a legbombasztikusabb hard rock bluesnak, valódi mestermunka, Page lehengerlő gitározással fejeli meg. Az utolsó előtti Absolution Blues címe megtévesztő, ugyanis a dal csaknem speed metál, Page egyik legsodróbb riffjét vonultatja fel, alaposan helybenhagyva a hallójáratokat. Az albumot záró Whisper A Prayer For The Dying sötét és baljós igézetű, ám mégis varázslatos darab, amely ráadásul hatalmas kuriózum: Coverdale ugyanis sokszor a banalitás határát nem csupán súroló, de át is lépő szövegeit majdnem mindig a szerelemről (na jó, ne szépítsünk: a szexről…) írja, ezúttal viszont a háború értelmetlenségéről és borzalmairól énekel, méghozzá ugyanakkora hitelességgel, ahogy a folyamatos kanosságáról szokott, tehát a "komoly műfaj" sem idegen tőle.
Az album megjelenését jelentős reklámkampány előzte meg, de mégsem akkora, amekkora kijárt volna neki. Ennek ellenére jól fogyott, hamar platinalemez lett. Első körben egy világkörüli arénaturnét kötöttek le a duónak, de amikor a jegyek nem fogytak kellően nagy mennyiségben, a tervet egy rövid japán turnéra módosították, amelyet követően különösebb hírverés nélkül feloszlott a projekt. Valójában az történt, hogy a Plant azonnal meggondolta magát, amikor Page az ő legfőbb epigonjának kikiáltott énekessel kezdett dolgozni, és a Coverdale-Page anyag megjelenése után rögtön megindította a menedzsmentek közti tárgyalásokat a jövőbeli közös munkáról. Page és Plant stábja egyaránt úgy vélte, hogy Jimmy Roberttel egy csomagban sokkal eladhatóbb, mint David partnereként. Így aztán a Whitesnake főnöke hoppon maradt, Plant kárörvendhetett, és Page-dzsel először az Unledded című izgalmas akusztikus-egzotikus élő lemezt vették fel, majd a Walking Into Clarksdale című irányvesztett, dögunalmas, inspirációmentes albumot, amely mindkettőjük kedvét elvette attól, hogy valaha megint közösen írjanak dalokat.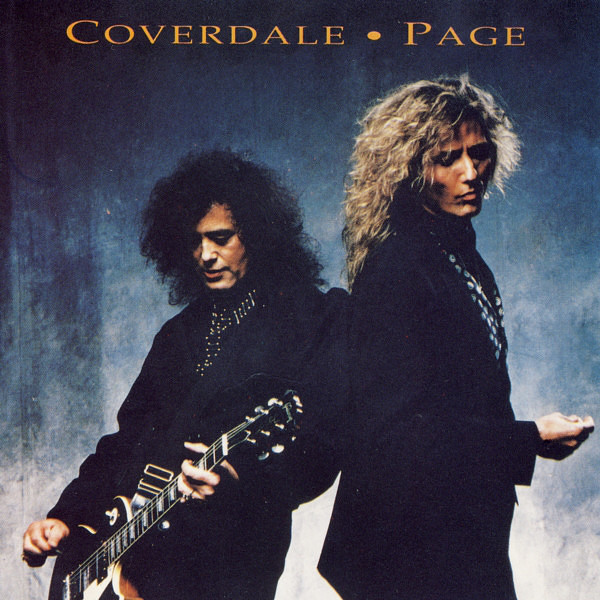 A kritika nem fogadta egyöntetű lelkesedéssel a Coverdale-Page produkciót, és az ítészek leggyakrabban a szokásos közhelyet sütögették el vele kapcsolatban: Led Zeppelin-pótlék egy imitátor-énekessel, akinek nem csak a hangja, de még a haja is Plantére hasonlít. Coverdale valóban jogosan vádolható azzal, hogy többször is Plantesre vette a figurát karrierje során, azonban a nyilvánvaló hasonlóságok ellenére ugyanannyira karizmatikus frontemberről van szó, mint a Led Zeppelin süvöltője, ráadásul mindkettőjük hangja azonnal felismerhető, nehéz lenne összekeverni az egyiket a másikkal.
Egyes bennfentesek szerint Plant féltékenységének fő oka az volt, hogy rettegett attól, hogy a sajtó a Coverdale-Page turné előrehaladtával arról kezd majd cikkezni, hogy a Whitesnake vezére sokkal meggyőzőbben adja elő élőben a Led Zep dalait, mint Plant. Coverdale ekkoriban még jócskán ereje teljében volt énekesként, Plant viszont már nem − bár kiválóan teljesített −, ráadásul Coverdale mindig is nagyobb hangterjedelemmel bírt nála, a mélyek, a magasak és a középtartományba tartozó hangok egyformán könnyedén törtek elő belőle. Magyarán Plant puszta hiúságból torpedózta meg a projektet.
Mit hozott a jövő az érintetteknek? Jimmy Page még magához képest is ellustult, a Planttel közös gyenge 1998-as lemezt leszámítva azóta sem készített újabb stúdióalbumot senkivel. Robert Plant a Page-es munka miatt elvesztette a Fate Of Nations-höz összeverbuvált zenészgárdáját, amely eddigi szólókarrierje legütősebbje volt, főleg a Cutting Crew-ból átigazolt Kevin Scott MacMichael gitárosnak és társszerzőnek köszönhetően. Továbbra is rendszeresen turnézik és új, kifejezetten kísérletezős jellegű lemezeket is készít, amelyek mindegyikén akadnak remek dalok, de egyik sem elejétől végéig fantasztikus, ellentétben az előbb említett anyaggal. David Coverdale újjáalakította a Whitesnake-et, és bár blues és aréna rock vonalon egyaránt akadnak felvillanásaik, amelyek a régi szép időket idézik, fokozatosan egyre haknisabbá vált az alakulat. Vajon mi lett volna, ha Page kitart Coverdale, Plant pedig MacMichael mellett? Olyan kérdések ezek, amelyekre sosem kapunk választ.