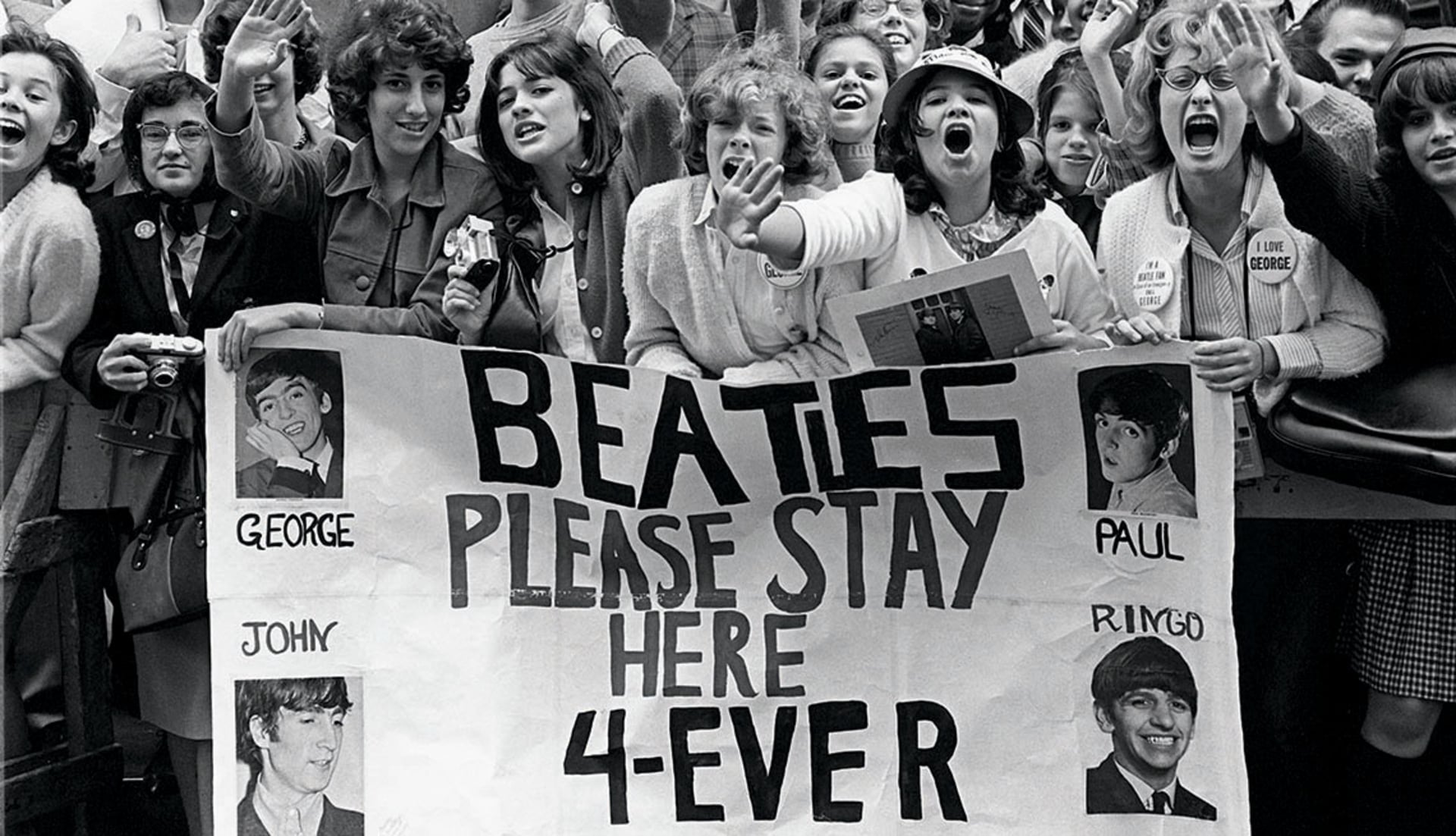 A címet akár így is folytathatnánk: … úgyhogy megírták őket helyettük mások. Manapság legalább akkora divat az utánzás a rockzenében, mint a filmiparban a remake-ek futószalagon való gyártása. Egy Greta Van Fleet nevű zenekar például épp azzal ejti ámulatba világszerte a közönséget, hogy úgy szól, mint a Led Zeppelin… csak épp Led Zeppelin szintű dalok nélkül. És ezzel el is érkeztünk a fő problémához: az utánzás kizárólag akkor izgalmas, ha ugyanolyan minőségű produkciót eredményez, mint az ihletődés forrása, és nem szemérmetlen nyúláson alapul, hanem az "ugyanúgy, de valami mást" technikáján. Jelen összeállításunkban olyan dalokat mutatunk be, amelyeket a Beatles életművének legértékesebb darabjai közé sorolhatnánk, ha a Nagy Négyes írta volna őket.
The Knickerbockers – Lies (1965)
Amint megjelent az első Beatles-album és megindult a Brit Zenei Invázió, az USA gyorsan ellentámadásba lendült, és sorra termelte ki a hosszabb-rövidebb életű Gombafejű-pótlék csapatokat, akik olykor egészen zseniális dalokkal álltak elő. A Beau (gitár és ének) és John Charles (basszusgitár és ének) vezette, New Jerseyből származó Knickerbockers (Buggyos Térdnadrágok) több olyan számot is írt, ami könnyedén felférhetne egy Beatles Best Of-ra: a legnagyobb sikert ezek közül a lehengerlően húzós Lies-zal aratták, ez a 20. helyig jutott az amerikai slágerlistán. Ha valaki annak idején azt hazudja nekem, hogy a Hazugságok című Knickerbockers-tétel valójában egy nemrég előkerült, korábban kiadatlan Beatles-felvétel, simán elhittem volna.
The Monkees – Love Is Only Sleeping (1967)
Bob Rafelson filmrendező (A postás mindig kétszer csenget) a Nagy-Britanniában tomboló Beatles-mánia hatására hozott tető alá egy képzeletbeli beat zenekarról, a Monkees-ról szóló amerikai tévésorozatot, amely hamarosan olyan népszerűségre tett szert, hogy a fiktív csapatot valóságossá kellett varázsolni. Ennek csupán egy akadálya volt: az egyébként jó hangú tagok inkább a színészkedéshez, mint a zenéléshez értettek, ezért a legkorábbi felvételeiken még nem ők játszottak a hangszereken, hanem a kor legmenőbb stúdiózenészeiből álló Wrecking Crew. A média mindent elkövetett, hogy a Monkees legyen az amerikai Beatles, még Jack Nicholson is rendezett a főszereplésükkel egy Head című pszichedelikus filmet, de a szép sikerek ellenére sosem lettek annyira világmegváltóak, mint a brit nagyágyúk. Számos feledhető rágógumi ízű sláger mellett remek saját Beatles-dalokkal is előrukkoltak, az utóbbiak egyike a hibátlan Love Is Only Sleeping.
Grapefruit – Elevator (1968)
1967-ben a Beatles létrehozta az Apple Records-ot, és elkezdte az ígéretesnek vélt előadók verbuválását. A Grapefruit nevű csapat igazi kiadói termék, ugyanis az Apple vezetősége rakta össze különféle jelentkezőkből – a sikeres pályázók egyike nem más volt, mint Alexander Young basszusgitáros-énekes, az AC/DC Malcolm és Angus Youngjának bátyja. A zenekarnevet maga John Lennon választotta nekik, Yoko Ono azonos című könyvéről nevezte el őket Grapefruitnak. A banda nem állt fenn sokáig, viszont jó pár emlékezetes számot hagytak maguk után, többek közt az alábbi Beatles-szintű Beatles-kópia dalt.
The Pretty Things – Trust (1968)
Értő ítészek sokasága – például David Bowie − szerint a 60-as évek végének legnagyobb hatású pszichedelikus albumai a Beatles Sgt. Pepper's Lonely Hearts Club Band-je, a Pink Floyd The Piper At The Gates Of Dawn-ja és a Pretty Things S. F. Sorrow-ja. Annak idején a londoni balhés fiúk (akiket verekedéseik miatt több klubból és szállodából kitiltottak fénykorukban) mindenkit alaposan megleptek azzal, hogy a zsigeri ősrockról és bluesról képesek voltak irigylésre méltó lazasággal elborult pszichedeliára váltani. Az S. F. Sorrow egyike a rocktörténet tökéletes albumainak, minden perce aranyat ér, a lemez Trust című dala pedig annak beismerése, hogy a Beatlestől kapott inspiráció nélkül még ők sem mentek volna sokra.
Badfinger – Day After Day (1971)
A walesi Badfinger (akik nevüket a With A Little Help From My Friends szövegéből vették) volt a Grapefruit mellett a másik Beatles-követő csapat, amelyet leszerződtetett a Nagy Négyes által alapított Apple Records. A nyilvánvaló hatásaiból végül saját arculatot építő zenekar több világslágerrel is előrukkolt, többek közt a Without You című bombasztikus balladával, amit a banda után Harry Nilsson (legendás énekes, John Lennon ivócimborája) és Mariah Carey egyaránt a listák élére repített. 1971-es Day After Day című számuknak George Harrison volt a producere, maga a nóta viszont olyan, mintha Paul McCartney egyik fő műve lenne. 1986-ban a progresszív power metál istenség Savatage feldolgozta Fight For The Rock című albumán.
Electric Light Orchestra – Mister Kingdom (1974)
Jeff Lynne, az Electric Light Orchestra főnöke nem csupán George Harrison egyik legjobb barátja és a Traveling Wilburys oszlopos tagja és producere volt, hanem a Beatles zenei örökségének talán legsikeresebb ápolója is végig a 70-es években. Az Across The Universe hatását mutató zseniális Mister Kingdom az ELO El Dorado című 1974-es anyagán szerepel, amelyet a Classic Rock és a Rolling Stone magazin is beválasztott minden idők 50 legjobb progresszív rocklemeze közé.
The Key – Pretty Little Star (1978)
A Key egy német multiinstrumentalista és énekes, Volker Langefeld és egy brit dobos, Alan Warran egyetlen lemezt megért közös stúdióprojektje volt, amely a maga idejében nem keltett különösebb feltűnést, viszont a gyűjtők körében afféle kultikus klasszikussá nőtte ki magát az eltelt évek során. A lemez számos kitűnő, Beatles-mániáról árulkodó dalt vonultat fel, köztük a Pretty Little Star-t, ami úgy John Lennon egyik legjobb szerzeménye, hogy közben nem az…
Mr. Big – Stay Together (1996)
A dallamos hard rock egyik élcsapata, a Japánban szó szerint bálványozott Mr. Big tagsága nem csupán a Free és Paul Rodgers iránt rajong különösen (a nevük egy Free-dalból való), hanem a Nagy Négyesért is (Pat Torpey dobos többször énekelt a koncertjeiken Beatles-dalokat a szólóblokkjában). Ők nem vetemedtek egyértelmű utánzásra, finoman és a saját stílusukkal elkeverve prezentálták a Beatles-hatást 1996-os Stay Together című dalukban, amelynek klipjében a hangszerek és az öltözékek is a 60-as évek beat korszakát idézik.
Aerosmith – The Farm (1997)
Noha a Toxikus Ikrek bandáját szokás úgy emlegetni, mint a 70-es években érkezett amerikai Rolling Stonest, Steven Tyler kezdettől fogva hatalmas Beatles-rajongónak számít, és a Nagy Négyes hatását a 80-as évek végétől kezdve egyre gyakrabban emelte be csapata zenéjébe. A kísérletezés legragyogóbb ékköve kétségtelenül az 1997-es Nine Lives-on (e sorok írójának kedvenc Aerosmith-albumán) található vadállatias, mámorító és dekadens The Farm, amely a banda saját I Am The Walrus-a. Természetesen ezúttal nem valamiféle békés tanyáról és a hozzá tartozó legelőről fantáziál majd a hallgató, hanem funny farm-ról, azaz diliházról.
Cheap Trick – Miss Tomorrow (2009)
Az amerikai bulizós aréna rock királyának számító Cheap Trick akkora Beatles-fanatikusokból áll, hogy egyik élő albumuk nem más, mint Lennonék Sgt. Pepper's Lonely Hearts Club Band-jének koncertváltozata, 2009-es The Latest című anyaguk pedig végig olyan benyomást kelt (beleértve egy Slade-feldolgozást is), mintha John, Paul, George és Ringo hozta volna létre. A 2000-es évek eddigi legjobb "ál-Beatles-albumának" egyik kiemelkedő tétele a zúzós gitárral megtámogatott pszichedelikus Miss Tomorrow.
A dalok összeválogatásában közreműködött: Szűcs "Mellotron Man" Róbert