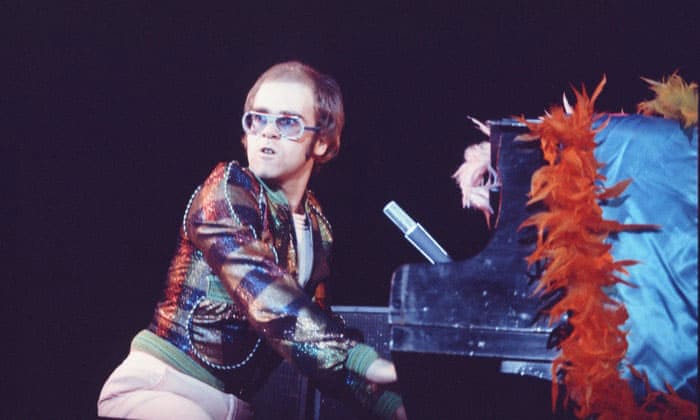 A Rocketman című, Elton John életét feldolgozó zenés film szépen hasít a mozikban. Számos blogger és vlogger mondta el - döntő többségében pozitív - véleményét róla, többek közt mi is. Ezzel együtt várható volt az is, hogy a főként a 70-es években született klasszikus Elton-dalok újra reflektorfénybe kerülnek. 
Talán nem mindenkinek egyértelmű ma már, de Elton John a rock- és popzene határmezsgyéjén mozogva számos más előadóra gyakorolt nagy hatást. Összeszedtük a TOP 5 Elton John "valószínűtlen" feldolgozást, amely bizonyítja ezt a tézist. 
5. Puddle Of Mudd: Rocket Man
A Nirvana klónként azonosított neo-grunge zenekar 1991-ben alakult ugyan, de 2001-ig nem sok vizet zavartak. Ekkor azonban a Come Clean című lemezükkel berobbantak, és egy tiszavirág életű karrier erejéig az "A" listás bandák táborát bővítették. 2011-ben jelent meg napjainkig utolsó sorlemezük, amely egyfajta tiszteletadásként csak feldolgozásokat tartalmaz olyan előadóktól, akik hatást gyakoroltak rájuk fiatal korukban. Az album olyan egyértelmű választásokat tartalmaz, mint az AC/DC, a Led Zeppelin, a Free és a Rolling Stones számai, ám Elton John Rocket Man-jének átértelmezése nem kis meglepetést okozhatott a hallgatóságnak. Az alapvetően zongoraközpontú dal ezúttal teljes egészében gitároros hangszerelést kapott, és meglepően jól sikerült. 
4. Nickelback feat. Kid Rock: Saturday Night's Alright For Fighting (2003)
A kanadai favágók kedvenc zenekara és a detroiti rap-rocker egyesítette erőit, és egy meglehetősen dögös rock and roll dalból egy még dögösebb modern, lehangolt gitárokkal előadott feldolgozást prezentált Elton John életművéből. 
3. Willie Nelson: Border Song (2018)
A két lábon járó country legenda egy személyes hangulatú dalból csinált egy még személyesebbet, a dal feldolgozásához itt is a nagyon amerikai hangszerelés teszi hozzá a legtöbb pluszt. A dal egyébként egy 2018-as Elton John Tribute lemezen jelent meg, amin többek közt Kate Bush és a Beach Boys is tiszteletüket tették. 
2. Lady Gaga: Your Song (2018)
Lady Gaga és Elton John előadásmódja és extrémnek ható öltözékei közt egyértelmű a párhuzam, kár is lenne tagadni, hogy ki hatott kire. Gaga nem is próbálta titkolni az inspiráció forrását, inkább a 2018-ban megjelent Your Song feldolgozással (és jó pár Eltonnal közös élő fellépéssel) fejezte ki háláját. 
1. Dave Grohl: Tiny Dancer (2006)
A Foo Fighters frontembere a Tiny Dancer egy szál gitáros verziójával fejezte ki tiszteletét Elton John és az Almost Famous (a magyar mozik Majdnem híres címmel vetítették) című film alkotói felé egy 2006-os tévéshowban.