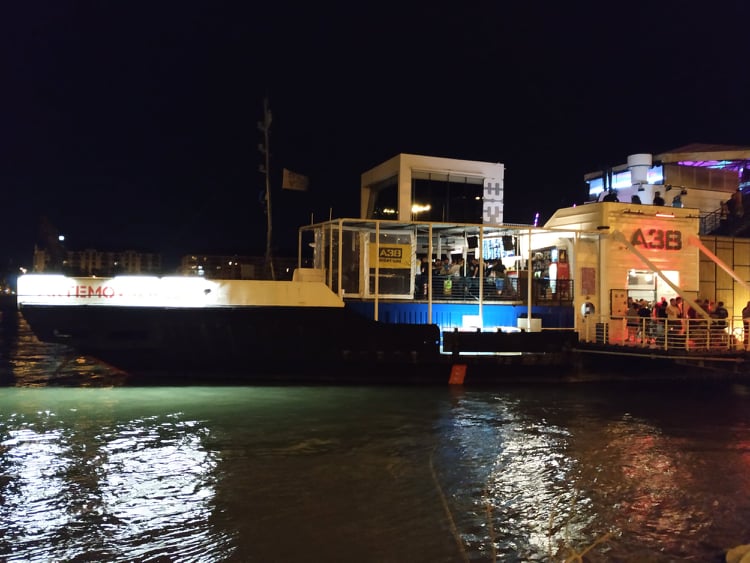 Néhány (tíz?) évvel ezelőtt jómagam is azzal a véleménnyel kezdtem azonosulni, hogy a rockzene haldoklik. A régi nagy kedvencek persze megvoltak, de nagyon kevés figyelemfelkeltő új produkciót hallottam. Aztán jött a Black Stone Cherry, és visszatért a hitem.
Az OTRNR blogon megjelent első írásomban, a saját sorsfordító korongjaimról szóló cikkemben pontosan ezért mondtam róluk, hogy "számomra pár évvel ezelőtt ők lettek a rockzene megmentői". 
A dögös rock and rollt az érzelemdús blues/gospel alapú "amerikai népzenével" keverő csapat a jelek szerint nem csak nekem jelenti a 21. századi Lynyrd Skynyrd-et, hanem van pár száz (talán pár ezer?), ember az országban, akik ugyanígy éreznek. És 2015, az első hazai BSC koncert óta évről évre meg tudunk tölteni egy közepes budapesti koncerthelyszínt. 
Hozzáteszem, a magam részéről sok külföldi zenekar koncertjére vágyom, és ezek közül számos előadót sikerült is már kipipálni a bakancslistámon, de nagyon kicsi azoknak a száma, akiket többször is megnézek - A Fekete Kő Cseresznye viszont épp ez a kategória. A banda úgy vált a kortárs rockzene meghatározó elemévé, hogy abszolút emberközeliek tudtak maradni: a kapunyitás előtt nem sokkal értünk oda, a BSC nightlinere pedig már ott állt. Amikor a busz mellett próbáltam elslisszolni a bejárathoz, az ott tevékenykedő BSC "egyenruhás" road kedvesen megkérdezte, hogy "how are you?". Nem volt semmi "mit keresel itt? menjél innen!" feeling. Pár perccel később pedig a hajó éttermében vacsorázva felfigyeltünk rá, hogy két asztallal arrébb a zenekar estebédel. Konkrétan Ben Wells ugyanolyan Kentucky Fried Chickent evett, mint a feleségem. Nem vagyok egy tini rajongó már, de biztos vagyok benne, hogy ha odamentem volna autogramot vagy fényképet kérni, akkor a srácok boldogan álltak volna rendelkezésemre.
A tegnap esti "hangversenyen" külön örömömre szolgált a tény, hogy a számomra jelenleg első számú hazai kedvenc, a Grungery Records által támogatott stoner banda, a Slowmesh kapta meg a vendégzenekar státuszát: mivel Debrecenben nem sokszor (konkrétan egyszer, a tavalyi CAMPUS Fesztiválon, erről ITT írtunk) jártak még ők sem, ezért nekem már az előzenekar is a vágyott kuriózum kategóriába esett.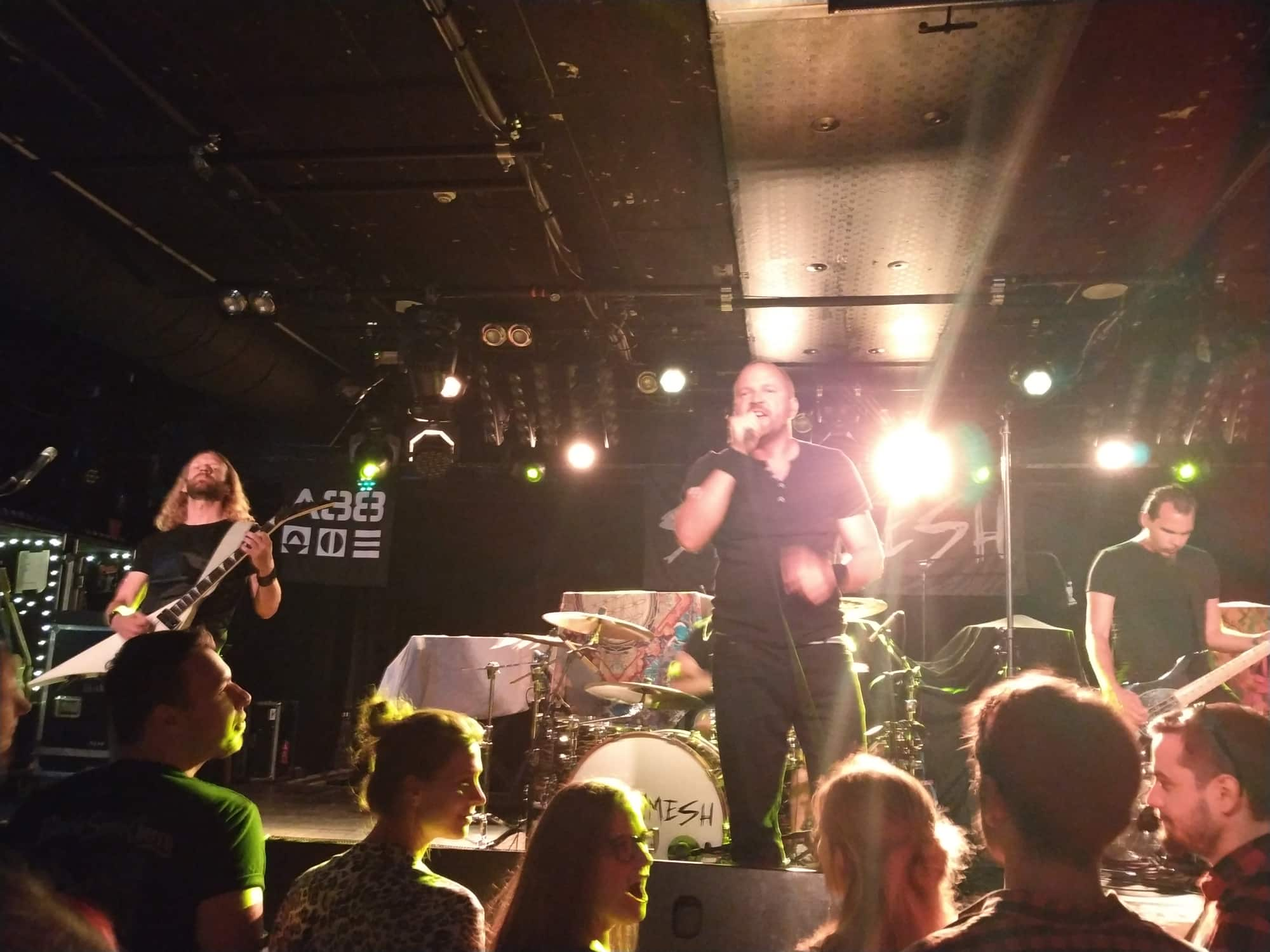 A Flying V hazai nagykövetei egy szűk 45 percben ledarálták első lemezüket, a koncertműsorukból viszont most értelemszerűen kimaradt a Black Stone Cherry feldolgozás. Cserébe viszont egy hibátlan műsort hallhattunk tőlük, amelyhez szemmel láthatóan sok pluszt adott, hogy a nagy kedvenceik előtt melegíthették be az A38 világot jelentő deszkáit. 
Ezt követte egy rövid szünet, majd a meghirdetett programnak megfelelően, hajszálpontosan 22:15-kor berobbant a hajó színpadára a edmontoni rockmaffia.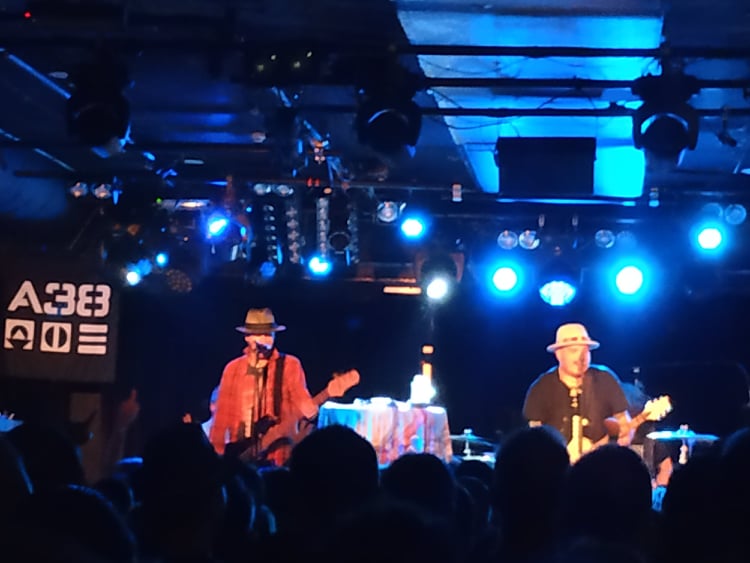 A koncert első 4-5 száma megegyezett a 2014-es Live In Birmingham koncertlemez anyagával (kivéve a nyitódalt, a Burnin'-t) Ennek egyrészt nagyon örültem, hiszen ezt az albumot annyiszor hallgattam végig, hogy már kívülről fújom minden hangját. Másrészről viszont kicsit megijedtem, hogy mi lesz a Family Tree dalaival, hiszen ez elvileg egy lemezbemutató koncertkörút az új lemez kapcsán. Óriási megnyugvás volt számomra, hogy minden előkerült végül, aminek elő kellett: Megvoltak a FT slágerek, de a Cheaper To  Drink Alone erejéig a Kentucky lemez is felelevenítésre került, sőt, a kissé mostohán kezelt fél-lemez, a 6 számos, blues feldolgozásokkal operáló Black To Blues is. Itt kell megjegyeznem, hogy amit korábban írtam a zenekarról, miszerint "Chris Robertson, Ben Wells, Jon Lawhon, és John Fred Young a családi házban a southern zenei hagyományokat az anyatejjel szívták magukba", az ma is érvényes. Ez akkor is látszik, amikor a saját dalukból csinálnak egy laza vicces reggae-t, akkor is amikor átmennek NECC partyba egy kicsit, meg akkor is, amikor Chris Robertson leteszi a gitárt, hátramegy a dobokhoz, John Fred Young pedig kijön a frontra egy szájharmonikával, és olyan laza blues jammelést nyomnak, hogy az a 60-as, 70-es évek legszebb időszakát idézi, mindennféle görcstől mentesen.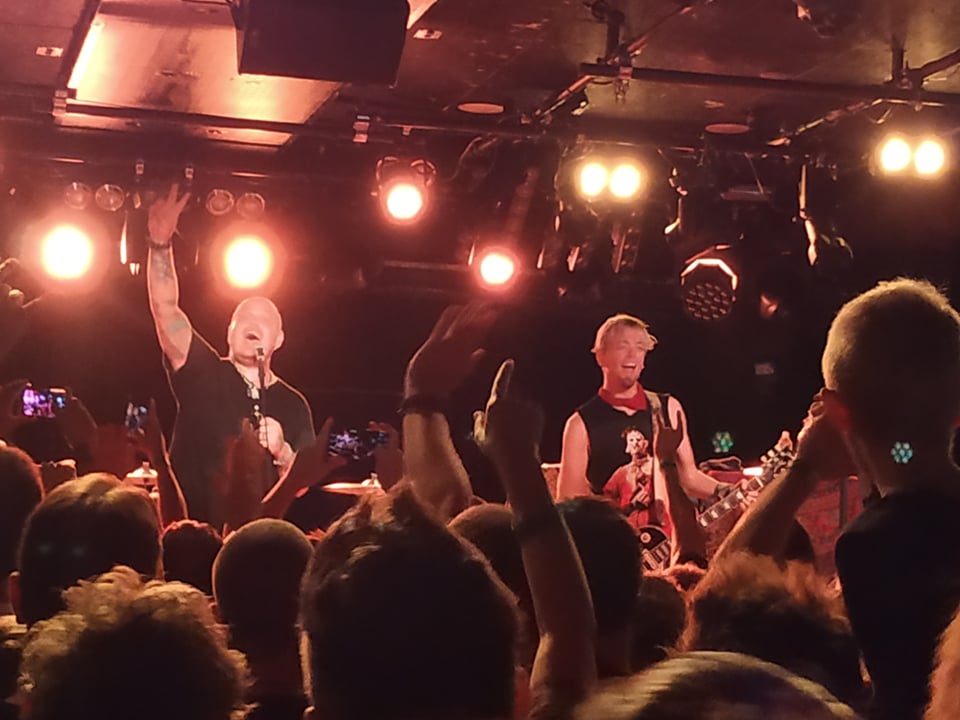 Így ez a koncert minden olyan elemet és kötelező zenekari slágert tartalmazott, amit az ember elvárt. A ráadást a közönség kicsit elfelejtette (talán nem a visszatapsoláskor kellene bekapcsolni a levonuló zenét, mivel mindenki komolyan vette, hogy vége a bulinak), így mire a zenekar visszajött, hogy búcsúzóul eljátssza az egy szál gitáros Peace Is Free-t, már a terem fele üres volt. Sebaj, ez így intimebb és még gyönyörűbb volt...
Köszi Slowmesh, köszi Black Stone Cherry, köszi A38, én abszolút feltöltődtem rock and roll-lal, remélem, jövőre is találkozunk! 
(A képek messziről, telefonnal készültek, így nem a legjobb minőség, sorry.)