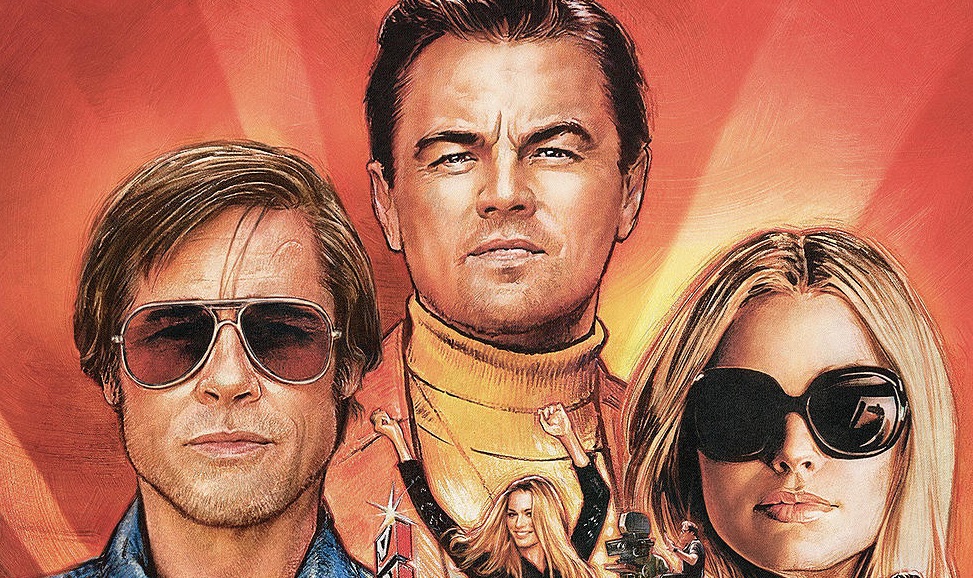 Az Egyesült Államokban a héten került a mozikba Quentin Tarantino legújabb filmje, a Volt egyszer egy Hollywood (Once Upon a Time in ... Hollywood). A bő két és fél órás alkotásban szép számmal szerepelnek a 60-as évek második felének legmenőbb slágerei is.

A filmmel egy időben a soundtrack kiadvány is elkészült, összesen 31 dal került rá, és a Volt egyszer egy Hollywood legszaftosabb jeleneteiből is hallhatunk részleteket, ahogy tehettük azt például a Ponyvaregény soundtrack esetében is.
A listán szép számmal kaptak helyet igazi old time rock muzsikák. Bob Seger első igazi slágere, a Ramblin' Gamblin' Man mellett Simon & Garfunkel Mrs. Robinsonja, a Deep Purple Hush című ikonikus száma, valamint Neil Diamond Kentucky Woman-je is felcsendül majd a moziban. Az igazi 60-as évek végi hangulathoz a Mitch Ryder & The Detroit Wheels, a Paul Revere & The Raiders, Dee Clark és a The Village Callers is hozzájárulnak zenéjükkel. (lista alább!)
A film egyenesen 1969-be, Los Angelesbe repíti vissza a nézőt, ahol egy western tévésorozatából kikerült, munkanélküli színész (Leonardo DiCaprio) és jó barátja, kaszkadőre (Brad Pitt) együtt próbálnak boldogulni Hollywood kegyetlen világában.
Tarantino kilencedik filmjének világpremierje 2019. május 21-én volt a 72. cannes-i fesztiválon, az Amerikai Egyesült Államokban 2019. július 26-án mutatják be, míg Magyarországon három héttel később, augusztus 15-én kerül mozikba a szinkronizált változat.
A film teljes soundtrackjét itt tekinthetitek meg:
"Treat Her Right" – Roy Head & the Traits
"Ramblin' Gamblin' Man" – The Bob Seger System
"Hush" – Deep Purple
Mug Root Beer Advertisement
"Hector" – The Village Callers
"Son of a Lovin' Man" – Buchanan Brothers
"Paxton Quigley's Had the Course" – Chad & Jeremy
Tanya Tanning Butter Advertisement
"Good Thing" – Paul Revere & the Raiders
"Hungry" – Paul Revere & the Raiders
"Choo Choo Train" – The Box Tops
"Jenny Take a Ride" – Mitch Ryder and the Detroit Wheels
"Kentucky Woman" – Deep Purple
"The Circle Game" – Buffy Sainte-Marie
Boss Radio feat. The Real Don Steele:
"Mrs. Robinson" – Simon & Garfunkel
Numero Uno Advertisement
"Bring a Little Lovin'" – Los Bravos
Suddenly / Heaven Sent Advertisement
Vagabond High School Reunion
KHJ Los Angeles Weather Report
The Illustrated Man Advertisement / Ready For Action
"Hey Little Girl" – Dee Clark
Summer Blonde Advertisement
"Brother Love's Traveling Salvation Show" – Neil Diamond
"Don't Chase Me Around" – Robert Corff
"Mr. Sun, Mr. Moon" – Paul Revere & the Raiders (feat. Mark Lindsay)
"California Dreamin'" – Jose Feliciano
"Dinamite Jim" (English Version) – I Cantori Moderni di Alessandroni
"You Keep Me Hangin' On" (Quentin Tarantino Edit) – Vanilla Fudge
"Miss Lily Langtry" – Maurice Jarre
KHJ Batman Promotion