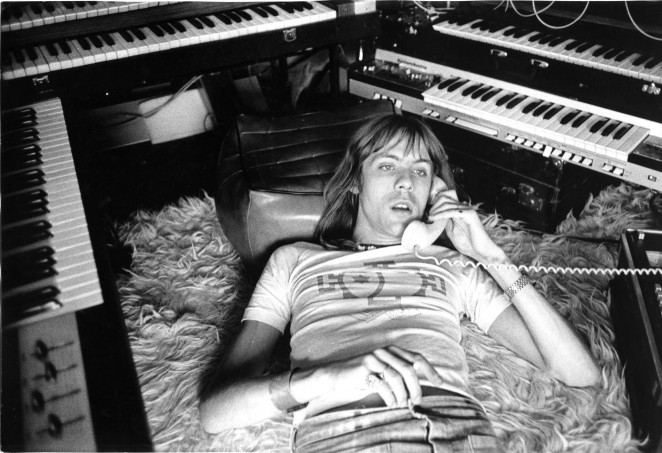 Klaus Schulze a német zenei élet legendás alakja, egy tipikus magának való zseni. A progresszív és space rock színtéren kezdte karrierjét, ő dobolt a Tangerine Dream 1969-es és az Ash Ra Tempel 1971-es bemutatkozó albumán, majd a dobszerelését egy halom szintetizátorra cserélte. Az elmúlt évtizedek során az ezoterikus érdeklődésűek körében világszerte népszerűvé váló Tangerine Dream mellett az elektronikus muzsika pionírjává lett, hangzásait ezrek utánozzák (vagy egyenesen samplingelik) a mai napig. Furcsa módon egyik legsikeresebb albumának egy pornófilm soundtrack-je számít, ennek a szokatlan hátterű lemeznek a történetével ismertetünk meg most titeket.
Az egész azzal kezdődött, hogy Schulze a 70-es évek második felében összebarátkozott egy Manfred Menz nevű filmproducerrel, aki több munkára is felkérte. Schulze ezek után tisztességes gázsiért gyártotta Menznek sorozatban a filmzenéket, amelyek közül az egyik legismertebb az 1978-as Barracudáé. Az olcsó trash horror alkotói a Steven Spielberg 1975-ös A cápája keltette hullámokat akarták meglovagolni gyilkos halas filmjükkel (hasonló indíttatásból született a nálunk is közkedvelt 1978-as Piranha vagy a nálunk szinte teljesen ismeretlen 1981-es The Last Shark is, amely szégyentelen utánzata a spielbergi alapműnek). Menz 1977-ben producerkedett az olasz származású, diplomatajelöltből lett pornó- és életművész rendező, Lasse Braun számára egy Love Inferno című film kapcsán, majd letámadta Schulzét azzal a javaslattal, hogy ugyan írja már ő a következő Braun-pornó zenéjét.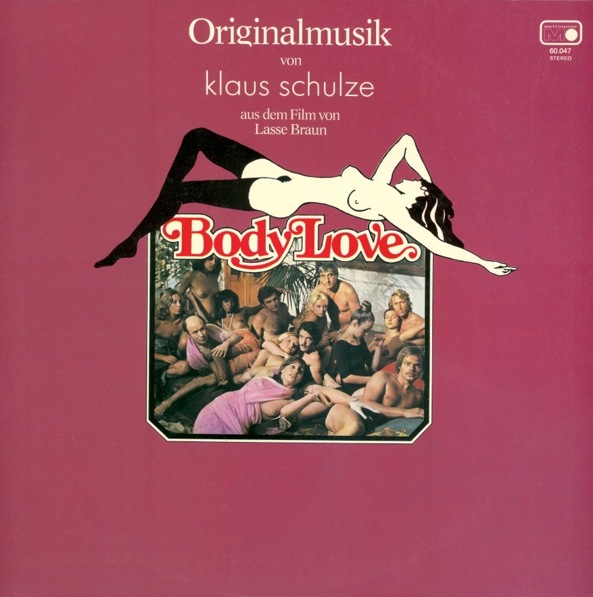 "Pornózenét írjak??? Még mit nem! Egyből visszautasítottam Menz felkérését. Nem sokkal később viszont megtudtam, hogy a film már elkészült, és a forgatás alatt végig két korábbi albumom, az 1975-ös Timewind és az 1976-os Moondawn szólt, ezekre dugtak a szereplők. Aztán arról is értesültem, hogy igen drága produkcióról van szó, pláne pornó szinten: 1 millió márka volt a költségvetés. Eleinte slágeres popot akartak a film alá tenni, de nem igazán működött a dolog, és végül Braun kijelentette: "Kérjük meg inkább Klaus Schulzét, hogy komponáljon nekünk filmzenét, ami olyan, mint a Moondawn." Ezek a hírek felkeltették a kíváncsiságomat, úgyhogy szóltam Menznek, hogy megnézném a filmet, és ha tetszik, vállalom a zeneszerzést" – idézte fel emlékeit később Schulze.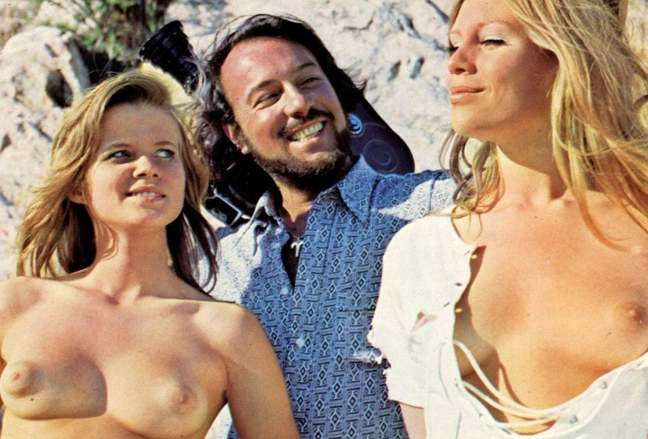 "A filmet 1976 augusztusában forgattuk az Amszterdamhoz közeli Groeneveld kastélyban, amely az állam tulajdona, ezért sokan találgatták a Body Love bemutatója után, vajon miképp kaptunk engedélyt az ottani munkálatokra. Bármilyen hihetetlenül is hangzik, de a kastély üzemeltetésével megbízott arisztokrata hölgy lelkes rajongója volt a filmjeimnek, és azonnal igent mondott, amikor érdeklődtem nála. Ráadásul elsőrangú operatőrre találtunk Peter Sinclair személyében, aki Peter Focus álnéven fényképezte a filmet. Később igen sokra vitte, ugyanis keresett videoklip- és koncertoperatőr lett. Ő fényképezte az AC/DC Doningtonban rögzített koncertfilmjét, Nick Cave és Kylie Minogue Where The Wild Roses Grow című klipjét, a Culture Club Karma Chameleon-ját, Madonna Like A Virgin-jét és Material Girl-jét, valamint dolgozott Peter Gabriellel és az INXS-szel is" – mesélte élete utolsó interjújában a 2015-ben 79 évesen elhunyt és a fenti képen két szőkeség társaságában látható Braun.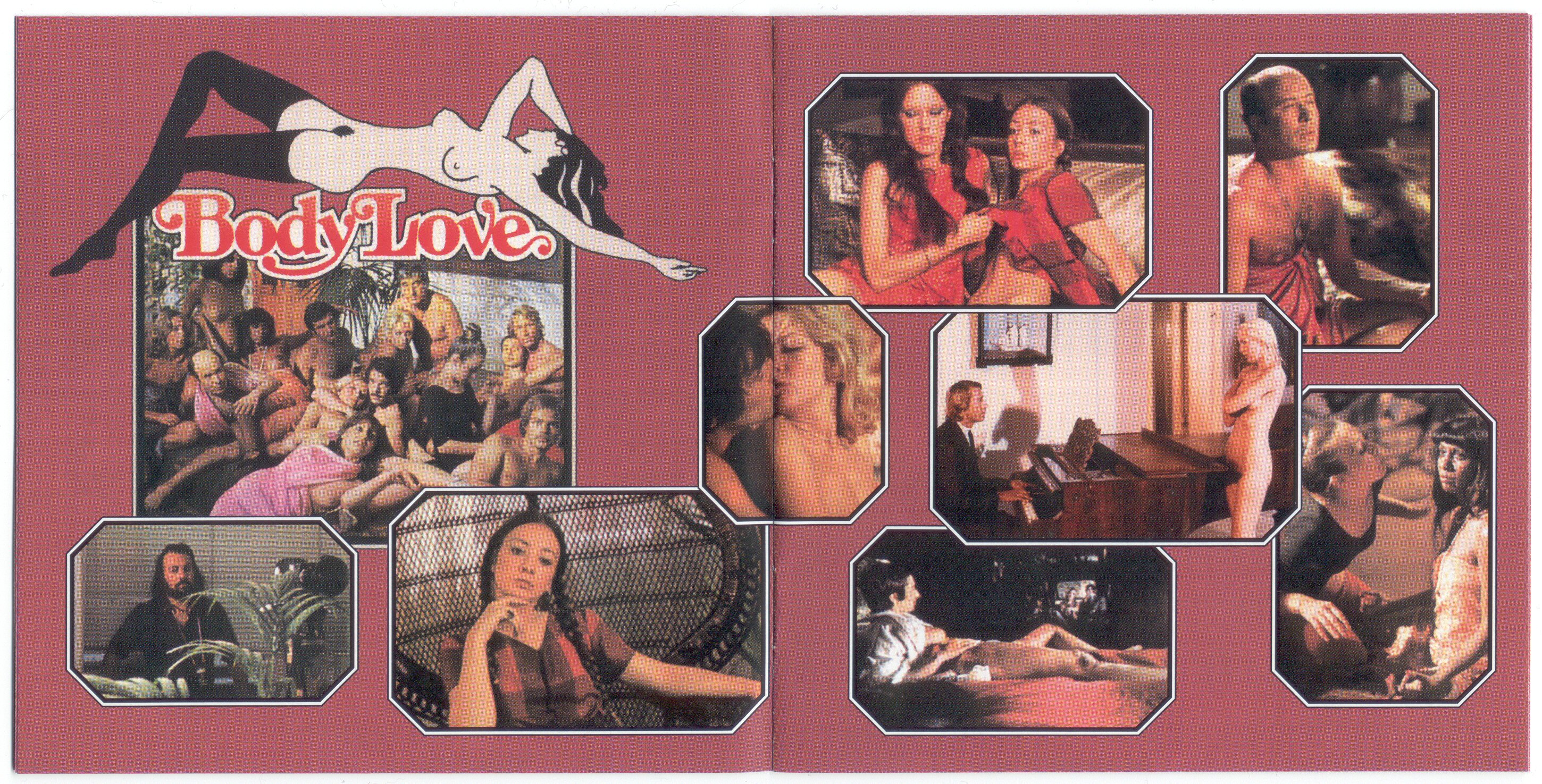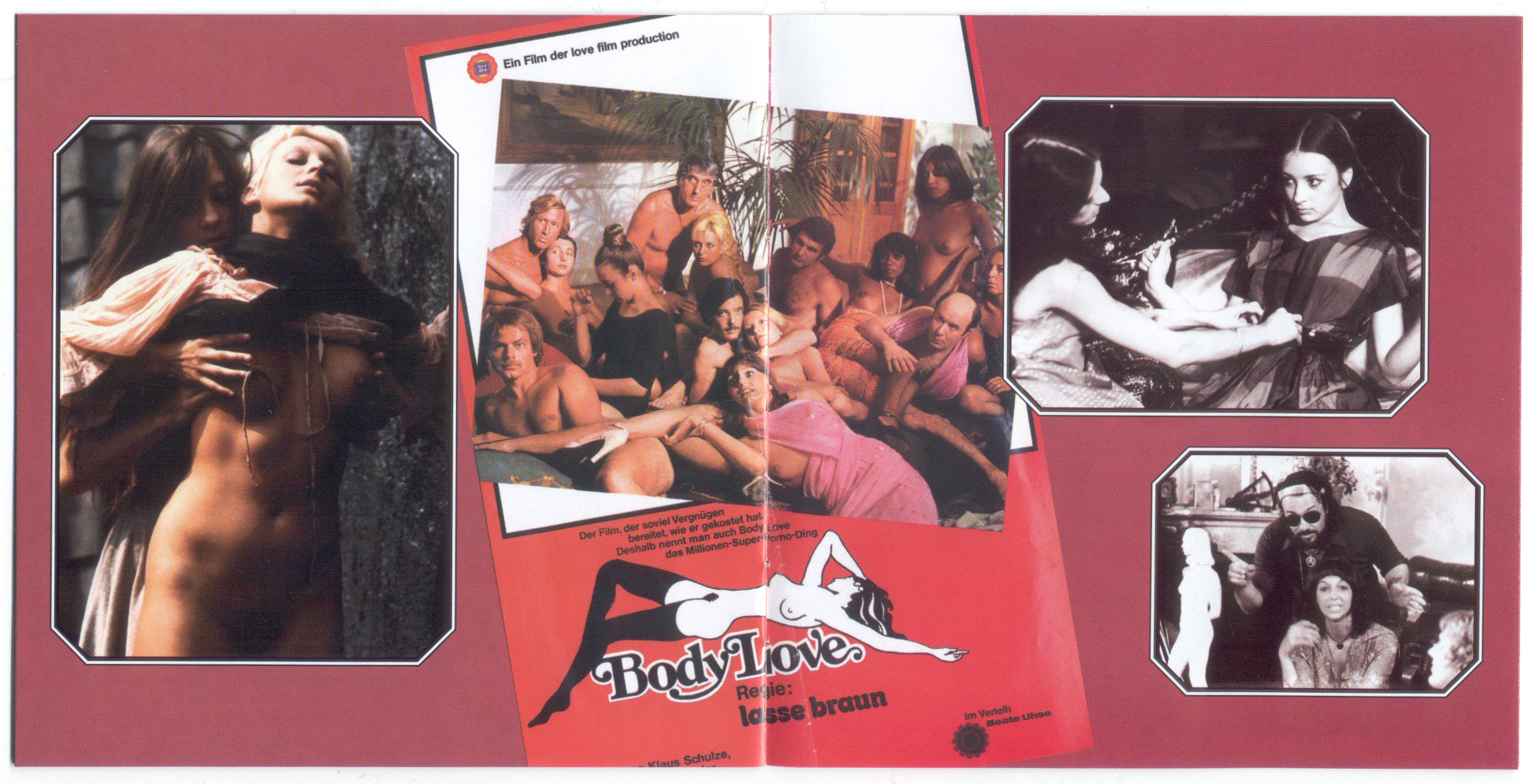 Menz összehozta Schulze és Braun találkozóját a saját villájában, ahová a billentyűs Blanche nevű francia kedvesével érkezett, akinek a neve a soundtrack-en is feltűnik az egyik tétel címeként. "Legnagyobb meglepetésemre tetszett a film, kifejezetten esztétikusnak mondható. Nem akadt benne sok dialógus, egy nagy orgia volt az egész, így könnyedén komponálhattam hozzá majdnem másfél órányi, 10-20-30 perc körüli tételekből álló zenét, egyszóval pont ideális volt számomra a munka, mivel eleve ilyen hosszúságú számokat írok. Az egyetlen problémát az okozta, hogy némileg önismétlővé kellett válnom, mivel gyakran láttam a keféléseken, hogy a Moondawn ritmusát követik, így kénytelen voltam újrahasznosítani egyes témáimat. Ezúttal is főleg Moog szintetizátorokkal dolgoztam, amelyeket a rockerek is kedvelnek, a Manfred Mann's Earth Band vagy a Yes anyagain is gyakran hallhatóak. Braunt pedig szinte első látásra megkedveltem, egy jó kedélyű, sármos és elegáns ember volt. Később hallottam, hogy a pornóiból származó bevétele csaknem harmadát rendszeresen egy mozgássérülteket segítő holland alapítványnak adta " – mondta az elektronikus zene úttörője.
Schulze máig nem bánta meg, hogy Braun rendelkezésére bocsátotta tehetségét, ami valószínűleg nagyrészt annak köszönhető, hogy karrierje egyik legsikeresebb, legtöbb példányban elkelt albuma lett az 1977-es Body Love, amelynek még a megjelenése évében elkészítette a folytatását Body Love 2 címmel (ez viszont már nem filmzene volt). "Még manapság is sokszor odajönnek hozzám ismeretlenek az utcán vagy fogadásokon, és vagy azt mondják: "Mégis hogy voltál képes idáig süllyedni, Klaus?", vagy azt, hogy "A Body Love az egyetlen pornó, amit végig tudok nézni, mert a zene miatt elviselem a mocskos látványt." Az álszent háborgókon és zenehallgatási szándékukkal mentegetőző perverzeken egyaránt jót szoktam mulatni magamban."