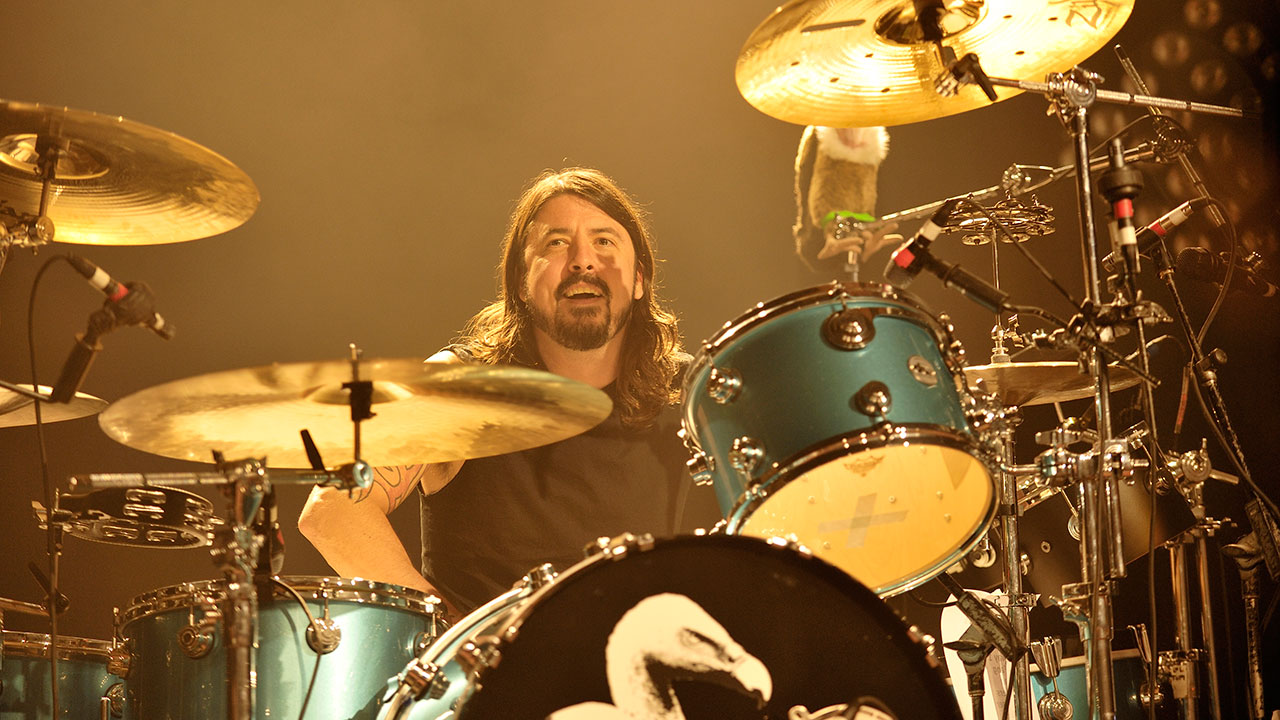 A dobos az ember legjobb barátja, az énekesekkel meg mindig baj van. Na jó, tegyük félre az idétlen zenészvicceket! A dobos egy zenekarban általában mindig az "arctalan háttérember", az énekes pedig mindig a produkció arca, vagy zenei szakzsargonnal élve: frontember. A két tevékenység alapvetően más típusú személyiséget, skilleket igényel. Viszonylag ritka, hogy egy dobos énekesi, frontemberi szerepben próbálja ki magát. A rocktörténelemben mégis akad néhány olyan "ultimate" ember, aki mindkét szerepben helytállt, sőt végül a dob mögül végrévényesen kilépve a mikrofon mögött ragadt.
Iggy Pop
A legendás heronizomzatú énekes - aki legutóbb a Budapest Parkban szántotta fel a színpadot 72 évesen - 1947-ben született a michigani Muskegonban. A tinédzaer éveiben fertőzte meg a zene, és egy detroiti blues zenekarban kezdett el dobosként muzsikálni. 1967-ben alakult a The Stooges, amelyben már frontemberként vett részt a "munkálatokban"... a többi pedig már történelem.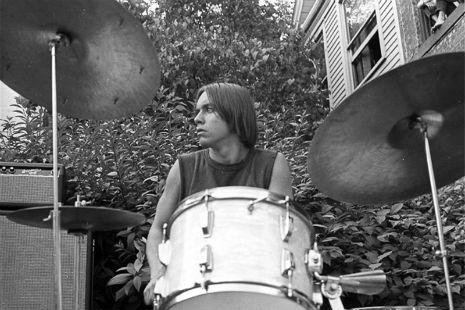 Steven Tyler (Aerosmith)
A "légkalapács" nagyszájú frontembere számos rockzenei sajtóorgánum szerint a világ egyik legkarizmatikusabb frontembere. Zenei érdeklődését a családjából hozta, ahol először a zongorával és a klasszikus zenével ismerkedett meg. Gimnazista korában - a Beatles hatására - kanyarodott a rockzene irányába. A Strangers nevű banda dobosaként kezdte drog- és rock-karrierjét. Eleven srác volt, aki nagyon hasonlított Mick Jagerre, így a zenekar szorgalmazta, hogy énekesként próbálkozzon inkább. A csapat így átalakult, Steven lett a frontember, és találtak a helyére egy átlagos dobost. A Strangers viszonylag sikeres banda lett, olyan előadókkal léptek színpadra, mint az Animals, a Byrds, vagy a Beach Boys. Későbbi zenésztársai, Joe Perry és Tom Hamilton egy 1966-os bostoni koncerten figyeltek fel Steven énekesi kvalitásaira, és ajánlatot is tettek neki akkor. Steven ezt nem fogadta el, 1970-ig különböző kérészéletű formációkban énekelt, végül megunva a komolytalan zenésztársakat, megkerest Perryéket, akik akkor The Jam néven próbáltak betörni a zeneiparba. Az egymásra találás után Aerosmithre keresztelték át magukat, így a nagyvilág is megismerhette Tylert, a frontembert. A dobolási tehetségét egyébként "nem koptatta el", egy 2016-os rajongói felvétel szerint még mindig elég ügyesen püföli a bőröket. 
Nicke Andersson (The Hellacopters, Imperial State Electric, Entombed)
A skandináv rock úttörőjének számító Hellacopters frontembere a biográfiája szerint a mai napig úgy határozza meg magát, hogy "dobos, gitáros és dalszerző". A multiinstrumentalista muzsikus a garázsrocktól a metálig számos stílusban kipróbálta - és folyamatosan kipróbálja - magát, de a svéd rockzene kedvelői közül valószínűleg kevesen vannak, akik dobosként azonostíják, pedig még saját signature dobmodellje is van a TAMA jóvoltából.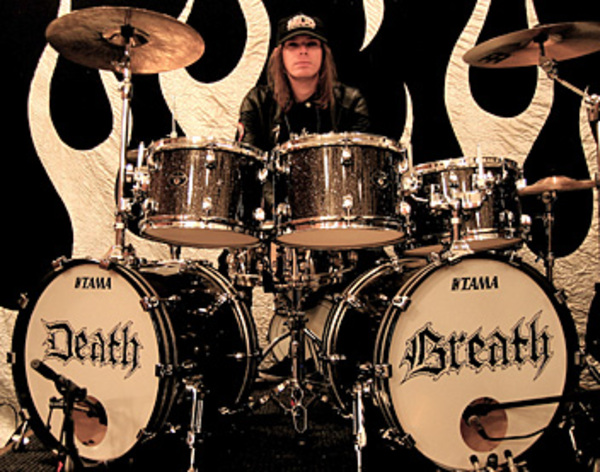 Ringo Starr (The Beatles)
A Beatles egykori dobosa a zenekar 1970-es feloszlása óta aktív szólóban és különböző zenei formációkban. Saját neve alatt kiadott produkcióiban énekes/frontember minőségében valósítja meg önmagát, és a dobok mellett sem a zongora, sem a gitár megszólaltatásától nem jön zavarba. Ennek ellenére az emberek többsége a mai napig kizárólag dobsoként gondol rá.  
David Eugene Edwards (Wowenhand) 
A Wowenhand spirituális-pszichedelikus blues rockjának felbukkanása üdítő jelenség volt a 2000-es évek elején. A néhol már sámánisztikusan ritmikus gitár- és énektémák nem véletlenül voltak olyanok, amilyenek. A banda alapítója, a gitáros-énekes David Eugene Edwards eredetileg dobosként kezdte karrierjét, és saját bevallása szerint a gitárt is ilyen felfogásban, egyfajta ritmushangszerként szólaltatja meg.
Phil Collins (Genesis)
Phil Collins, a legendás brit progresszív rockzenekar, a Genesis dobosa volt, és kényszerből vált énekessé, miután Peter Gabriel helyére a zenésztársai nem találtak nála megfelelőbb hangú utódot. A dobolást egészen néhány évvel ezelőttig párhuzamosan űzte az énekléssel, 1975-ben Genesis-es társa, a gitáros Steve Hackett első szólóalbumán is ütőhangszeresként működött közre. Szólókarrierje során egyik világslágert írta a másik után, és ma is teltházas stadionkoncerteket ad, a dobosi szerepkört azonban fia, Nicholas végleg átvette tőle, mivel egészségügyi okokból Phil többé nem dobolhat.
Dave Grohl (Nirvana, Foo Fighters) és Taylor Hawkins (Foo Fighters)
Kurt Cobaint sokan tartják az utolsó igazi rocksztárnak, a Nirvana dobosának szólózenekarát, a Foo Fighterst pedig az utolsó nagy stadion rock zenekarnak. Cobain öngyilkossága után Dave Grohl sokáig fontolgatta, hogy felhagy a zenéléssel, de végül rájött, hogy ez az egyetlen dolog, amit jól csinál, és amibe kapaszkodhat. Az első Foo Fighters albumon gyakorlatilag egyszemélyes zenekarként funkcionált: ő írta a dalokat, valamint ő gitározott, énekelt és dobolt. A korai években volt ugyan néhány ütős, akit kipróbált, de nem tudott velük jól együtt dolgozni, mert szerinte ő jobban dobolt náluk. A második Foo Fighters lemez idején talált rá Taylor Hawkinsra, aki nem csak az ízlésének megfelelő dobos, de remek énekes is.