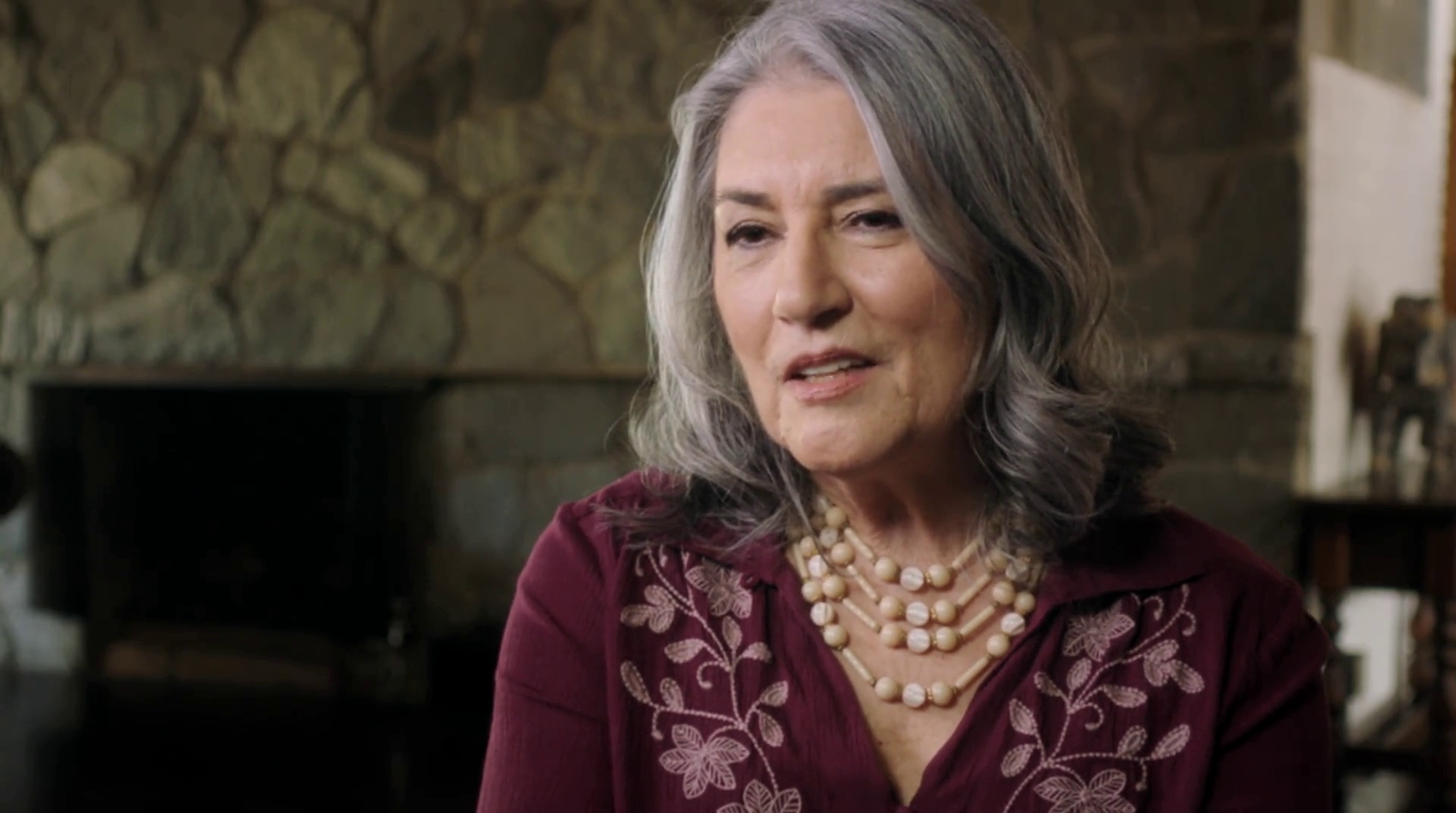 Már csak párat kell aludni, és nálunk is vetíteni kezdik a mozik Quentin Tarantino legújabb filmjét, a Volt egyszer egy… Hollywood-ot, amely a Charles Manson és szektája által elkövetett rémtettek évében, 1969-ben játszódik. A filmben Lena Dunham alakítja Manson egyik hűséges hívét, a félig magyar származású Catherine "Gypsy" Share-t, aki különös életutat járt be, és akár profi énekesnő is válhatott volna belőle.
Catherine Louise Share 1942-ben született Párizsban emigráns magyar hegedűművész apa és német anya gyermekeként. Tombolt a második világháború, szülei pedig a francia ellenállás soraiban küzdöttek, ám 1944-ben, amint szorulni kezdett a nyakuk körül a hurok, mindketten öngyilkosok lettek. Előtte még apja egy befolyásos, az ellenállást segítő francia ügyvéd segítségével elintézte, hogy kislánya kikerüljön az országból.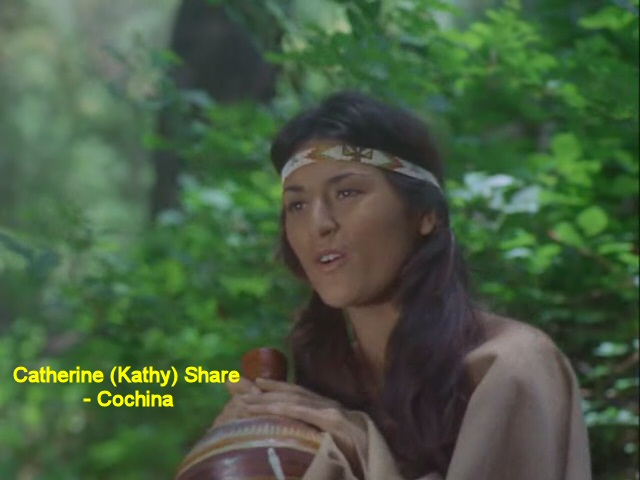 Catherine-t ezek után egy amerikai házaspár fogadta örökbe, akik azonban még azelőtt elváltak, hogy a lány megérkezett volna az USA-ba, így a gyermek annak a pszichológusnak a családnevét  (Share) kapta meg, akihez az őt örökbe fogadó Patricia Johnston nem sokkal a férjével valós szakítás után hozzáment. Az újdonsült család Hollywoodba költözött, ahol Catherine gondtalanul nőtt fel, ám Patricia 1959-es öngyilkossága után otthagyta a főiskolát, majd 1965-re teljesen elmerült az épp születőben lévő kaliforniai hippi szubkultúrában. Szép énekhangja volt ekkoriban, így a Beau Brummels leszerződtetésével nagy sikert elérő San Franciscó-i Autumn kiadó megjelentetett vele egy kislemezt, amelyet Charity Shayne álnéven vett fel. A lemez egyik oldalán egy Ain't It?, Babe című könnyed hippi dalocska található, a másikon viszont egy melankolikus, Joan Baez stílusú tétel, a Then You Try, amelynek egyes szövegrészei nyugtalanítóan a jövőbe mutatóak annak ismeretében, milyen társaságba is keveredett pár évvel később Catherine.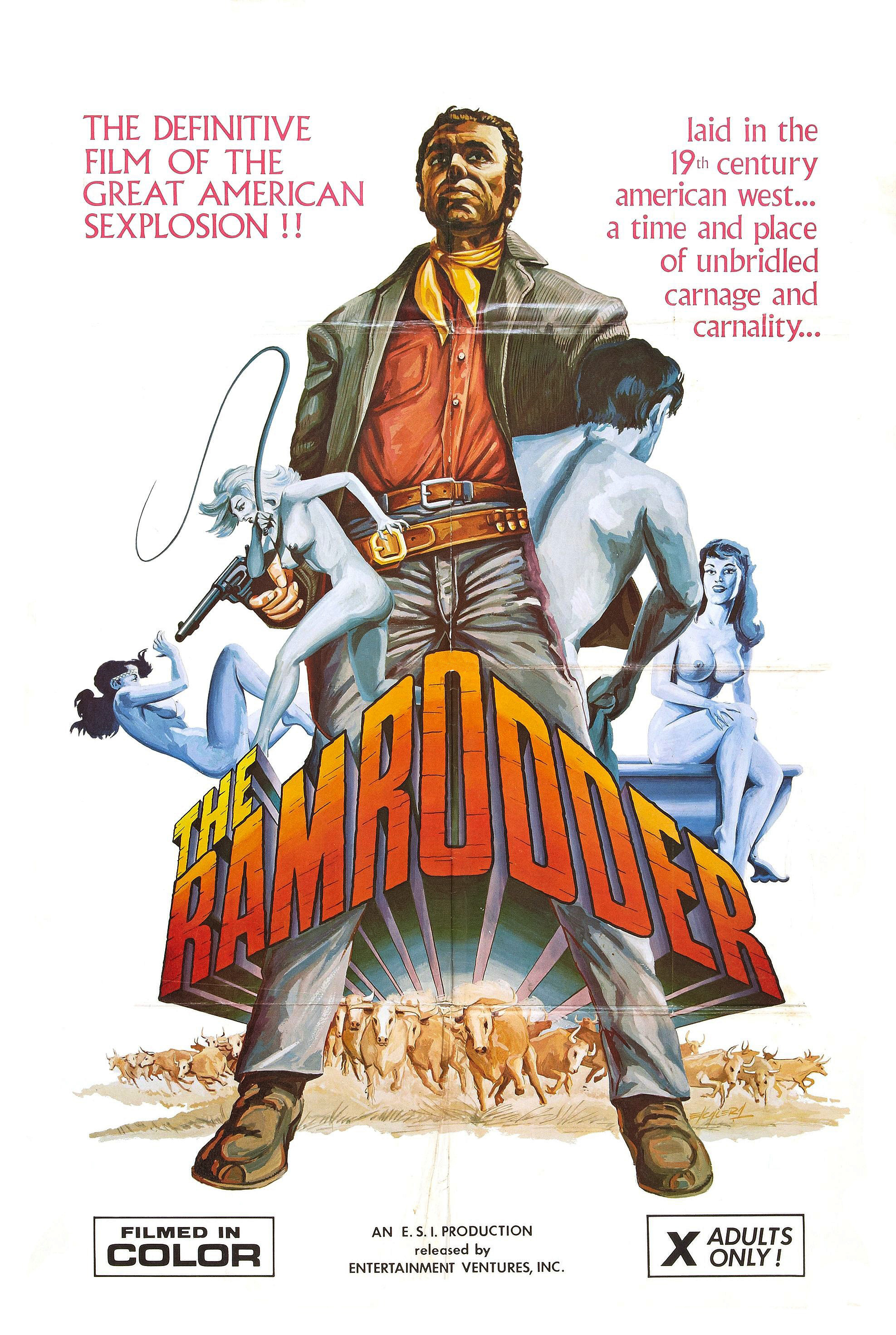 Share 1967-ben csatlakozott Manson szektájához (a "család"-hoz), akiknek Bobby Beausoleil mutatta be, miután együtt szerepeltek (kéjsóvár indiánokként) egy The Ramrodder című szoftpornó westernben, amelyet azon a Spahn-lovastanyán forgattak, ahol Mansonék is éltek a tulaj, George Spahn engedélyével. Beausoleil a Grass Roots nevű hippi banda (ebből fejlődött ki később a világhírű Los Angeles-i zenekar, a Love) egykori tagja és Kenneth Anger Lucifer Rising című pszichedelikus kultfilmjének zeneszerzője. Jelenleg is életfogytiglani börtönbüntetését tölti azért, mert megölte Gary Hinman zenetanárt, mivel az nem volt hajlandó Manson nevére íratni minden vagyonát.
Share nem vett részt a szekta rémtetteiben, bár egyes vallomások szerint ő tüntette el Donald Shea autóját Manson parancsára, miután pár szektatag végzett a lovastanya gyanakvó természetű és őket nem kedvelő cowboyával. A szekta pere során Share azzal próbálta megmenteni Mansont, hogy azt állította, a gyilkosságokat nem az őrült guru, hanem pont a vád fő tanúja, Linda Kasabian tervelte ki (róla nevezte el magát a Kasabian nevű rockzenekar), de ezt senki sem hitte el neki. Share állandó tagja volt annak a hívekből álló együttesnek, amely az énekes-gitárosként érvényesülni vágyó Mansont kísérte, majd a "vezér" távollétében rendszeresen előadta a dalait. Share a női kórus fő hangadójaként az összes felvételükön szerepel.
1971-ben, négy másik társával egyetemben, óriási mennyiségű LSD-t raktak Barbara Hoyt hamburgerébe, abban reménykedve, hogy az adag végez a nővel, mielőtt szintén a vád számára kedvező vallomást tenne Manson ellen. Nem jött be a számításuk, és Share-éket bíróság elé állították gyilkossági kísérletért, de végül csak 90 napra ítélték őket. Szabadon bocsátása után Share rögtön a tettek mezejére lépett, és néhány szektás barátjával kirabolt egy fegyverboltot, 143 puskát és pisztolyt zsákmányolva (állítólag el akartak téríteni egy Boeing 747-es, és óránként megöltek volna egy-egy túszt, amíg az Egyesült Államok elnöke szabadon nem engedi Mansont és a vele együtt lesittelt követőit). A tulaj meg tudta nyomni a rendőrségi riasztót, és amikor a rendőrök a helyszínre értek, Share tüzet nyitott rájuk, amiből hatalmas lövöldözés kerekedett. Végül minden szektatag megsebesült, el is fogták őket, ám Share megint enyhe ítéletben részesült: 5 évet kapott csupán.
A börtönből ezúttal már megtért keresztényként jött ki, és jelenleg arról híres, hogy különféle templomi összejöveteleken a szekták veszélyességéről tart előadásokat. Őszinteségét kétségessé teszi az a tény, hogy a 2018-as Manson – The Lost Tapes című dokumentumfilmben, amikor a készítők egy Mansonnal készült börtöninterjút mutatnak neki, két másodpercre kiül az arcára a régi áhítat és rajongói mosoly, de hamar észbe kap, és gyorsan helytelenítő arckifejezést erőltet magára, majd a szektavezér agymosói technikájáról kezd beszélni.