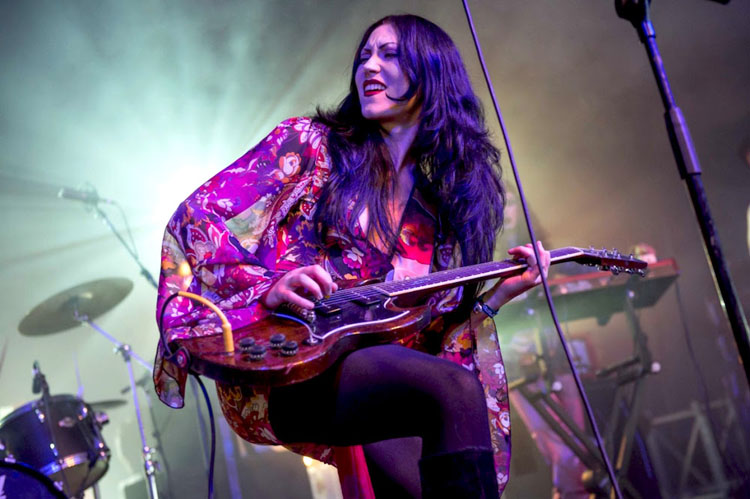 Bár manapság is készülnek minőségi pszichedelikus és progresszív lemezek, amelyek retro jellegűek, nem sok olyan születik, amely teljes mértékben hitelesen közvetítené a 60-as évek végének és a 70-es évek elejének érzésvilágát. Olyan meg pláne kevés akad, amelyen nem az elcsépelt megoldások variálódnak, hanem egyedi élményt kapunk tőle, még ha a hatások nyilvánvalóak is. Egy 29 éves hölgy úgy vélte, itt az ideje megmutatni, mit tud, és idén előállt egy különleges albummal, amely nem csupán komplex, kísérletező és klisékerülő, de végig kifejezetten érzéki is.
2011-ben alakult meg az utóbbi évek egyik legizgalmasabb zenéjét játszó csapata, a londoni Purson, amelynek tagjai tökéletesen retro megszólalásra törekedtek, és muzsikájukban a 60-as évek pszichedelikus rockjának hatása ötvöződött a 70-es évek progresszív rockjáéval. A zenekarvezető gitáros-énekesnő − Rosalie Cunningham − interjúiban olyan bandák inspiráló munkásságát emlegette, mint a korai Genesis, a Black Sabbath, a Van der Graaf Generator, a Camel vagy a Jethro Tull. A magát egy mitikus, medve hátán lovagló oroszlánfejű démonról elnevező alakulat igen hamar elhíresült a prog rock színtéren, és első lemeze a kritikusok kedvence lett.
A Purson 2012-ben fellépett a neves hollandiai Roadburn Fesztiválon, játszottak a KISS előtt 2014-ben, valamint többször is közös koncerteket adtak olyan, a kiadójukhoz tartozó, nyugaton igen népszerű underground hősökkel, mint az Uncle Acid & The Deadbeats, az Electric Wizard, a Blood Ceremony és a Pentagram, 2015-ben pedig  a mai okkult rock éllovasának számító Ghosttal járták be az USA-t. The Circle And The Blue Door című albumukat a Metal Hammer magazin beválasztotta a 2013-as év 50 legjobb lemeze közé (a 15. helyet szerezték meg a listán), 2015-ben pedig Vanguard-díjban részesültek (ezt azoknak adják, akik a zsűri szerint nagyobb figyelmet érdemelnének) a Prog magazin éves díjátadó ünnepségén. Ám 2016-os, szintén remek második albumát (Desire's Magic Theatre) követően a csapat feloszlott, és Rosalie Cunningham bejelentette, hogy szólóban folytatja.
Idén júliusban jelent meg (a brit Cherry Red Records gondozásában) az énekesnő multiinstrumentalista bemutatkozó szólóalbuma, amelyen Rosalie ugyanott folytatja, ahol a Pursonnal abbahagyta, ráadásul úgy, hogy  rátesz még egy lapáttal, és esze ágában sincs engedni az elvontságból, vagy elmozdulni kommerszebb irányba. Nem kedvelem az általánosításokat, de tény és való, hogy az énekesnők többnyire könnyebben fogyasztható, populárisabb muzsikát kezdenek játszani, ha szólókarrierbe kezdenek közismert rockzenekaraik mellett, vagy azok elhagyása után − így tett a Fleetwood Mac Stevie Nicks-e, a Renaissance Annie Haslamja, és még sokan mások is. Mi sem állt viszont távolabb Rosalie Cunninghamtől, aki önállósodását arra használta fel, hogy még rétegzettebb és szokatlanabb muzsikával lepje meg a klasszikus pszichedelikus és prog ízek kedvelőit, mint korábban.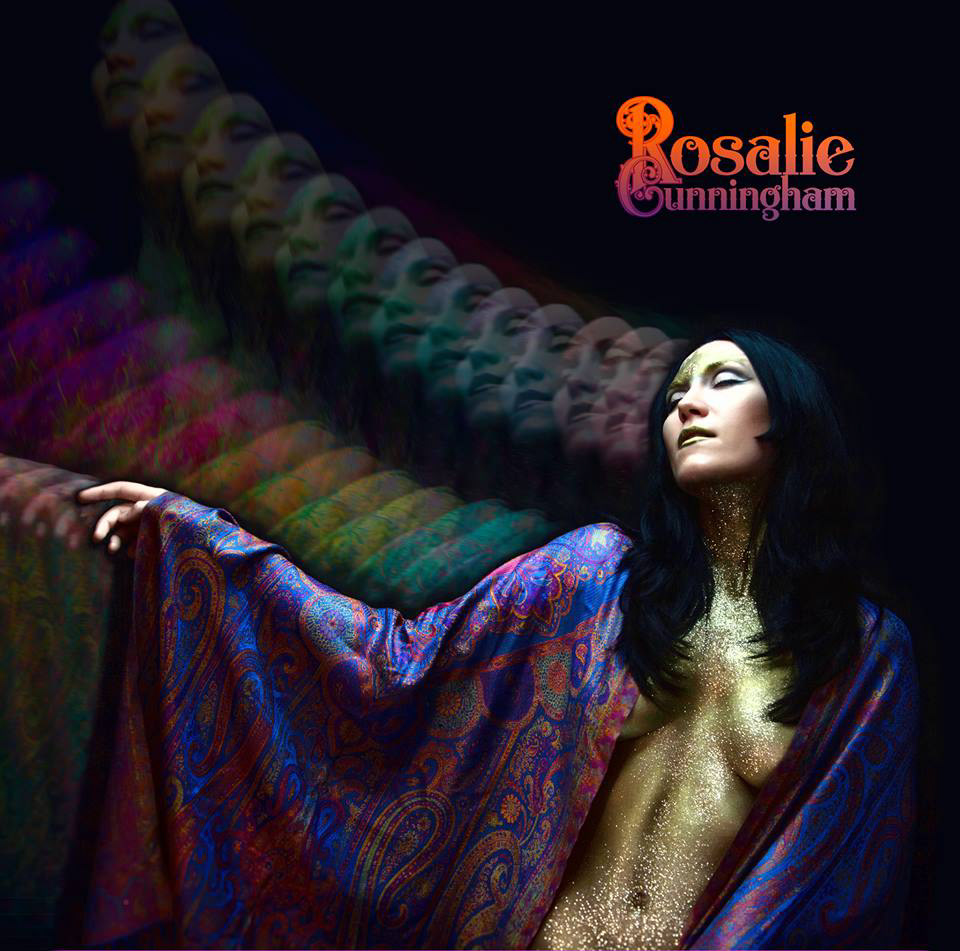 Ami rögtön feltűnik az anyag hallgatása közben, az egyrészt az, hogy az ének több teret kapott és sokkal hangsúlyosabb lett, mint korábban, másrészt az, hogy Rosalie tökélyre fejlesztette az általa kitalált vaudeville carny psych prog stílust. Ez a magyarra nehezen lefordítható elnevezés arra utal, hogy a pszichedelikus és progresszív rock a régi revüzenékkel és a 19-20. században főképp az USA-ban és Nagy-Britanniában gyakori − törpéket, bűvészeket, szakállas nőket, mutatványosokat, sőt sztriptízt felvonultató − vándorcirkuszok frivol muzsikájával ötvöződik. Konkrétan arról van szó tehát, hogy Rosalie fogta azt a fajta zenei stílust, amely mondjuk Cher 1971-es slágerére, a Gypsies, Tramps And Thieves-re jellemző, és összeházasította a Pretty Things, a Beatles, a Cream és a Black Sabbath pszichedelikusabb megoldásaival, majd megfejelte mindezt nem kevés ősproggal, jelen esetben főképp a Curved Air (ebben a csapatban figyelt fel először a szakma Stewart Copelandre, aki később a Police dobosa lett) munkásságát idéző motívumokkal és énektechnikával.
A lemezt a Ride On My Bike Sabbath-os riffje nyitja (amely mégsem Iommi-kópia hangzással, hanem a 60-as évek garázs rockjára jellemző fuzz gitárral csendül fel), majd szinte azonnal elkezdődik a stílusok közötti merész ugrándozás: Cher-es ének, egy kis 70-es hard rock zúzda, megint Sabbath-olás, és kész is a rögvest fejbe kólintó, bizarr és pszichedelikus élmény. A Fuck Love című második tétel bohókás és teátrális ősrock, amely leginkább a 60-as évek végén készült hippi és ellenkultúrás amerikai független filmjeinek betétdalait idézi. A folytonos párkapcsolati játszmákba való belefáradásról szóló, fanyar iróniával átitatott szöveg találó, és nyoma sincs benne feminista agressziónak, mindkét nem a gúny céltáblájává válik benne. A House Of The Glass Red tisztelgés a Beatles pszichedelikus munkássága előtt, az énektéma helyenként az Across The Universe-t idézi, de ide is hamar bekúsznak a revüs, karneválos hatások, nem is beszélve a Pretty Things 1968-as S. F. Sorrow-jának (David Bowie egyik kedvenc albuma) szelleméről. A Dethroning Of  The Party Queen megint egy ironikus, fennkölt értelmiségi módon szólva "dionüszoszi és luciferiánus dal a hedonizmus árnyoldalairól". Mintha a Black Sabbath, a Queen és egy vurstli romlott dívájának közös produkciója lenne, remek gitárszólóval ékesítve.
A Nobody Hears akusztikus gitáros és analóg billentyűs orgiája a Jethro Tull vagy a Renaissance kedvelőinek éppen úgy örömteli perceket szerezhet, mint a 60-as évek női énekes pszichedelikus rockjáért rajongóknak, ráadásul nagyon kellemes basszusfutamok hallhatóak benne. A Riddles And Games egy lendületes és boszorkányosan rejtelmes nóta, felturbózott rockhatásokkal, nagy sláger lehetett volna 1969-ben. A Butterflies az album legrövidebb száma, gyönyörű lebegős pszichedelia egy olyan old school billentyűbetéttel, amitől a retro  hangzások fanatikusai garantáltan elérzékenyülnek. A lemezt a leghosszabb tétel, a 13 perc fölé kúszó A Yarn From The Wheel zárja, amelyben Rosalie teljes zenei arzenálját felvonultatja, a Pink Floydtól tanultakat is csatasorba állítva. Kétségtelen, hogy a személyében olyan dalszerző és zenész lépett szólópályára, aki az elkövetkezendő években komoly tényezővé fog előlépni a prog színtéren.
Az album három stúdióban készült, szinte kizárólag analóg berendezések segítségével, mivel Rosalie Cunningham autentikus megszólalásra törekedett, amelyet sikerült is elérnie. Feltétlenül meg kell említenem, hogy noha pár zenészbarát is közreműködött az anyagon, a feljátszott sávok túlnyomó része – gitár, basszus, billentyű – Rosalie-tól származik, aki nem csupán tehetséges énekesnő, de zenészként és komponistaként is elsőrangú.  Összességében egy játékos, a meghökkentő kombinációktól sem visszariadó és az érdeklődést végig fenntartó mű született, amiről nem lehet kiemelni dalokat, egységes egészet képez. Mindenkinek ajánlom, aki minőségi hatásokból egyedi módon építkező muzsikára vágyik, amely egyszerre könnyed és mély, teátrális és természetes, drámai és humoros.
Köszönjük Matt Inghamnek, a Cherry Red kiadó sajtófőnökének a cikk elkészítéséhez nyújtott segítségét (azaz a CD-t).
Hasznos linkek: 
www.facebook.com/RosalieCunninghamOfficial/ 
https://www.instagram.com/rosaliecunningham71/?hl=hu
https://www.facebook.com/CherryRedRecords/?ref=br_rs
https://www.instagram.com/cherryredrecords/