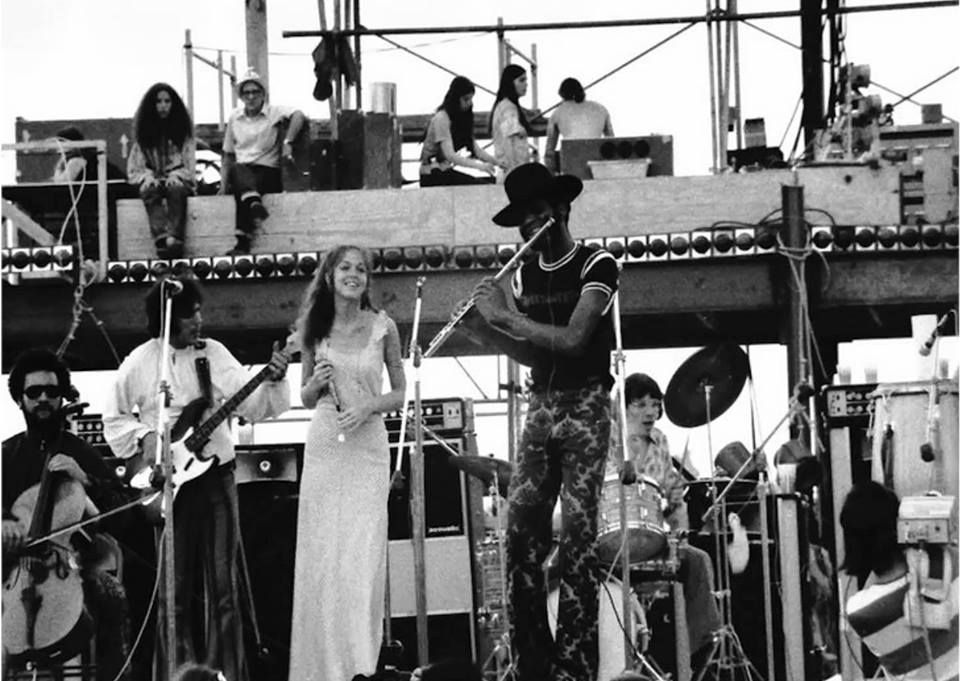 A Los Angeles-i Sweetwater volt az első rockzenekar, amely az 1969-es Woodstocki Fesztivál színpadára lépett szórakoztatni a közönséget (előttük Richie Havens folk énekes-gitáros triója adott koncertet). A Sweetwater hasonló tőről fakadó pszichedelikus rockot játszott, mint a Jefferson Airplane, de több lényeges különbség is akadt a két formáció között. Egyrészt Nancy Nevins gyönyörű hangja bájosabb és gyengédebb a szintén kiváló Grace Slickénél , másrészt a csapat rendhagyó módon alig használt gitárt, viszont a fuvola és a cselló központi szerepet töltött be náluk. A határozott, erős egyéniségű énekesnővel készült interjúmat a fesztivál 50. évfordulója alkalmából osztjuk meg veletek.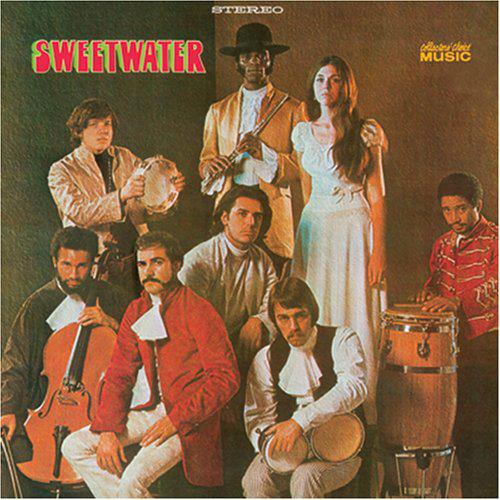 Köszönjük, hogy megtiszteltél minket ezzel a beszélgetéssel, Nancy! Kezdjük a korai évekkel… Hogyan telt a gyerekkorod, és mikor kezdtél érdeklődni a zene iránt? 
Az édesapámat nagyon korán elvesztettem; alig 18 hónapos voltam, amikor összeesett a konyhában, és meghalt. Anyukám tisztességgel nevelt fel a két nővéremmel együtt, de apu nélkül rendkívül nehéz és szomorú volt az életünk. (Pár éve írtam egy dalt papáról That's Daddy címmel). A testvéreim jóval idősebbek voltak nálam, anyukám rengeteget dolgozott, így hát a nap nagy részét egyedül töltöttem, az egyetlen szórakozásom pedig a rádióhallgatás lett. A zene égi ajándékot jelentett számomra, valóságos megváltásként éltem meg a felfedezését.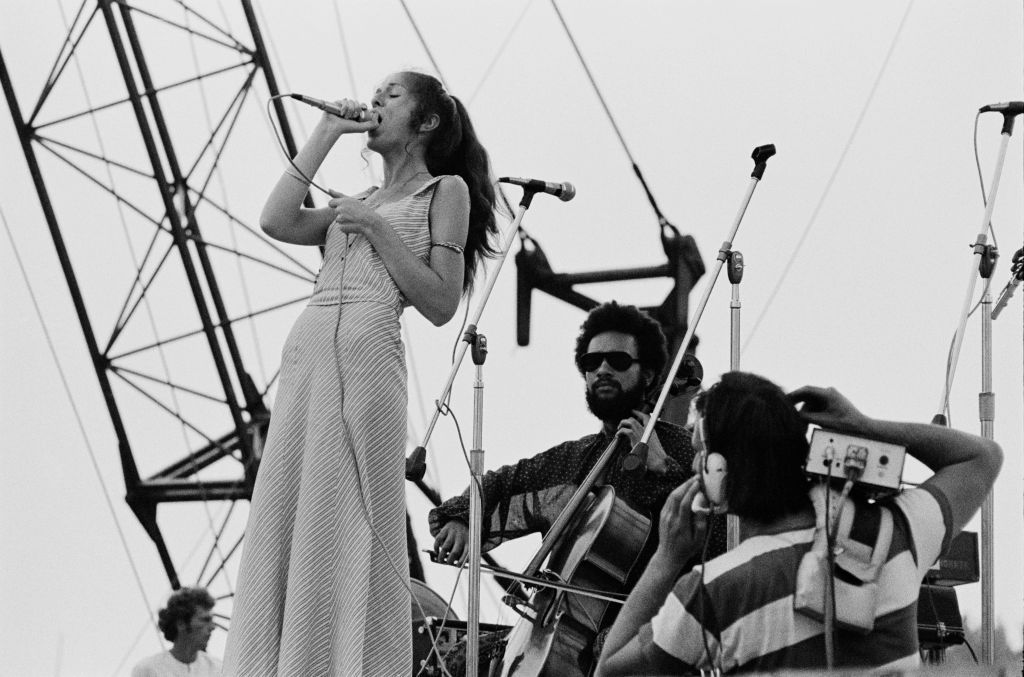 A gimnázium első osztályáig katolikus iskolába jártam. Szerettem a templomi zenét, de már nagyon kicsi koromtól kezdve azok a dalok tettek rám igazán mély benyomást, amelyek a kis tranzisztoros rádiónkon keresztül jutottak el hozzám. A legnagyobb kedvenceim Ray Charles, Aretha Franklin, Chuck Berry, Tennessee Ernie Ford, Pat Boone, Lesley Gore és a Peter, Paul and Mary nevű folkcsapat voltak. 7 évesen zongoraleckéket kezdtem venni, 9 éves koromban pedig már iskolai rendezvényeken énekeltem és zongoráztam. 14 évesen kaptam az első gitáromat, és ezzel megpecsételődött a sorsom.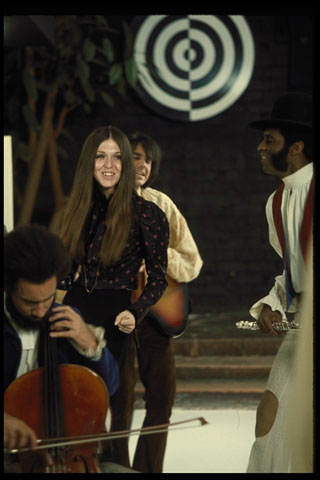 1968-ban, 17 évesen lettél a korszak egyik feltörekvő pszichedelikus zenekarának, a Sweetwaternek az énekesnője. Hogyan találkoztál a srácokkal?
Teljesen véletlenül. A zene hozott össze minket. Egyik éjszaka épp egy klubból tartottam hazafelé, és útközben benéztem egy másikba. Ennek a klubnak a neve Scarab volt, a Los Angeles City College-től nem messze állt. A helyiségben a Sweetwater néhány leendő tagja jammelt, és sokkal izgalmasabb zenét játszottak, mint az akkori, tipikus felállású bandák (egy vagy két gitáros, egy basszusgitáros, egy dobos, plusz egy énekes).
A színpadon egy fuvolás improvizált pár ütőhangszeressel, egy hegedűssel, egy csellóssal és egy billentyűssel. Irtó jók voltak! A zenei alap a Motherless Child nevű klasszikust juttatta eszembe, és egyszer csak azon kaptam magam, hogy a terem közepén állok, és teli torokból éneklem a nótát. A klub remek akusztikával rendelkezett, még a hangos zene ellenére is hallható voltam, és mivel tetszett a fiúknak, amit csináltam, felhívtak a színpadra, ahol már mikrofont is kaptam. A kitűnő este után viszont úgy mentem haza, hogy még telefonszámot sem cseréltem velük.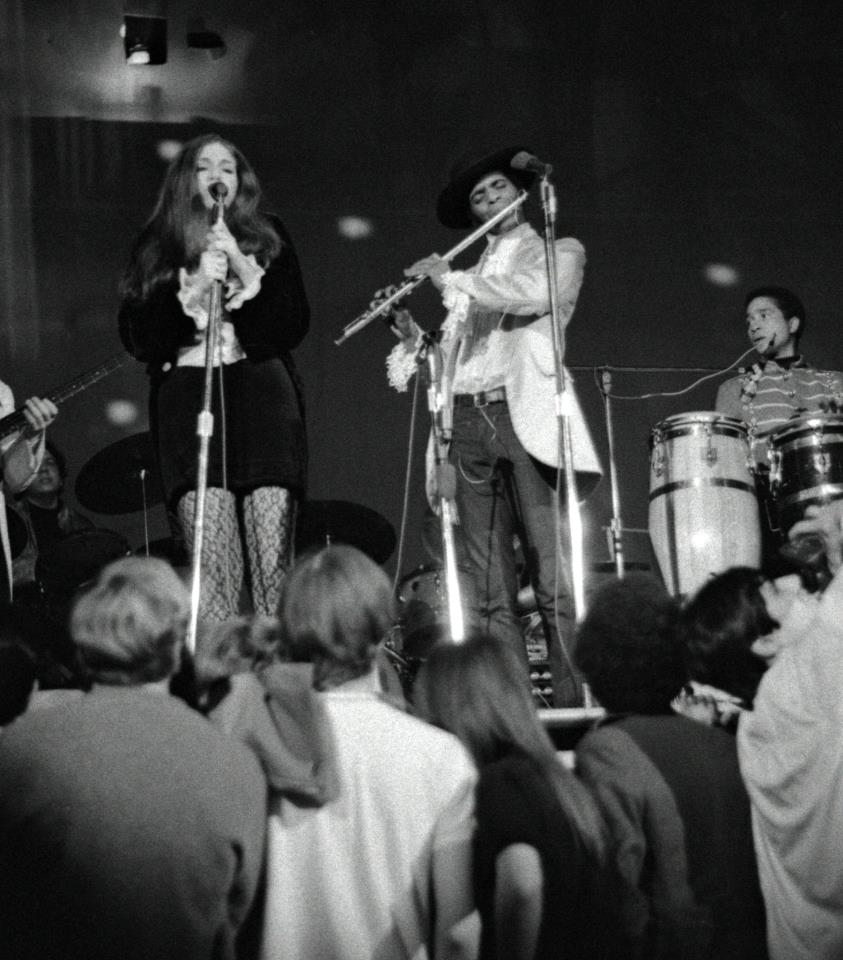 Alex Del Zoppo, a billentyűs, pár nappal később felhívott. Fogalmam sincs, miképp talált rám. Megkért, hogy csatlakozzam a zenekarhoz, amely akkoriban összesen 26(!) tagból állt, ha mindenki megjelent a próbán, és ekkor még a Jay Walker And The Pedestrians nevet viselte. A vezéregyéniség Bob Barboza volt, aki folyton azt hajtogatta, hogy világzenét kell csinálnunk – ez a stílus akkoriban még nem létezett, de ő már kitalálta a nevét. Végül is Bobnak köszönhető a Sweetwater koncepciója.
Kik lettek közeli barátaid a csapatból?
Valójában egyikük sem, kizárólag a zene szeretete tartott össze minket. Egy ideig jártam Alexszel, de nem illettünk egymáshoz.
A Sweetwater muzsikája igen egyedi, az elsők között voltatok, akik klasszikus zenei motívumokat ötvöztek a rock, a jazz és a folk elemeivel. Te mennyire vettél részt a hangzás kialakításában és a dalszerzésben? 
Nem csupán a zenekar énekesnője voltam, de az egyik fő dalszerzője is. Egyike vagyok az első öt nőnek, akik rockbandák élén tűntek fel és lettek híresek. Az 1960-as években a férfi zenészek állandóan azt hajtogatták, hogy a lányok nem tudnak rockot énekelni, mi öten pedig bebizonyítottuk nekik, hogy tévednek.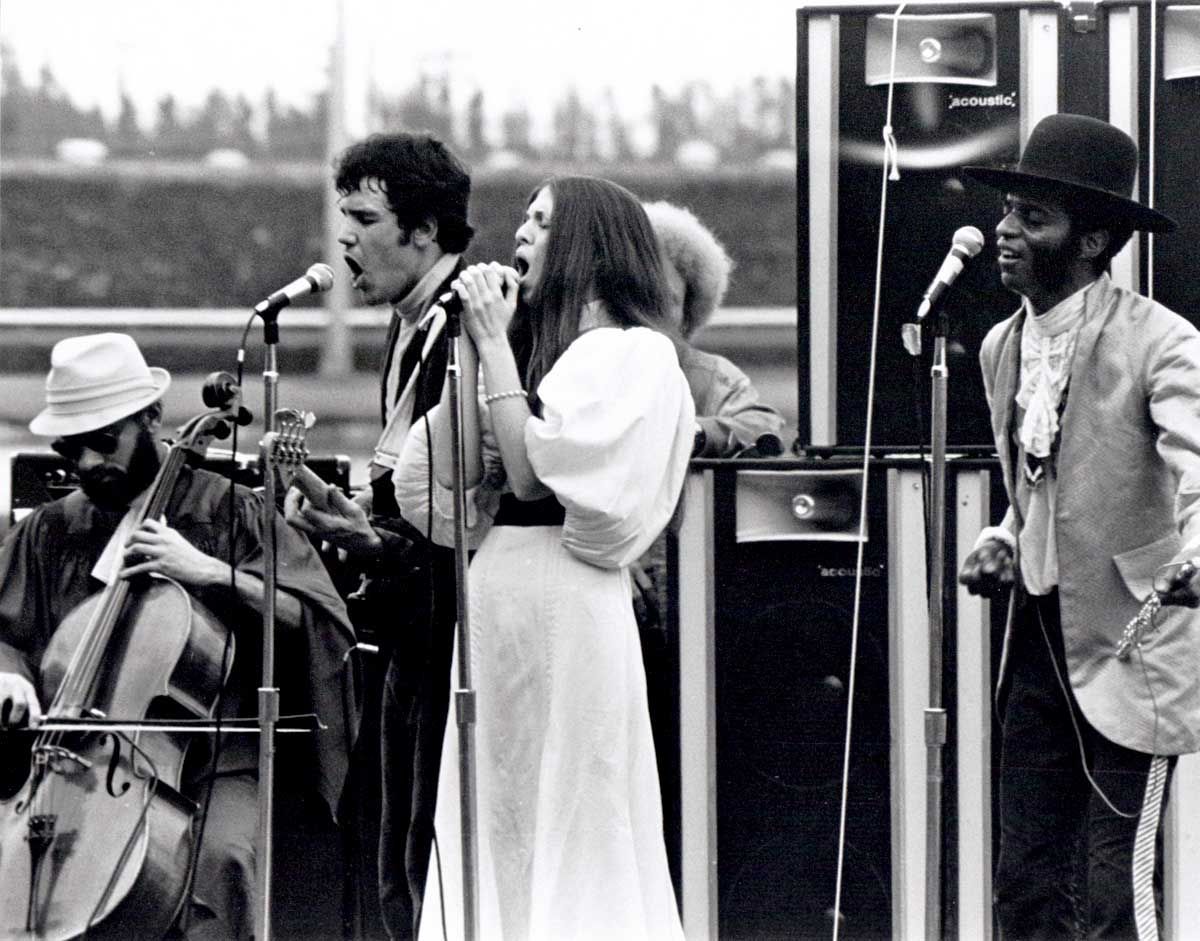 Kikkel koncerteztetek a leggyakrabban? 

A Doors-szal, egyenrangú felekként, főleg 1967-ben. Jim Morrison állandóan szétesett és részeg volt, ami a teljesítményén is hallatszott, sőt látszódott. Jimet lehetetlen volt komolyan venni, és egyikünk sem hitte, hogy a Doors világhírűvé válhat egy ennyire megbízhatatlan frontemberrel. Igencsak meglepődtünk, amikor összejött nekik.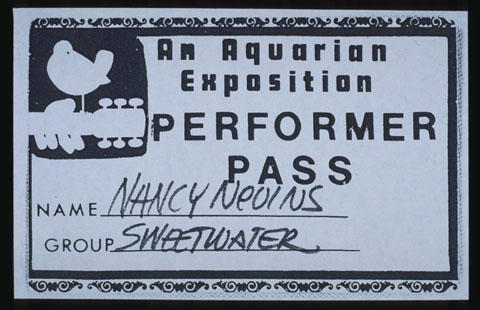 A Sweetwater fellépett a legendás, idén 50 éves Woodstocki Fesztiválon is… 
Az, hogy ott lehettünk a woodstocki együttesek között, óriási jelentőséggel bírt számunkra. Sajnos a hangosítás förtelmesre sikeredett, és a színpad is borzalmas állapotban volt, szinte rengett alattunk – a kellemetlen körülmények miatt úgy tűnt, mintha nem is 45 percet, hanem egy egész hetet töltöttünk volna rajta, várva, mikor dől össze. Eljátszottuk az egész első albumunkat, és leginkább úgy tudnám jellemezni a fellépésünket, hogy mi voltunk Woodstock hangpróbája. Abban az időben sokat koncerteztünk, és igyekeztünk a lehető legolcsóbban megoldani a folytonos utazgatást. Például a repülőkre a zenekari tagok mind gyerekjeggyel szálltak fel. Az 1960-as évek végén még nem léteztek a mai hatékony biztonsági intézkedések, és ha az utolsó pillanatban rohantunk a géphez,  a reptéri alkalmazottaknak már nem maradt idejük ellenőrizni a korunkat, csak azt, van-e jegyünk…
Nem sokkal Woodstock után szörnyű baleset ért. Kérlek, mesélj erről a fájdalmas élményről és arról, miként változtatta meg az életedet.
A baleset négy hónappal a woodstocki koncert után következett be. Az egyik barátnőm, Diane és én ültünk a kocsiban: Alex szüleihez tartottunk, hogy megnézzük az esti Steve Allen Show-t, amelyben a Sweetwater is szerepelt. Arra lettem figyelmes, hogy előttünk egy csomó kocsi koccant egymásnak, hatalmas tumultus alakult ki. Szépen besoroltam a többi várakozó autó mögé, és épp azt mondtam Diane-nek, hogy "na, ezt megúsztuk", amikor egy részeg fickó körülbelül 120 kilométer/órás sebességgel nekihajtott a Buickomnak. Az autóm megperdült, és én, mivel nem volt bekötve a biztonsági övem, a fejemmel hatalmas krátert vájtam a kocsi tetejébe.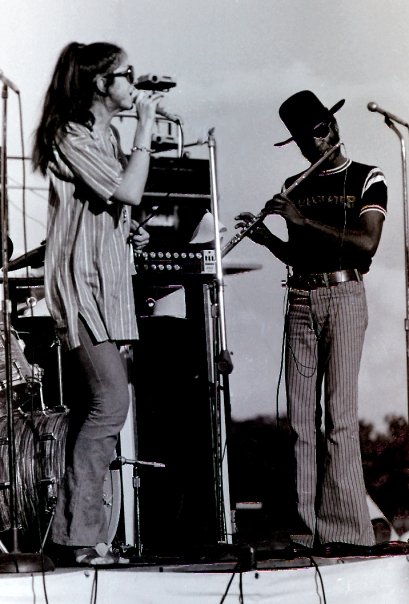 Amikor a mentők beértek velem a kórházba, egy kis időre leállt a szívem, de újraélesztettek. 10 napon keresztül feküdtem kómában, Dél-Kalifornia legjobb neurológusa kijelentette, hogy nincs semmi esélyem: az utolsó kenetet is feladták… Amikor mégsem haltam meg, azt mondták, egy rakás ágyban fekvő szerencsétlenség leszek. Végül magamhoz tértem a kómából, meg tudtam mondani, ki épp az USA elnöke, és az összeadás is ment… 13+4=17. A következő tizenkét év során folyamatosan agykárosodástól szenvedtem, a jobb oldali hangszálaim pedig örökre használhatatlanná váltak. A gyönyörű hangom a múlté, de ettől eltekintve mára teljesen rendbe jöttem. 
Először újra meg kellett tanulnom beszélni, mert csak suttogni voltam képes. Aztán jöhetett az éneklés. Egy híres énektanár, Seth Riggs segítségével új, bluesosabb, kissé rekedtes hangot kreáltam magamnak. Sokat köszönhetek dr. Hans Von Ledennek, az UCLA specialistájának is. Nagyon boldog voltam, amikor kiadhattam a szólóalbumomat 1975-ben – ezzel ünnepeltem meg a gyógyulásomat.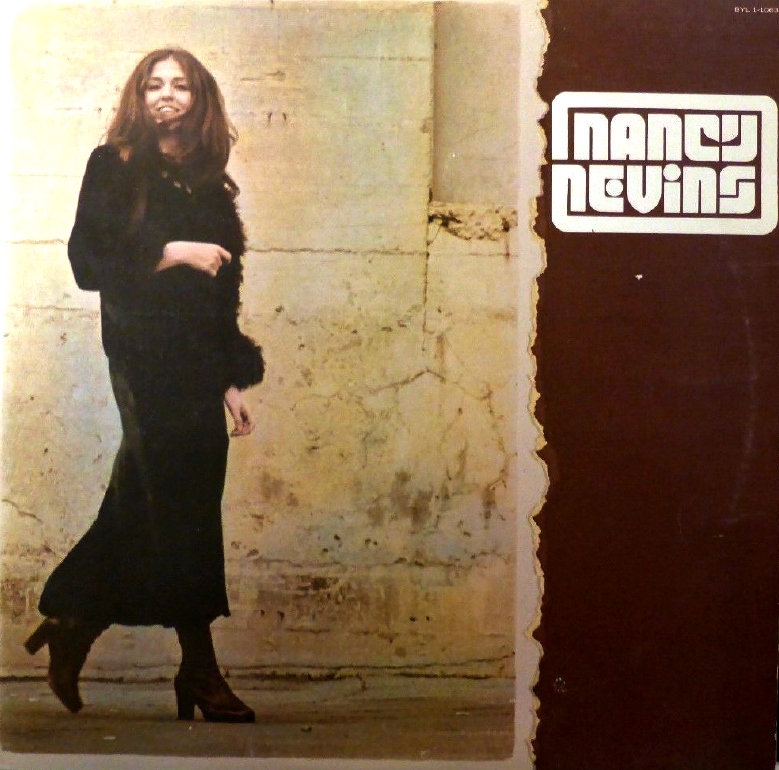 Mit kell tudnunk a szólólemezedről?
Rendkívül büszke vagyok rá. Sajnos a kiadó hozzáállása miatt csak rövid ideig turnézhattam vele. A zenei rendező Artie Butler volt, és egy csomó kitűnő stúdiózenésszel dolgoztam: olyanokkal, mint a dobos Johnny Guerin (Frank Sinatra és George Harrison ütőhangszerese), vagy Buddy Collette (Ella Fitzgerald szaxofonosa) és Peter Jolly billentyűs. Igazi profikról volt szó, azonnal értették, mit akarok. 20 és 24 éves korom között írtam az album dalait, kivéve az utolsó számot, a Ten Cents A Dance-t, amely feldolgozás, viszont elképesztően jó érzés volt énekelni. A lemezen hallható zene csodálatos, kicsit big bandes, Artie fantasztikus munkát végzett. Szeretném újból kiadni az albumot unplugged verzióban, részben a változatosság kedvéért, másrészt meg azért, mert a hangom ma már jóval erősebb, mint amilyen akkor, pár évvel a baleset után volt.
Mi történt veled 1975 után? Csaknem 20 évig nem zenéltél... 
Abbahagytam a zenélést, mert emiatt váltam a drogok és az alkohol rabjává, és úgy éreztem, gyökeresen változtatnom kell mindenen ahhoz, hogy életben maradjak. Ma már tisztában vagyok vele, hogy a változáshoz nem kellett volna szakítanom a zenével. Egy ideig házasságban éltem, de rájöttem, hogy ez sem jelent megoldást a problémáimra. A házasélet számomra olyan, mint egy börtön; nem akartam feladni az egyéniségemet és az álmaimat egy hagyományos feleségszerep kedvéért. A férjem ráadásul egy botfülű és erőszakos ember volt, aki mellett még a rádiót sem hallgathattam, mert megtiltotta. A válásom után megint tanulni kezdtem, egyetemre mentem, és tanári diplomát szereztem, ma pedig már az egyik kaliforniai felsőoktatási intézmény angol szakának docense vagyok. Nagyon szeretem az iskolai légkört, és úgy érzem, itt sokat segíthetek azoknak, akik szeretnének rálelni az életcéljukra. A zenélés iránti vágy persze mindig megmaradt bennem.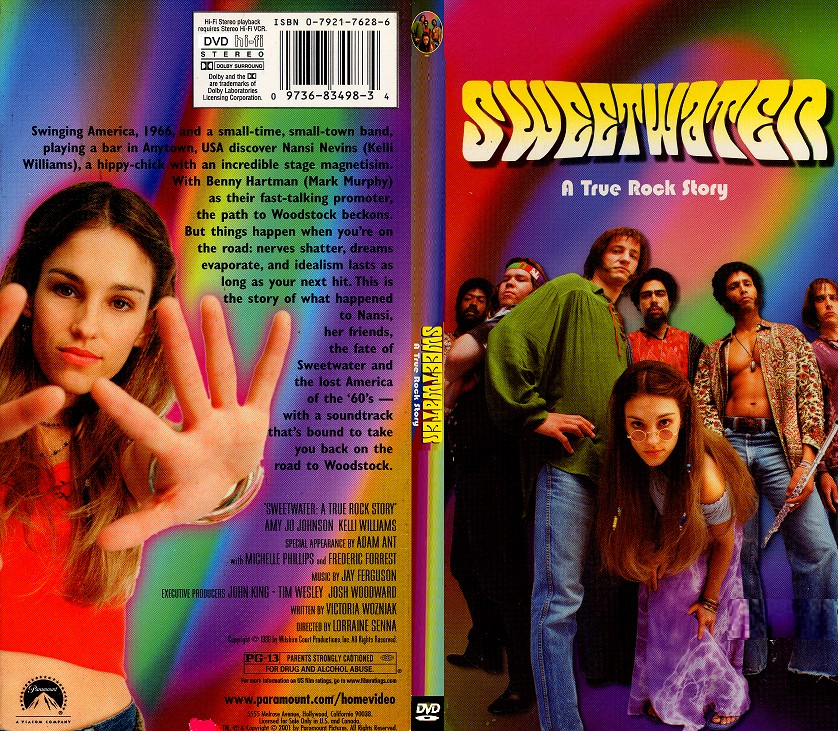 A VH1 zenei csatorna 1999-ben játékfilmet készített a Sweetwater történetéből, majd a sikere hatására élő lemezzel (Live At Last) jelentkeztetek. A rajongók arra számítottak, hogy hamarosan új stúdióalbumot adtok ki, és beindul az intenzív turnézás is. Mégsem így történt… 
A bandán belül borzalmasan nagy feszültség uralkodott. Egyesek hirtelen vezéregyéniséggé akartak előlépni, mások esetében pedig bizonyos családtagjaik próbáltak beleszólni a zenekari ügyekbe. 1994 és 1999 között én voltam az egyetlen az együttesből, aki tényleg hitt a művészetünkben és abban, hogy képesek lennénk megint maradandót alkotni. Szinte könyörögnöm kellett a többieknek, hogy alakítsuk újjá a csapatot. Azt mondták, szívesen zenélnének megint közösen, ha lenne rá okuk. Alig hittem a fülemnek… Hát a zene maga nem elég ok erre? Amint végre sikerült mindenkit meggyőznöm, valamelyikük mindig meggondolta magát, és kezdhettem elölről a sziszifuszi munkát…
Végül persze csak összejött egy új formáció, de a srácok az időközben elhunyt csellistánk helyére egy gitárost vettek be. A Sweetwater egyediségét főleg a fuvola és a cselló különleges összjátéka adta, ők azonban lelkifurdalás nélkül szakítottak a hagyománnyal. Joe Bruley remek gitáros, de a banda vele már nem volt olyan észvesztően izgalmas, mint régen. 2000-ben, nem sokkal azt követően, hogy a VH1-en lement a rólunk készült játékfilm, felléptünk a legendás chicagói House Of Blues klubban, és úgy tűnt, minden simán fog menni, ám ismét csalódnom kellett: az egyik őstagunk váratlanul kiállt. Ezt követően még nehezebb volt egyben tartani a zenekart, de egy ideig még sikerült: kiadtuk az élő lemezt, de a társaim negatív hozzáállása miatt az új stúdióalbum már nem születhetett meg.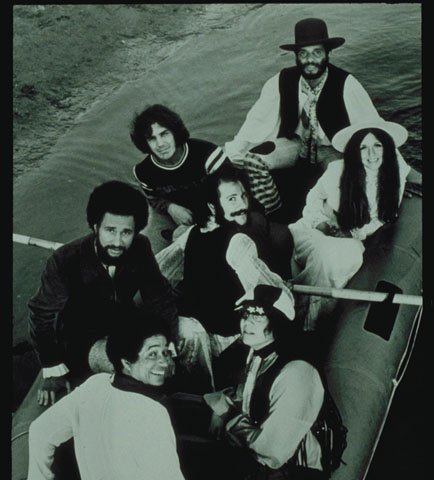 Amikor nem csupán egy halom rajongói levelet kaptunk, hanem a jogdíjakról szóló értesítők is egyre gyakrabban pottyantak a postaládáinkba, a nagy ellenkezők hirtelen megint szívesen zenéltek volna együtt, de a Sweetwater napjai ekkor már meg voltak számlálva. Mindenki a másikat okolta a felmerülő problémák miatt, folyton egymásra mutogattak. Nem tudtam elviselni ezt a rettenetes légkört, ezért bejelentettem, hogy kiszállok. Súlyos döntés volt, de meg kellett hoznom ahhoz, hogy újra hinni tudjak magamban és a művészi törekvéseimben. Máig úgy hiszem, hogy ha a Sweetwater tagjai teljes egyetértésben tudtak volna együttműködni, ugyanolyan másodvirágzást éltünk volna meg, mint az újjáalakultan is sikeres, ma is létező 1960-as évekbeli zenekarok.
Mi a véleményed a mai pop- és rockzenéről? Hallgatsz új előadókat? 
Sok tehetséges új előadó és együttes van, de sajnos egyet kell értenem Stinggel, aki azt nyilatkozta, hogy ma már nincs annyi eredetiség a zenében, mint évtizedekkel ezelőtt. Az üzleti érdekek sokkal fontosabbak ebben a bizniszben, mint bármikor korábban, és noha időnként felbukkan egy-egy érdekes csapat, szinte azonnal nyomuk vész. Az American Idol és a hozzá hasonló úgynevezett tehetségkutató műsorok valójában csupán arra szolgálnak, hogy még több nagyüzemileg gyártott, lagymatag és nem szívből jövő zenét zúdítsanak a hallgatóságra. Néhány kortárs előadót én is tisztelek – például Dave Matthewst –, de ezek többsége már befutottnak számít, a fiatalok meg sorra tűnnek el a szárnypróbálgatásaik után. Én az izgalmas, egyénien komplex hangzásvilágot és a karizmatikus énekeseket kedvelem, az elvárásaimnak azonban nem sok mai produkció felel meg. 
Elérkeztünk az utolsó kérdéshez… Milyen ember Nancy Nevins? 
Sokféle arcom van. Egy folyton fejlődő és változó nő vagyok.