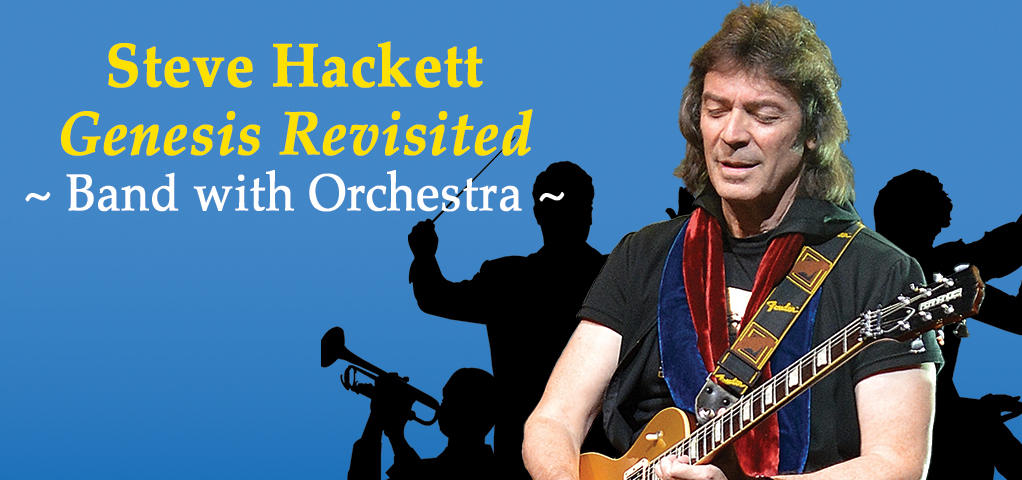 Október 25-én szimfonikus élő felvételt jelentet meg a Genesis egykori gitárosa, Steve Hackett. A Genesis Revisited Band & Orchestra: Live At The Royal Albert Hall című Blu-ray és dupla CD az InsideOut kiadó gondozásában kerül a boltokba.
A kiadványon szereplő koncertre 2018. október 5-én került sor Hackett Genesis Revisited turnéja során, amelyen olyan társakkal lépett színpadra, mint Nad Sylvan énekes, Roger King billentyűs, Gary O'Toole dobos, Rob Townsend szexofonos, Jonas Reingold basszusgitáros, Jo Hackett és Amanda Lehmann énekesnők, valamint a 41 fős Heart Of England Orchestra, amelyet Bradley Thachuk vezényelt. (Az anyagot beharangozó trailer alább tekinthető meg.)
A Blu-ray lemezen egy dokumentumfilm is helyet kapott, amely e különleges koncert hátteréről szól, továbbá három videoklip is, amelyek a gitáros At The Edge Of Light című 2018-as albumának dalaihoz (Under The Eye Of The Sun, Beasts In Our Time, Peace) forgattak. Hackett novemberben ismét turnéra indul: Nagy-Britanniában lép fel olyan műsorral, amely a Genesis teljes Selling England By The Pound című albumát és a legendás muzsikus idén 40 éves, Spectral Mornings című szólóalbumának jó néhány dalát is felvonultatja.
Steve Hackett-tel magazinunk interjút készített legutóbbi budapesti koncertje előtt, amelyet hamarosan közzéteszünk.
Steve Hackett − Genesis Revisited Band & Orchestra: Live At The Royal Festival Hall 
CD 1
1. Dance On A Volcano
2. Out Of The Body
3. The Steppes
4. Firth of Fifth
5. Dancing With The Moonlit Knight
6. Blood On The Rooftops
7. Shadow of the Hierophant 
CD 2
1. In That Quiet Earth
2. Afterglow
3. Serpentine Song
4. El Nino
5. Supper's Ready
6. The Musical Box