Steve Hackett is one of the most important artists who have ever burst onto the progressive rock scene. As a highly innovative and unique guitar maestro, he helped turn Genesis into a worldwide success among serious music lovers, and he has been enthralling listeners with his melodic wizardry as a solo artist for many years. I spoke with Steve right before his two sold-out shows (performed one after another the same night and featuring leading Hungarian prog outfit Djabe) at the Budapest Jazz Club on July 30th.
STEVE'S INTERVIEW
Thanks for granting us this interview, Steve... In a couple of articles throughout the years, you mentioned Sgt. Pepper's Lonely Hearts Club Band being one of the most important albums that influenced you (plus other English prog rockers) and shaped your musical identity. Can you please elaborate on that? 
I think it goes back a long way, to the 1950s. I was born in 1950, so I'll be 70 next year. What I was listening to at that time was English radio. There were only two radio stations, only one of which played music, so I was listening to all kinds of music on the light programme. On the radio those days, you could hear rock and roll next to classical music, Glenn Miller next to Elvis next to Gluck. All together, there was no distinction between the ways music was presented in the media. The Sgt. Pepper album for me was like "Chuck Berry meets George Formby". Formby was an English singer-songwriter and comedian. So you had the end-of-the-pier stuff: music hall, vaudeville, comedy meets Chuck Berry; very English elements plus rootsy rhythm & blues at the same time. The Beatles combined these aspects and were working on a large scale − with orchestras − and they were inviting in the Indian style as well. The way they came up with arrangements influenced us the most, not necessarily the music itself.
I also read that famous American composer Jimmy Webb had a big impact on the way Genesis thought about music.
When four out of the Genesis guys − Peter Gabriel, Tony Banks, myself and maybe Phil Collins – were interviewed separately, we all chose MacArthur Park (Jimmy Webb's song for the actor Richard Harris) as our favourite single, without knowing what the other guys had chosen.
Jon Anderson of Yes also said that he and Chris Squire got on so well during their first meeting because they both loved The Magic Garden, an album Jimmy Webb wrote for the vocal group The 5th Dimension... 
SH: Interesting, isn't it? Jimmy Webb seems to be very important to English rock. He was influenced by English classical music, he was a fan of the composer Vaughan Williams, The Beatles. He came out of the church tradition, but at the same time was interested in stretching harmonies as much as possible.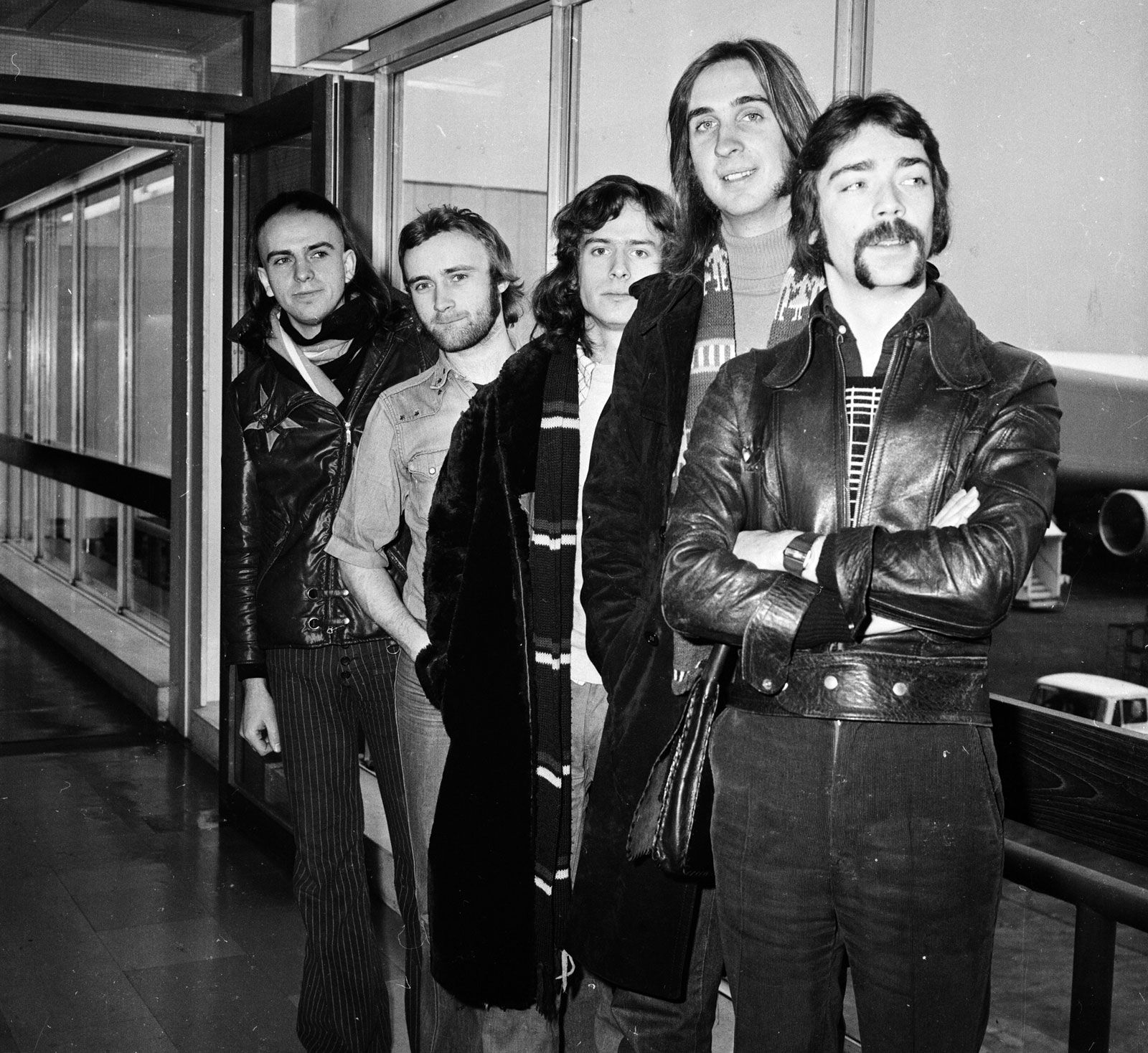 Out of the Genesis guys, you're the only one still playing the band's prog classics live.  
I think I'm doing 150 shows this year with my own band doing Selling England By The Pound from 1973 in its entirety. I think it was in 1973 that John Lennon said Genesis was a band he was listening to. He seemed to be interested in us. I felt very humbled and flattered when he mentioned us. At that time, what we were doing was rather experimental, the songs were quite long, there were instrumental breaks, it was pre-MTV. So it was much closer in spirit to MacArthur Park than to what now is considered to be mainstream.
Did radios play the well-known but long Genesis songs in their entirety at the height of the band's popularity? 
No, only American college radios did that. The only song British radio picked up in its entirety is I Know What I Like (In Your Wardrobe) from Selling England ByThe Pound. We had a hit single from that album, but the other songs on it were all long. I tend to think of the Genesis songs as films for the ear rather than the eye. They tell stories and are from a very different time. The new, post-video generation has moved on from music entirely. The attention span might not be there anymore to listen to what Tchaikovsky, Mussorgsky, Miles Davis or what Genesis did. I'm still interested in what we started doing in the 60s: mixing styles, the "panning the genres" approach. Surprise was the main element we were aiming for. A song could change drastically from one moment to the next. Most of modern music is not surprising, because it starts with a click and it remains there the whole time. Pulse is what counts now, not building up a unique structure.
Is it true that you are the one who came up with the idea that Genesis should use instruments like Mellotron? 
Yes, I insisted on it and pushed for its inclusion, and also for the inclusion of synthesisers. Because I realised that expanding the keyboard arsenal will give us the opportunity to sound like an orchestra or a choir. Broadening the shoulders of rock and roll was what I was interested in at the time.
Your second solo album Please Don't Touch is one of my favourites, especially because you invited two members of the great prog band Kansas to collaborate with you on two tracks. 
SH: I met Steve Walsh and Phil Ehart when they were in England at the time when they were having a huge success with their single Carry On My Wayward Son. I felt that Steve Walsh was a stunning lead singer, he had an amazing purity of tone and a great vocal range. Phil was basically the leader of the band, a kind of mentor and manager, not just their drummer. It was marvellous to work with them. We recorded two songs and I even did some rewriting with them on the second of the two, Racing In A. I was aiming for a mixture of English, European and American music. Richie Havens was also on this album. All members of Genesis were big fans of Richie. Later he worked with Peter Gabriel, too. He was an extraordinary character who could fill a room with his voice. He was an actor as well, played Othello and other roles. He was a warm personality and a true star in the best sense of the word.
In 2012, you recorded a phenomenal album (A Life Within A Day) with Chris Squire, the legendary bass player of Yes. How did the Squackett project come about? 
Chris was doing a Christmas album with a choir. He wanted someone to play guitar on it, I said okay, and then I was working like crazy for two weeks on all the guitar parts for this album, because he had a very tight schedule. Then we did the Squackett album together and it just turned out great. We were both fans of good vocal harmonies, and I think that every now and then Chris gets in touch with us in spirit. Suddenly you get a whiff of marihuana under the nose and you know it's Chris saying hello from nowhere.... Ha-ha! I still talk to him. How do you like this bass part here, Chris? He was a great character and a fantastic player. The song Under The Eye Of The Sun on my latest studio album is an homage to Chris and his style: fast Rickenbacker bass that Jonas Reingold does so well. My wife Jo's sister Amanda and myself are singing it, and when we're singing we sound a bit like Jon Anderson between us... Ha-ha! So you have the whole aspect of something very Yessy. There's a certain style of Yes I like very much, a type of adrenaline-infused speed, right on the money, fast licks coming in and out. You get the feeling of being on a vehicle in a high-octane gear. I also worked with Steve Howe in a group we founded called GTR and I appeared on Two Sides Of Peter Banks, the first solo album of Peter Banks, the original guitarist of Yes. Jan Akkerman, John Wetton and Phil Collins guested on that album, too.
Your latest album is At The Edge Of Light. What's the meaning of its title? 
We were thinking about the world being in crisis. The idea of being cautiously optimistic is what can be found in all the album's songs. We're on the edge of a lot of things that concern me. Extremists are running the show everywhere. We'll find out what that means in the long run. I'm worried about certain things like the state of the planet.
Your previous studio album The Night Siren has a darker tone and addresses different important issues like the ongoing refugee crisis.
I'm descendant of refugees myself. My family came to England from Poland a hundred years ago. I often say to audiences: If my family hadn't been let in, I wouldn't be here entertaining you tonight. Unfortunately, compassion always seems economically redundant. Though we are all individuals, in some strange way we are linked. Music's job is not just to energise people, it must also heal them. A peace message is underlining a lot of what I do. So I haven't said goodbye to the ideals that were common to many people I worked with in the 60s long before Genesis.
How did you get to know Djabe, the Hungarian group you're going to perform with today? 
Gramy Records and Attila Égerházi were distributing my records in Hungary. He later became a friend of mine and also the promoter of shows I did over here, first acoustic and then electric. Then I started working with Djabe who introduced me to a lot of musicians from different places, and it's been a very interesting journey so far. I found it fascinating that in a previous incarnation of Djabe there was Feri Kovács who played the trumpet and the violin, which is not a combination that we think of as possible in the rest of the world. And he was very much into Kendo, too! For a while, I knew György Vukán who was not only a great pianist but also a practicing dentist. So, in my opinion, Hungarians are very versatile. One of my most versatile Hungarian friends is Péter Pallai who was teaching history at my school when I was growing up. He led a very interesting life and possessed a number of skills. He functioned as a champion sportsman and has an extraordinary intellect. I would describe him as a humanitarian: he was a jazz presenter and he was working for the BBC World Service when he stopped teaching. He had a lot of listeners here in Hungary for his jazz programmes.
What are your musical plans for the immediate future? Are you already working on a new studio album?
Yes, I've already recorded two tracks, one and a half actually. It's going to be a rock album, like my previous three. 
Perhaps you'd find it amusing if I told you that many of your fans say you're the Johnny Cash of prog rock because of your preference for wearing black all the time. 
Ha-ha, that's really funny. All I can say that I'm working my way up to coming back in full colour at some point.
JO'S INTERVIEW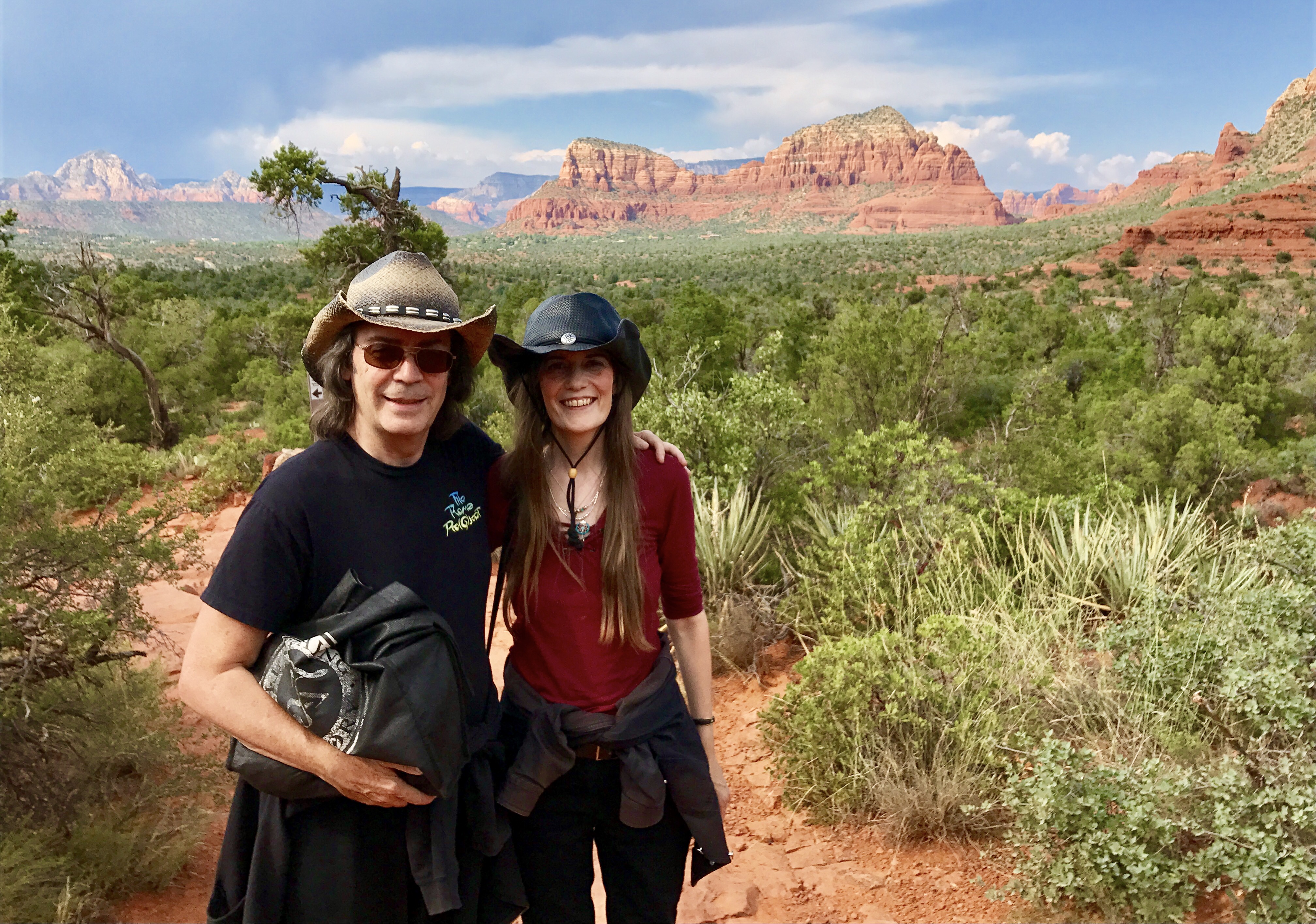 You are Steve's wife and songwriting partner. How long have you been involved with Steve's music?
In a small way, for many years... In a big way, for at least ten years. It began before our marriage. I met Steve in 1990 when I was working for a film production company. He was interested in doing the music for a film that we were planning to put out. He and I talked about ideas for video images to go with the music. Then later on, it turned into writing together.
Which was the first song you wrote together? 
The first song we did together in a proper way could have been Sleepers, which is on Steve's Out Of The Tunnel's Mouth album from 2011. As a performer, I did some background vocals for Steve, but it's the writing I'm mainly involved with, especially with the lyrics. We also come up with melody lines together and discuss the instrumental parts. A lot of inspiration comes from our travelling. We visited places like China, Peru, Greece and Cambodia, places that left their mark on our music. We went to Ethiopia recently. India was amazing, too, it gave us lots of ideas. Sometimes it's merely going for a walk together that provides inspiration. One day we went out for a walk in a garden and found this walled-up gateway. We wondered why they had walled up that gateway. It was such a mystery we started to weave a song around it.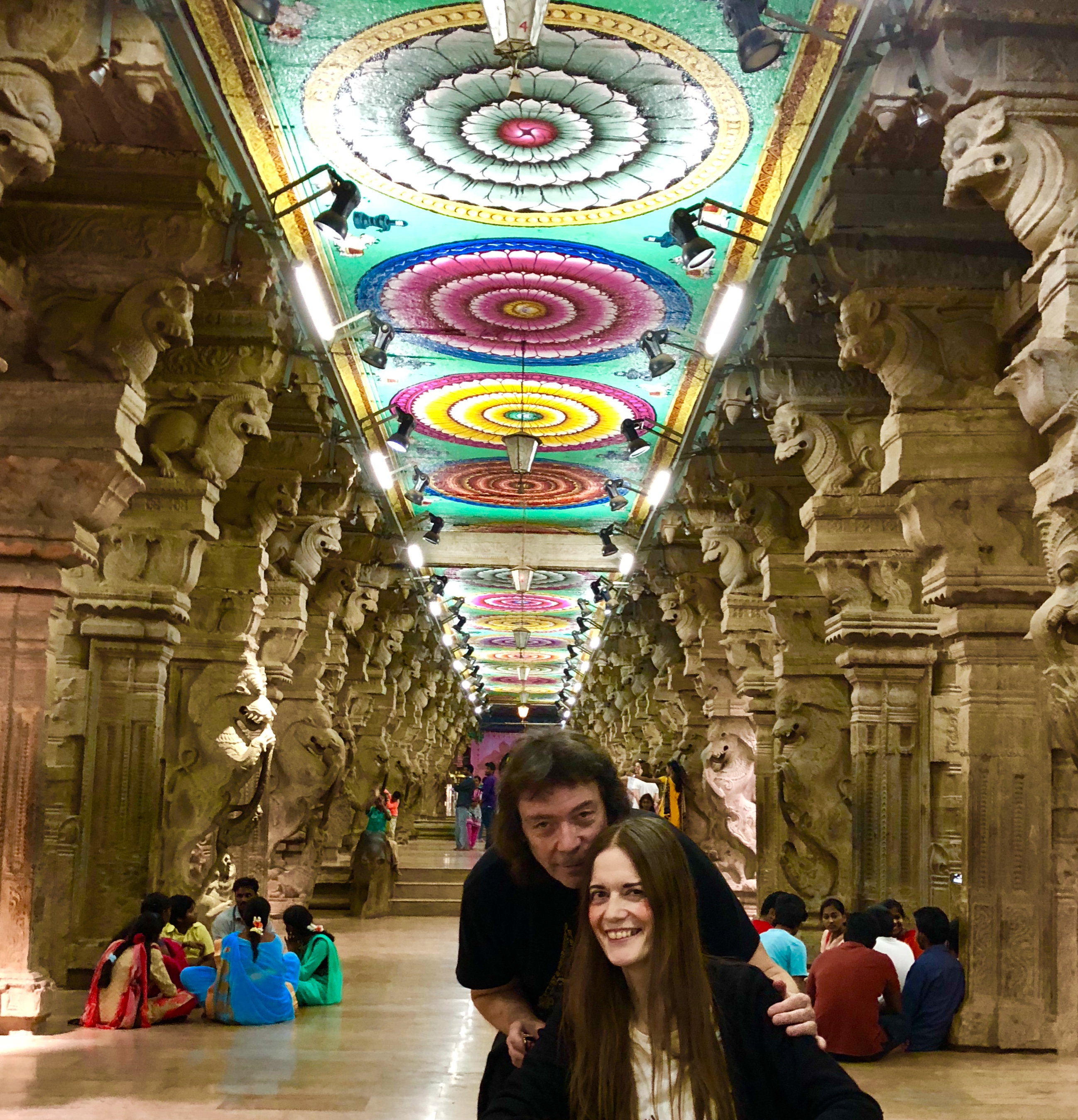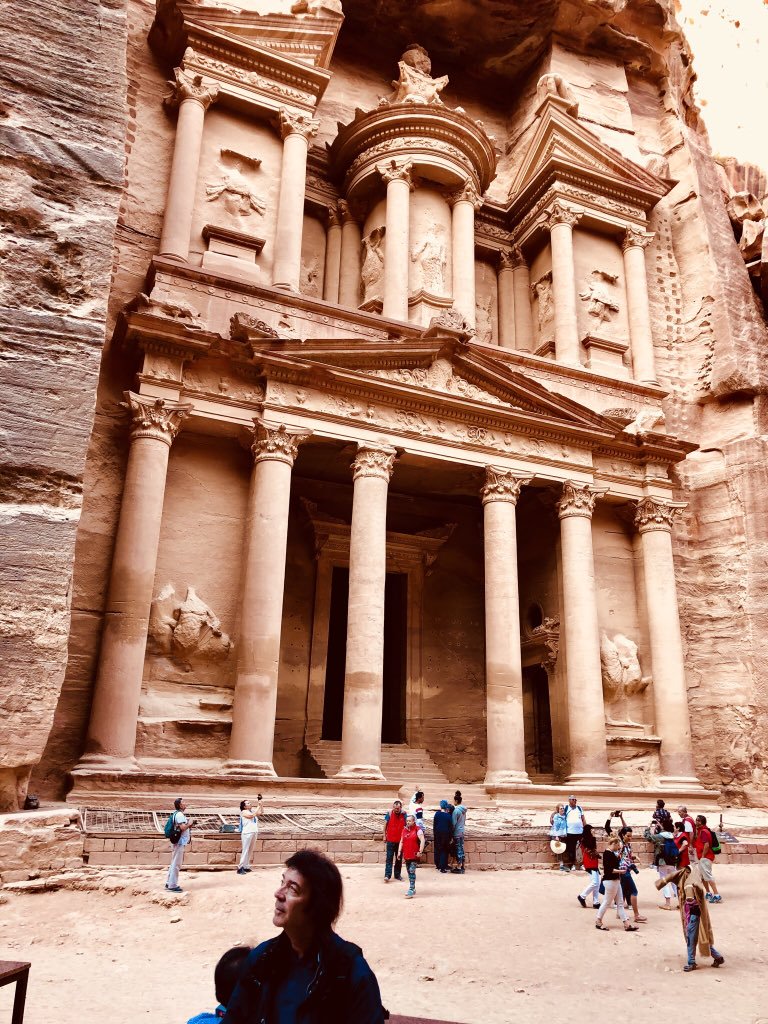 You had visited Petra together before Steve started recording his latest studio album At The Edge Of Light... 
Yes, Petra is a remarkable and inspirational place. It has the most amazing rocks and that ancient city. We also went into the Arabian desert and spent a night with the Bedouins in the middle of nowhere. In Ethiopia, we travelled down in the the Great Rift Valley to meet the tribes. We love to encounter people and get a sense of what their culture is all about.
What inspired you while making the breathtaking video for Under The Eye Of The Sun? 
The idea for that came from a visit to Arizona, Monument Valley and Sedona. But the images displayed in the video are from many places, even from Asia. You can literally feel the primordial spirit while looking at these landscapes. Our friends Leigh and Franck put the video together for us.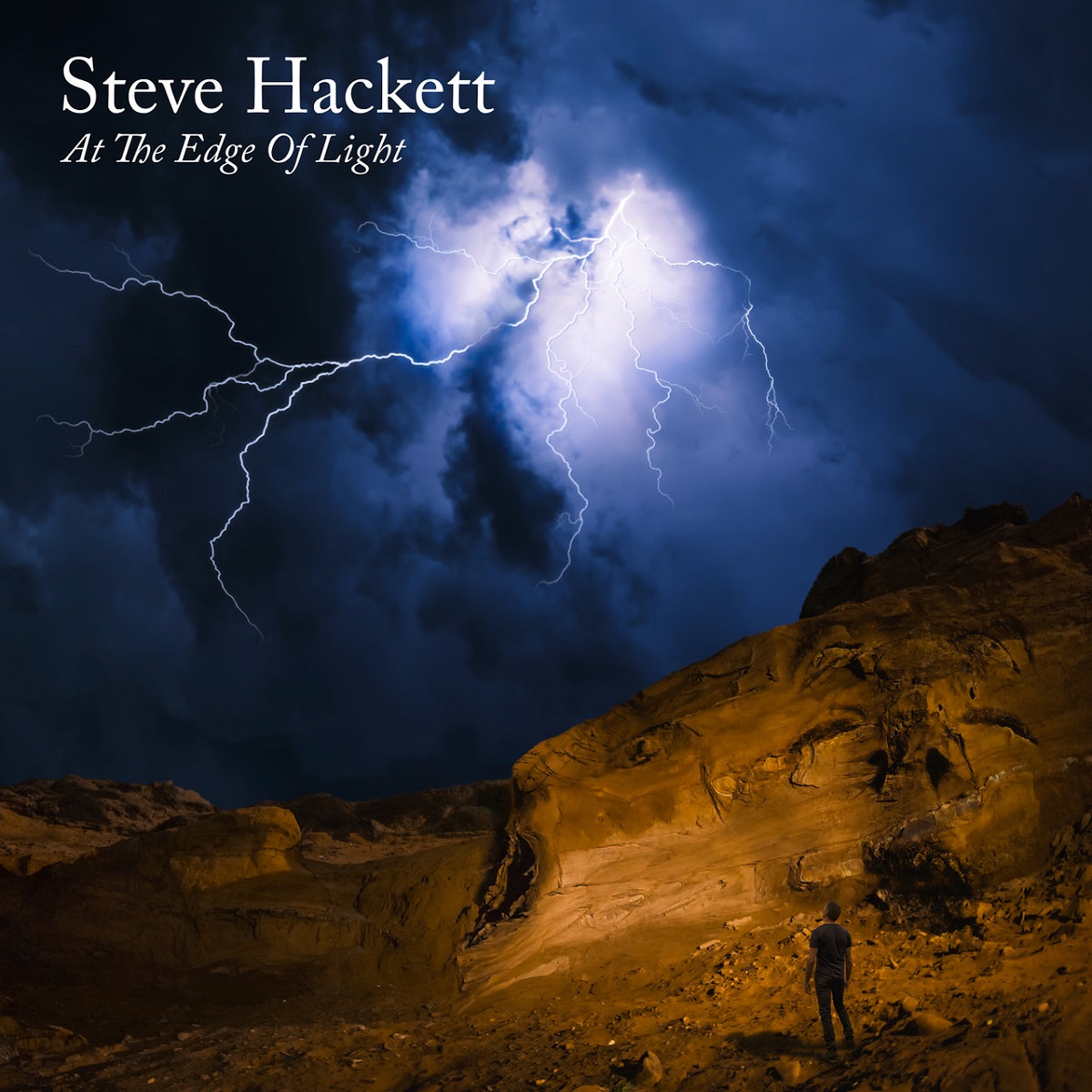 What does the album title At The Edge Of Light mean to you? 
There's a concern in the world these days that we are living in dangerous times, but we hope that enlightened thinking will win in the end. We also worry about the environment and people not welcoming other people. We hope that people will open up to each other at some point. That's the idea behind that title. Steve's previous album, The Night Siren was about raising the alarm that something was going wrong. At The Edge Of Light is about hoping that the positive side of human nature will come through. Wolflight, Steve's album from 2015, was written with similar things in mind, but it has a more mystical aspect to it. The lovely wolves on the cover were brought to the photo shoot by their keeper who they respected as alpha male. As long as he was there, they behaved nicely and Steve was able have his picture taken with them. And a wolf mother was happy for Steve to play with her little cubs.
What can you tell us about the Hacketts' next musical adventure? 
We've already started working on new material. It's going to be rock record, but with a symphonic touch and we are also planning to use lots of exotic instruments again, just like on the previous two albums.