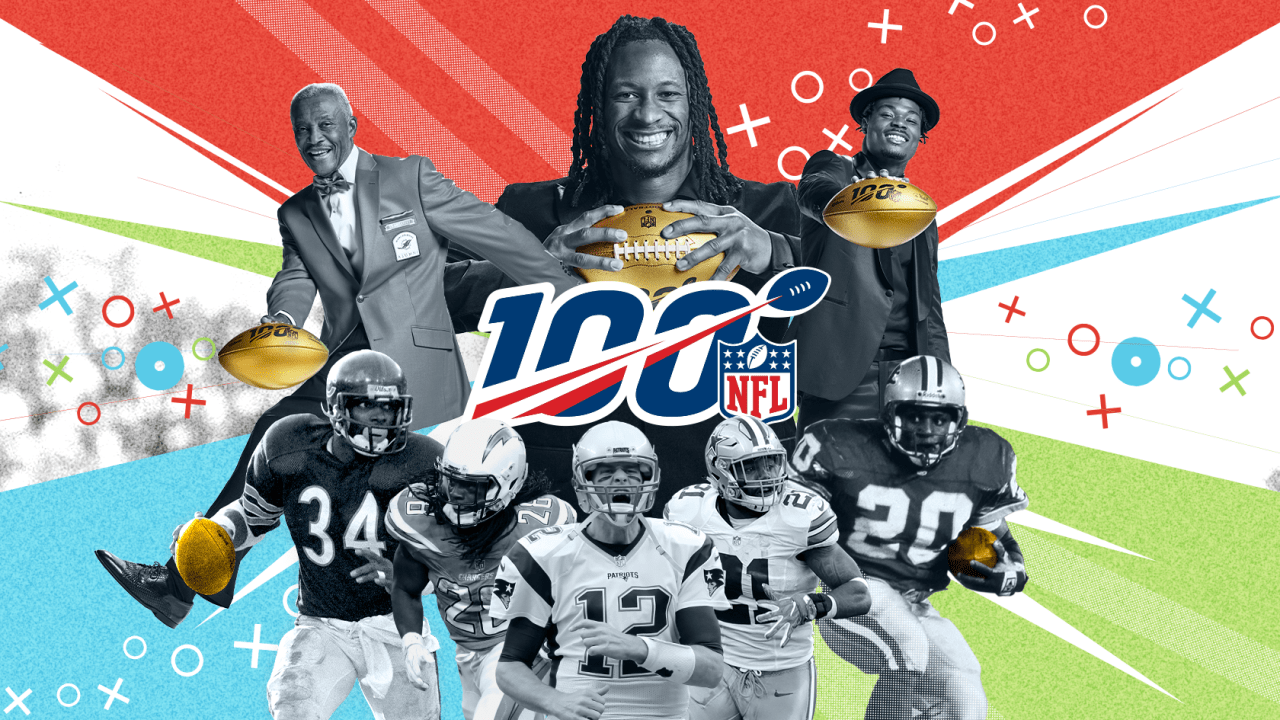 A mai napon veszi kezdetét az NFL századik szezonja. Az #oldtimerockandrollmagazine főszerkesztője, Sebők Tamás rettegve fog szurkolni kedvenc csapatának, a Green Pay Packersnek, akik a jubileumi #kickoff alkalmából örök riválisuk, a Chicago Bears ellen lépnek pályára. És mint tudjuk, a medve nem játék...
Természetesen a teljes szerkesztőség egyöntetűen azon az állásponton van, hogy #GoPackGo - de bármi is lesz a kimenetele az összecsapásnak, mi összeszedtük, hogy mely old school rock dalok hangzanak fel legtöbbször az NFL stadionokban. (Válogatásunkból direkt kihagytuk az olyan modern kori rock előadók dalait, mint pl. a P.O.D., a Five Finger Death Punch, vagy a White Stripes, igyekeztünk az "öregrock" dalokat fókuszban tartani). 
10. The Rolling Stones: Start Me Up 
Mick Jagger az 1981-es USA-turné során minden városban az adott csapat mezét viselte a fellépések során. A Denver Broncost nagyon megérinthette az esemény, hiszen a Start Me Up azóta a csapat nem hivatalos, de gyakran használt dala (de természetesen más arénákban is gyakran felcsendül). 
9. Ozzy Osbourne: Crazy Train
A sötétség hercegét senkinek sem kell bemutatni. Nagy slágere a New England Patriots nem hivatalos bevonuló dala.
8. Survivor: Eye Of The Tiger
Miért szerepel ez a dal egy sport témájú zenei válogatásban? Ugye nem komoly a kérdés? 
7. Metallica: Enter Sandman
Nem csak az NFL, de a AAL és az egyetemi bajnokság is gyakran veszi igénybe hangulatkeltéshez a friscói négyes klasszikusát. Érdekesség, hogy a zenekar tagjai egyébként nem a San Francisco 49ers-nek, hanem az Oakland Raidersnek szurkolnak. 
6. Scorpions: Rock You Like A Hurricane
A dal szövege elég jól passzol egy tökös sporteseményhez, valószínűleg ezért gyakori vendég a dal az ottani lejátszókban. 
5. Guns N' Roses: Welcome To The Jungle 
A dal 1987-es megjelenése óta elmozdíthatatlan az NFL-es "DJ"-k lejátszási listájáról, és ez nem is igényel túl sok magyarázatot. 
4. The Who: Baba O'Riley
Az ősöreg angol zenekar dala kihagyhatatlannak számít az amerikai NFL-ben: alig van olyan focimeccs az USA-ban, ahol ez a dal szünetben vagy átvezetőként ne hangzana fel legalább egyszer. 
3. Bon Jovi: Livin' On a Prayer
Hát igen, vannak meccsek, amikor imádkozni kell pár yard előrehaladásért is...D
2. Big Head Todd & The Monsters: Boom Boom
John Lee Hooker klasszikusának modernizált átirata szintén gyakori vendég az amerikai futballmeccsek lejátszási listáján. A Caroline Panthersnek pedig ez a #touchdown dala is. 
1. AC/DC: Thunderstruck
Ha már a TouchDown daloknál tartunk: a Houston Texans gólszerzése esetén ez a dal hangzik fel, vélhetően a "Went through to Texas, yeah Texas, and we had some fun..." sornak köszönhetően. De nem csak náluk, hanem rengeteg más alkalommal is "tetten érhető" a nóta az NFL-ben. Sőt Spartan Race versenyeken, vízilabda mérkőzéseken .... Jobban belegondolva, ez a világ sporteseményein legtöbbször felhangzó motivációs zene, a világ ultimate hype-dala. (a második ilyen pedig a szintén az ausztrál rockbanda nevéhez köthető Back In Black).