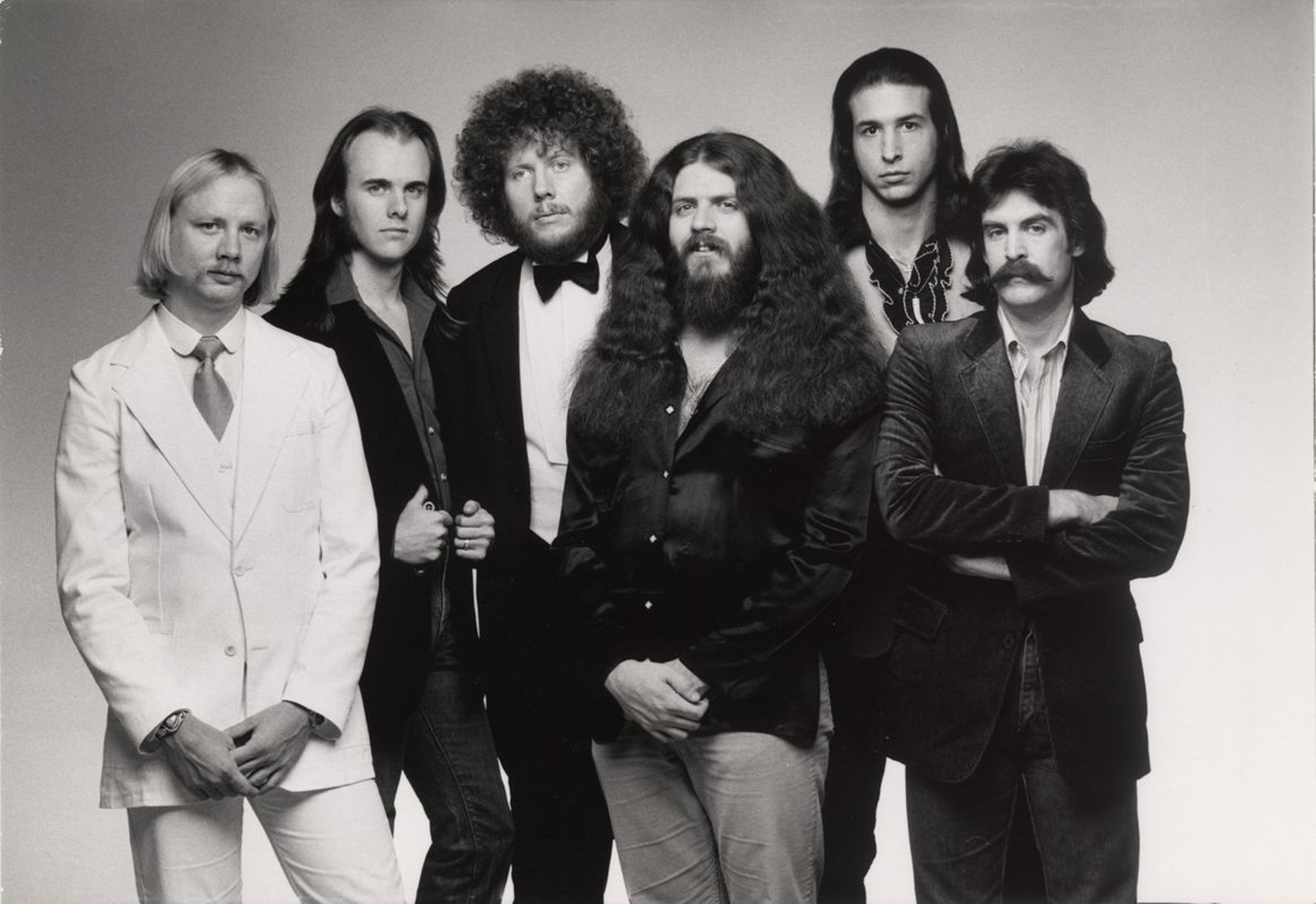 Topeka az USA Kansas nevű államának fővárosa, és az innen származó muzsikusok szerint egyáltalán nem vádolható azzal, hogy az ország buliközpontja lenne, ahol egyik fülledt hangulatú party követi a másikat. A 70-es években világhódító útjára induló progresszív rockzenekar, a Kansas tagjai is osztották a nézetet: Topeka csak arra jó, hogy az ember kitörjön belőle. Harmadik, Masque című albumuk felvételekor szintén ez a cél lebegett a szemük előtt, és némi mocsárbűz, aligátoroktól való rettegés és a Queennel közös turné révén közelebb is kerültek az álmuk megvalósításához
1975-ben járunk… A Kansas állam fővárosából, Topekából származó, egyszerűen csak Kansas névre keresztelt, ám cseppet sem egyszerű, hanem nagyon is progresszív zenét játszó csapat fennállásának egyik legaktívabb korszakát éli: másfél év telt el az első albumuk megjelenése óta, de már a harmadikat készítik. Bemutatkozó (cím nélküli) anyaguk a 174. helyig jutott az amerikai eladási listán, az utána következő Song For America pedig már az 57. helyig kúszott fel. Egyre nagyobb a nyomás a zenekaron, hogy előálljon egy rádióslágerrel, annál is inkább, mivel mentoruk, menedzserük, kiadójuk és pártfogójuk, Don Kirshner szinte napi rendszerességgel követeli tőlük.
"Donnak köszönhetünk mindent: ha ő nincs, sosem jutunk lemezszerződéshez az isten háta mögötti szülővárosunkból. Don azonban nem volt rocker, pláne nem prog rocker. A legnagyobb sikereit olyan popcsapatok karrierjének egyengetésével aratta, mint a Monkees vagy az Archies, és nem élte volna meg tragédiaként, ha végül a Kansas is hasonló dalokat kezd el gyártani, pláne ha pénzt is hoznak a konyhára. Mi viszont igen. Törtük a fejünket, hogy miképp tehetünk Don kedvére úgy, hogy közben nem csinálunk magunkból bohócot. Így született meg az első slágerkísérletünk, az It Takes A Woman's Love To Make A Man, amelyet Steve Walsh, az énekesünk írt. Lendületes, majdnem végig egy tempóban maradó dal, ami mégis több egy szimpla nyáresti boogie-nál" – nyilatkozta néhány évvel ezelőtt Phil Ehart dobos és zenekarveztő.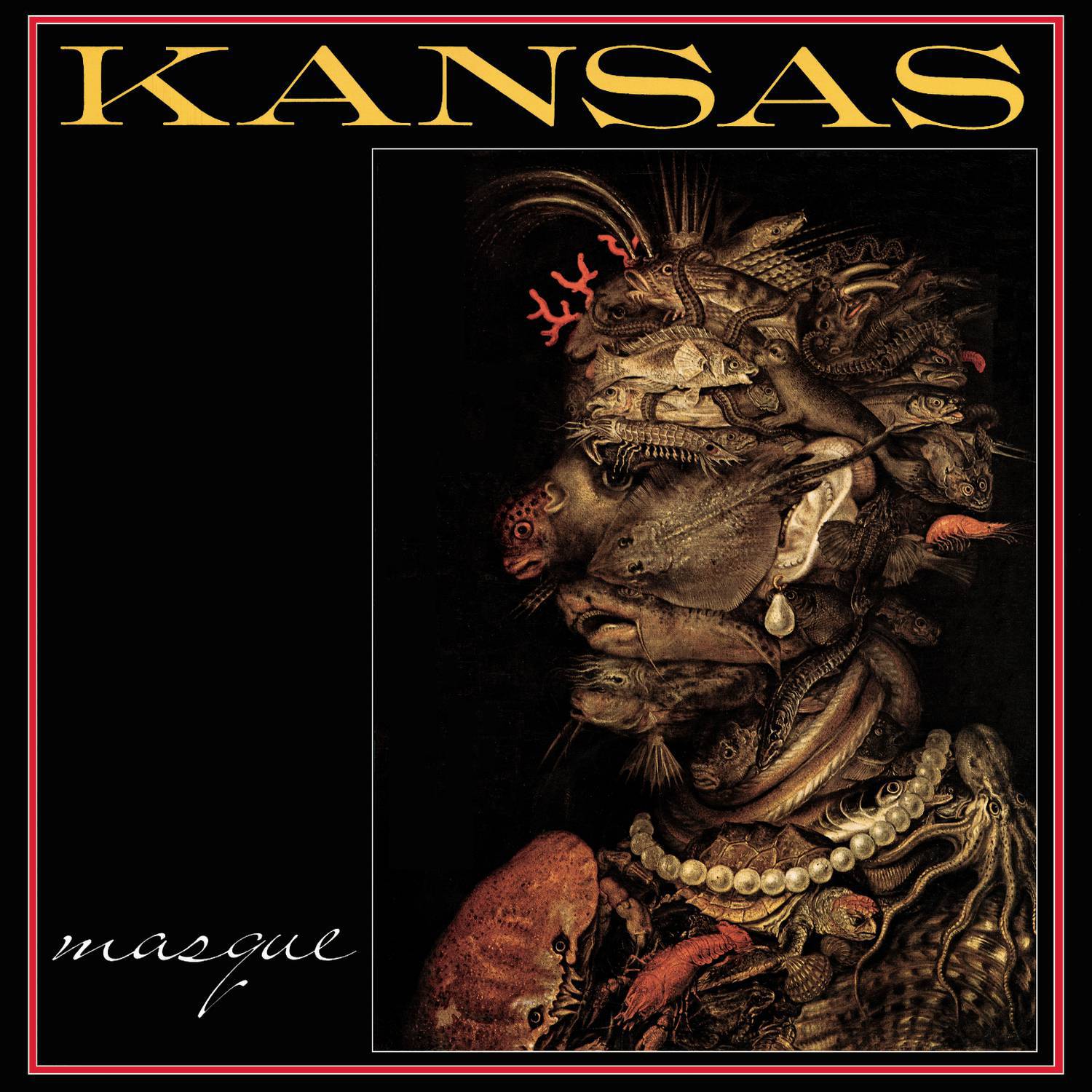 Az 1975. szeptember 20-án megjelent Masque albumot nyitó Walsh-szerzemény, a kellemesen macsó és csajozós, teli torokból énekelt It Takes A Woman's Love To Make A Man és a lemezt záró heroikus Livgren-műremek The Pinnacle tökéletesen példázza, miféle elképzelések feszültek egymásnak a zenekaron belül. Steve Walsh énekes-billentyűs veretes hard rock dalokat akart írni, amelyek beindítják a közönséget a koncerteken, Kerry Livgren gitáros pedig komplex prog tételeket, amelyek elgondolkodtatnak és érzelmi reakciókat váltanak ki a hallgatókból. Mivel a két teljesen különböző megközelítést alkalmazó zenész kitűnően tudott együtt dolgozni, egymás dalaiból is kihozták a maximumot, és az ő szerzői kettősük tette a Kansast minden idők egyik legjobb zenekarává.
A Kansas tagjai abban reménykedtek, hogy harmadik albumukat egy híres Los Angeles-i vagy New York-i stúdióban készíthetik el, Kirshner azonban Louisiana mocsárvidékére, Bogalusába küldte őket a nemrég alapított Studio In The City-be. A zenekar őszinte örömére kiválóan felszerelt helyről volt szó, ám a vadregényes környezet többször is bizarr meglepetésekkel szolgált. "Gyakran előfordult, hogy a fárasztó napi felvételadag végeztével, amikor elcsigázottan kinyitottuk a stúdió ajtaját a kocsijainkhoz igyekezve, egy armadillo vagy akár egy, a mocsárból előmerészkedő aligátor akart beslisszolni mellettünk az épületbe. Az armadillóktól nem ijedtünk meg, de az aligátorok rendesen ránk hozták a frászt. Már nem tudom, melyikünk mondta, de jót röhögtünk rajta: inkább az aligátor, mint még egy telefonhívás Kirshnertől, amiben arról érdeklődik, hány potenciális sláger lesz a lemezen" – anekdotázott Ehart.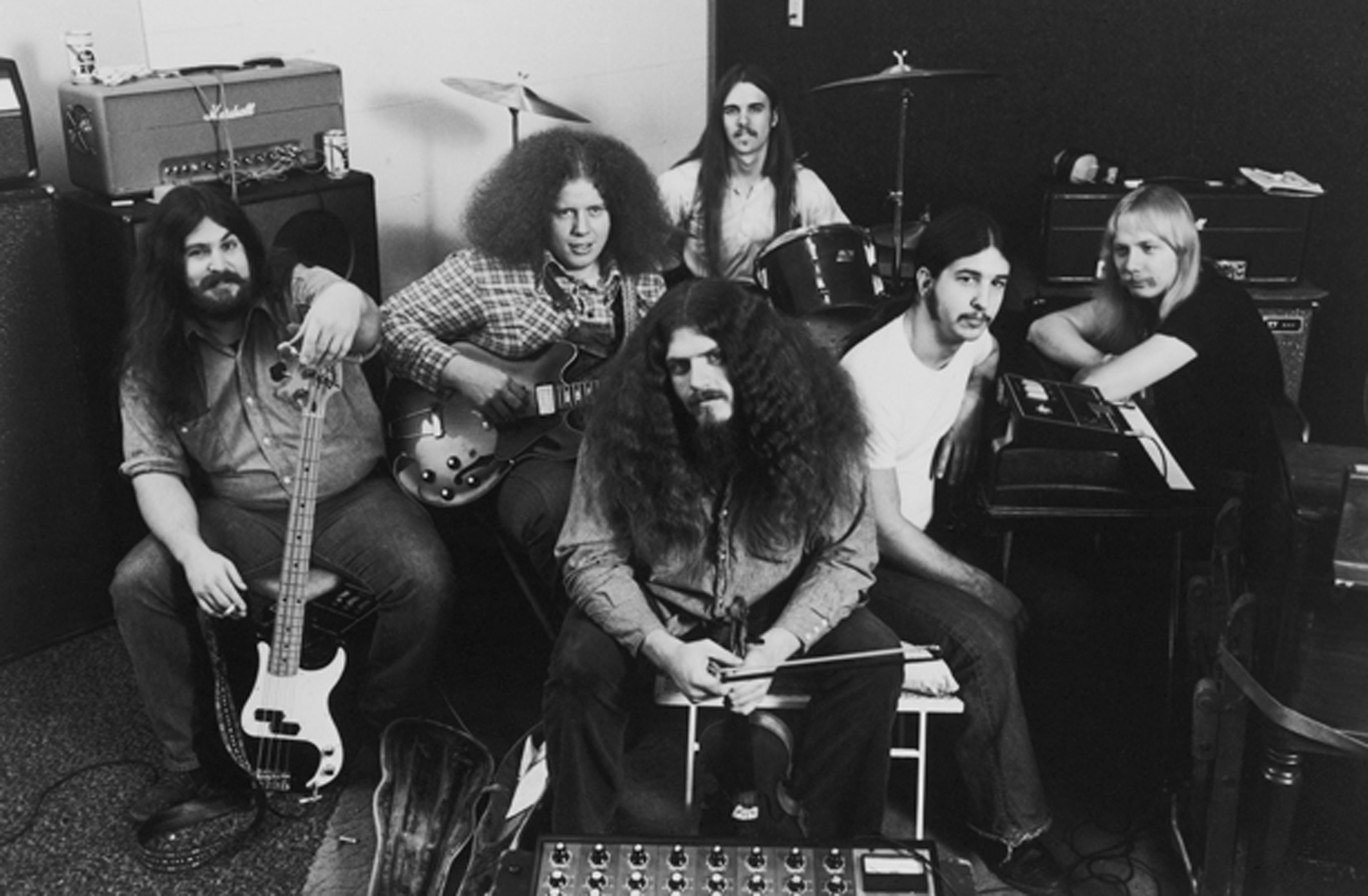 "Akadtak egyéb problémák is. A közelben egy papírgyár állt, ami napi 24 órában üzemelt, és olyan orrfacsaró bűzt árasztott, mint egy mocsárba dobott hulla segge. Egyszóval a Masque-ot majdnem gázmaszkban vettük fel, tényleg csak egy hajszálon múlt, hogy ne azzal a fejünkön zenéljünk, ugyanis elég volt csak egy percre résnyire nyitni az ajtót, és a stúdió egész napra megtelt a szomszédból érkező illattal. Viszont remek éttermek voltak a közelben, ez pedig némileg kárpótolt minket a viszontagságokért, legalábbis engem mindenképp" – mesélte Rich Williams gitáros, aki ekkoriban úgy festett a sok étteremlátogatástól, mint egy haspók jeti.
Az aligátorok keltette félelem és a förtelmes szag ellenére a Masque bivalyerős lemez lett. A két, már említett dalon kívül olyan szerzeményeket tartalmaz, mint a Walsh és Livgren által jegyzett, a koravénség érzéséről könnyed ritmizálással mesélő Two Cents Worth, vagy a Livgren egyik fő művének számító és közönségkedvenc epikus tétel, az Icarus (Borne On Wings Of Steel), amelyet a jól ismert görög legenda ihletett. Az All The World című poszt-hippi és pozitív üzenetű prog remeklést kivételesen nem Livgren, hanem Walsh és Robby Steinhardt hegedűs-énekes írta. A Kansas-nek a 70-es években folyamatosan két frontembere volt: az agilis, Hammond-orgonáján játék közben gyakran fejenállást kivitelező Walsh és a közönséggel jól kommunikáló Steinhardt. A Child Of Innocence Livgren kakukktojás dala, a nyilvánvaló prog ízek jelen vannak ugyan benne, de alapvetően egy monstrum riffel megáldott hard rock zúzdáról beszélünk. Az It's You egy rövid, ám lenyűgöző dal Walshtól a tőle megszokott hangszálrepesztő énektémákkal, az üldözési mániás Mysteries And Mayhem pedig igazi sodró rockhimnusz, Walsh és Steinhardt nagyot duettezik benne.
A Kansas a 70-es évek legkeményebben turnézó zenekarai közé tartozott, évi 250 fellépést is képesek voltak lenyomni, miközben sorra készítették stúdióalbumaikat. Nem voltak válogatósak: minden híresebb zenekar elé elmentek játszani, amelyikre csak rá tudták tukmálni magukat: Aerosmith, Mott The Hoople, Bad Company, Jefferson Airplane, Beach Boys és a Queen… A Queennel először 1974-ben koncerteztek együtt, amikor Freddie-ék átruccantak Amerikába egy körre a Sheer Heart Attack albumuk kapcsán. 1975-ben ismét együtt indult útnak a két alakulat az USA-ban (bizonyos helyszíneken egyenrangú felekként, egyforma hosszúságú műsorral léptek fel), és évekkel később Brian May azt nyilatkozta, hogy a Kansas volt az egyetlen olyan előzenekaruk, amelynek fellépései után úgy érezték, igencsak feladta nekik a leckét a bemelegítő brigád, úgyhogy alaposan meg kell dolgozniuk a közönség kegyeiért.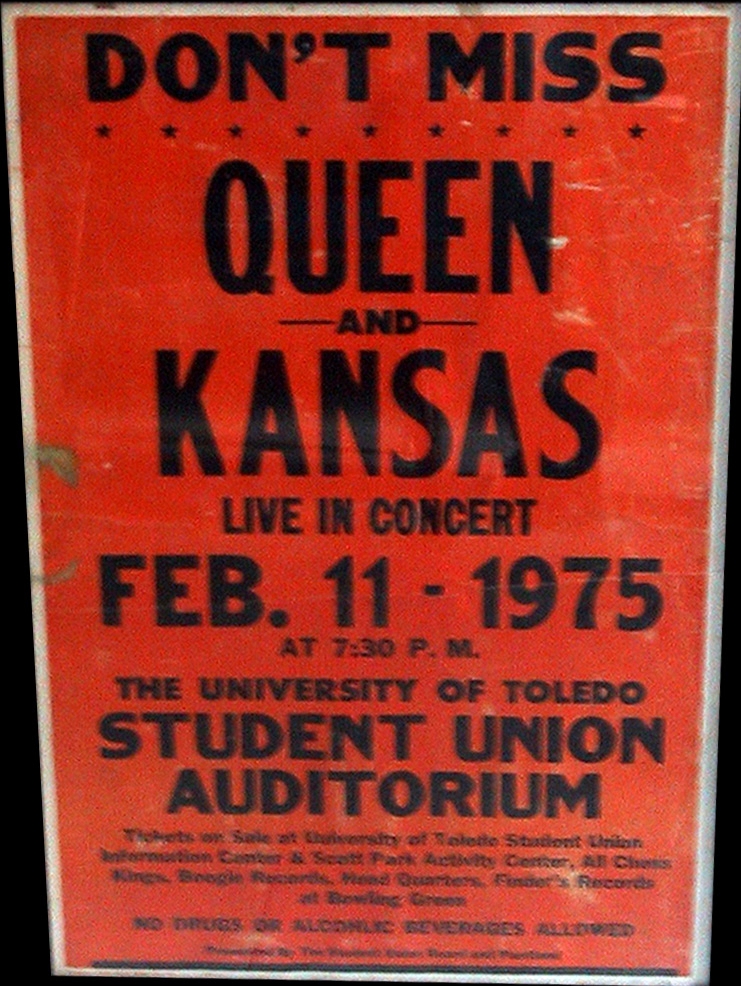 "Fantasztikus zenészek, lemezminőségben szólaltak meg élőben, egy hangot nem hibáztak soha. Steve Walsh pedig a szakma egyik legjobb énekese, hihetetlen hangterjedelemmel. Freddie-nek minden egyes alkalommal rendesen oda kellett tennie magát utána, élvezte a kihívást" – mondta Brian. Azt is meg kell említenünk, hogy míg a két csapat zenészei nagyon jól kijöttek egymással, a frontemberek már nem igazán, Walsh még egy pár évvel ezelőtt adott interjújában is "fárasztó és öntelt seggfej"-nek nevezte Freddie-t (A Queen énekese már ekkoriban is előszeretettel játszotta el fellépések előtt, hogy elment a hangja, majd amikor a szervezők szinte az idegösszeomlás határán álltak, a mindenhová vele tartó barátai pedig sokadszorra is azzal hízelegtek neki, hogy fantasztikus vagy, dehogy ment el, akkor nagyvonalúan kijelentette, hogy időközben visszajött…)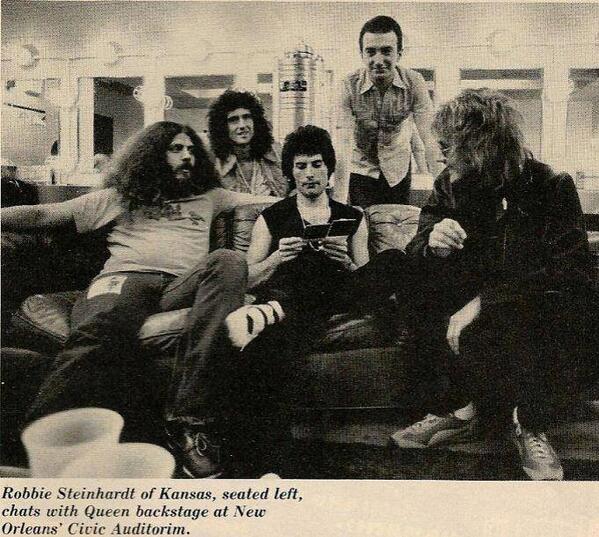 A Masque igazi átmeneti lemeznek bizonyult a Kansas történetében: A várva várt nagy áttörést nem hozta meg (csupán a 70. helyig jutott az eladási listán), a nyitódalából sem lett világsláger, viszont rengeteg új rajongót szerzett a csapatnak, akik között egyre több csinos nő akadt, ugyanis Steve Walsh egyike volt azon maroknyi 70-es évekbeli frontembernek, aki szorgos munkával kigyúrta magát. A napjait szigorú beosztás szerint élő Walsh a turnék alatt is minden reggel hatkor már valamilyen konditeremben edzett… Igaz, hogy bírja a rockcirkuszi tempót, idővel rászokott a kokainra, de ettől csak még többet gyúrt és még gyorsabban.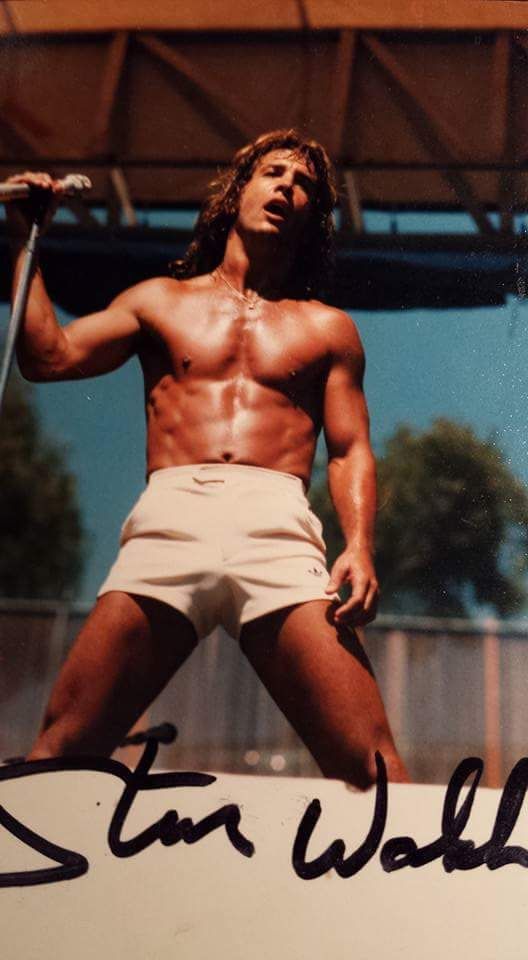 Azt gondolhatnánk, hogy a csapat többé közelébe sem akart menni a louisianai mocsárstúdiónak, ám az végül a szívükhöz nőtt, és itt vették fel később két megasikert eredményező albumukat, az 1976-os Leftoverture-t és az 1978-as Point Of Know Return-t is. Minderről azonban majd egy másik alkalommal mesélek...