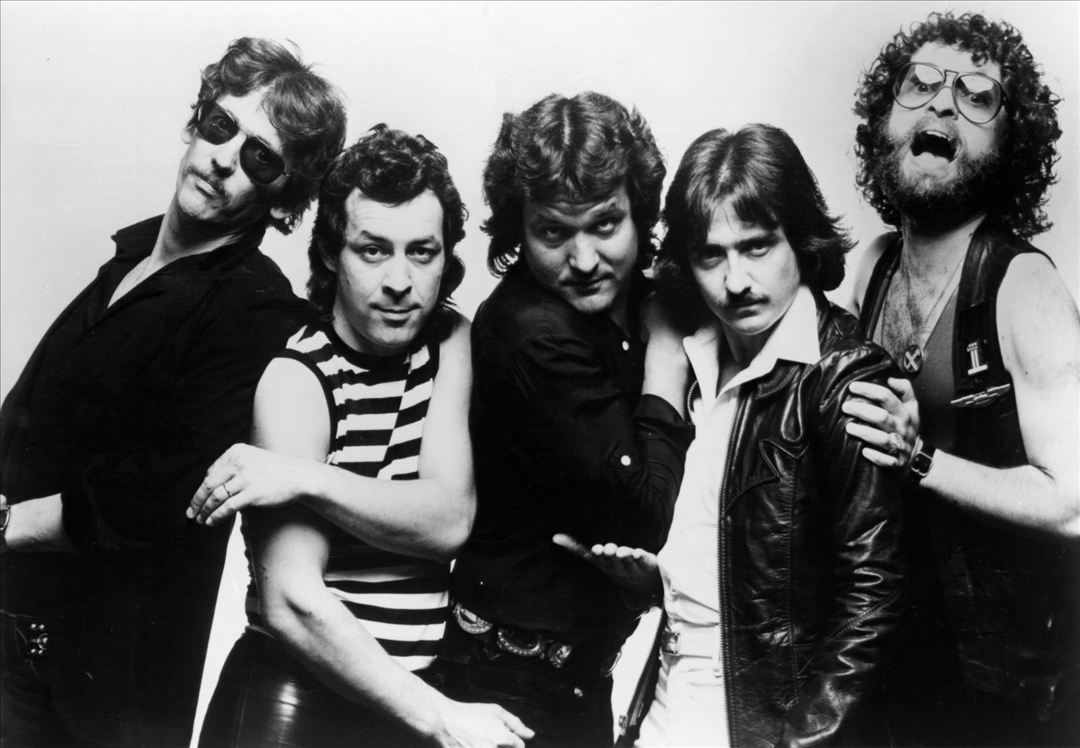 Azt, hogy a horror irodalom mestere, Stephen King nagy rockrajongó, a Christine című 1983-as regénye óta tudni lehet, ugyanis ebben minden fejezetet egy-egy rockénekes vagy rockzenekar (Chuck Berry, Steely Dan, The Who, Bruce Spingsteen, stb.) dalaiból vett szövegrészletek indítanak. A netes bulvársajtónak köszönhetően annak is híre ment, hogy 2017-ben az író a Rancid nevű klasszikus punk formáció egyik koncertjén felbukkant a közönség soraiban, és láthatóan igen jól érezte magát. Az viszont kevésbé ismert tény, hogy kedvenc rockzenekara a Blue Öyster Cult, akiknek az egyik slágerében még vendégeskedett is "intróbeszélőként".
A gyakran misztikus hangulatú és mondanivalójú hard rockot játszó és roppant sikeres (napjainkig több mint 24 millió albumot adtak el) Blue Öyster Cult  Secret Treaties című 1974-es albumán szerepelt először az Astronomy című dal, amely idővel a csapat rajongóinak egyik legfőbb kedvence lett. A szövege a 2016-ban elhunyt Sandy Pearlmantől származik, aki a banda mindenható producere és imidzsének kidolgozója volt: az ő egyik költeményének szemelvényeiből áll össze. A versben egy idegen faj (a Blue Öyster Cult több dala is UFO-s ihletésű), a Láthatatlanok egy általuk befolyásolt és "átalakított" emberi lényt, a néha Desdinovaként is emlegetett Imaginost a történelem különféle korszakain vezetik keresztül. Desdinova/Imaginos 1804-ben születik, és emberfeletti tulajdonságokat kap mestereitől, a földönkívüliektől. Képes az időutazásra, valamint többféle alakban megjeleni, ráadásul felettébb hosszú életű: szerepet játszik az I. világháború kitörésében is.  Az Astronomy című számban döbben rá, kicsoda ő valójában és mi a küldetése.
1988-ban a zenekar ismét felvette a dalt a Pearlman sci-fi vízióját kiteljesítő, Imaginos című konceptalbumának munkálatai során: ezúttal nem Eric Bloom énekes-ritmusgitáros énekelte, hanem Jon Rogers basszusgitáros. Az új verzióhoz videoklip is készült, amelyet csak Nagy-Britanniában vetítettek, és itt jön Stephen King a képbe: ő szavalta fel a klip intróját, amely bemutatja a paranormális képességekkel felvértezett főhőst. Sajnos a zenés kisfilmet (amelyben egy kastély, egy rab és ilyen-olyan jelenések láthatók) nem sikerült fellelnem a világhálón, viszont King intróját igen. Hatásos indítás, annyi szent… 1998-ban a szintén a csapat rajongótáborát erősítő Metallica feldolgozta az Astronomy-t a Garage Inc. albumon. A King Végítélet című regényéből készült 1994-es tévésorozatban pedig elhangzik a Blue Öyster Cult legismertebb dala, a (Don't Fear) The Reaper (valószínűleg az író kérésére).