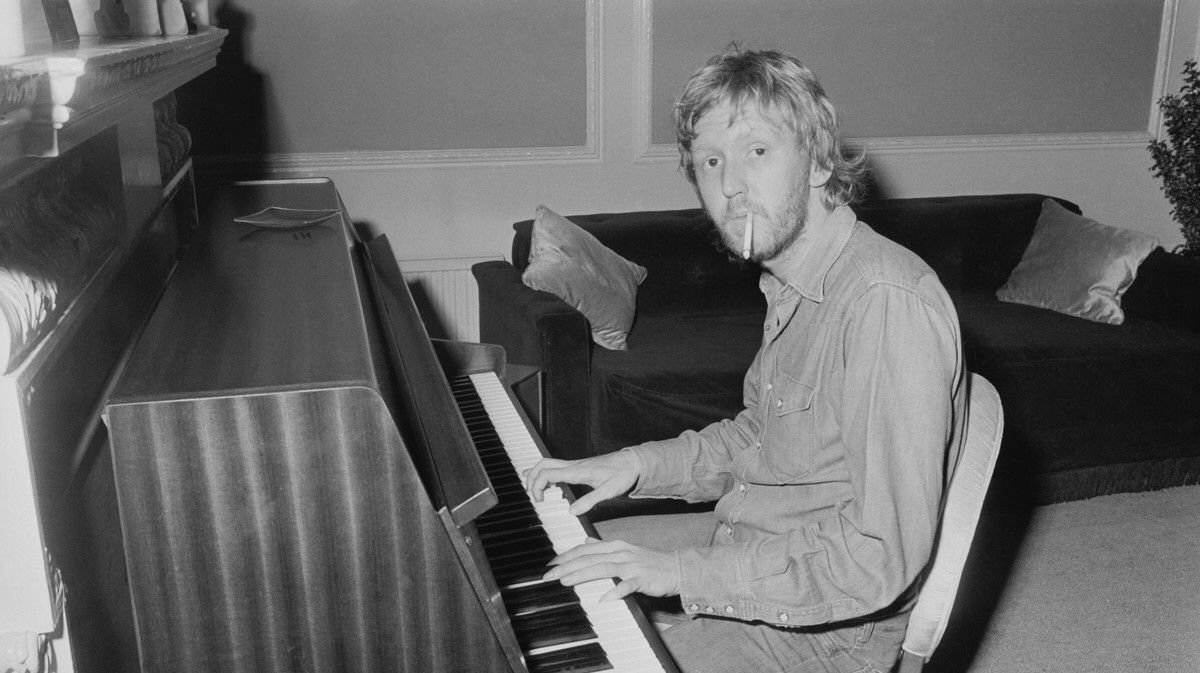 Joey Kramer, a hard rock legenda Aerosmith dobosa nemrég arról beszélt egy interjúban, hogy a csapat nevét ő találta ki két évvel a zenekar megalakítása előtt, mégpedig Harry Nilsson egyik albumának hatására. Ki ez a Harry Nilsson? A 60-as és 70-es évek egyik legnagyobb hatású énekeséről van szó, Ringo Starr legjobb barátjáról és John Lennon bálványáról, aki Magyarországon mégsem közismert. Ezen a helyzeten szeretnék most változtatni…
Kramer 1968-ban ötölte ki később világsikert arató rockbandája nevét, méghozzá egy olyan lemeznek köszönhetően, amely nem épp az Aerosmith-éhez hasonlító muzsikát tartalmaz: "Abban az évben kevés anyagra kattantam rá úgy, mint Harry Nilsson Aerial Ballet című albumára. Szabályosan széthallgattam a lemezt, és nem csak a rajta hallható fantasztikus énektémák fogtak meg, hanem a dalszövegek is. Rettenetesen unatkoztam a suliban, úgyhogy elkezdtem telefirkálni a füzeteimet lehetséges zenekarnevekkel, mivel épp azon törtem a fejemet ekkoriban, hogyan hívják majd a bandámat, amivel sztárok leszünk. Az Aerial Ballet volt a kiindulási alap, ebből próbáltam valamit kihozni: Aeromind, Aerostar, Aero-ez meg Aero-az… Végül rájöttem: Aerosmith, ez az igazi! Rögtön el is újságoltam minden ismerősömnek és barátomnak, hogyan is fogják hívni a csodacsapatomat, megemlítve, hogy mellesleg mi leszünk a legnagyobbak. De ők csak legyintettek: Persze, Joey, álmodozz csak tovább… Aztán pár év múlva mindegyiküknek leesett az álla, amikor megláttak a tévében."
Az Aerial Ballet egyáltalán nem egy obskúrus kultlemez, amit csak néhány "beavatott" hallott eddig – legalábbis az USA-ban és Nyugat-Európában nem az. Az 1968-as év egyik nagy durranása volt, Everybody's Talkin' című dalát pedig, miután felkerült az 1969-es Éjféli cowboy (Dustin Hoffman és Jon Voight főszereplésével készült filmtörténeti mérföldkő) soundtrack-jére, milliók dúdolták éveken át. Amikor a Beatles 1968-ban megalapította az Apple céget, az esemény kapcsán szervezett sajtókonferencián John Lennontól megkérdezte egy újságíró, hogy ki a kedvenc amerikai előadója, mire ő így válaszolt: "Nilsson". A zsurnaliszta ezután Paul McCartneytól szerette volna megtudni, melyik a kedvenc amerikai zenekara, de ezúttal is azt a választ kapta – némi iróniával fűszerezve −, hogy Nilsson.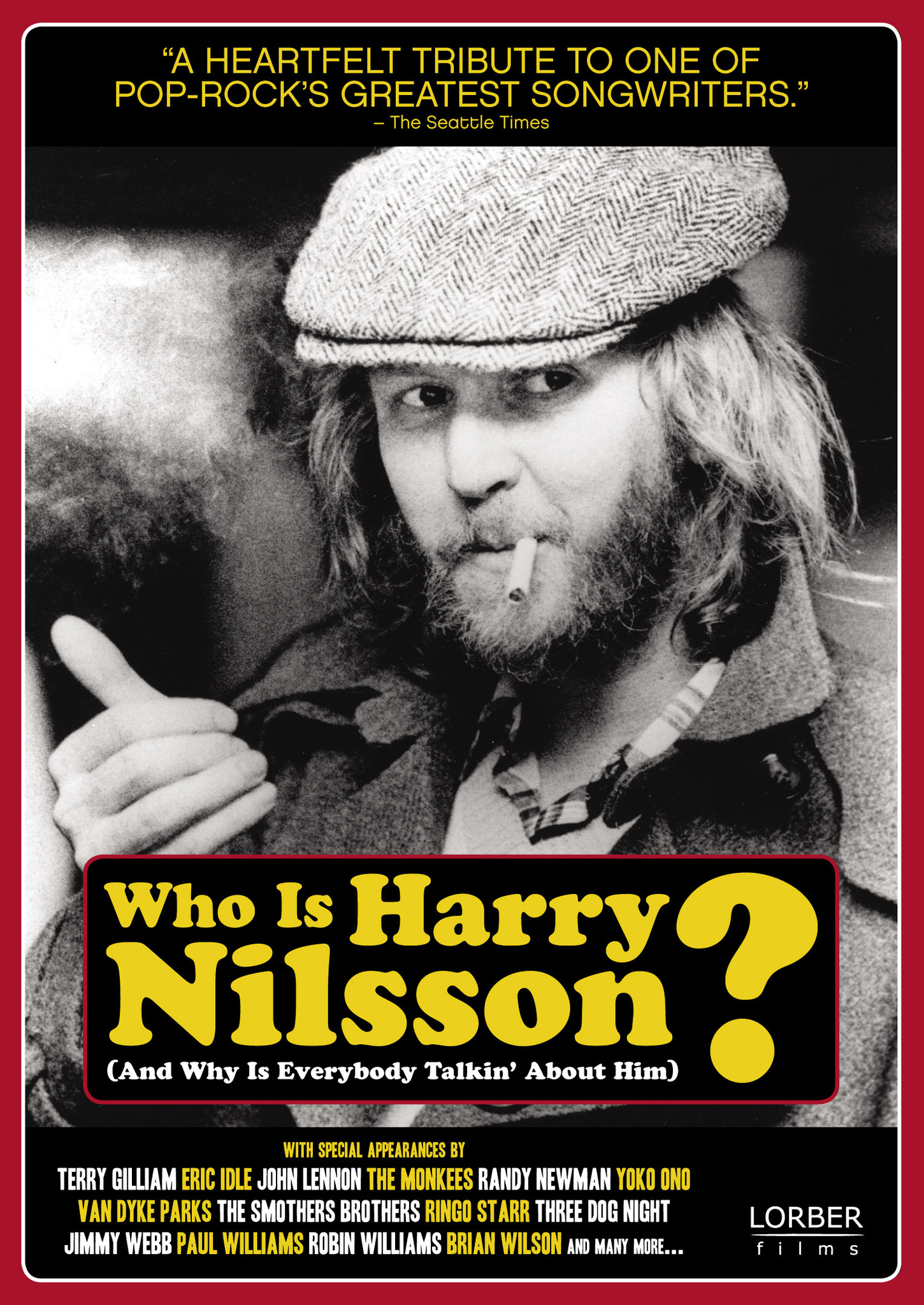 Harry Nilsson 1941-ben született Brooklynban. Apai ágon a nagyszülei cirkuszi artisták voltak, tőlük örökölte előadói és művészi hajlamát. A házaspár egyik mutatványa Légi balett címen futott, amelyről Harry aztán elnevezte a végül Joey Kramert is megihlető albumát. Apja lelépett, amikor a fia még csupán 3 éves volt, ám a trauma így is kitörölhetetlen nyomot hagyott az énekes pszichéjében, és több dalában is visszaköszön (1941, Daddy's Song). Az őt és húgát egyedül nevelő anyja nagyon keveset keresett, ezért Harrynek hamar munka után kellett néznie. Egymást követték az alkalmi melók, míg az 1960-as évek elején egy nap rámosolygott a szerencse: felvették banki ügyintézőnek. Harry csak az elemi iskolát járta ki, úgyhogy kamu végzettségeket írt a jelentkezési lapjára. Később a főnökei megtudták, hogy átverte őket, viszont megtarthatta az állását, mivel ő bánt a beosztottak közül a legjobban a számítógépekkel, amelyek épp ekkoriban kezdtek nélkülözhetetlenné válni a bankszférában. Harry egészen addig megtartotta banki állását, amíg be nem futott énekesként.
Harry 1958-tól kezdve fektetett egyre több energiát a zenélésbe. Legnagyobb kedvencei Ray Charles és a vokáltémáikkal a Beatles tagjaira is nagy hatást gyakoroló Everly Brothers voltak. Már az elejétől fogva saját dalokban gondolkodott, amelyeket egyedi módszerrel írt: Akárhol is tartózkodott, "fejben" mindig zenét hallgatott, és amikor azon kapta magát, hogy nem emlékszik pontosan valamelyik kedvenc slágerére, az eszébe nem jutó énekdallamokat, szövegsorokat és zenei témákat saját kútfőből betoldotta, aztán végül az emlékezetében megmaradt részeket is átalakította, és egyszer csak kész volt egy saját szerzemény.
Hamarosan egyre nagyobb neveknek írt dalokat "zenemunkásként", amelyeket demo formában maga énekelt fel, hogy a sztárok azokat hallgatva eldönthessék, elő akarják-e ők is adni valamelyik szerzeményt. Little Richard Harry egyik ilyen felvételének hallatán mondta a visszahúzódó énekesnek, hogy: "Marha jól énekelsz fehér létedre, fiacskám!" 1966-ban jelent meg első albuma, de ez még nem hozta meg számára a várva várt áttörést. Másoknak – például Fred Astaire-nek, Glen Campbellnek és a Yardbirdsnek − írt dalai viszont szép sikereket értek el.
1967-ben készült el második anyaga, a Pandemonium Shadow Show, amelyet a szakmabeliek sorra ajánlgattak egymásnak, így nemsokára a Beatles is értesült a létezéséről, és annyira megtetszett nekik a lemez, hogy Lennon és McCartney egyaránt felhívta Harryt, és kifejezték elismerésüket. Lennon egyenesen azt mondta, hogy annyira lenyűgözte az album, hogy egyszer 36 órán keresztül nem csinált mást, csak azt hallgatta. 1968-ban érkezett a már említett Aerial Ballet, amely tovább növelte Harry Nilsson hírnevét, 1969-ben pedig a Harry című folytatás, amelyről az I Guess The Lord Must Be In New York City igazi megaslágerré vált, két évvel később még a Sophia Loren főszereplésével New Yorkban forgatott Mortadellában is felbukkant.
1971 novemberében jelent meg Harry Nilsson legfontosabb albuma, a Nilsson Schmilsson, amelyen az énekest az amerikai session muzsikusok krémje kísérte, és a legnépszerűbb slágerei közül három is ezen található: a calypso műfajban íródott poharazgatós Coconut, a Jump Into The Fire című vad rock and roll klasszikus és az elképesztően gyönyörű Badfinger-feldolgozás, a Without You, amely 1973-ban elnyerte a legjobb férfi énekesi teljesítményért járó Grammy-díjat. Olyannyira tökéletes ez a dal a mellesleg 3 és fél oktávos hangterjedelemmel bíró Nilsson előadásában, hogy már a gondolata is furcsa annak, hogy utána bárki megpróbálja ismét feldolgozni. Ennek ellenére többen is megtették (például Mariah Carey még fénykorában), és bár kiváló verziók is akadnak köztük, egyikben sem érhető tetten az a fajta édesbús drámaiság, amely Nilsson minden lírai dalát jellemzi.
Noha Harry Nilsson alapvetően balladákra specializálódott, az életvitele a 70-es évek elején már leginkább egy napi 24 órán át bulizó züllött hard rockerére hasonlított. Állandó ivócimborái közé tartozott Alice Cooper, John Lennon, Keith Moon (a The Who dobosa) és Ringo Starr is, aki azonban idővel szimpla szesztestvérből Harry legjobb, mindenben az énekes mellett álló barátjává vált. Együtt szövögették filmes terveiket (ezekről a Keith Moonról írt cikkemben bővebben olvashattok), és hatalmasat buktak anyagilag a Son Of Dracula című közös vámpírprodukciójukkal, amelyben Harry afféle éneklő és a vérivásról leszokni kívánó Drakula-utódként ripacskodott.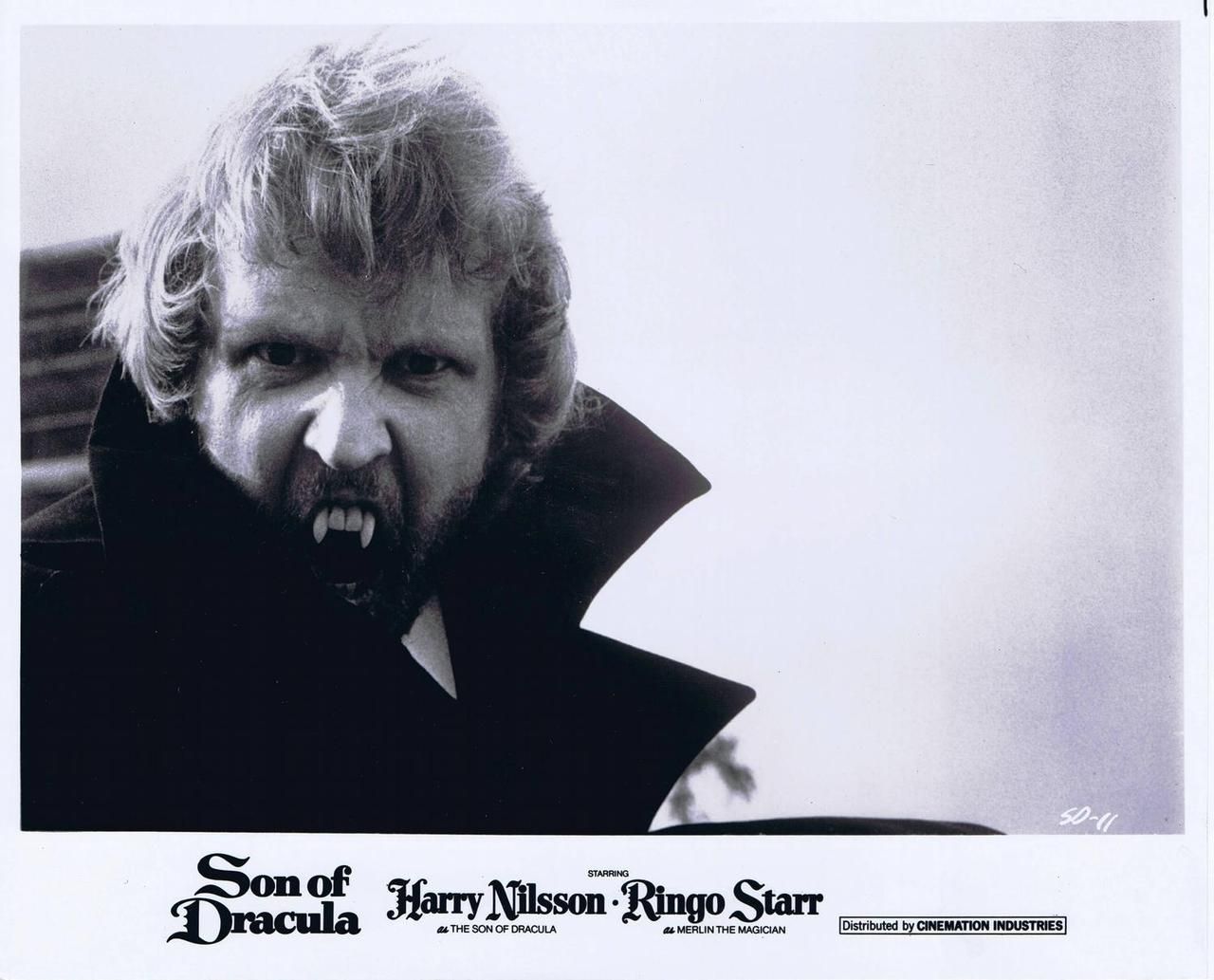 1974-ben zajlott John Lennon úgynevezett "elveszett hétvégéje" (azaz: jó hosszú, piálással töltött időszak – az 1945-ös The Lost Weekend című Oscar-díjas részegfilmnek köszönhető kifejezés), amely egy éven át tartott, miután ideiglenesen szakított Yoko Onóval, és annak titkárnőjével, May Pang-gel költözött össze. Lennon ezt a hirtelen jött "szabadságot" arra használta fel, hogy egyrészt mértéktelenül igyon és drogozzon hasonló érdeklődésű barátaival, másrészt elkészítse szerintem legjobb szólólemezét, a Walls And Bridges-t, valamint producerként világra segítse Harry Nilsson legpiásabb (ám a maga módján így is zseniális) albumát, a Pussy Cats-et. A kísérőzenészek visszaemlékezése szerint a két alkoholista szupersztár a felvételek szüneteiben folyton üvöltőversenyeket tartott, mert nem tudták eldönteni, melyikük hangja erősebb. Ez, valamint Lennon azon döntése, hogy Harry több dalban is rekedtre kiabálja magát, teljesen kicsinálta a balladákhoz szokott énekes orgánumát, amely ezt követően sohasem volt már a régi, és fokozatosan leépült.
Harry Nilsson önpusztító hajlama nem csupán a féktelen dorbézolásaiban mutatkozott meg, hanem abban is, ahogy saját karrierjével bánt: Már a Nilsson Schmillson folytatásán, az 1972-es Son Of Schmilsson-on észlelhetőek a hanyagságból és nemtörődömségből eredő irányvesztettség jelei, de az énekes 1973-ra tartogatta a legnagyobb sokkot, amelyet zeneiparbeli támogatóinak okozott: a hard és a soft rock egyik csúcsévében Frank Sinatra repertoárjából ismerős lágy jazz sztenderdeket tartalmazó, egyébiránt remek lemezzel állt elő (A Little Touch Of Schmilsson In The Night), a Lennonnal közösen készített dekadens Pussy Cats pedig csak rontott az amúgy sem rózsás helyzeten.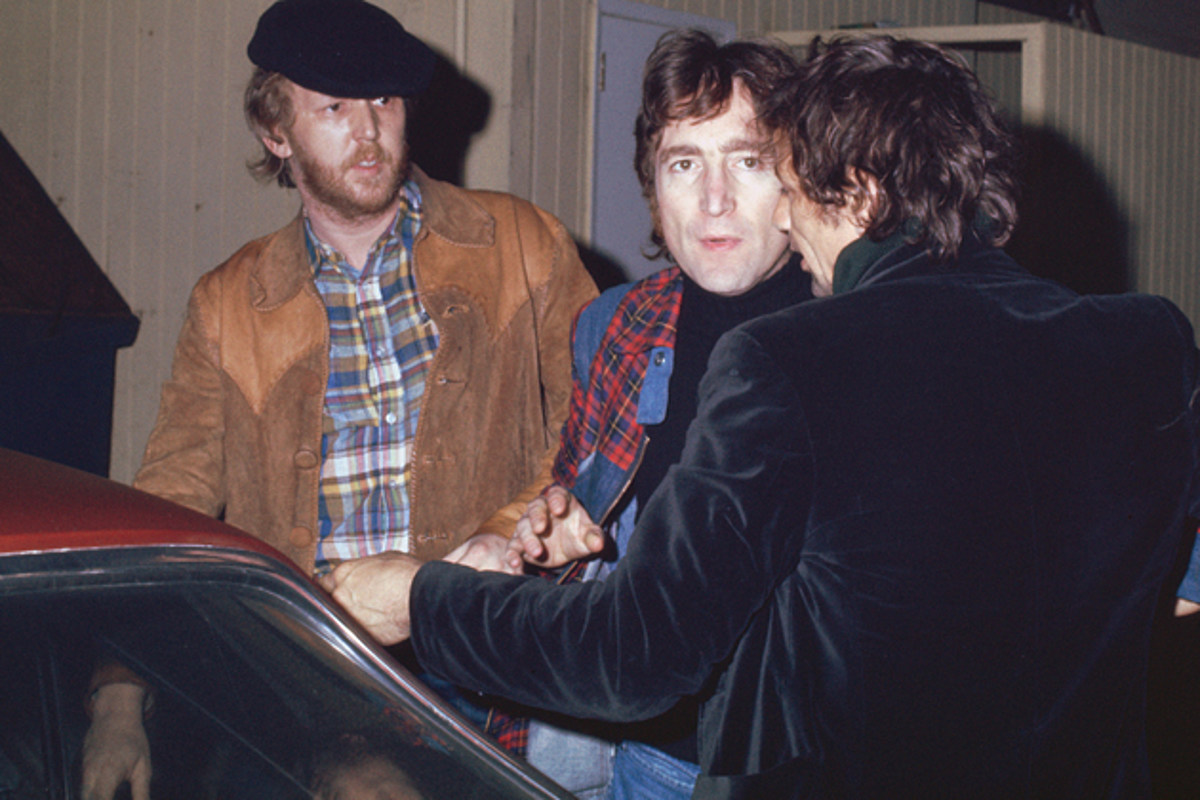 Mindehhez még hozzávehetjük azt is, hogy Nilsson mindig is utált élőben fellépni, szinte sosem turnézott, így a lemezeladások csökkenésével a bevételei nem biztosítottak számára olyan fényűző életet, mint korábban. És persze a hangromlás problémáját sem hagyhatjuk figyelmen kívül: Harry 1977-es Knnillssonn című anyagának hangszerelése a régi szép időket idézte, ám az énekes hangja a három évvel korábbi üvöltőversenynek köszönhetően alaposan megkarcosodott.
Harry Nilsson egyre inkább az alkohol és a kábítószerek rabja lett, valamint a depresszió is elhatalmasodott rajta, miután sorra vesztette el közeli barátait: Keith Moon és Cass Elliot (a The Mamas & The Papas énekesnője) egyaránt az ő londoni lakásában hunytak el, John Lennonal pedig egy feltűnési viszketegségben szenvedő senkiházi golyója végzett. A 80-as évekre Nilsson teljesen magába zárkózott, kerülte a nyilvánosságot: néha írt pár filmes betétdalt, valamint olykor megjelent a fegyvertartás szigorítását szorgalmazó rendezvényeken, amelyek Lennon halála után a szívügyévé váltak. 1992-ben lépett utoljára közönség elé: Ringo Starr zenekarával adta elő a Without You-t Las Vegasban, de a magasakat Todd Rundgrennek kellett helyette kinyomnia. 1993 februárjában hunyt el szívrohamban.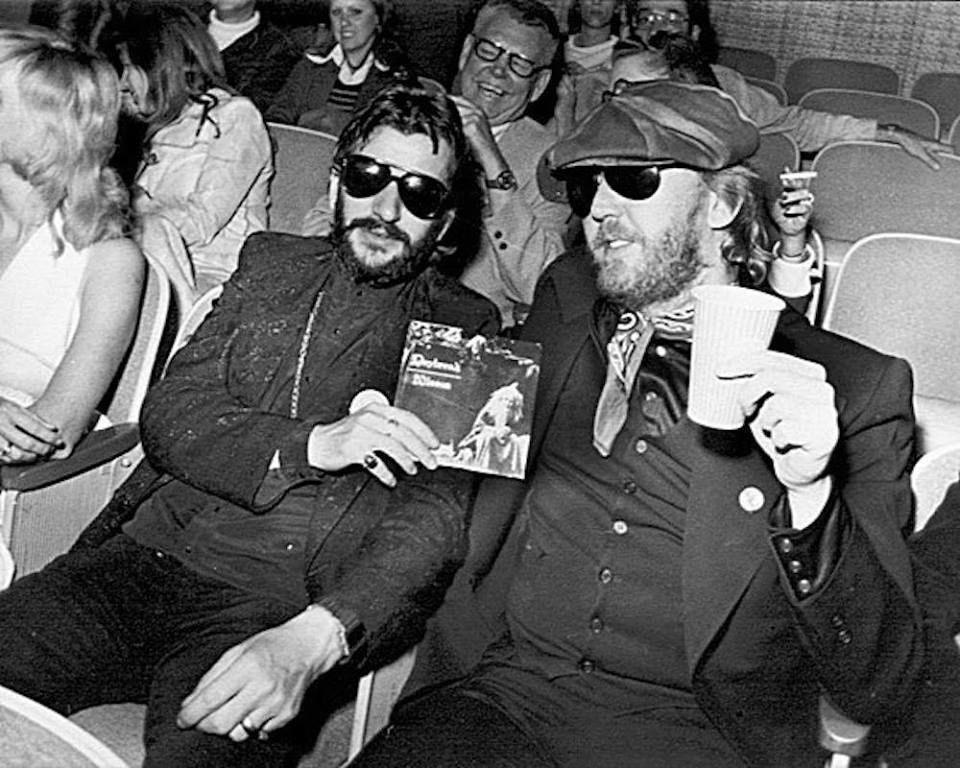 Harry Nilsson története kétségtelenül tragikus, az önmagát felemésztő és romboló tehetség monodrámája. Az érzékeny lelkű brooklyni srác szomorkás dalai azonban a hallgatókat mégsem taszítják búskomorságba, hanem erőt adnak nekik a gondokon való felülkerekedéshez. Ringo Starr Harryről írt 2008-as számával zárom a cikkemet, amelyben az éneklő dobos csakis a szépre és a jóra emlékezik.