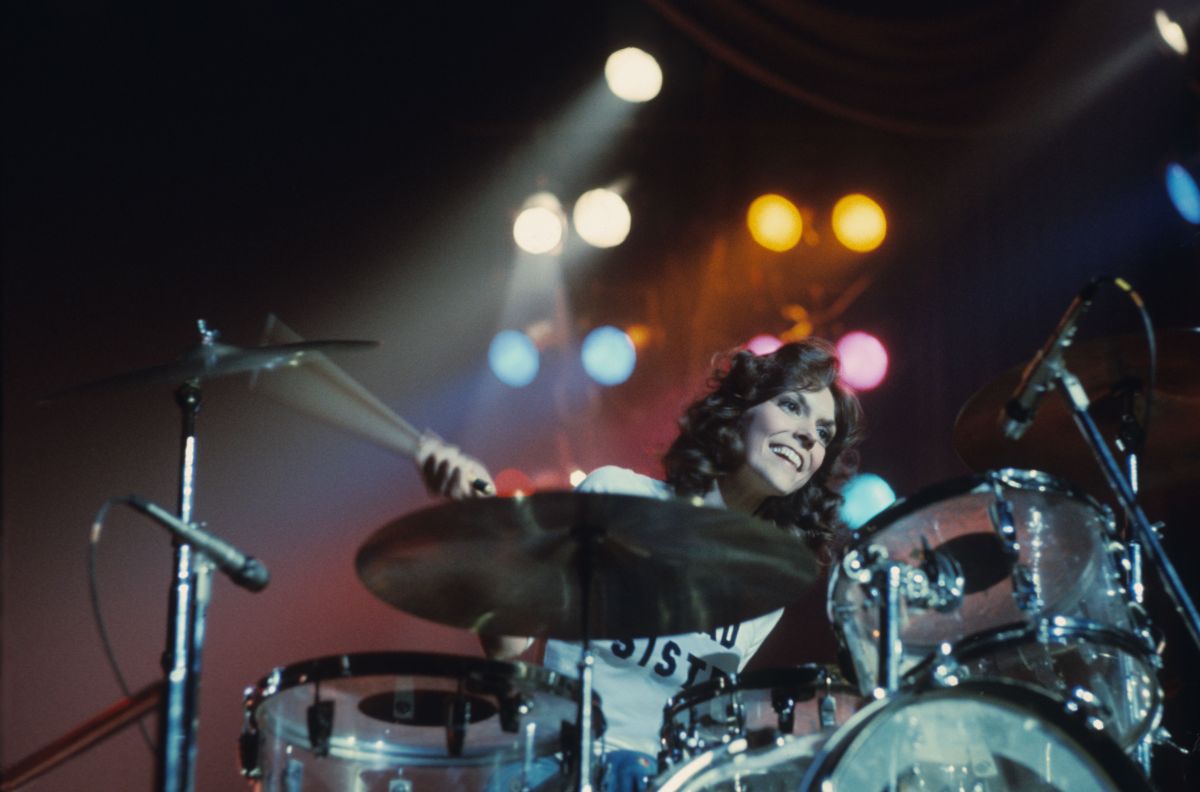 "A világ legjobb énekesnője: különleges, egyedi hang és elképesztő dallamérzék birtokosa" – mondta róla Paul McCartney. "A legjobb énekesnő, akit valaha hallottam. Azért találták fel a mikrofont, hogy ő énekeljen bele" – méltatta Barbra Streisand. Mindkét élő legenda Karen Carpenterről, a tragikus sorsú, bársonyosan szelíd orgánumú popsztárról beszélt, aki milliók életét édesítette meg kedves dalaival… Kivéve John Bonhamét, a Led Zeppelin tagjáét, akit Karen dobos kategóriában utasított maga mögé a Playboy magazin 1975-ös közönségszavazásán. Mégis hogyan történhetett meg ez?
Bonham a Led Zeppelin 1975-ös clevelandi koncertje után értesült arról, hogy a Playboy olvasói csupán a második helyre tartották érdemesnek a legjobb pop- és rockdobosok éves listáján. Állítólag egész este képtelen volt másról beszélni ezek után, csak úgy dőltek belőle a káromkodások, és végül kijelentette: "Karen Carpenter? Ugyan már… Tíz percet nem bírna végigdobolni a Led Zeppelin műsorából." Robert Plant humorosan igyekezett hozzáállni zenésztársa képzeletbeli ezüstérméhez, úgyhogy a turné további állomásain néha úgy konferálta fel a Bonham híres dobszólóját tartalmazó Moby Dick című dalukat, hogy: "Most pedig következzék a dobos, akit hamarosan lecserélünk Karen Carpenterre!"
Plant szellemeskedése azonban csak olaj volt a tűzre az első hely elvesztése miatt még hónapokon át zsörtölődő Bonham számára, aki innentől kezdve minden zenészkollégával folytatott beszélgetése során felhozta a témát, és nem győzte szapulni a Carpenters doboló énekesnőjét. Ennek híre végül Buddy Rich, "a dobosok dobosa" fülébe is eljutott, aki egy közös ismerősükön keresztül ezt üzente Bonhamnek: "Lehet, hogy ez a törékeny lány nem tud akkorát odasózni a szerelésére, mint te, viszont sohasem fogsz úgy dobolni jazzt, mint ő, úgyhogy jobb lesz, ha befogod a pofádat, fiacskám." Ezt követően a bonhami panasz- és szitokáradat egyik napról a másikra elapadt, sőt: a Led Zeppelin vadembere mások unszolására sem volt hajlandó többé szóba hozni a kínos esetet.
A Carpenters a 70-es évek egyik legsikeresebb amerikai pop-rock zenekara, fennállásuk idején a kultuszuk a Beatlesével vetekedett, napjainkig több mint 100 millió albumot adtak el. A testvérpár (Karen − ének és dob, Richard – billentyűs hangszerek és ének) alkotta duó muzsikája köszönőviszonyban sem volt azokkal az áramlatokkal, amelyek ekkoriban meghatározónak bizonyultak a pop és a rock világában, mégis képtelenek voltak olyan lemezt készíteni, amely ne vált volna platinává. Már a keletkezése idejében is régiesnek tűnő zenéjüket a rosszmájú (és a maguk módján igencsak trendkövető) kritikusok általában kiröhögték vagy egyszerűen csak ócsárolták, ám az elmúlt évtizedek során a nagyközönség után a vájtfülűek is felfedezték az értékeit (nem csak Karen hangja, de Richard hangszerelési megoldásai is lenyűgözőek). Ebben jelentős szerepe volt a híres és nem épp a Carpenters vonalán mozgó pályatársaktól érkező nyilvános dicséreteknek: McCartney és Streisand mellett olyanok fejezték ki nagyrabecsülésüket, mint például Frank Zappa, Pat Metheney, a Cranberries, Sheryl Crow és Elton John. Többek közt nekik köszönhető, hogy az együttest ma már a Beach Boys, a The Mamas & The Papas és a Simon & Garfunkel mellett a legfontosabb énekcentrikus pop-rock zenekarnak tartják az USA zenetörténelmében.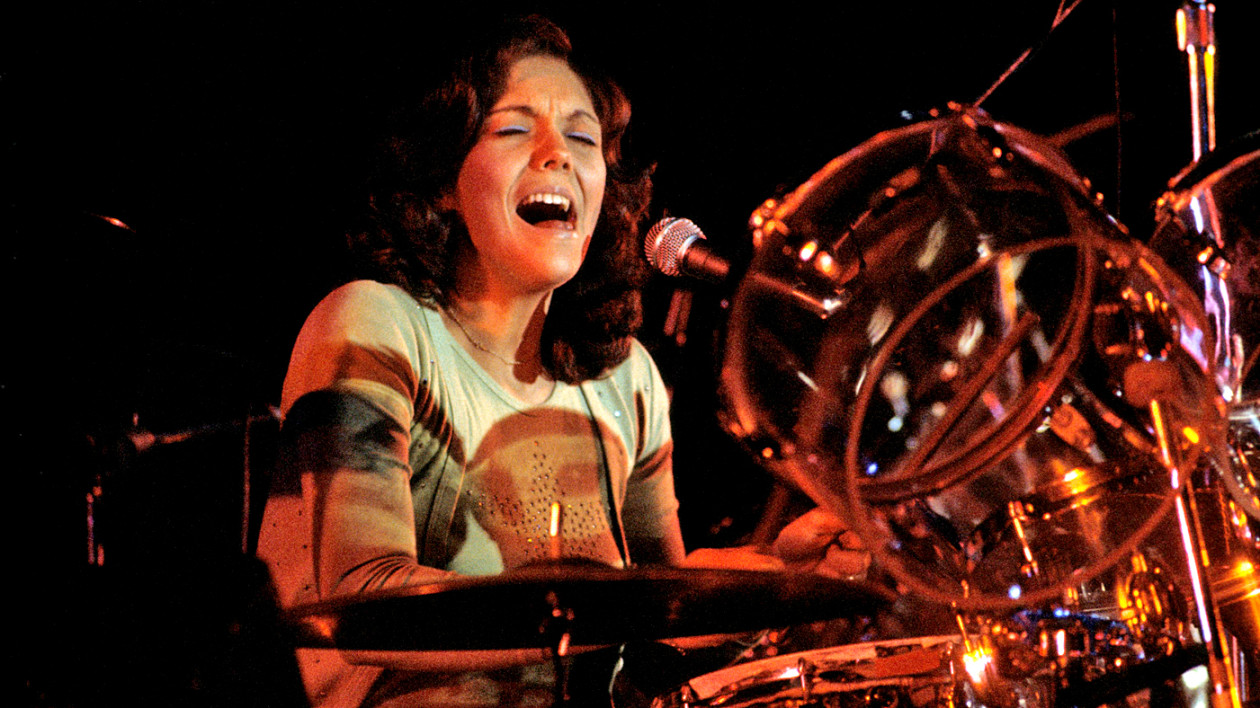 A rendkívül barátságos, ám folyton önértékelési zavarral küzdő Karen Carpenter 1983-ban hunyt el kóros anorexiája következtében. Sosem akart énekesnő lenni, bátyja és basáskodó, a testvérpár karrierje felett árgus szemmel őrködő anyja unszolásra lett az. Arra a kérdésre, hogy ki ő, a riportereknek általában így válaszolt: "Egy dobos, aki kényszer hatására a hangjából él." Barátai szerint dobszerelés mögött volt a legboldogabb: színpadon és színpadon kívül egyaránt. Tinédzserkorában nem a korszak aktuális hölgymágnes színészeinek és popénekeseinek a poszterei borították szobája falát, hanem Gene Krupát, Ringo Starrt és persze Buddy Richet ábrázoló fotók.
Karent több jazz mester oktatta, de önszorgalomból is jelesre vizsgázott, szó szerint ki sem lehetett robbantani a dobjai mögül. Hatalmas lelki törést okozott neki, hogy az A&M kiadó hímsoviniszta vezérei nem nézték jó szemmel, hogy egy nő "férfimunkára", azaz jelen esetben dobolásra vetemedik, ezért a Carpenters kislemezre szánt dalainak felvételekor stúdiódobosokat ültettek az énekesnő helyére − elsősorban a zseniális Hal Blaine-t (egy másik "dobosok dobosát"), aki szintén Karen tisztelői közé tartozott −, 1976-tól pedig már egyáltalán nem engedték dobolni a Carpenters albumain.
Amit Bonham – akinek sem túlfejlett egóért, sem hirtelen haragú természetért nem kellett a szomszédba mennie – nem értett meg 1975-ben, az az, hogy nem feltétlenül az nyeri el a zenehallgatók többségének rokonszenvét, aki a leghangosabban és a legkeményebben játszik. Egyszerűen csupán annyi történt, hogy a Playboy olvasói ez alkalommal az éteri dallamokkal hódító, kifinomult és lágyan technikás pop-rockot vonzóbbnak találták a Led Zeppelin cseppet sem értéktelenebb, nyers és bombasztikus hard rockjánál.
Végezetül nézzük végig / hallgassuk meg Karen Carpenter "Moby Dickjét", azaz egy válogatást a legszebb színpadi dobpillanataiból.