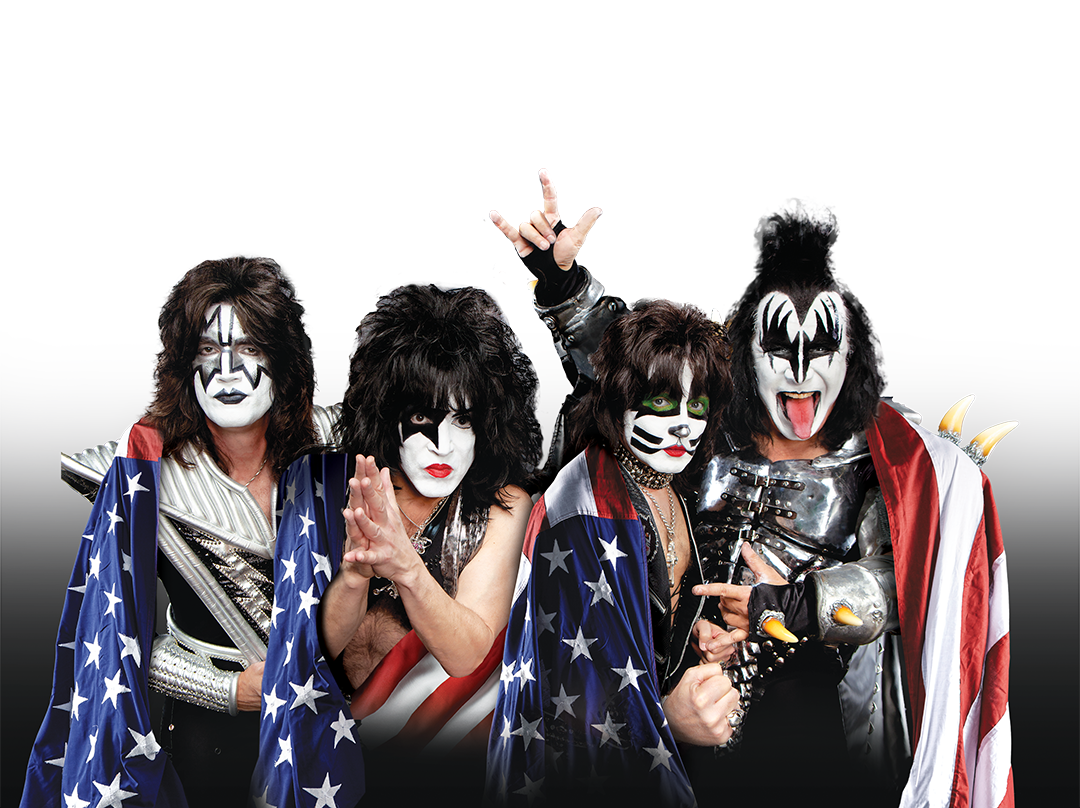 A KISS zenekar karrierje során többször is kimaxolta a merchandise piacot - talán nem túlzás az az állítás sem, hogy sokszor ők mutattak utat ezen a téren az egész rockszakmának. Persze a csapat emiatt sokszor inkább hideget kapott, mint meleget: nem egyszer vetült rájuk a vadkapitalizmus árnyéka.
Azt nem tisztünk eldönteni, hogy a KISS meglehetősen dollárközpontú gondolkodása szimpatikus e vagy sem, de az tény, hogy nagyon sok merész húzásuk volt, amikor brandelt ajándéktárgyakat vagy médiatermékeket kellett előállítani. Az egyik ilyen forradalmi lépés a KISS Psycho Circus: The Nightmare Child című videójáték megjelentetése volt 2000-ben. (Windows platformon júliusban, Dreamcast-en pedig október 29-én jelent meg).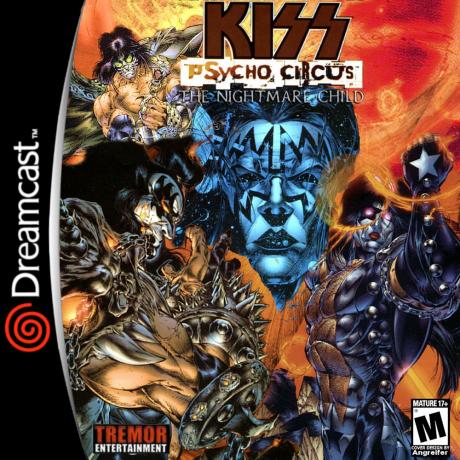 Sem előtte, sem azóta nem volt a KISS-en kívül olyan rockzenekar, amelyik saját magát egy videójátékban jelenítette volna meg (bár jó néhány klasszikus előadó bukkan ma már fel a gamerek nagy örömére, elég, ha csak Johnny Cash C.O.D-beli szereplésére, vagy az NFL MADDEN soundtrackjére gondolunk). A 19 éve megjelent, teljes egészében a KISS imidzsére épített first-person shooter játék viszont azóta is egyedülálló a rock- és a gamer-történelemben. 
A FPS (first-person shooter) játékok indulása a 70-es évekre datálható, de igazán kiforrottnak az 1992-es Wolfenstein 3D tekinthető. A kultikus DOOM 1993-as megjelenésével tett szert a műfaj világszintű ismertségre. Innentől fogva a számítógépes szórakozás területén a mai napig meghatározó az FPS "mód". Az 1999-es év legnagyobb játék franchise-a a Medal Of Honour című háborús játék volt, ez gyakorlatilag új szintre emelte ezt a játéktípust. Minden adott volt ahhoz, hogy a KISS nagy sikert arasson a maga ötletével.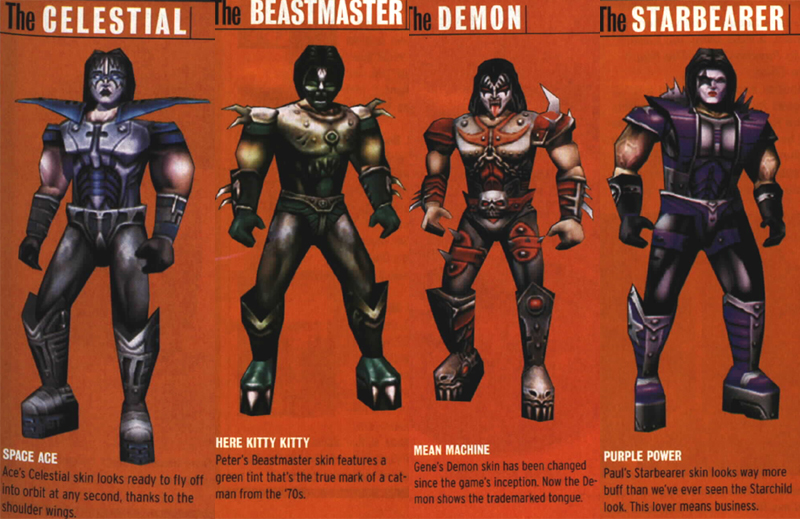 A KISS Psycho Circus játék grafikai szempontból az azonos címet viselő, a  zenekar szintén saját magát szerepeltető képregényének jellegét vette alapul, amelyet a Spawn alkotója, Todd McFarlane jegyez. Így garantált volt a horrorisztikus hangulat és a misztikus történetvezetés. A játékban négy őselem határoz meg négy pályát, mindegyiken a zenekar egy-egy tagjával kell végigmenni. A pszichotikus cirkuszban a főhős útját repülő bohócfejek, lángoló zombik és más hasonló lények nehezítik. Minden zenekartagnak össze kell gyűjtenie a saját fellépőruhája darabjait (csizma, nadrág, stb.), de természetesen ezúttal a vizualitáson kívül más szerepe is van mindennek: erősebbé teszik a karaktert. Most képzeld el, hogy te vagy Demon Child, és egy zenélő csatabárddal ütlegeled  a póklábú bohócokat... Na, ugye már érzed is a feelinget?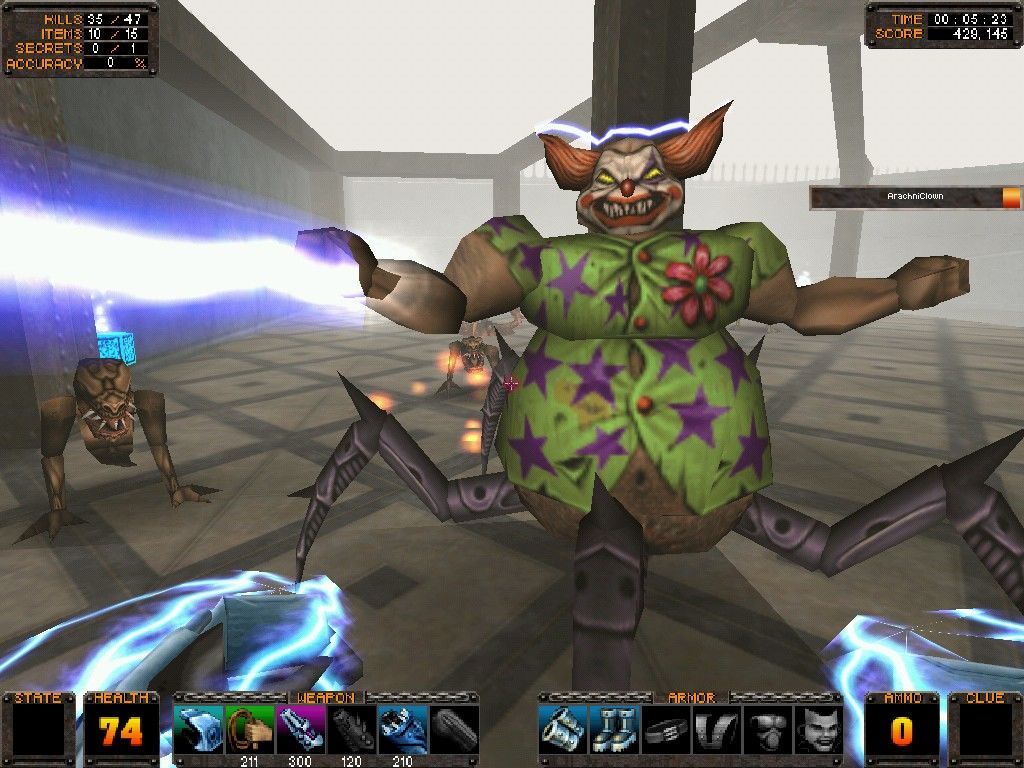 A zene természetesen meghatározó most is. Jellemzően sejtelmes instrumentális muzsika festi alá a földöntúli pályákat, és persze több helyen is felhangzanak a KISS ismert dalai: például az egyik pálya végén a  főellenség legyőzésekor egy katedrálisból megszólal a God Gave Rock And Roll To You, ami meglehetősen impresszívnek hat az adott "élethelyzetben". Persze azért saját soundtrack is készült a termékhez, hogy ne szólják meg a csapatot, mondván, a múltjából él.
A játék összességében a rockhistória talán legérdekesebb merchandise terméke lett, és bár nem volt egy kasszarobbantó siker, de negatív rekordnak sem tekinthető. Tisztességgel teljesített, hozott egy kis plusz pénzt, és egy időre újra címoldalra juttatta a KISS-t - ráadául egy olyan közegben, ahol nem annyira voltak ismertek: a 90-es évek végének fiataljainak körében. A KISS elsősorban a 70-es és a korai 80-as években felnőtt generációknak nyújtott zenei és vizuális élményt. A játék megjelenésekor, 2000-ben viszont főleg a rajongók gyermekei jelentették a célcsoportjukat. A gamer közösség alapvetően idegenkedve fogadta a számára gyakorlatilag ismeretlen öreg rockereket megformáló játékot, de a fejlesztésért felelős Third Law műhely remek munkát végzett: mind grafikai, mind játékmenet tekintetében hamar tudták oldani a játékot kipróbálók ellenérzéseit, és egy remek élményt faragtak a világ első (és egyelőre utolsó) rock and roll FPS-éjéből. Azóta is várjuk a "Rolling Stones a Vadnyugaton" és "A Led Zeppelin Druida Legendái" jellegű fantasy játékokat...
Te melyik rockegyüttes "életművéből" csinálnál videójátékot? 
Kommentben jöhetnek a válaszok!