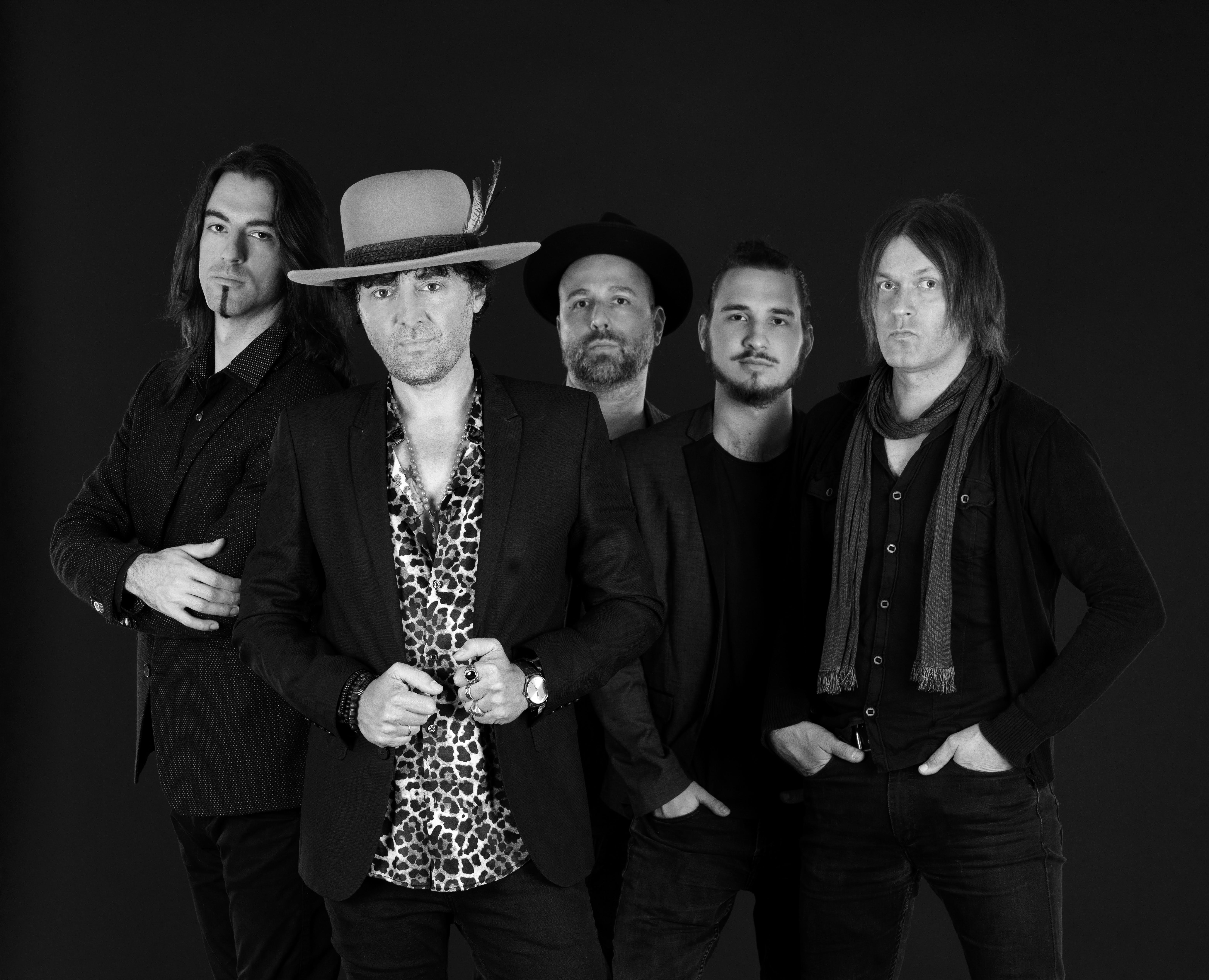 Kőváry Péter neve sokaknak ismerősen csenghet: A Neo egykori énekes-gitárosa  a retro ízű rock elkötelezett híveként hívta életre Peter Kovary & The Royal Rebels nevű formációját, amelynek első, 2017-ben megjelent albuma 2018-ban Fonogram-díjban részesült, méghozzá megérdemelten. A Halfway Till Morning egy izgalmas, a különféle stíluselemeket (klasszikus beattől a southern rockig) ügyesen vegyítő anyag lett, amelynek meghallgatása után hazai album kapcsán ritkán tapasztalt érzés kerített hatalmába: valóban kíváncsian vártam a folytatást… Ez most annak rendje és módja szerint megérkezett, úgyhogy elmondom róla a véleményemet.
Nem kívánom titkolni, hogy a csapat főnöke az ismeretségi körömbe tartozik: gyakran diskurálunk arról online, hogy mitől jó egy zene, egyáltalán mi a jó zene, valamint arról, kik csinálják jól. Igen gyakran egyetértünk… és számos alkalommal nem. Ami viszont kezdettől fogva jellemzi észosztói viszonyunkat, az az egymás nézetei iránti kölcsönös tisztelet és az emberi hangnem, ami napjainkban sajnos egyre jobban veszít népszerűségéből. Amikor hozzám került Petiék friss anyaga, rögtön az jutott eszembe, hogy amennyiben olyasmi üti meg a fülemet, ami nem nyeri el a tetszésemet, azt – nem csekély vitriollal megfejelve − kíméletlenül minősíteni fogom, és ezzel annyi is az emberi hangnemnek (ha-ha)… Viszont a friss produkció végighallgatása után mennyei nyugalommal konstatáltam, hogy a szavakkal történő földbe döngöléstől ezúttal el lehet tekinteni: kellemes, szellemes és – ez utóbbi számomra igen fontos – pozitív, életigenlő hangulatot árasztó produkció született, amely egyedi színfolt a hazai zenei palettán.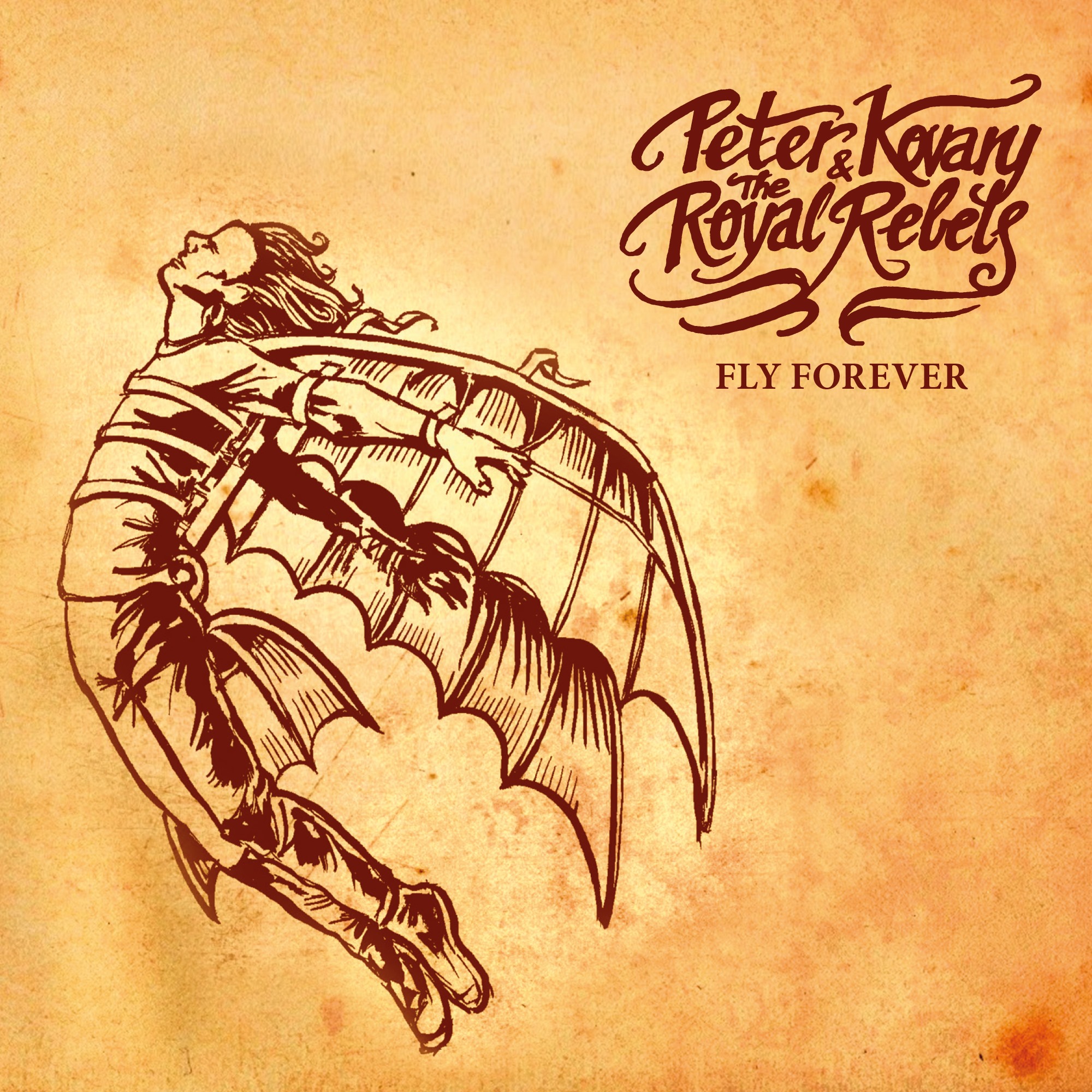 A Fly Forever címet viselő albumot a Get Wasted nyitja, amely a címe (Üsd ki magad!) ellenére inkább energetizáló, mint bódító hatású. A szerző szerint tisztelgés a Motörhead munkássága előtt, és noha riff szempontból van e kijeletésben igazság, nekem inkább a Jet (ausztrál nyers rockfogat, amely pár kisebb-nagyobb slágert is előállított a 2000-es évek elején) ugrott be róla.
Ötletesen megszerkesztett dal, nem primitív zúzda, tökéletes koncertindítónak. A másodikként felcsendülő Low Down Bitchin' a Rolling Stones legszebb pillanatait idézi: a legendás csapat utoljára az 1994-es Voodoo Lounge-on rukkolt elő hasonlóan színvonalas és fülbemászó dallal, ráadásul olyan szaxofonszóló található benne, amelyet akár maga Bobby Keys is fújhatott volna.
Az Until The World Ends John Bonham jellegű dobolással indul, majd átmegy a legnormálisabb fajta retro rádiórockba, szerencsére a keményebb fajtából. Hammond- és gitárszóló egyaránt akad benne, húzós darab, akár a Montrose első albumára is felfért volna.
A Down An' Lonely egyszerre southern rockos és Stones szellemiségű, igen valószínű, hogy sokszor fog szólni élőben.
Az I Got A Feeling egy remek beat/mod nóta, amely a 60-as években simán folyhatott volna a csapból is. Nagy erénye, hogy semmi köze a hazai "táncdalfesztivál-kompatibilis ősbeat"-hez, inkább a kultikus Le Beat Bespoké válogatásokon hallható obskúrus régiségekkel állítható párhuzamba.
Az I Missed The Train slágeres southern rock: ez a lemez legcountrysabb tétele, az Allman Brothers rádióbarátabb korszakával rokonítható, valamint az Atlanta Rhythm Section (nálunk alig ismert, az USA-ban viszont élvonalbelinek számító zenekar) világával is − a fülbemászó gitártémákért pedig külön dicséret jár.
A szájgitáros Fly Forever-t leginkább úgy tudnám jellemezni, hogy Cheap Trick-be oltott Tom Petty & The Heartbreakers, ennek a keveredésnek minden előnyével.
A Soul Driver egyrészt könnyed southern rock, másrészt akár Styx rajongóknak is bejöhet, ugyanis a zenekar slágerorientáltabb korszakában Tommy Shaw énekes-gitáros több ilyen hangulatú dalt is szállított a zenekarnak.
A Hold On (amelynek videoklipje nálunk debütál) szintén kitűnő tétel – olyan, mintha egy Tom Petty által a Traveling Wilburys projekt számára készített, ám kiadatlanul maradt dal lenne.
A Resurrection Day southern pszichedelia, nem kevés beat hatással. Ebben hallható a lemez egyik legerősebb énektémája, amelyhez hasonlókat utoljára – bizarr módon – a Simple Minds 1995-ös Good News From The Next World című albumán hallottam (amely egyáltalán nem rossz anyag, a közismert pop-rock zenekar úgymond retro irányba mozdult el rajta).
A Sanctified igazi Beatles örömóda, méghozzá a "George Harrison-os" fajtából, a gitárjáték is a Nagy Négyes húrnyűvőjének szellemében fogant. Érződik rajta, hogy többször szólt a megírásakor a háttérben az If I Needed Someone című gombafejű örökzöld, és ez jót tett neki. A hangszerelésért újabb dicséret jár, telitalálat lett, George Martin sem változtatna rajta.
A végére teljesen "elhatvanasodó" lemezt az ugyancsak pszichedelikus Slow Down zárja, elsőrangú dallamokkal, hangszeres témákkal − hazai zenekartól eddig nem is hallottam effélét, épp ideje volt.
Kőváry Péter és zenekara sikeresen vette az akadályt, és olyan második albumot készített, amely a fejlődés jegyeit mutatja, a bemutatkozó anyag erényeinek megtartásával és további kidomborításával. Sokszínű, kizárólag minőségi hatásokból táplálkozó produkció született, amely úgy lett slágeres, hogy szemernyi engedményt sem tesz a mai sekélyes korszellemnek. A 90-es években a Black Crowes úgy teremtett magának saját stílust, hogy sajátos módon ötvözte a kedvenc klasszikus zenekarai (Stones, Faces, Humble Pie, stb.) jellegzetességeit. Hasonló törekvést vélek felfedezni Peti és a Royal Rebels esetében is. Aki nyugati színvonalú, meglepően egységes és végig élvezetes, dúdolható rockalbumra vágyik, amely hangszeres finomságokban is bővelkedik, az nyugodtan szavazzon bizalmat a csapatnak. A Fly Forever olyan album, amelyet érdemes beszerezni, és ez a mai, önismétlésekkel és unalmas kliséhalmozással terhelt időkben bizony nem kis teljesítmény.