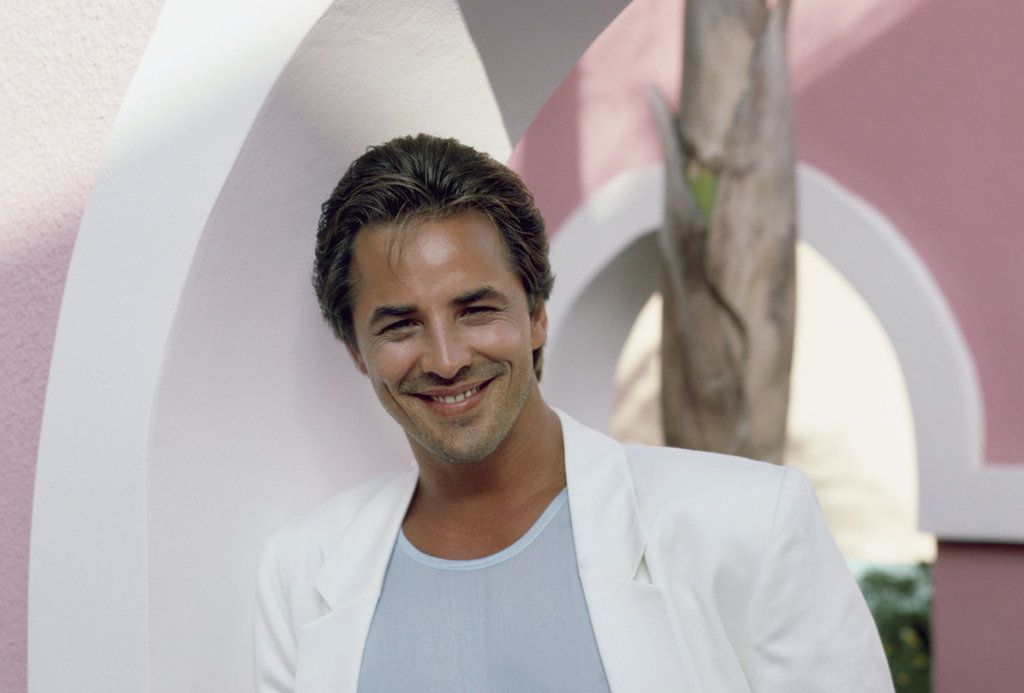 A cikkem témáját képező színész valószínűleg rengeteg olvasónknak egyik kedvence. Nem csupán a megkerülhetetlen 80-as évekbeli popkulturális etalon, a Miami Vice miatt, hanem olyan mozifilmes szerepei okán is, amelyekben afféle amerikai Alain Delonként tette a szépet és viselkedett nem egyszer aljas módon (az ilyen alakokra mondják a nők egymás közt, hogy "elragadó szörnyeteg"). Ami azonban Magyarországon nem annyira közismert tény, az az, hogy Johnson rockénekesként is kipróbálta magát, sőt még azon is elgondolkodott, hogy ezt választja fő tevékenységi körének a színészet helyett.
A 60-as évek végén a lemezkiadók alig győzték leszerződtetni a pszichedelikus hippi rockot játszó csapatokat. Végül már akkora piaci igény keletkezett, hogy kénytelenek voltak "legyártani" párat, ha már a zenészek nem alakítottak maguktól elég formációt megfelelő gyorsasággal. Így jött létre a Horses nevű stúdióprojekt is Los Angelesben, amely egyetlen albumot adott ki és mérsékelt sikert aratott, majd a divat lecsengésével feledésbe merült. A muzsikus castingon a producer olyan tehetséges, ám ekkor még csak kezdő zenészeket szerződtetett a munkára, akik később a Kingfish, Sammy Hagar kísérőzenekara, valamint a New Riders Of The Purple Sage (jelentős country banda, idehaza is akadnak rajongóik: például Gábor András, az Ozone Mama gitárosa) kötelékében folytatták. A kiszemelt énekes viszont nem váltotta be a hozzá fűzött reményeket, ezért sürgősen újat kellett keresni. Betévedt a stúdióba egy 19 éves fiú, akiről kiderült, hogy piszok jó hangja van – ha kell, tökösen karcos, ha kell, érzékien lágy −, így ő énekelte fel az albumot. Don Johnsonnak hívták, és az, hogy a Horses albuma nem kelt el több millió példányban, nem vette el a kedvét attól, hogy a későbbiekben is dalra fakadjon.
A Horses-féle kitérő után a fiú minden erejével azon volt, hogy színészként vigye valamire. A kisebb színpadi szerepek után filmesek következtek, majd jöttek a jelentősebb feladatok: Az első emlékezetes Johnson-alakítás is a rockhoz kötődik, méghozzá a Zachariah című pszichedelikus westernhez, amelyben olyanok szolgáltatták a zenét, mint a James Gang vagy a Country Joe & The Fish (érdekes módon Johnson hangjára nem tartottak igényt a készítők). 1973-ban viszont két nagyon szép, nem érzelgős, hanem érzelmes betétdal is jutott Donunknak a The Harrad Experiment című kultfilmben Artie Butler zeneszerző jóvoltából.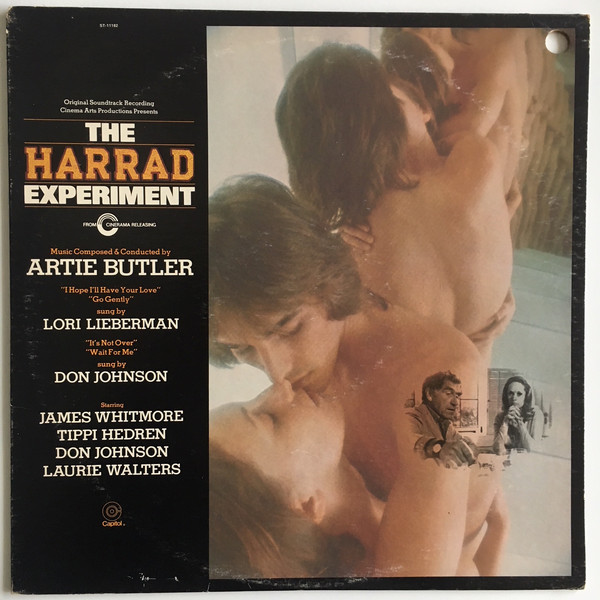 A film az ebben az időben divatos "szexuális forradalmi" bestsellerek egyikén alapul, és egy olyan speciális iskoláról szól, ahol a tananyag részét képezi, hogy a diákok kipróbálják egymást az ágyban. A digidugi suli igazgatójának nejét Tippi Hedren (a Madarak és a Marnie sztárja, akinek Alfred Hitchcock kicsinálta a karrierjét, miután Tippi értésére adta, hogy nem akar lefeküdni vele) játssza. A sármos szívtipróért rajongó hölgy olvasóink kedvéért mindenképp meg kell jegyeznünk, hogy a The Harrad Experiment vágatlan verziójában Don Johnson anyaszült meztelenül is látható.
Johnson ezen a forgatáson találkozott először élete egyik nagy szerelmével, Tippi Hedren lányával, Melanie Griffith-szel, aki ekkor még csak 16 volt és egy névtelen diákot játszott a merész mozgóképes műben. Azonnal heves viszonyba bonyolódtak, és amint Melanie nagykorúvá érett, Johnson elvette feleségül. A házasságuk azonban csupán 11 hónapig tartott: a válóok Don kicsapongó életvitele, féktelen piálása és drogozása volt. Amikor az immár befutott Melanie 1987-ben a Miami Vice-ban vendégszerepelt, ismét beleszeretett Johnsonba, és 1989-ben megint egybekeltek. Ezúttal lényegesen tovább bírták együtt, ám a színésznő végül 1995-ben elhagyta a férjét Antonio Banderasért.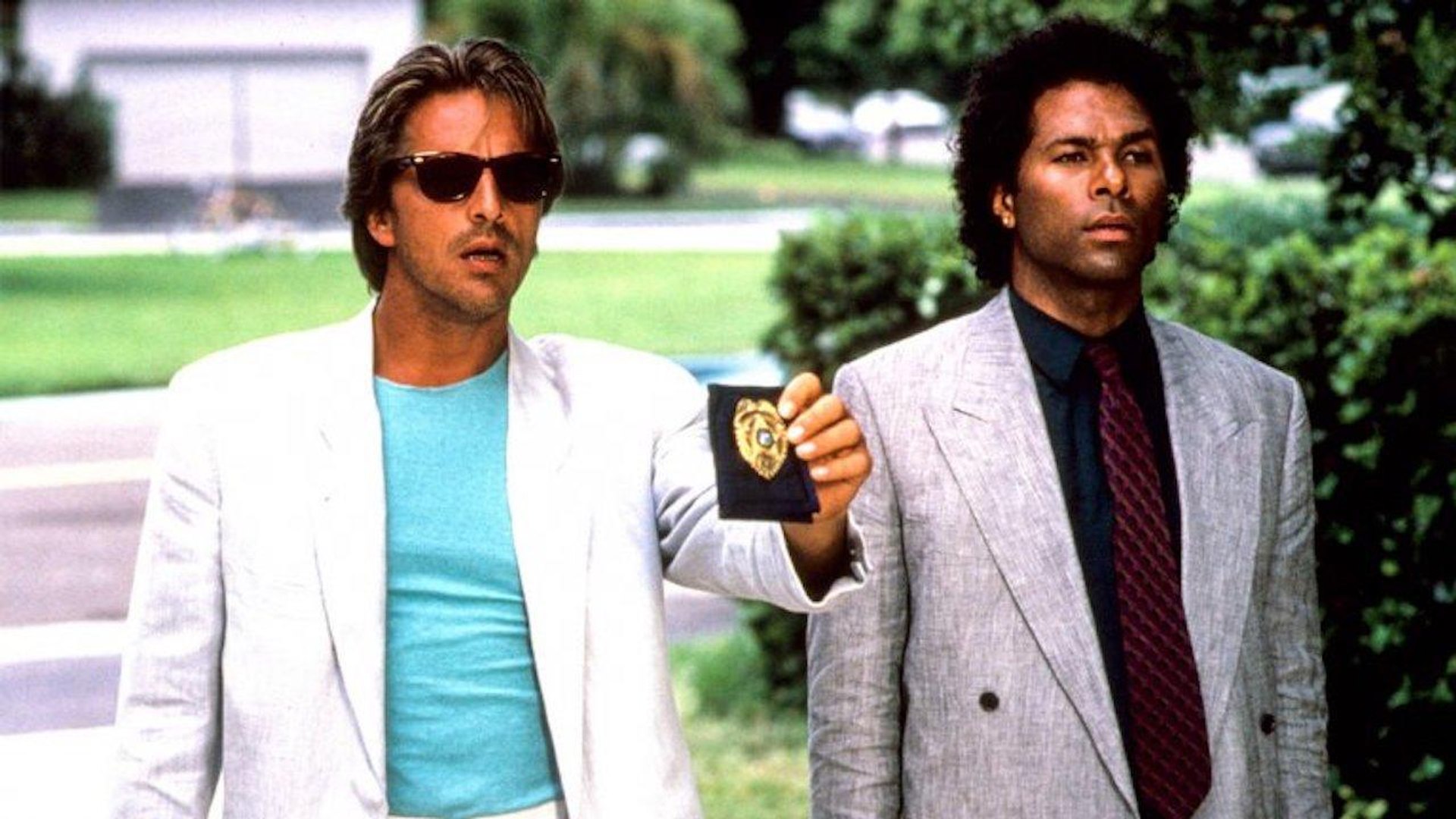 A The Harrad Experiment-et követő, vegyes fogadtatású mozifilmjei és tévés felbukkanásai után Donunk 1984-ben megkapta élete legfontosabb szerepét: ő lett Sonny Crockett, a Miami Vice bűnügyi sorozat női szíveket rongáló nyomozója. A széria öt évadon át tartott, és az egész világon óriási népszerűségnek örvendett. A korszak pop- és rocksztárjai előszeretettel járultak hozzá a soundtrack-hez, megtiszteltetésnek számított egy-egy dallal belekerülni. Phil Collins, a ZZ Top, Tina Turner és Bryan Adams egyes számai a Miami Vice-nak köszönhetően váltak még nagyobb slágerekké, Glenn Frey, az Eagles gitáros-énekese pedig nem csupán dallal, hanem saját fizimiskájával is előfordult a sorozatban (az erről írt cikkemet ide kattintva olvashatjátok el).
A Miami Vice keltette népszerűségi hullámot meglovagolva Johnsonnak lehetősége nyílt élete első szólóalbumának, a Heartbeat-nek az elkészítésére, amely igényes AOR muzsikát tartalmazott, és olyan közreműködők segédkeztek a felvételénél, mint Stevie Ray Vaughan, Ronnie Wood (Faces, The Rolling Stones), Dickey Betts (The Allman Brothers Band), Omar Hakim és Willie Nelson. Betts régi barátja volt Johnsonnak, sokat lógtak együtt, és az Allman Brothers Band 1979-ben megjelent, Enlightened Rogues című albumára dalt is írtak közösen Can't Take It With You címmel.
A Willie Nelsonnal énekelt duett Johnson bemutatkozó anyagának egyik csúcspontja. A túlságosan olcsóra vett videoklipben Sandhal Bergman táncol, aki a csodálatos koreográfus, Bob Fosse tánckarának tagja volt (magyarán a világ legjobb táncosai közé tartozott), valamint Arnold Schwarzenegger szerelmét alakította a Conan, a barbárban.
Johnson egy évvel a lemez megjelenése után egy egész zenés filmet kerekített az igen jól fogyó album köré: a 65 perces, Donunk által ötletgazdaként és főszereplőként jegyzett szürrealista Heartbeat-et azonban nem kapták fel a forgalmazók, úgyhogy ma már a gyűjtők ölni tudnak egy-egy jó minőségben fennmaradt VHS-kópiájáért. Az alábbi részletben az a dal szól, amelyikben Stevie Ray Vaughan gitározik.
Johnson 1988-ban Barbra Streisanddal rögzített duettet, majd 1989-ben kiadta második, szintén sikeres szólóalbumát, a Let It Roll-t, a tőle megszokott míves AOR muzsikával. Ekkor azonban állítása szerint rájött, hogy képtelen egyszerre rocksztárként és filmsztárként is funkcionálni, ezért csak egyetlen karrierre akar összpontosítani. A színészetet választotta, és örökre "szögre akasztotta" a hangját. Kár, mivel szívesen meghallgatnám, mit hozna össze manapság például egy retro jellegű rockbandával.