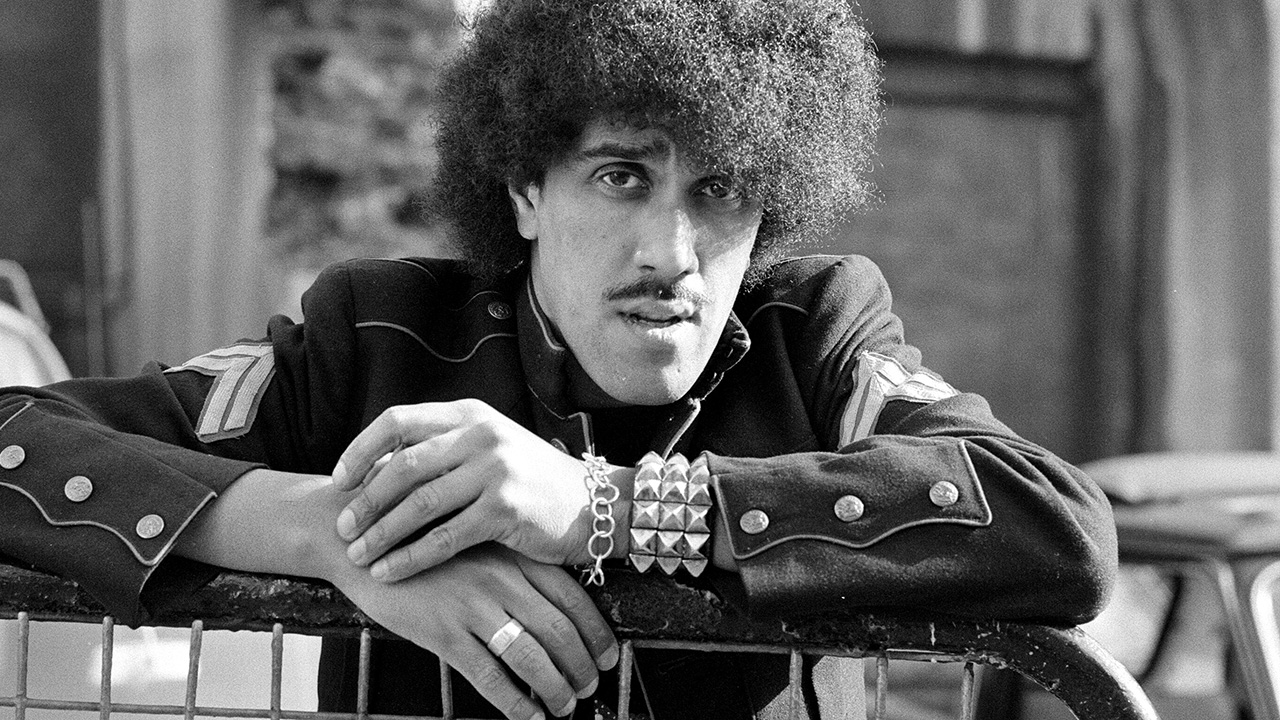 A "yorkshire-i hasfelmetsző", azaz Peter William Sutcliffe 1975 és 1981 között tartotta rettegésben Nagy-Britanniát: 19. századi elődje mintájára elsősorban prostituáltakkal végzett, ám 1979-ben két olyan nőt is megölt, akik nem a legősibb mesterséget űzték, ez pedig az addigi rémtetteihez közönyösen viszonyuló brit feministákat tüntetések szervezésére és a tehetetlen hatóságok nyílt színen zajló kárhoztatására sarkallta. A legjelentősebb ír rockbanda, a Thin Lizzy énekes-basszusgitáros főnöke, Phil Lynott egy évvel később úgy érezte, itt az ideje meglovagolni a véráztatta bulvártémát, és két, zeneileg hibátlan és elsőrangú, ám szöveg szempontjából kínos feszengésre késztető dalt szabadított a gyanútlan publikumra, amiért annak rendje és módja szerint leszedték róla a keresztvizet a sajtóban.
A Killer On The Loose, vagyis a Szabadon kószáló gyilkos című dal a Thin Lizzy Chinatown című 1980-as albumán található, és ugyanebben az évben megjelent kislemezen is. Noha az egyes szám első személyben előadott dalszövegben akad egy fanyar szójáték (a ladykiller kifejezés szívtiprót jelent, így emlegeti a lynotti hasfelmetsző önmagát), cseppet sem vidámak vagy ironikusak a sorok, sokkal inkább fenyegetőek. A félreértések elkerülése végett a Dublinban ma már szoborral rendelkező, tragikusan fiatalon elhunyt frontember többek közt azt énekli, hogy "I'm a mad sexual rapist"...
A szorgos kutakodók egy Motown slágerre történő utalásra bukkanhatnak a Killer On The Loose-ban: "I'll be standing in the shadows of love, waiting for you." A The Four Tops Standing In The Shadows Of Love című, népszerű 1967-es randidalának megidézése ebben a kontextusban igencsak gúnyos színezetet kap. A Thin Lizzy bűnügyi krónikájához készült egy nem túl merész, viszont visszafogottságában is elég ízléstelen klip, amelyben tipikus prostituáltak vonaglanak az éjszakai utcán tipikus "erőszaktevői ballonkabátban" vonuló ír rocklegenda körül.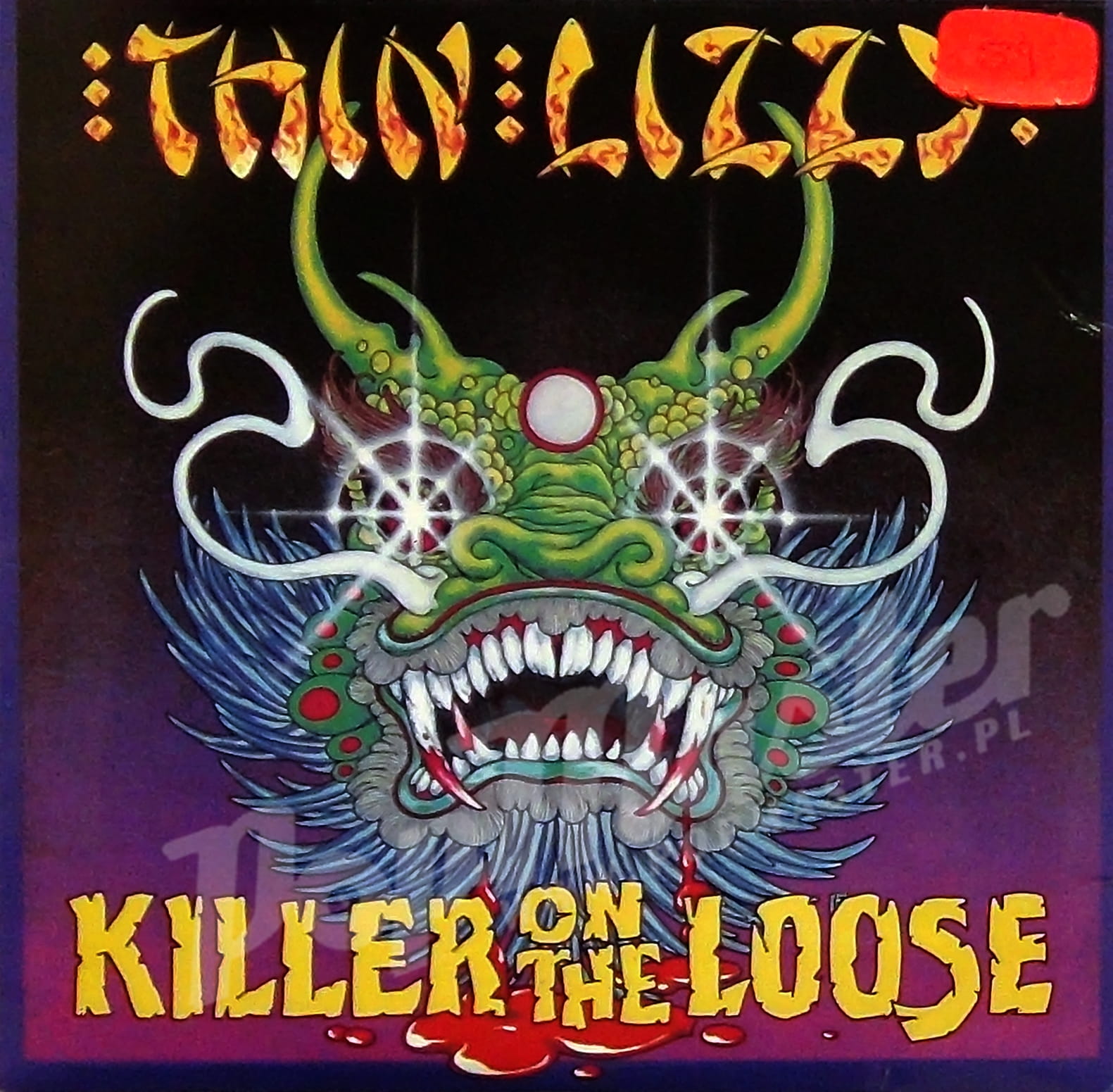 Lynott ráadásul mindezt megfejelte azzal, hogy a kislemez B-oldalára egy olyan dalt rakott, amely a Chinatown albumra ekkor még nem került fel (csak évtizedekkel később a bónusznótás újrakiadásra), és a Killer On The Loose-énál is vállalhatatlanabb üzenetet közvetít: A Don't Play Around nem akármilyen áldozathibáztatói himnusz: XY leszúrta a barátnőjét, aki most vérbe fagyva hever. Az elhunyt magának kereste a bajt, mivel félrelépett, úgyhogy nem tekinthető rendes lánynak. Mélypont versszak: "He left her dying in the pool of blood, and she was crying oh my god, oh my god… But she was no good, she was no good. She played around."
Természetesen hivatkozhatnánk arra, hogy ez csupán rock and roll, aminek mindig is szerves része volt a polgárpukkasztás, ám nem árt tudnunk, hogy Philomena Lynott, a rocksztár édesanyja több, a zenekarról írt biográfiában is elmesélte, hogy a Thin Lizzy vezére igazi szemellenzős macsónak számított, aki a saját félrelépéseit a zenészlét kellemes hozadékainak titulálta, nő esetében viszont megbocsáthatatlannak gondolta az efféle "kilengéseket". Ráadásul Philomena szégyenkezve elismerte, hogy Phil kezet emelt a feleségére. Sajnos el kell fogadnunk a tényt: Bár rajta sohasem uralkodott el a végzetes indulat, a Don't Play Around mégis Phil Lynott világlátását tükrözi.