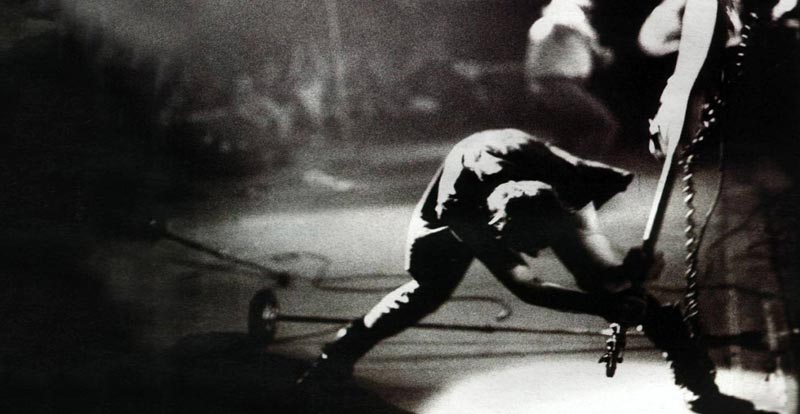 Napra pontosan 40 éve jelent meg a punk történelem egyik legnagyobb hatással bíró albuma, a London Calling. A The Clash mesterműve szinte alapjaiban változtatta meg a 70-es évek alkonyának punkzenei sajátosságait, egy új irányvonalat létrehozva, amit a kritikusok a szerteágazó zenei stílusok egybeolvasztása miatt post-punknak tituláltak. A dupla lemezként megjelent, egy órányi zenét tartalmazó London Calling világszerte több mint 5 millió példányban gazdára talált, "születésének" 40. évfordulója alkalmából pedig egy különleges kiadás révén számos meglepetésben részesülhetnek a csapat rajongói.
A London Calling történetének megismeréséhez nem kell sokat visszalapoznunk az angol punkzenekar történelemkönyvében. 1979-ben Joe Strummerék a szigetország határait elhagyva, amerikai turnén népszerűsítették első két lemezüket. Némileg meglepő módon olyan zenekarok támogatták a Clash-t, mint a kiváló RnB-soul duó, a Sam & Dave, a nagyszerű rock and roll énekes-gitáros, Bo Diddley, vagy a méltán népszerű psychobilly ászok, a The Cramps. A közös koncertek, az újfajta hatások alapjaiban változtatták meg az angol srácok zenei irányvonalát. Számtalan elképzeléssel, ám konkrét ötletek és már előre feldemózott dalok nélkül vonultak be 1979 májusában egy pimlicói garázs-stúdióba, hogy megkezdjék harmadik nagylemezük munkálatait.
Konkrét ötletek hiányában a próbákon a Clash rockabilly, RnB, reggae és rock 'n' roll feldolgozásokat kezdett játszani. Ezeket a próbákat a lehető legnagyobb titokban tartották, elkerülve ezzel a közönség esetleges negatív reakcióit. Egyes hírek szerint a majd 100 napig tartó kreatív időszak alatt a zenéléssel töltött órákat délutáni közös focizás, majd egy kiadós sörözés követte, amit egy késő esti próba tetőzött meg. Az új irányvonal kialakulásának egyik jelentős mozgatórugója Topper Headon dobos volt, aki jelentősen fejlesztett készségein, ezzel egyszersmind lehetővé tette, hogy a zenekar kilépjen a "csak egy punkzenekar" skatulyából.
A London Calling ikonikus szerzeményei még ez idő alatt elnyerték közel végleges formájukat. A hangszerelést Mick Jones gitáros vállalta magára, a dalszövegekért pedig Joe Strummer énekes-ritmusgitáros volt a felelős, ám a basszusgitáros, Paul Simonon is bontogatni kezdte szárnyait dalszerzés tekintetében. A napi rendszerességű londoni faji zavargások ihlette Guns Of Brixton című dal fűződik a nevéhez, amelyet (a Clash történetében először) ő maga énekelt fel a lemezre. A Lost In The Supermarket is egy korai szerzemény, amely Mick Jones gyermekkori traumái nyomán született meg. A próbák mindig ugyanazzal a dallal kezdődtek, egy erős rockabilly hatásokkal felvértezett, energikus szerzeménnyel, amely valósággal felpörgette a zenekart. Ezt a Vince Taylor- szerzeményt, a Brand New Cadillac-ket is hallhatjuk a lemezen.
A lemez felvételei '79 augusztusában kezdődtek a londoni Wessex Studiosban. A lemez producerének, az alkohol- és drogproblémákkal küzdő Guy Stevensnek rögeszméjévé vált, hogy a plafonra lógatott létrákkal és felfordított székekkel igazi rock 'n' roll atmoszférát lehet teremteni a stúdióban.
A lemez címadó dala már a Wessexben született meg Joe Strummer és Mick Jones közös munkája révén. A London Callingban Joe Strummer a világ történései miatti aggodalmát fejezi ki. A pennsylvaniai Three Mile Island atomerőmű reaktorbalesetére, az angol rendőrség brutalitására, a Temze áradásának pusztító következményeire is kitér benne, valamint néhány egyéb, akkor aktuális társadalmi problémára is. A dal érdekessége, hogy lezárásként az utolsó 6-7 másodpercben az S.O.S morzejelzést használják.
A kultikus gitár 2009 óta a Rock And Roll Hall Of Fame múzeumában tekinthető meg.
Az album borítójának története ugyancsak megér egy misét. Az ikonikussá vált fényképről van szó, amelyen Paul Simonon legendás Fender Precision basszusgitárját töri darabokra. A fotó a New York City Palladium színpadán készült 1979. szeptember 20-án. A basszusgitáros egy a Fender cégnek adott interjújában elmondta, hogy ez nem egy afféle figyelemfelhívó akció volt, hanem valóban dühbe gurult, amikor a szervezők nem engedték a közönséget felállni a székekből. Mondván, hogy a kép egy kiváló és őszinte rock and roll pillanatot örökít meg, hosszas vita után ugyan, de felhasználták az album borítójaként. A Pennie Smith fotós-grafikus által készült képet 2002-ben minden idők legjobb rock 'n' roll fotójának választotta a Q Magazine.
A London Calling 1979. december 14-i megjelenése után osztatlan sikert aratott a rajongók és a zenekritikusok körében egyaránt. Egyesek úgy emlegették, mint a legjobb dupla albumot a Rolling Stones Exile On Main St.-je óta, amelyen a The Clash úgy tolta ki saját zenei határait, hogy közben egyáltalán nem veszélyeztette a kezdetek óta bennük lakozó energiát. Mások egyenesen többet láttak a csapatban a lemez megjelenését követően, mint korábban, és úgy vélték, ez az album tette többé a The Clash-t egy szimpla punk együttesnél.
A London Calling 40. évfordulója alkalmából ismét kiadásra kerül, dupla CD-s és dupla vinyl-es formában. Az igazi rajongók további 40 angol fontért egy keménykötetes könyvet is megvásárolhatnak, amely eddig sosem látott, a zenekar archívumából származó fotókat és kézzel írott dalszövegeket tartalmaz.