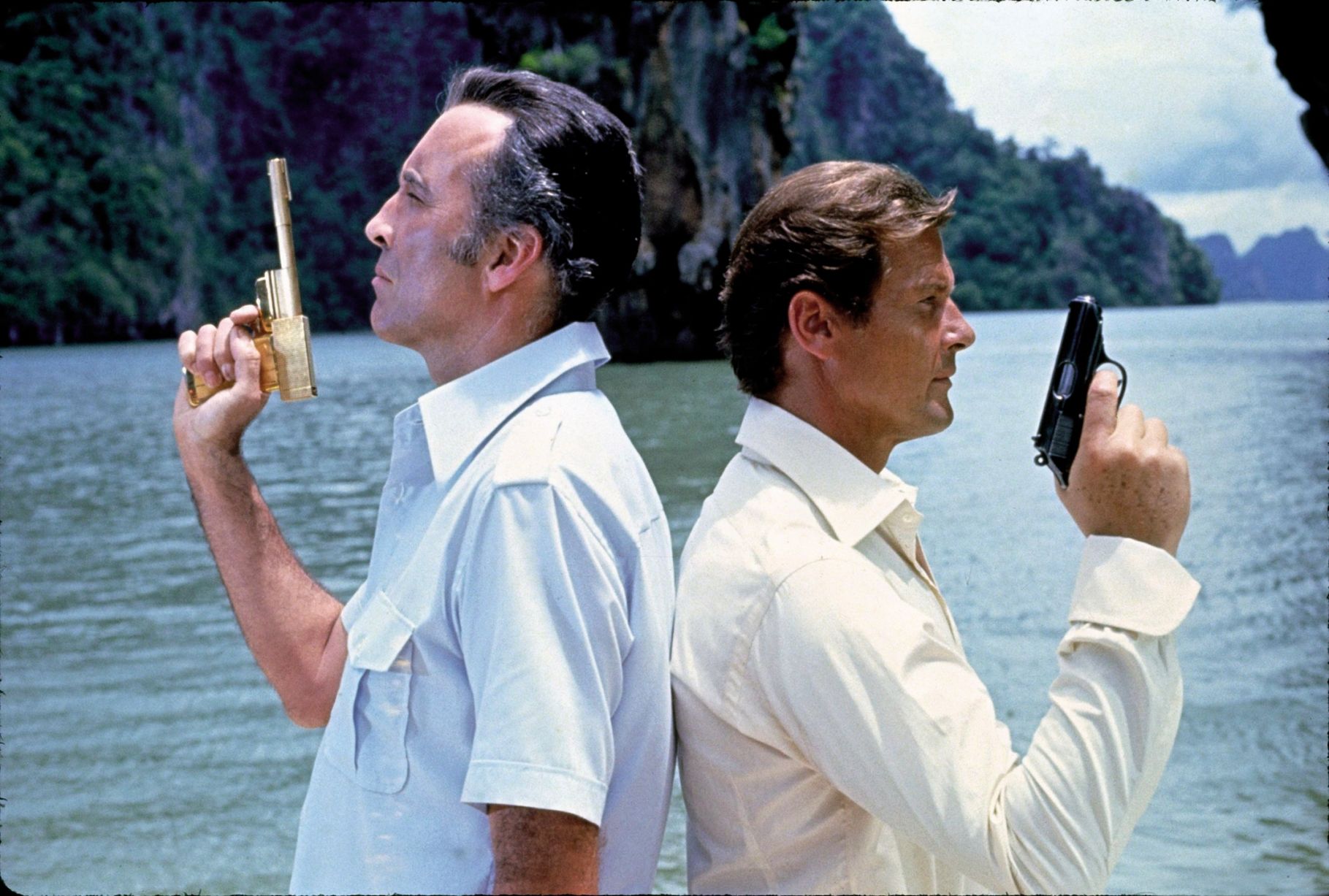 Alice Cooper, a shock rock egyik szülőatyja, 1973-ban ért fel a csúcsra: nem csupán művérben tocsogó és szarkasztikusan horrorisztikus fellépései mozgósítottak tömegeket, hanem ebben az esztendőben jelentette meg addigi karrierjének legkelendőbb albumát, az amerikai és brit eladási lista élére ugró Billion Dollar Babies-t… "Hogyan tovább?" – tette fel magának és zenésztársainak a kérdést Alice. "Írjuk mi a következő James Bond film főcímdalát!" – hangzott az egyetértésben összehozott válasz.
Cooper és bandájának tagjai nem csupán a horrorfilmeknek voltak nagy rajongói, de a westernek, a sci-fik és a titkos ügynökös kalandthrillerek sem hagyták őket hidegen. A próbáikon rendszeresen jammeltek James Bond filmzenékből vett motívumokra, és sokszor játszották bemelegítésképp Monty Norman klasszikus "James Bond indulóját" is.
Alice és tettestársai második 1973-as albumuk, a Muscle Of Love készítése közben értesültek arról, hogy Az aranypisztolyos férfi lesz a következő James Bond film, így fogták magukat, és gyorsan írtak egy The Man With The Golden Gun című dalt, kifejezetten azzal a szándékkal, hogy majd rátukmálják a franchise producereire, Albert R. Broccolira és Harry Saltzmanre. Cooper később azt nyilatkozta, hogy úgy érezte, Paul McCartney az Élni és halni hagyni-ban felcsendülő slágerének sikerével meglágyította a James Bond producereinek szívét a kemény zenéket illetően, így könnyedén előfordulhat, hogy innentől fogva máskor is szívesen választanak rock műfajú főcímdalt.
Cooper nem tévedett, és valóban minden esélye meglett volna arra, hogy az ő hangját halljuk Az aranypisztolyos férfi kezdő képsorai alatt, de a kompániája végül a lehető legkínosabb módon bukta el a melót. A felvételt egy nappal a határidő lejárta után juttatták el a producerpárosnak, akik addigra már aláírták a szerződést a 60-as évek közkedvelt brit popdívájával, Luluval, hogy az általa énekelt azonos című főcímdalt (zene: John Barry, szöveg: Don Black) fogják használni, miután sem Elton Johnnal, sem Cat Stevensszel nem tudtak megegyezni.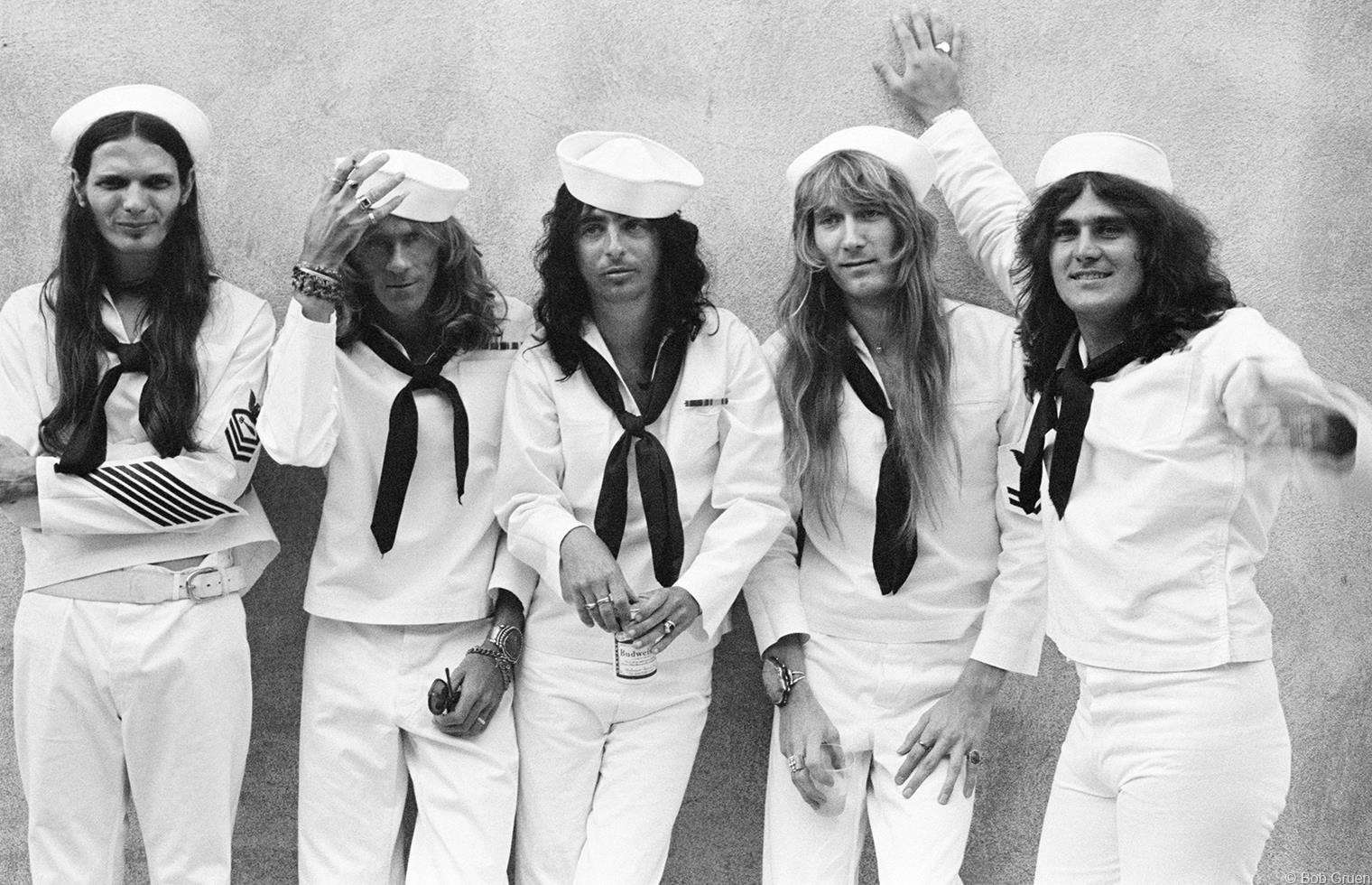 A sors iróniája, hogy Broccolinak és Saltzmannek annyira tetszett Cooper produkciója, hogy szinte a hajukat tépték afeletti bánatukban és dühükben, hogy a rocksztár és menedzsmentje önhibájából elszalasztotta a lehetőséget. Ráadásul nem csupán náluk "talált be" a szerzemény: A legendás brit színész, Christopher Lee, aki magát az aranypisztolyos férfit, Scaramangát alakította a filmben (és idős korában két metállemezt is készített énekesként), őszintén felháborodott, hogy nem Cooperék dala dübörög majd a filmben, és így fakadt ki: "Tényleg a Lulu-szám lett a befutó? Istenem… Pedig Cooperéké tökéletes lett volna!" A shock rock császár The Man With The Golden Gun-ja végül a Muscle Of Love-on kötött ki, és csak találgathatjuk, mekkora sláger lett volna belőle, ha egy nappal korábban ér célba. Azt sem árt tudni, hogy a Pointer Sisters, Ronnie Spector és Liza Minelli háttérvokáloznak benne.