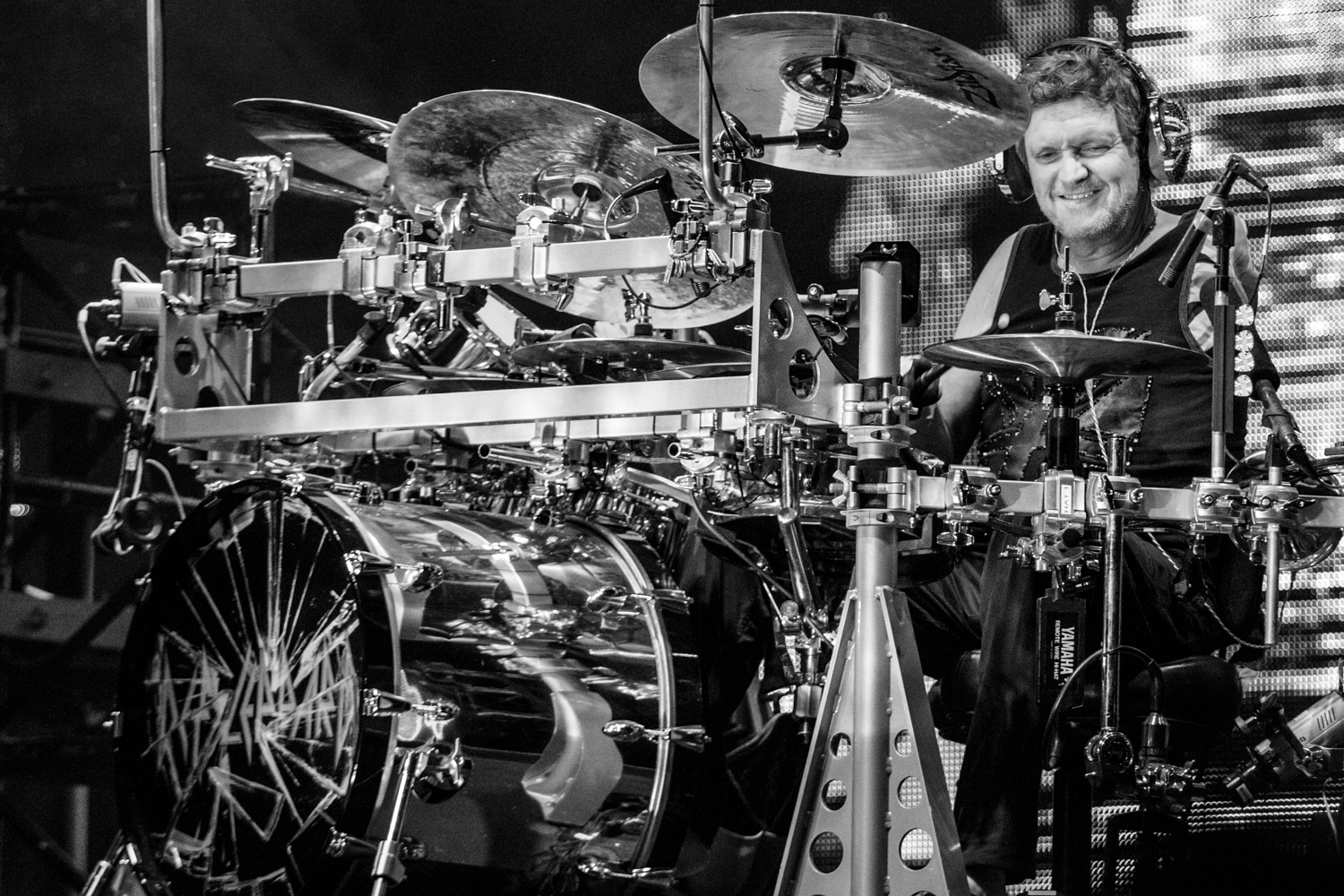 A rocktörténelem egyik legsúlyosabb autóbalesete történt 35 évvel ezelőtt, 1984. december 31-én, amelynek következtében a Def Leppard dobosa, Rick Allen elveszítette bal karját. Cikkünkben a megrázó esemény mellett egy kitartásból és emberségből egyaránt jelesre vizsgázó csapat megrázó történetét elevenítjük fel.
Allen és akkori barátnője, Miriam Barendsen a koraesti órákban a Sheffieldtől nyugatra található A57-es úton hajtottak egy 1984-es Corvette Stingrayjel. Az év utolsó napjához képest indokolatlanul meleg volt, Rick fel is nyitotta a napfénytetőt. Miriam az Allen családdal töltötte az ünnepeket, majd úgy tervezték, hogy az új esztendő első napjait közösen töltik Hollandiában, ahol a Def Leppard a következő, negyedik albumán dolgozott. Az egyik mellékútról nem sokkal később kifordult eléjük egy Alfa Romeo, amit másodperceken belül utól is értek. Amikor Allen előzésbe kezdett, az Alfa sofőrje – gondolva, hogy egy nagymenővel akadt dolga – is beletaposott a gázba. Ezt még néhányszor eljátszották, mire a 21 éves dobosban felment a pumpa, és egy nagyobb gázfröccs után a Corvette valósággal kilőtt az Alfa mellől. A balkormányos amerikai autóban Allen nehezebben érezte a brit utak határait, ráadásul a sebességük sem volt épp ideális a korrigálásra, lesodródva az aszfaltról átszakították az út menti kőfalat. A Corvette többször megpördült, majd a tetejére fordulva landolt az út melleti mezőn. Az ütközés következtében a biztonsági öv leszakította Allen karját, miután a napfénytetőn át kirepült az autóból.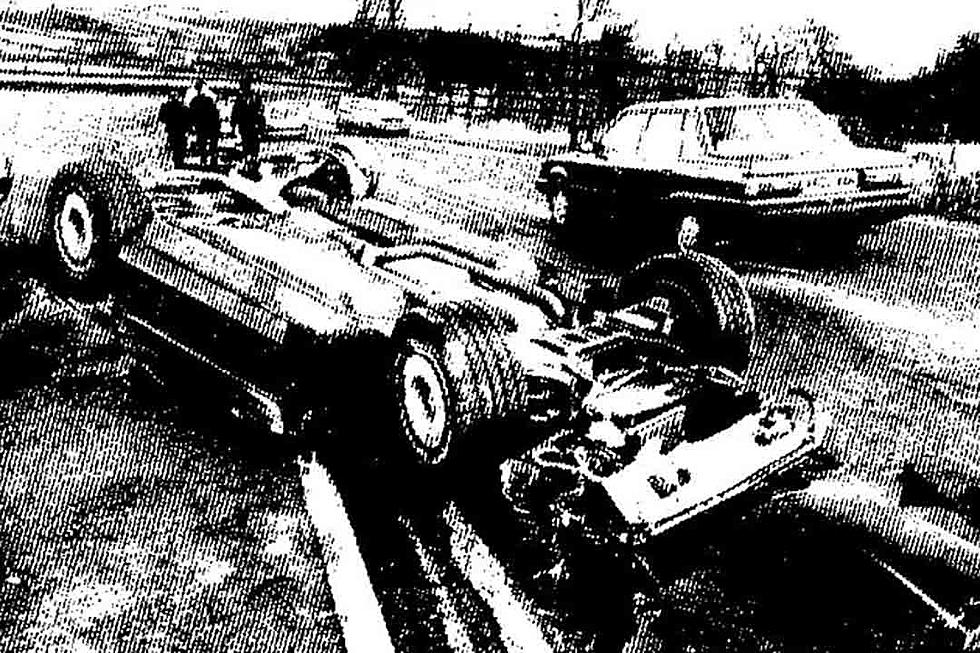 "Szó szerint kirepültem az kocsiból és a roncstól néhány méterre, a mezőn tértem magamhoz. Akkor eszméltem rá, hogy nincs meg az egyik karom. Azt ordítottam Miriamnek: Istenem! Soha többé nem dobolok! Többre nem is nagyon emlékszem, sokkos állapotba kerültem" – emlékezett vissza később Allen.
Miriam az autó roncsai között rekedt, zúzódásokat és fejsérülést szerzett. A balesethez egy a közelben élő bába érkezett először, aki rögtön ellátta a sérült Allent. Közben egy arra járó ápolónő is megállt segíteni. A lehető leghamarabb jégbe tették a leszakadt végtagot, amíg a mentők meg nem érkeztek. Kevesebb mint 20 perccel később Rick már a sheffieldi Royal Hallamshire Kórházban feküdt.
"Szavakkal leírhatatlan, eddig sosem tapasztalt érzés fogott el. A jövőnkre gondoltam és persze a barátomra, Rickre. Tudtam, hogy sosem lesz már az, aki eddig volt." – idézte fel a baleset utáni pillanatokat Rick Savage, a zenekar basszusgitárosa.
Miközben a Def Leppard történetének egyik legsúlyosabb tragédiáját szenvedte el, a Royal Hallamshire kórházban a dr. Robert Page vezette 4 órás operáció után úgy tűnt, Rick érrendszere meggyógyult és ismét kap vért a karja. A zenekar ezután úgy döntött, folytatja új lemezének munkálatait. Január 3-án azonban rossz híreket kaptak a társai. Rick karja elfertőződött, melynek következtében a korábban helyreállított végtagot amputálni kellett.
"Nagyon rosszul érintett a hír bennünket, hiszen 2 nappal azelőtt még úgy jöttünk el Sheffieldből, hogy idővel minden rendben lesz. Volt, aki el is sírta magát a hírek hallatán. Azzal a céllal jöttünk Hollandiába, hogy Ricknek ajánljuk az új lemezt, de ott eltört bennünk valami" – folytatta Savage.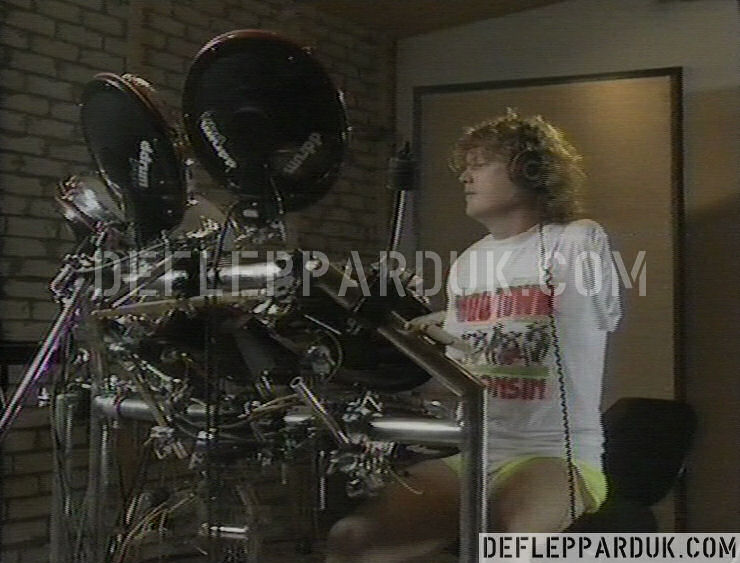 Január 4-én Rick már teljesen tudatánál volt, telefonon tartották a kapcsolatot a Hollandiában a negyedik nagylemezén dolgozó zenekar tagjaival. – "Minden rendben lesz" – mondta Rick Joenak, de ezt a szíve mélyén dobos sem nagyon hitte el. Másnap Joe Elliott énekes telefonhívást kapott. Egy ismeretlen hang volt a vonal végén. Amerikai akcentussal beszélt. "Szevasz Joe!! Hallom új dobosra van szükségetek!" A válasz szinte ösztönszerűen fakadt ki az énekesből. "Két szót mondok: Baszd meg! Rick Allen mindaddig a Def Leppard tagja marad, amíg ő azt nem mondja, hogy nem csinálja tovább!" – válaszolt ingerülten az énekes.
A társak mentális küzdelme eltörpült a kórházban lábadozó dobosé mellett.
"Az ágyamat szivacsokkal rakták körbe azért, hogy ne tudjak lefordulni róla. Ha valami kényelmetlen volt, a lábammal igazgattam őket. Milyen jó, hogy a lábaim nem sérültek – gondoltam. Aztán nem hagyott nyugodni a gondolat, hogy rengeteg dalt el tudnék még játszani, hiszen a lábaim épek és a másik kezem is meg fog gyógyulni."
Január második felében a producer, Robert John "Mutt" Lange is meglátogatta a lábadozó Allent, aki már azt ecsetelte, hogyan lenne képes folytatni a dobolást, egy átalakított dobszerkón. Úgy tűnt, Mutt megtalálta azt a különleges elektromos dobot, ami lehetővé teszi, hogy Allen újra színpadra lépjen. A Simmons gyár tervezői kapták a feladatot, Rick pedig eközben már szülei házában gyógyult Sheffieldben, majd két hét után csatlakozott a Del Leppardhoz Wisseloordban és elkezdték az új lemez munkálatait. A 4-es stúdióban állították fel az új, különleges dobszerkót, Allen pedig azonnal megkezdte a gyakorlást.
"Minden nap ott volt és csak játszott, játszott és játszott. Aztán egy nap odahívott. Ezt figyeld, hallgasd csak! Majd eldobolta a When The Levee Breaks-t. Azt hiszem, ott mindannyian elkezdtünk hinni" – mesélte Joe Elliott.
Húsz hónappal a balesete után Rick Allen először lépett színpadra 1986-ban. Nem volt könnyű újra felvennie a rutint. Az előadás a Monsters of Rock fesztiválon, Doningtonban volt. A tömeg őrjöngő lelkesedéssel fogadta, és valószínűleg ez is nagyban segített a dobosnak, hogy ma is el tudja fogadni a történteket.
"Nyilván életem egyik legszörnyűbb pillanata volt, amikor dobosként megtudtam, hogy elveszítettem a karom. De őszintén szólva, ma már teljesen máshogy tekintek a dologra. A tapasztalatainkat sebesült, katonákkal és hasonló sorsra jutott emberekkel osztottuk meg. Létrehoztunk egy közösséget, melyben inspiráljuk egymást. Ez segít a továbbiakban bennünket." – mondta egy 2014-es interjúban Allen.
forrás: deflepparduk.com/tourhistory