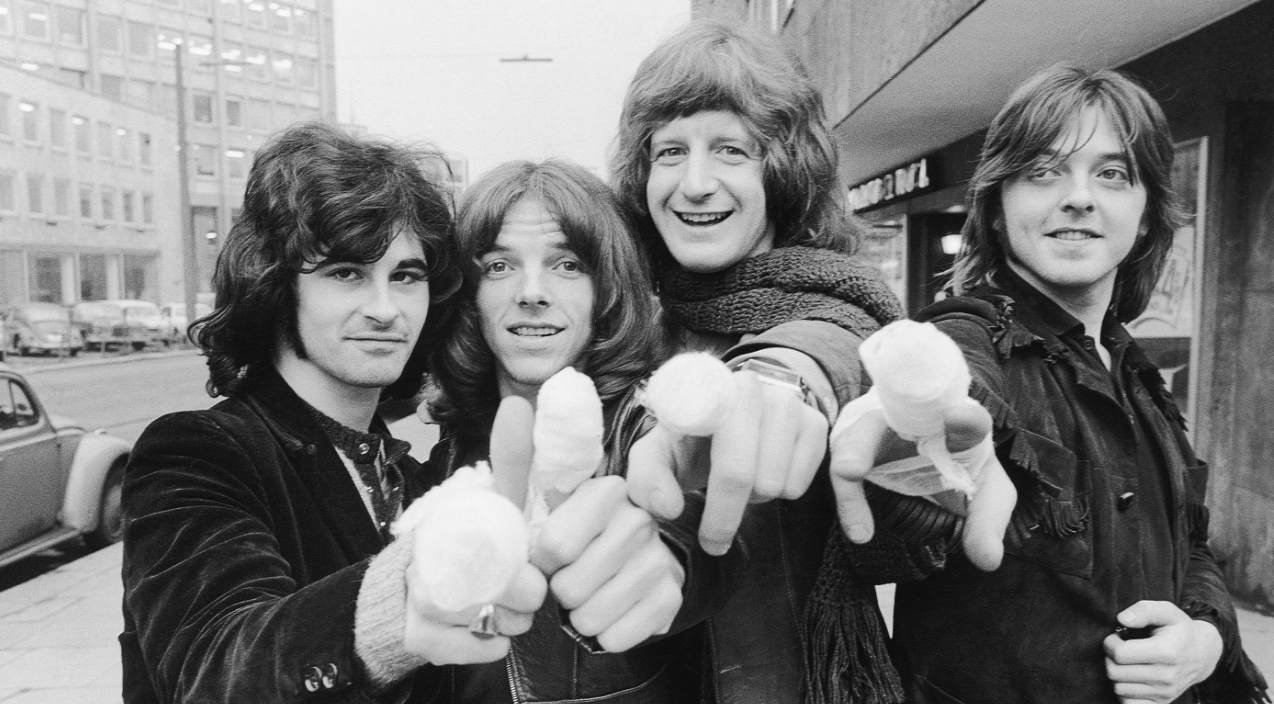 50 éve, 1970. január 9-én jelent meg a walesi Badfinger bemutatkozó lemeze, a Magic Christian Music, amely igazi mérföldkőnek és az egyik legerőteljesebb debütálásnak számít a rock történetében. Paul McCartney és George Harrison protezsáltjai első alkalommal mutatták meg úgy istenigazából, mit is tudnak, hogy aztán a Nagy Négyes feloszlását követően a sajtó a Beatles trónörököseiként emlegethesse őket.
A csapatot eredetileg The Iveys-nak hívták, és 1961 óta létezett. Élelmes (ám később igen kártékonynak bizonyuló) menedzserük, Bill Collins küldte el a demójukat a Beatles tagjainak, amikor hírét vette, hogy az ikonikus banda saját kiadót alapított Apple Records néven, és keresik azokat, akik méltóak lennének arra, hogy ők jelentessék meg az anyagaikat. George Harrison és Paul McCartney egyaránt őszinte lelkesedéssel fogadta az Iveys felvételeit, ami kész csodának számított, ugyanis azok a pillanatok, amikor e két zseni bármiben is egyetértett, oly ritkák voltak, mint a közmondásbéli hófehér hollók. ("Ringóval és Johnnal bármikor szívesen alakítanék új zenekart, azzal a feltétellel, hogy Pault nem vesszük be" – nyilatkozta George évekkel a Beatles feloszlása után.) A két Beatles-tag lenyűgözésének köszönhetően az Iveys 1968. július 23-án szerződést kötött az Apple Records-szal.
Az Iveys első albuma Maybe Tomorrow címmel látott napvilágot 1969-ben, a címadó tétel pedig kisebb slágerré vált. Ennek ellenére a banda tagjai úgy vélték, a Beatles nem ad meg nekik minden tőlük telhető segítséget, és csalódottságuknak hangot is adtak különféle interjúkban. Aki azt gondolja, hogy ezek után a hálátlan senkiket Paulék rögtön utcára tették, az nagyobbat nem is tévedhetne: McCartney elismerte, hogy felkaroltjaiknak igazuk van, és nekik ajándékozta legújabb dalát, a Come And Get It-et, amelyet egy készülőfélben lévő vígjáték, a Peter Sellers és Ringo Starr főszereplésével forgatott The Magic Christian (A csodatévő) betétdalának szánt. Sőt még azt is elintézte, hogy a banda két saját szerzeménye, a Carry On Till Tomorrow és a Rock Of All Ages is helyet kapjon benne.
McCartney nem érezte eléggé figyelemfelkeltőnek az Iveys nevet, ezért a zenekar átkeresztelése mellett döntött. Több ötlet is felmerült, és végül Neil Aspinall (McCartney és Harrison gyerekkori barátja, az Apple cég megbízott vezetője) javasolta a With A Little Help From My Friends eredeti munkacímére, a Bad Finger Boogie-ra utalva a Badfinger nevet. A Bad Finger Boogie cím annak volt köszönhető, hogy Lennonnak megsérült az egyik mutatóujja zongorázás közben, amikor épp a Ringo által énekelt jövendőbeli slágert alakítgatták.
George Harrisonnak természetesen megvolt a maga verziója a név eredetéről: szerinte szó sincs a munkacímből merített ihletről, hanem Helga Fabdinger vezetéknevéből jött a Badfinger, némi betű-helycsere révén. A hamburgi hölgy a Beatles kedvenc sztriptíztáncosnője volt a zenekar németországi tartózkodása idején.
McCartney ragaszkodott hozzá, hogy a Come And Get It-et a Badfinger egy az egyben az utasításai szerint rögzítse, és semmilyen módon ne térjenek el az ő delmóverziójától: "Fiatalok voltak és szemtelenül magabiztosak, azt mondták, hogy a saját szájízük szerint akarják felvenni a dalt, de megtiltottam nekik: én már tudtam, hogyan kell slágert írni, ők még nem." A Carry On Till Tomorrow vonós hangszerelését George Martin, a Beatles producere hozta össze, az ő csatasorba állítása is McCartney érdeme. A The Magic Christian-t 1969. december 12-től vetítették a brit mozik, 1970. január 9-én pedig megjelent a Badfinger első, Magic Christian Music című albuma, amelyen a három filmes betétdal, az Iveys egy évvel korábbi nagylemezének legfülbemászóbb számai és néhány friss szerzemény található. A mai napig meggyőző anyag: már az első hangok nyilvánvalóvá teszik, hogy a Beatles utódzenekarát halljuk, mind stílus, mind megszólalás tekintetében.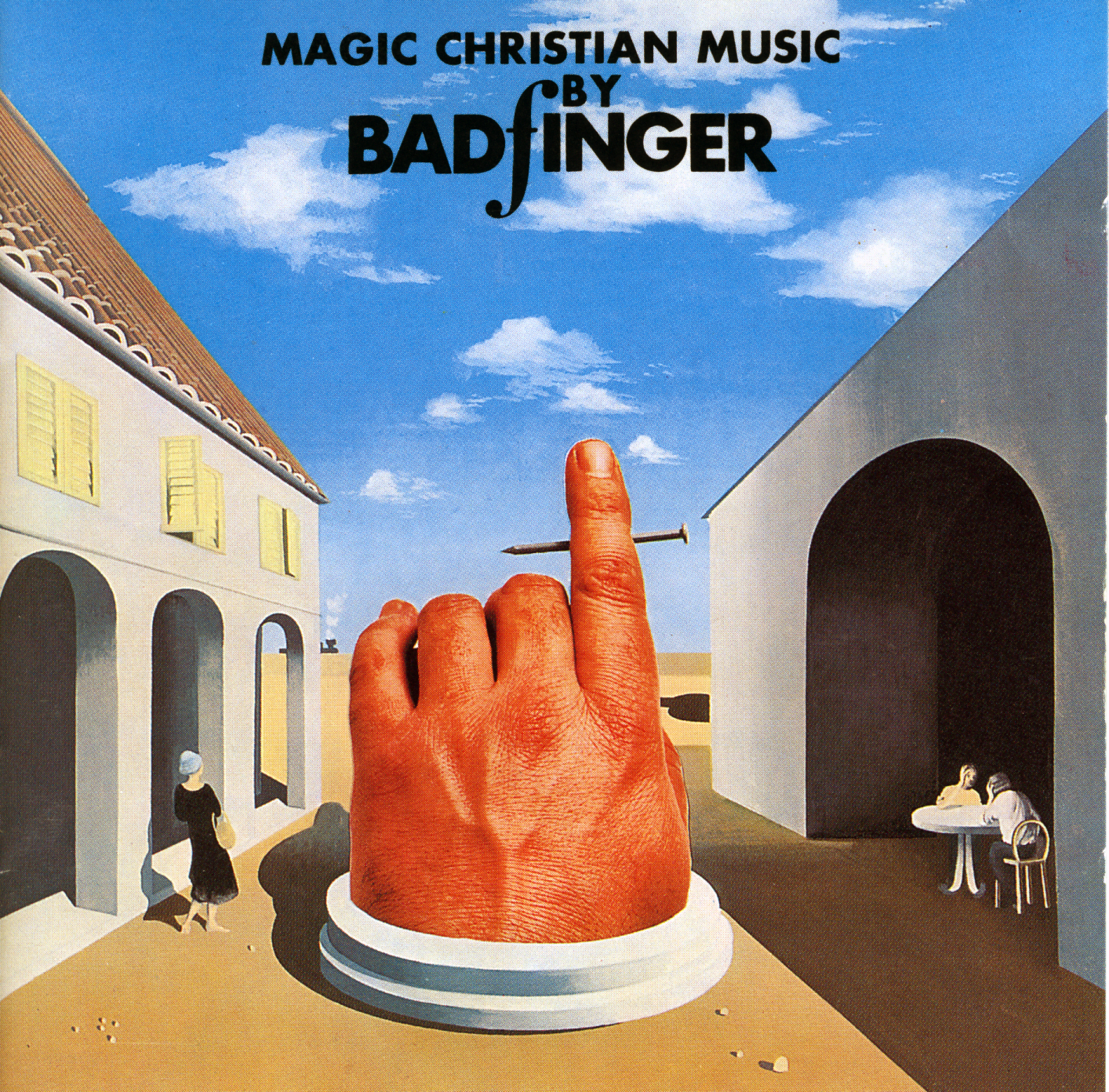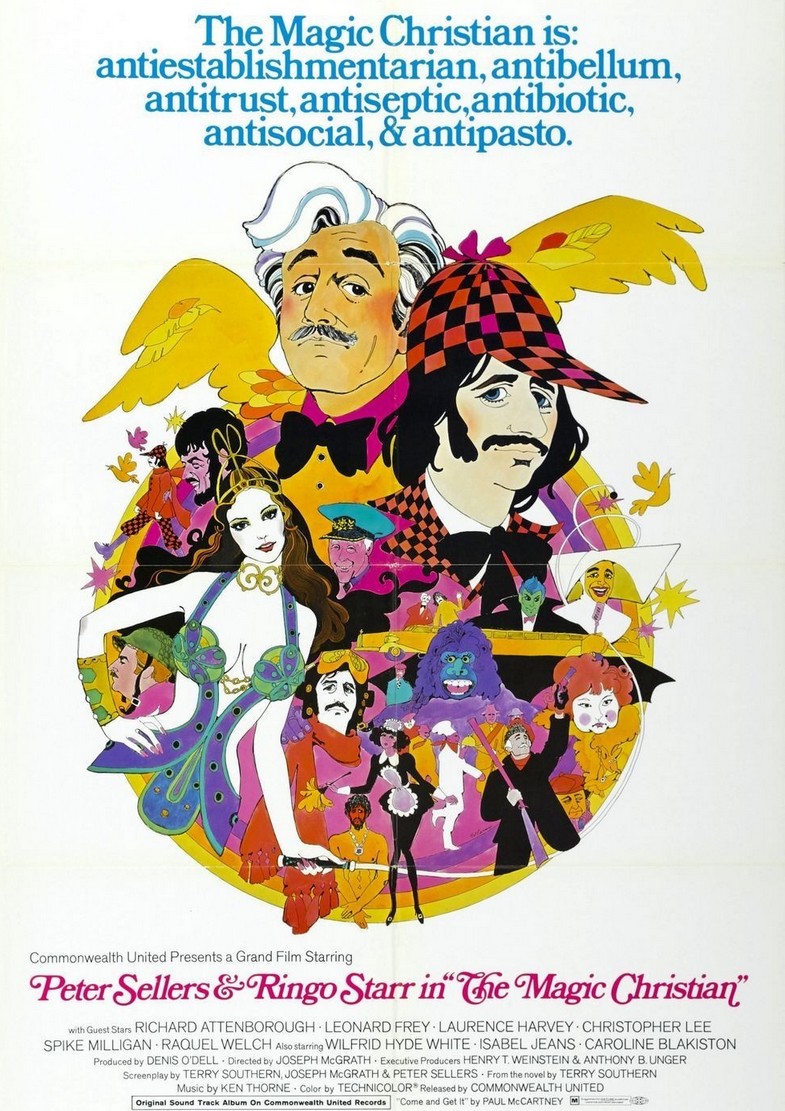 A sztárok sokaságát felvonultató film (amelyben egy unatkozó milliomos örökbe fogad egy hajléktalant, és együtt megannyi furcsa szituációba keverednek) nem lett közönségsiker, mert bár a műfaja vígjáték, inkább bizarr, mint kacagtató jelenetek váltják benne egymást. Átütő poénokra nem emlékszem belőle, egyes "ez meg mi a franc volt?" jellegű sztár-cameókra viszont nagyon is: Roman Polanski iszákos bárvendégként, Raquel Welch gályarabokat ösztökélő, ostorcsattogtató dominaként, Laurence Harvey színpadi monológ közben vetkőzőszámot bemutató Hamletként, Yul Brynner (A hét mesterlövész macsó kopasza) pedig kuplét éneklő traviként homályosítja el a máskor mindig kiváló Peter Sellers és a helyét (meg a karakterét) a teljes játékidő alatt látványosan nem találó Ringo alakítását.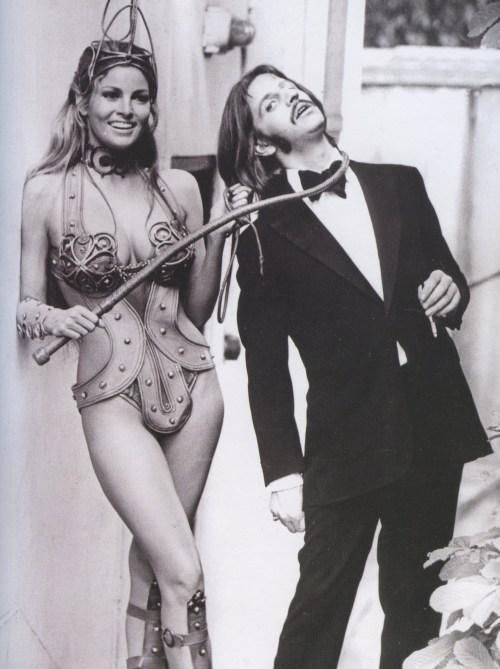 McCartney mester viszont nem beszélt a levegőbe: a Come And Get It a brit és az amerikai slágerlista Top 10-ét is megjárta, és előkészítette a terepet a Badfinger számára, hogy a 70-es évek egyik legfontosabb zenekarává váljanak. De ez már egy másik történet…