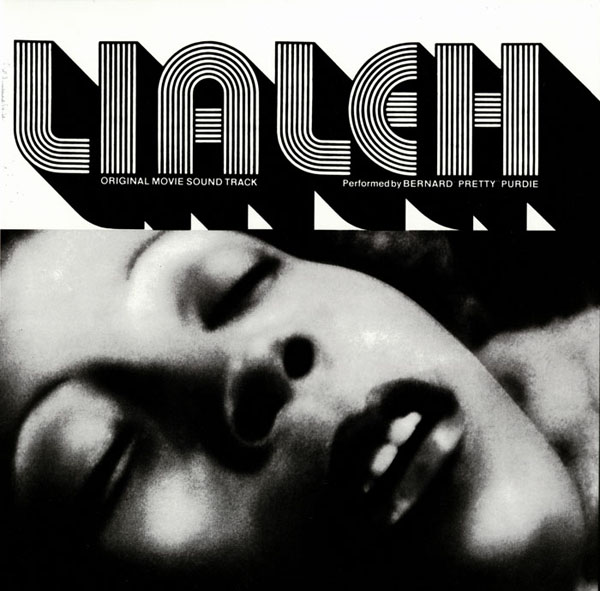 1974-ben jelent meg a James Brown és Aretha Franklin zenekarát erősítő legendás dobos, a Led Zeppelin John Bonhamje által is bálványozott Bernard Purdie Lialeh című albuma. A lemez azonnal a klasszikus soul és funk színtér egyik legsikeresebb kiadványa lett, ma pedig minden, e két műfaj iránt érdeklődő komolyabb gyűjtő polcán ott lapul egy példány belőle. Miért vált ennyire kultikussá ez a valóban fantasztikus ritmusokat rejtő anyag? Nos, leginkább azért, mert az első olyan nagyobb költségvetésű pornófilm zenéjéről van szó, amelyet főleg fekete szereplők közreműködésével forgattak.
A pornográf filmek gyártásának egyértelműen az 70-es évtized a hőskora. A 60-as években indult és eddigre győzedelmeskedő szexuális forradalom hatására kísérletező kedvű milliók gondolták úgy, hogy végre elérkezett a bűntudat és feszengés nélkül élvhajhászás ideje. A pornózás tiltott tevékenységnek számított (a forgatásokon gyakoriak voltak a razziák), ezért aztán nincs mit csodálkozni azon, hogy a Woodstocki Fesztivál után hanyatlásnak és oszlásnak indult ellenkultúra maradékának utolsó menedéke lett: a renegátok és a szólásszabadság harcosai "menőnek" tartották, és rengeteg egykori hippi is csatlakozott a pornógyártó "föld alatti mozgalomhoz" (a többiek meg pszichológiai és szociológiai tanulmányokat írtak róla).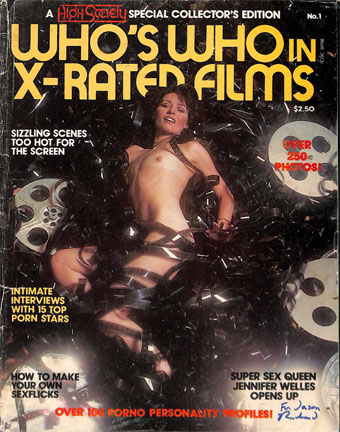 A várva várt áttörés Gerard Damiano, egy hollywoodi álmokat dédelgető és végül valóban tehetséges rendezőnek bizonyuló New York-i fodrász első jelentősebb munkájának, a Deep Throat-nak (a hírhedt Mély Torok) köszönhető. E bárgyú hardcore vígjáték mozikba kerülése és elsöprő sikere után szinte futószalagon érkeztek az egyre nagyobb műgonddal kivitelezett kemény szexes alkotások, és hamarosan már maga Damiano is Ingmar Bergman nyomdokain haladt a The Devil In Miss Jones-szal vagy a The Story Of Joanna-val. A pornográfusok tehát kezdték komolyan venni magukat (és a média is őket: olyan köztiszteletnek örvendő sajtóorgánumok közöltek kritikákat pornófilmekről, mint a Newsweek), aminek következtében az "éles" szexet a legkülönfélébb műfajokkal házasították össze: krimi, kosztümös kalandfilm, romantikus dráma, satöbbi.
Az 1974-es Lialeh is a fent említett törekvésnek a terméke, csupán annyiban különbözik a Quentin Tarantino által kedvelt és fanatikusan másolt ekkori blaxploitation moziktól, hogy alvilági leszámolás és drogterjesztés helyett mindenki hentereg benne… Miliő, hangulat és színészi játék terén viszont nem fedezhető fel különbség. A címbéli hölgy New York első szexmusicaljének főszerepére pályázik, és ennek megszerzéséhez nem csupán az énektudását kell latba vetnie (azt hiszem, nem szorul magyarázatra, miféle tennivalói akadnak még).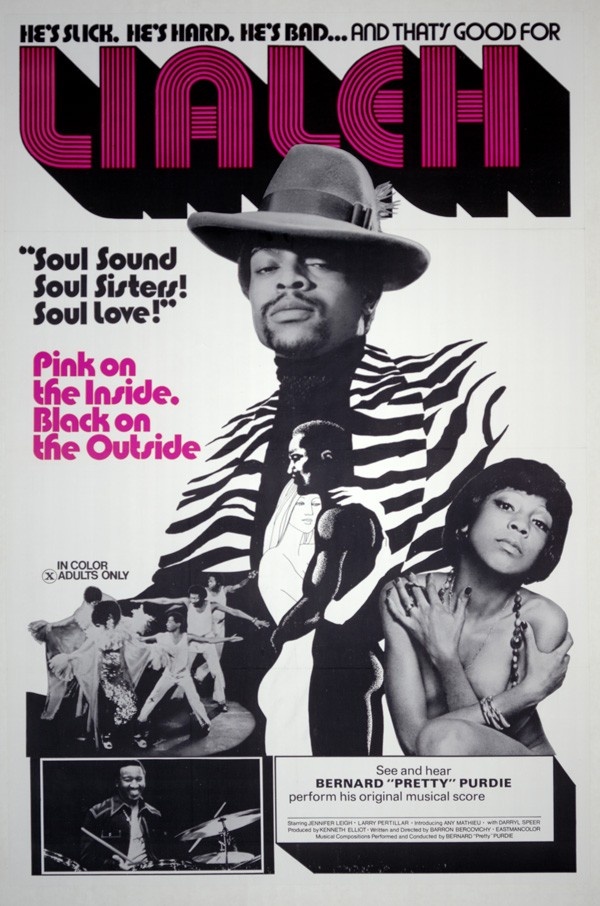 Hogy Lialeh sikerrel jár-e vagy sem, azt nem árulom el, azt viszont igen, hogy a készítők közül ketten is feljutottak a showbiznisz csúcsára. A filmbéli leszbikus édeshármas fehér résztvevője, Andrea True, két év múlva diszkókirálynőként tündökölt More, More More című slágerével, Paul Goldsmith operatőr kamerája pedig később nem kefélő párokat, hanem Michael Caine-t vagy Kiefer Sutherlandet vette, sőt még egy Muhammad Aliról szóló Oscar-díjas dokumentumfilm is fűződik a nevéhez.
A fekete büszkeség pikáns megnyilvánulásaként ünnepelt Lialeh soundtrack-jének elkészítésében máskor világsztárokat kísérő igazi nagyágyúk vettek részt: például Horace Ott billentyűs (Nina Simone, The Shirelles), Wilbur Bascomb basszusgitáros (James Brown, Jeff Beck, B. B. King, Mick Taylor, George Benson), Norman Pride ütőhangszeres (Freddie King, Yusef Lateef, Quincy Jones), Ernie Hayes billentyűs (James Brown, Nina Simone, Screamin' Jay Hawkins, Aretha Franklin) és persze az élő legenda dobzseni, Bernard Purdie (James Brown, Aretha Franklin, Jeff Beck, Curtis Mayfield, Miles Davis). Purdie maga komponálta a zenét, és társaival együtt feltűnik a filmben is: konkrétan velük kezdődik a mű, amely a húzós nyitódal elhangzása után rögtön egy kiadós szexpartit vonultat fel, a dobcsászár és zenekara körül esnek egymásnak az ellenállhatatlan lüktetésű muzsikától felhevült delikvensek.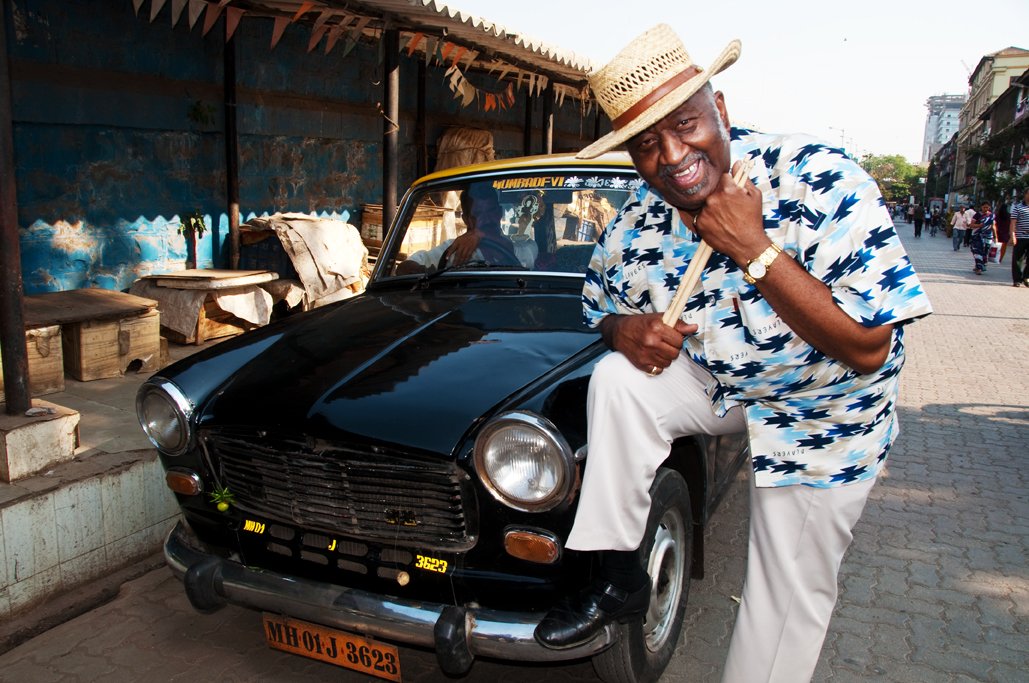 Az 1939-es születésű Purdie nem csupán egyike a legkeresettebb session zenészeknek, de ő a híres Purdie-féle half-time shuffle szülőatyja is, amelyet minden valamirevaló soul-, funk- és rockdobos igyekszik elsajátítani. Purdie-shuffle hallható például a Led Zeppelin Fool In The Rain, a Police Walking On The Moon és a Toto Rosanna című dalában, valamint a Steely Dan Babylon Sisters-ében és Home At Last-jében (az utóbbi kettőben maga a "feltaláló" prezentálja).
1978-ban a kiváló, barátságos és mindig kicsattanóan jó kedvű dobos tőle szokatlanul szenzációhajhász kijelentéssel lepte meg a zenészszakmát: több Beatles-dalban valójában az ő játéka hallható, nem Ringo Starré. A gond csak az, hogy eddig senki sem jelentkezett, aki igazolta volna az állítását, olyanok viszont számosan, akik ott voltak a Beatlesszel a stúdióban, és arcátlan hazugságnak nevezték Purdie nyilatkozatát. Bolygónk egyik legmegbecsültebb és legtechnikásabb dobosának valószínűleg nem fantasztikus tempóérzékkel és pontossággal, ám parádés technikai bravúrok nélkül ügyködő kollégájának életművére fáj a foga elsősorban, hanem a hírnevére… Tanulság: Ne legyünk telhetetlenek!