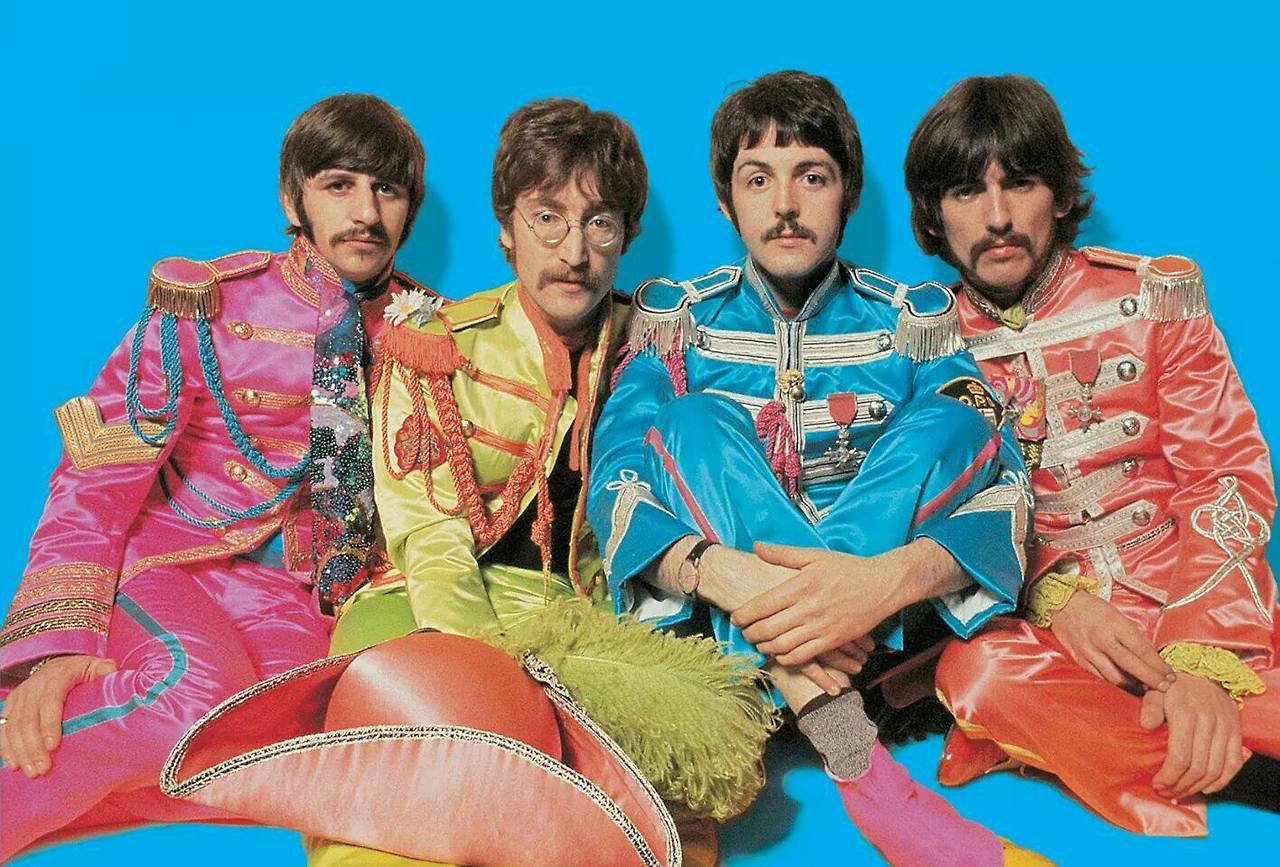 1969-ben került a mozikba Federico Fellini Satyricon című filmje, amely az ókori római író és Nero császár kegyeltje, Petronius csupán töredékesen fennmaradt írásán alapult. A pont 100 évvel ezelőtt született olasz rendezőgéniusz műve Az édes élet "még dekadensebb testvérének" is tekinthető, igazi remekmű minden képkockája. Egyedül azt sajnálhatjuk, hogy sem a Beatles zenéje, sem a csapat tagjai nem tűnnek fel benne, pedig Fellininek feltett szándéka volt, hogy a popkultúra legnagyobb brit ikonjait is csatasorba állítja.
Fellini korának egyik legmodernebb gondolkodású alkotója volt, élénken érdeklődött a körülötte zajló társadalmi változások iránt. A hatvanas évek végére már tombolt a hippi divat, amely Itáliában is éreztette a hatását. A rendezőt lenyűgözték az ellenkultúra éllovasainak színpompás ruhái, a szabad szerelemről vallott nézetei és háborúellenes szónoklatai. Viszont azt is jól látta, hogy a hippiket megzabolázhatatlan bulizási és kábulási hajlamuk könnyedén az ókori rómaiak kéjtől megcsömörlő utódaivá teheti. Ezért elhatározta, hogy a Satyricon dorbézolóit hippi színvilággal jeleníti meg, és a filmben szerepeltetni fogja a 60-as évek popkultúrájának krémjét. Miután a média világszerte találgatni kezdte, kikre is gondolhat a Mester, Fellini egy tévéinterjúban nyilvánosságra hozta azok nevét, akiket szívesen látna filmjében: 
Olyanokkal dolgoznék, mint Richard Burton, Elizabeth Taylor, Brigitte Bardot, Marlon Brando, Lee Marvin, a Beatles, a Maharishi, sőt akár maga Lyndon B. Johnson. Ha mégsem sikerül e sztárokat megszereznünk, akkor viszont ismeretlenekkel fogom leforgatni a Satyricont.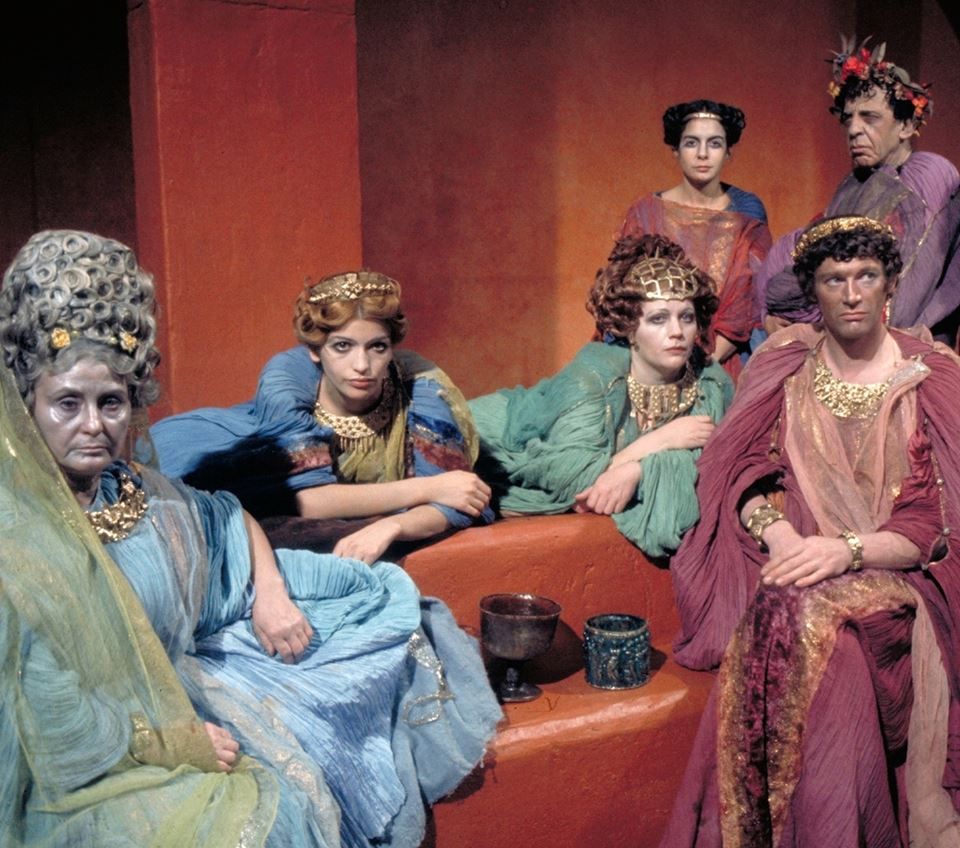 Fellini végül a második variáció mellett kényszerült dönteni, és Petronius felnőtteknek szóló meséjét cseppet sem híres színészek és pusztán a megfelelőnek ítélt arcvonásaik alapján összeválogatott amatőrök részvételével vitte vászonra. A forgatás egyik legmókásabb anekdotája is egy "zöldfülűhöz" kötődik: Trimalchio, a felszabadított rabszolgából lett dúsgazdag nyerészkedő szerepét Fellini egyik kedvenc étterme, az Il Moro tulajdonosának, Mario Romagnolinak adta. A lámpalázas férfi képtelen volt megtanulni a szövegét, így a vendéglője étlapját mondta fel különféle érzelmi állapotokat kifejező arcjátékkal, majd egy profi színész utószinkronizálta.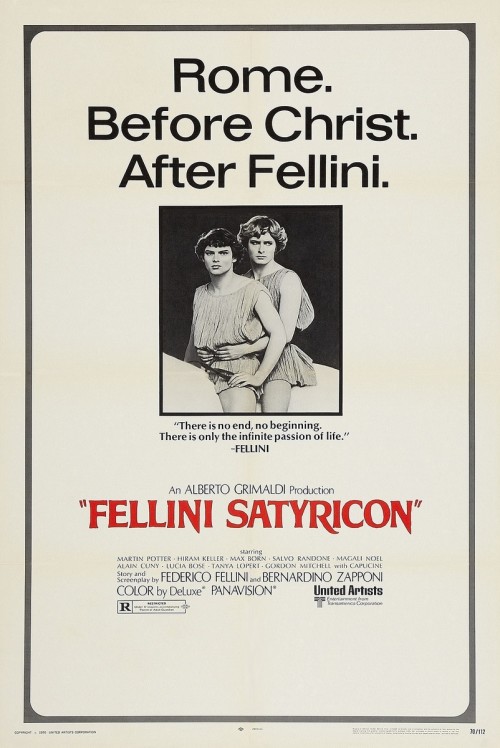 A valóság és az álom közötti határvonalat elmosó mű nem aratott a Mester korábbi munkáihoz hasonlóan nagy sikert, viszont az USA-ban igazi botrányfilm lett, ami egyenes utat jelentett a kultikus státusz kivívásához. A déli államokban szinte nem is nagyon tudták forgalmazni a régi rómaiak erkölcstelenségének bemutatása és a homoszexualitás hiteles ábrázolása miatt, Kaliforniában viszont a hippik kedvenc "drogfilmje" lett: az egyetemek filmklubjaiban és a külvárosi mozikban a révülni vágyó diákok mindig bizonyos jelenetek alatt vették magukhoz a napi LSD-adagot, mert híre ment, hogy azokat bámulva támadnak az embernek különösen "ütős" látomásai.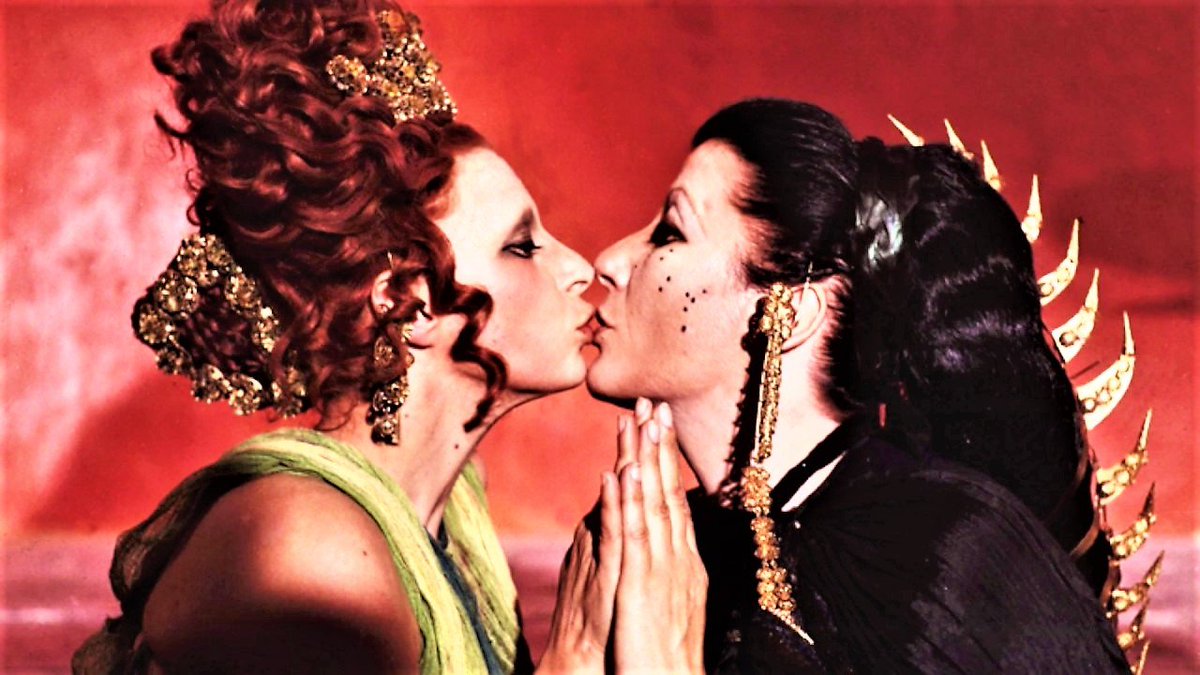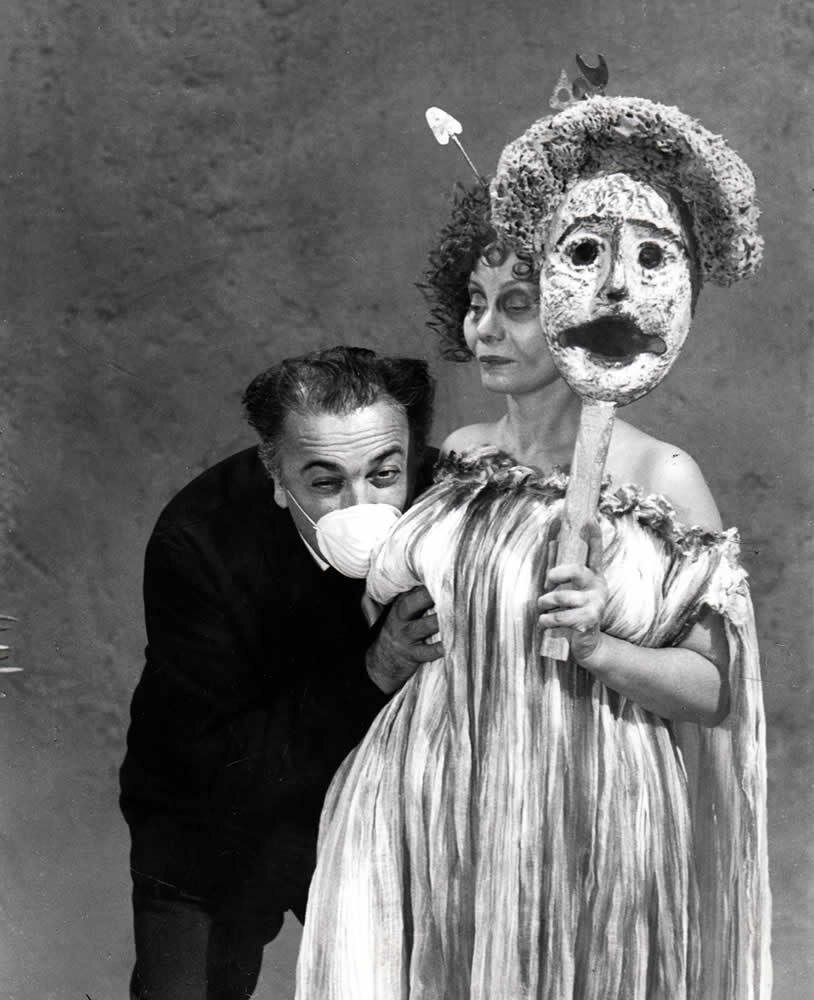 A 70-es években futótűzként terjedt a pletyka, miszerint Fellini annak idején kapcsolatba lépett a Beatlesszel, hogy legalább írják meg és vegyék fel a Satyricon zenéjét, ha már szerepelni nem fognak benne, de az olasz filmmágus nem volt képes megegyezni velük. Kár, mivel a világot átformáló négyes a 60-as évek második felében ontotta az olyan pszichedelikus klasszikusokat, mint a Glass Onion vagy a Strawberry Fields Forever, és az efféle dalaik igencsak illettek volna Fellini vizuális elképzeléseihez.  Mindenestre a banda tagjainak tetszését elnyerte a film, különösen John Lennonét. Keith Badman The Beatles: Off The Record című könyvében található egy interjúrészlet, amelyben a legendás énekes a Beatles turnéit a Satyriconban látható fékevesztett "partizással" állítja párhuzamba.