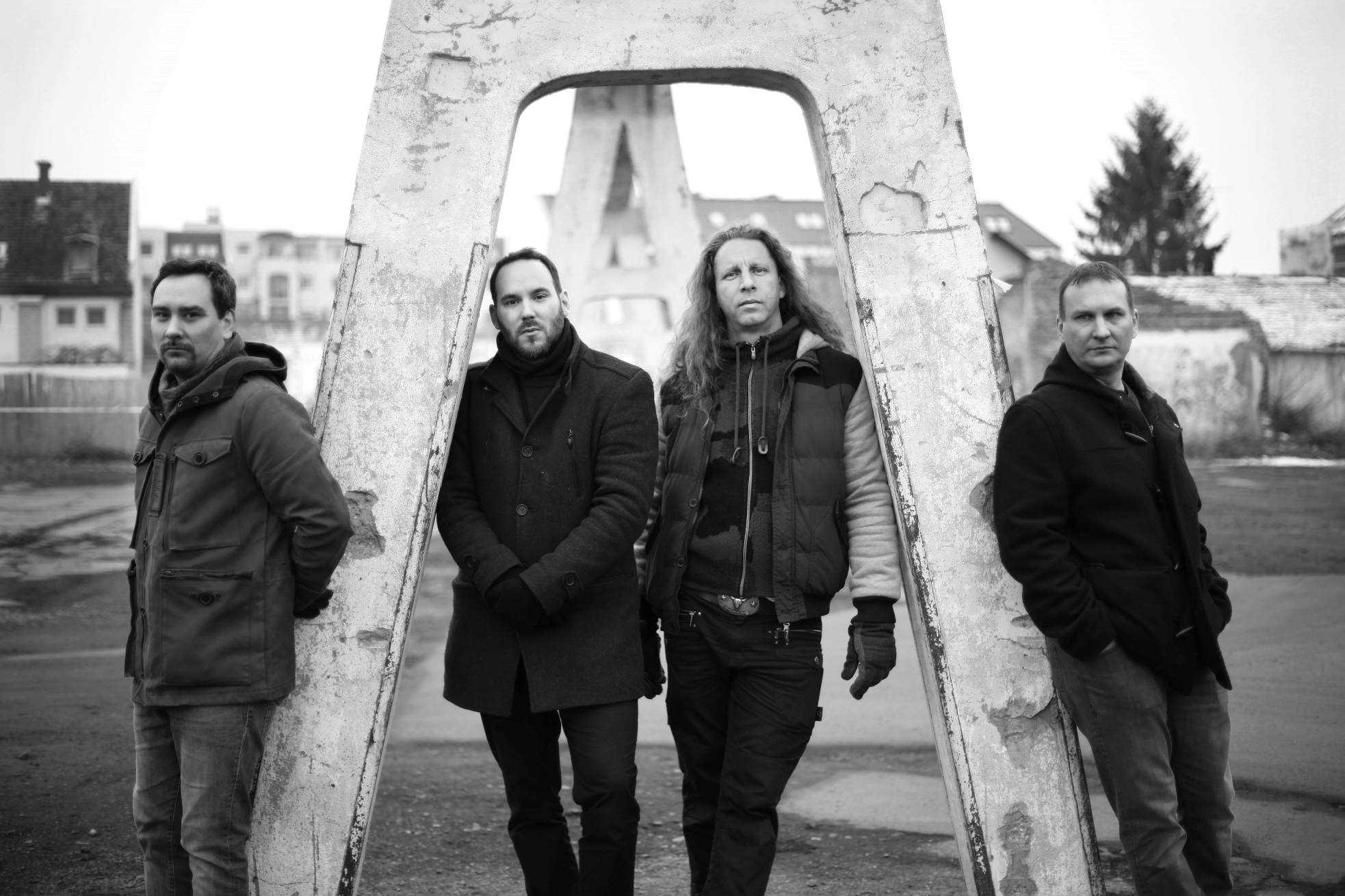 Fotó: Varga Tamás (Brownhand)
Negyedik albumát mutatja be március 3-án a debreceni kísérletezős, instrumentális progresszív rockzenekar, a Ghost Toast. A finn Inverse Records gondozásában készülő új nagylemezről a csapat első körben a Frankenstein's című klipdalt tette elérhetővé, amelyet most nálunk is megtekinthettek.
A Frankenstein's-t zeneileg elsősorban a filmzenék ihlették, a látszólag teljesen eltérő teátrális zongora intro és az azt felváltó, gyorsabb, zakatolós, matekos részek kerülnek a végén összefércelésre, ahol a dal fő motívumai egyesülnek. Ezúttal szerettünk volna egy rövidebb szerzeményünkre videót készíteni, a Frankenstein's ideális választásnak tűnt, mely egyébként a március 3-án érkező Shape Without Form című lemezünk nyitótétele.
A srácok azt is elárulták, hogy a videó elkészítéséhez nagyon régi horrorfilmek mellett klasszikus és új dokumentumfilmeket, tévéhíradásokat használtak fel.
A videó az általunk teremtett, illetve napjainkat kísér(t)ő szörnyeket hivatott példálózó jelleggel bemutatni, legyen szó akár a fantázia szülte rémekről, akár a valódiakról. A felsorolás nem teljes, órákig tartó videókat is meg lehetne tölteni néhány képkockánként változó rémekkel, ami reméljük, hogy nem csak számunkra elgondolkodtató.
Mit kell tudni a Ghost Toastról?
Rengeteg különböző stílus nyújt számukra inspirációt, ezeket megragadva próbálnak különleges, tiszta lelkű zenét alkotni. Főbb hatásaik: Tool, Faith No More, Mastodon, Crippled Black Phoenix, Ulver, A Perfect Circle, Deftones, Oceansize, Jaga Jazzist, Shpongle, Orbital, Ott, Plaid, Future Sound Of London, The Mars Volta, Isten Háta Mögött, valamint sok-sok filmzeneszerző. A zenekar legutóbbi (harmadik) lemeze, az Out Of This World a finn Inverse Records kiadónál jelent meg 2017-ben, és számos pozitív újságcikk, kritika méltatta a világ minden táján, a magyar zenei portálok pedig HangSúly-díjra jelölték az év albuma kategóriában.
További Információ