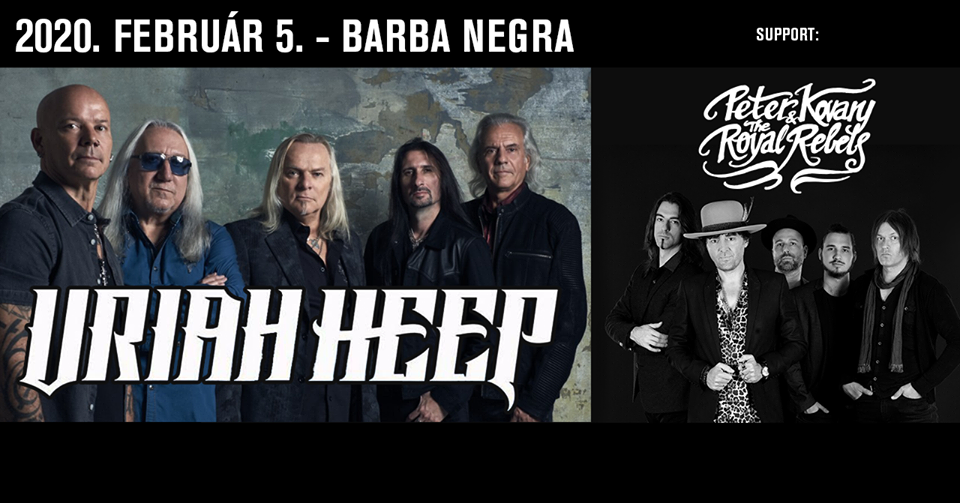 Az idei évben több kultikus tiszteletnek örvendő és évtizedek óta aktív rockbanda is tiszteletét teszi nálunk: a Judas Priest, a KISS és az Aerosmith nyáron érkeznek a Budapest és a Puskás Arénába, a Uriah Heep pedig már február 5-én felkereste a Barba Negra Music Clubot. A nem túl szerencsés napválasztás (szerda) ellenére megtelt a hely, és bár e sorok írója nem teljesen azt kapta, amire számított, mégis kárpótolva érzi magát. Lássuk hát, mi is történt…
A bemelegítői szerep a Kőváry Péter énekes-gitáros-dalszerző vezette Peter Kovary & The Royal Rebelsnek jutott. A magyar zenei palettán egyedi színfoltot képező Fonogram-díjas zenekar kitűnő második albumáról tavaly írtam kritikát: a Beatles, a Rolling Stones, valamint a közismert "ősi" garázs és southern rock bandák munkásságából egyaránt egészséges mértékben merítő alakulat az utóbbi évek egyik legizgalmasabb hazai együttese. Noha több rajongójuk is elzarándokolt értük a Barba Negrába, a közönség túlnyomórészt olyanokból állt, akik még sosem hallottak róluk korábban, így aztán alapos meggyőzésre szorultak.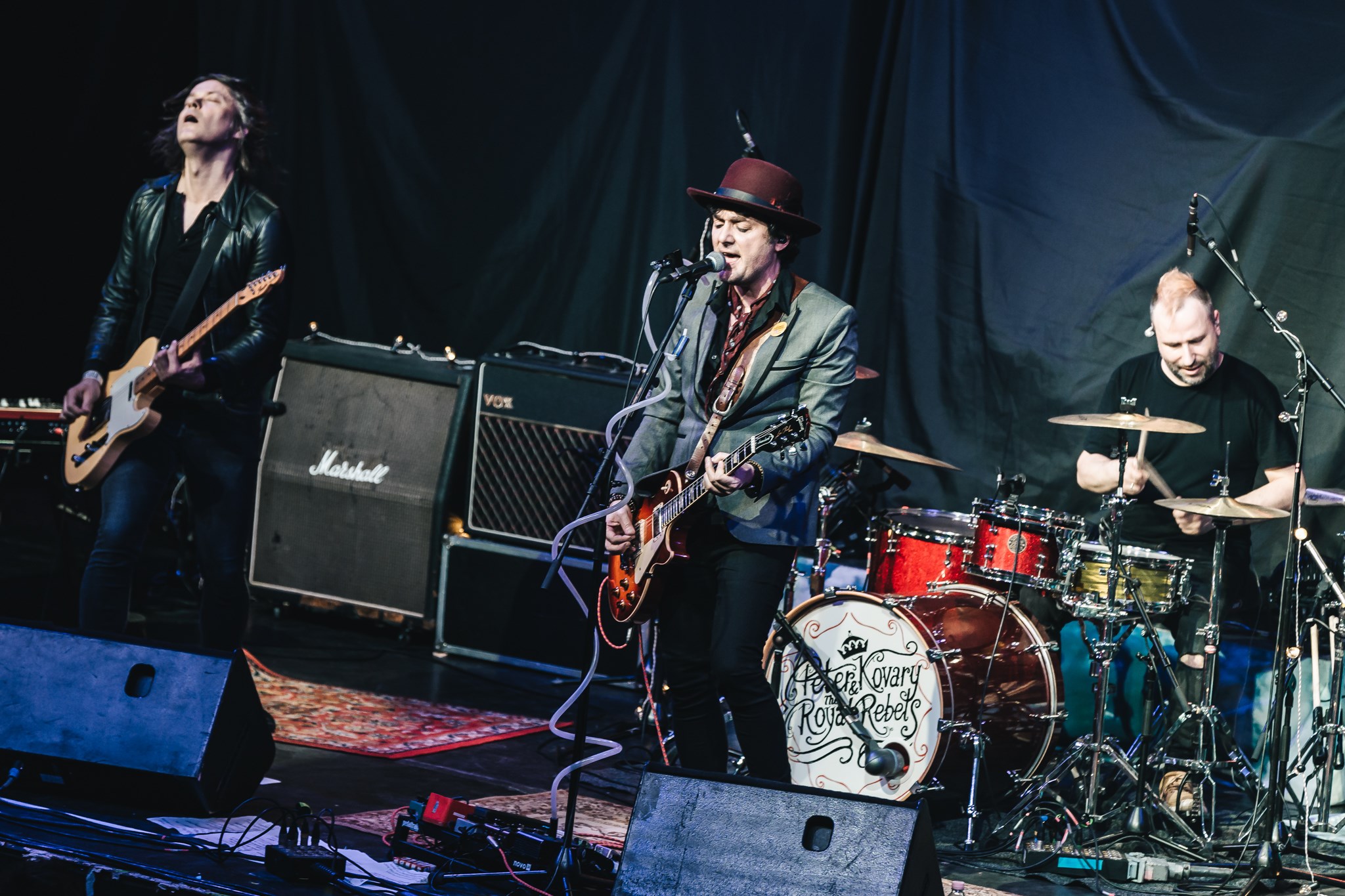 A csapat bele is adott apait-anyait, minden szám után egyre nagyobb tapsot kaptak, a műsoruk végére pedig egyértelművé vált, hogy a tömeg hálás a produkciójukért. Bár eleinte láttam olyan hard rocker arcokat, amelyeken az tükröződött, hogy nem tudnak mit kezdeni ezzel az erősen beat gyökerű, a 60-as évek elvontabb hangulatát közvetítő rockzenével, az ügyesen időzített Joe South feldolgozás (a Deep Purple által 1968-ban slágerré tett Hush) megtörte a jeget és sokakat a Royal Rebels pártjára állított. Jó érzékkel a tempósabb dalaikból válogattak (Low Down Bitchin', Get Wasted, It's A Riot, stb.), Haáz Imre vendégszaxofonozása pedig ráerősített a Stones ízre Bobby Keys-es jellegével. Külön kiemelném a szép és arányos hangzást, a zenekarvezető Kőváry Péter "nyugatias" frontemberi teljesítményét és Neményi Csaba gitáros játékát.
Rövid átszerelési szünetet követően a várva várt rocklegenda, a Uriah Heep vette birtokba a színpadot. A zenekar tavaly nyári mezőkövesdi fellépése remekül sikerült, végig fiatalos lendülettel játszott az immár 50 éves zenekar, én is csak dicsérni tudtam a fellépésüket a koncertről írt beszámolómban. Azonban ezúttal súlyos gond nehezítette a dolgukat, Bernie Shaw énekes ugyanis igencsak megtépázott hangszálakkal érkezett hozzánk – hogy ennek betegség vagy pusztán turnéfáradtság volt az oka, azt nem tudom. A csapat tisztességesen odatette magát: a gitáros fenomén Mick Box az Mick Box, Russell Gilbrook megint irgalmatlanul megdolgozta a dobszerelését, Phil Lanzon billentyűs és Davey Rimmer basszusgitáros pedig háttérvokáljával is segítette Shawt, de a mezőkövesdi mágia ezúttal elmaradt, és végig úgy éreztem, hogy most nem bizonyítani akartak, csak gyorsan letudni a bulit. Ezt persze kellő adag barátságos profizmussal palástolták, de azért kilógott a lóláb…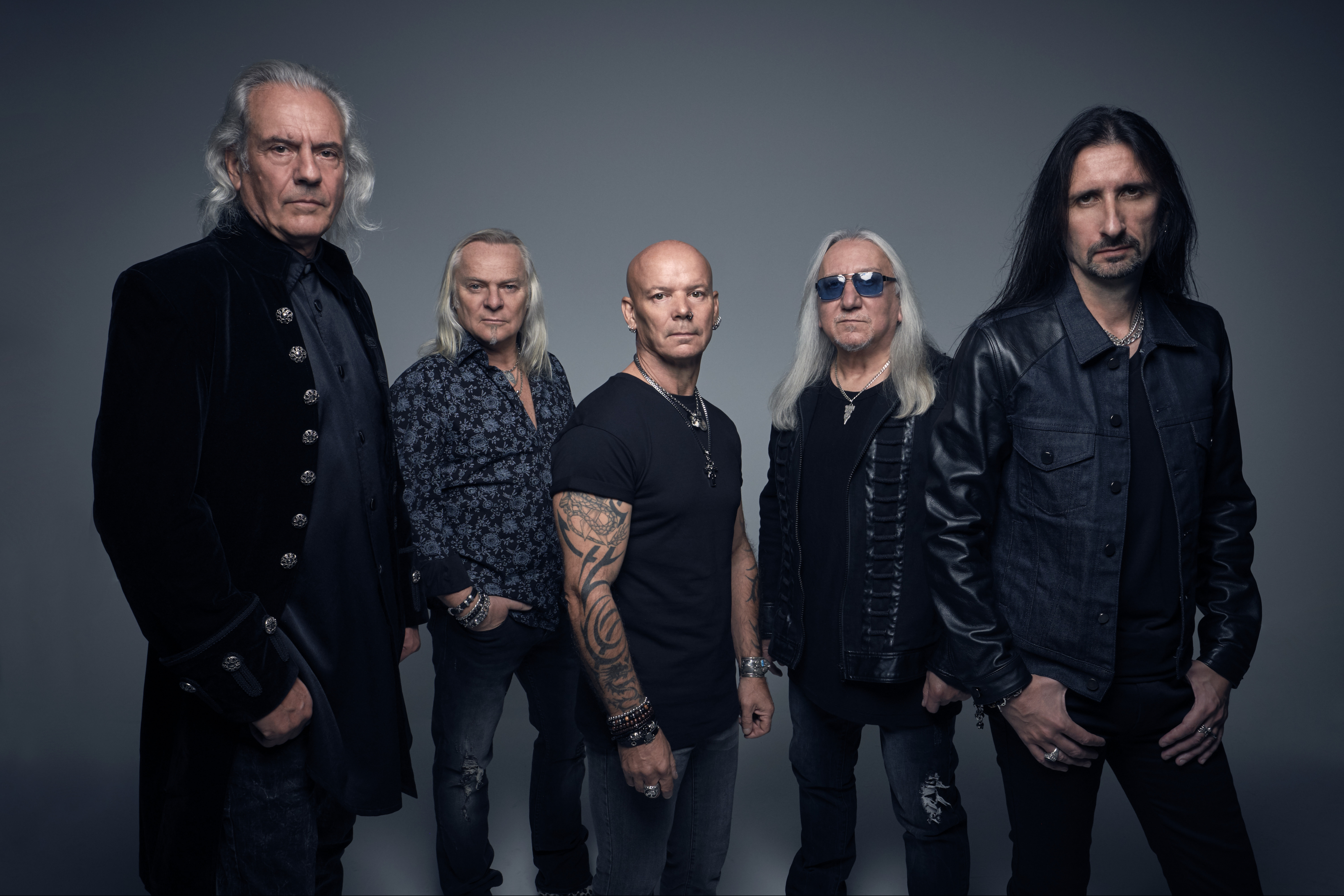 A setlist egy dal kivételével (a Stealin' című 1973-as klasszikust a legutóbbi albumukon található Rocks In The Road-ra cserélték) ugyanaz volt, mint Mezőkövesden, ami szintén csalódást okozott nekem, elvégre a banda 25 stúdióalbumot adott ki eddig,  és megannyi jobbnál jobb nem "agyonjátszott" szerzeményt illeszthetnének róluk a műsorukba. A hangzást sem éreztem elsöprőnek ez alkalommal: hangosabban dörrentek meg a Royal Rebelsnél (főzenekar esetében ez természetes), és zúzósabb muzsikát is prezentáltak náluk, de a hazai kombó megszólalása sokkal organikusabb volt.
A brit hard rock fogat régi motoros rajongójaként (a kedvenc Heep-albumom ráadásul pont a már Bernie Shaw-val készült zseniális 1995-ös Sea Of Light) kénytelen vagyok bevallani, hogy a karrierje elején járó, ám már most is kiváló Peter Kovary & The Royal Rebels ezen a szerda estén kellemesebb élményekkel ajándékozott meg a világhírű formációnál. Kíváncsian várom, mivel rukkolnak elő Petiék a közeljövőben, valamint nagyon remélem, hogy a Heep hamarosan egy ismét ereje teljében lévő Bernie Shaw-val tér vissza hozzánk.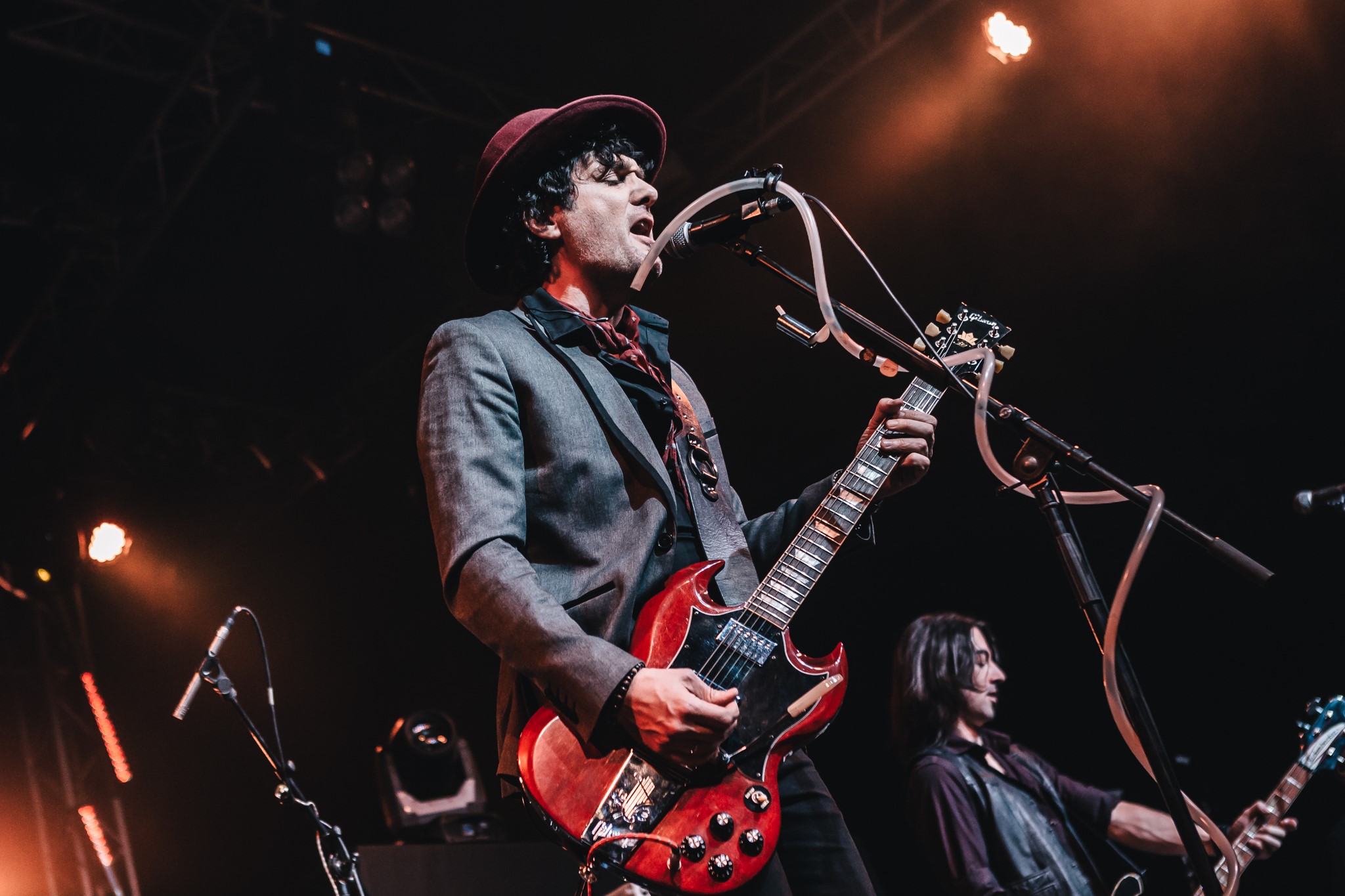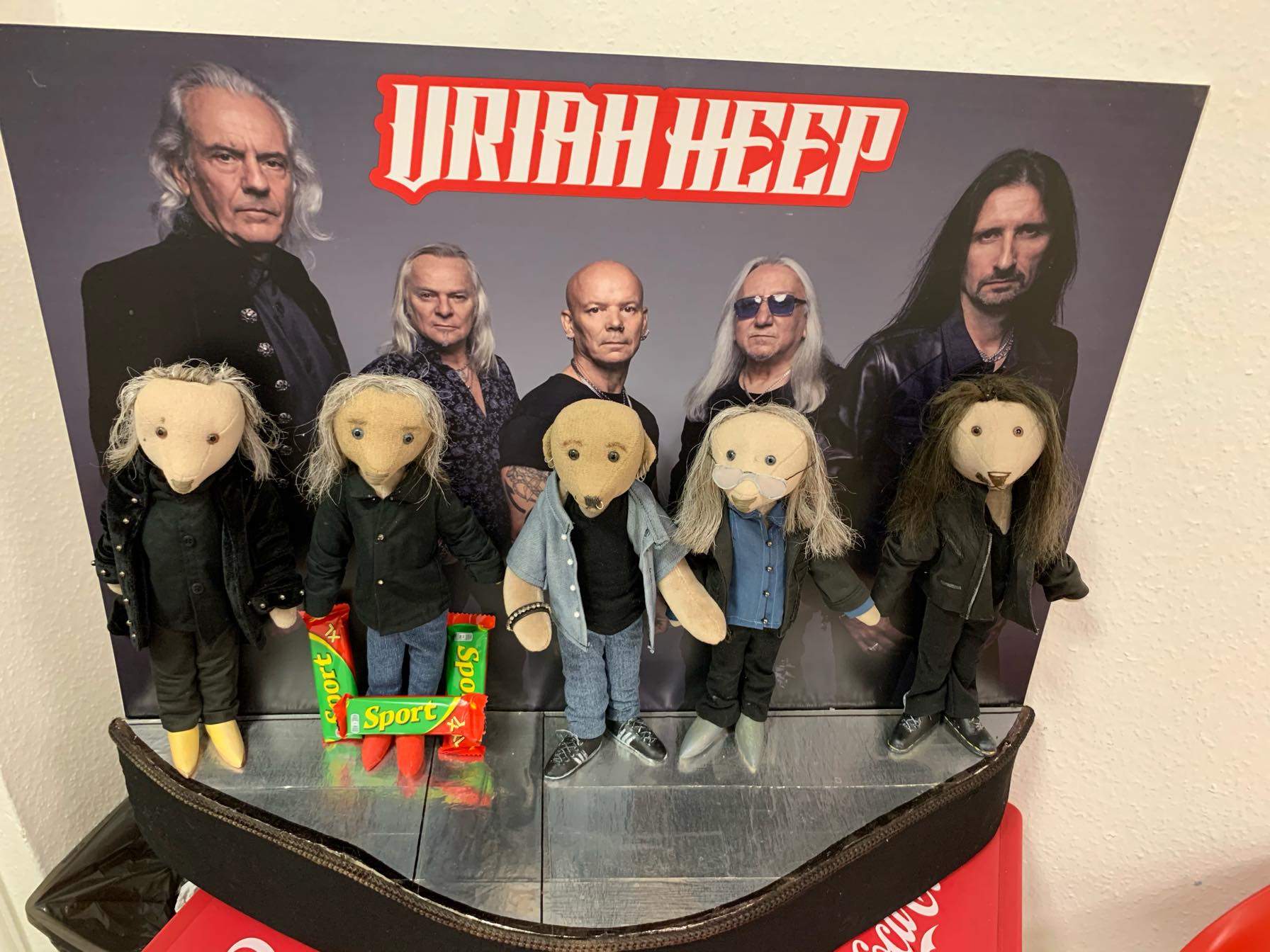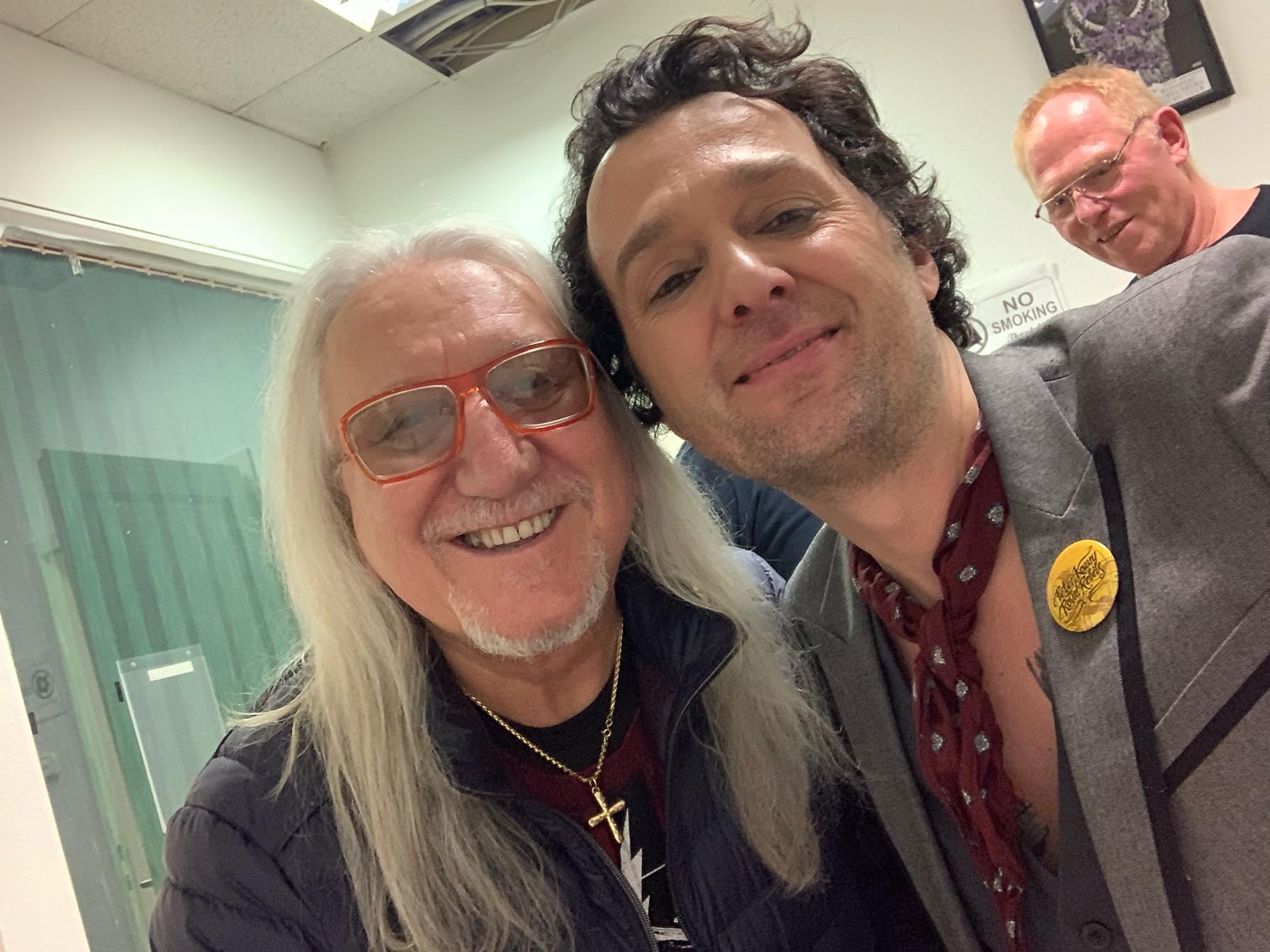 Mick Box (Uriah Heep) és Kőváry Péter (Peter Kovary & The Royal Rebels)
Helyszíni fotók: Lányi Kristóf