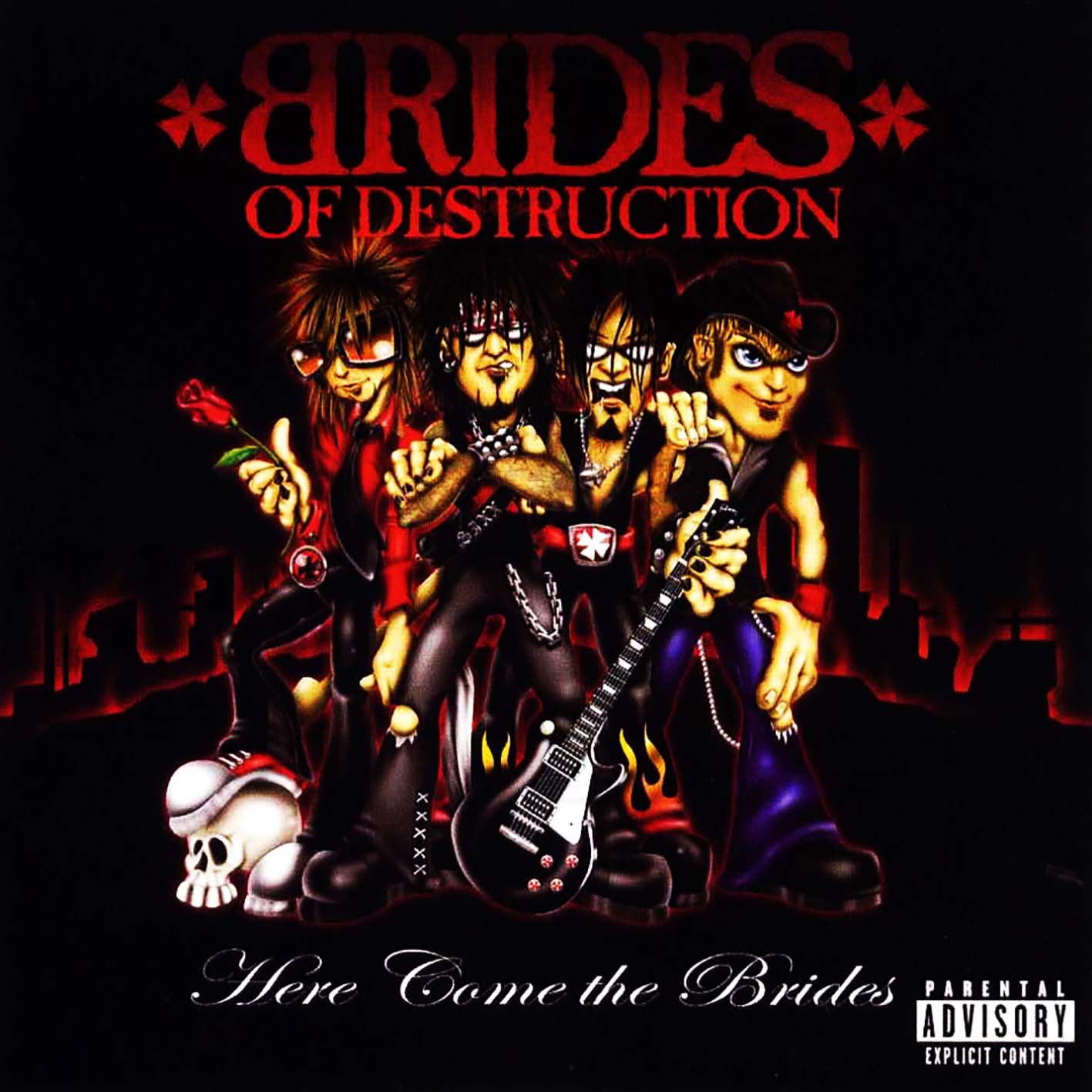 A '90-es évek kétségtelenül hullámvölgyek sorozatát jelentette a Mötley Crüe tagjainak. Az 1989-ben megjelent Dr. Feelgood a banda minden korábbi sikerét túlszárnyalta. Úgy tűnt, hogy a Mötley gépezete megállíthatatlan gyorsvonatként robog át "ezerkilencszázkibaszottkilencvenbe" . Rövid időn belül azonban komoly külső és belső problémák adódtak.
1991-ben a Nirvana Nevermind albumának megjelenése átrajzolta a rockzene térképét, a korábban egyeduralkodónak tűnő kaliforniai glam rock bandák helyett a seattle-i grunge mozgalom tagjai kerültek a középpontba. A Mötley - a többi pályatárshoz hasonlóan - döbbenten észlelte, hogy lemezeladásuk és koncertlátogatóik mennyisége ijesztő mértékben csökken, ráadásul az ő esetükben egy szívszorító targédia is kialakulóban volt. A zenekar énekesének, Vince Neilnek a kislányánál, Skylarnél rákot diagnosztizáltak. 1994-ben, gyermeke állapota miatt Vince magánéleti problémáira hivatkozva elhagyta a zenekart. (vagy másik verzió szerint, megváltak tőle). Skyler egyébként 1995-ben halt meg, ekkor Vince élete komoly lejtmenetbe került. A csapat John Corabival próbált továbbmenni, a vele készült lemez (amely nemes egyszerűséggel a Motley Crue címet kapta) azonban földbe állt. (A rajongók nem igazán tudták elfogadni az új énekes személyét.)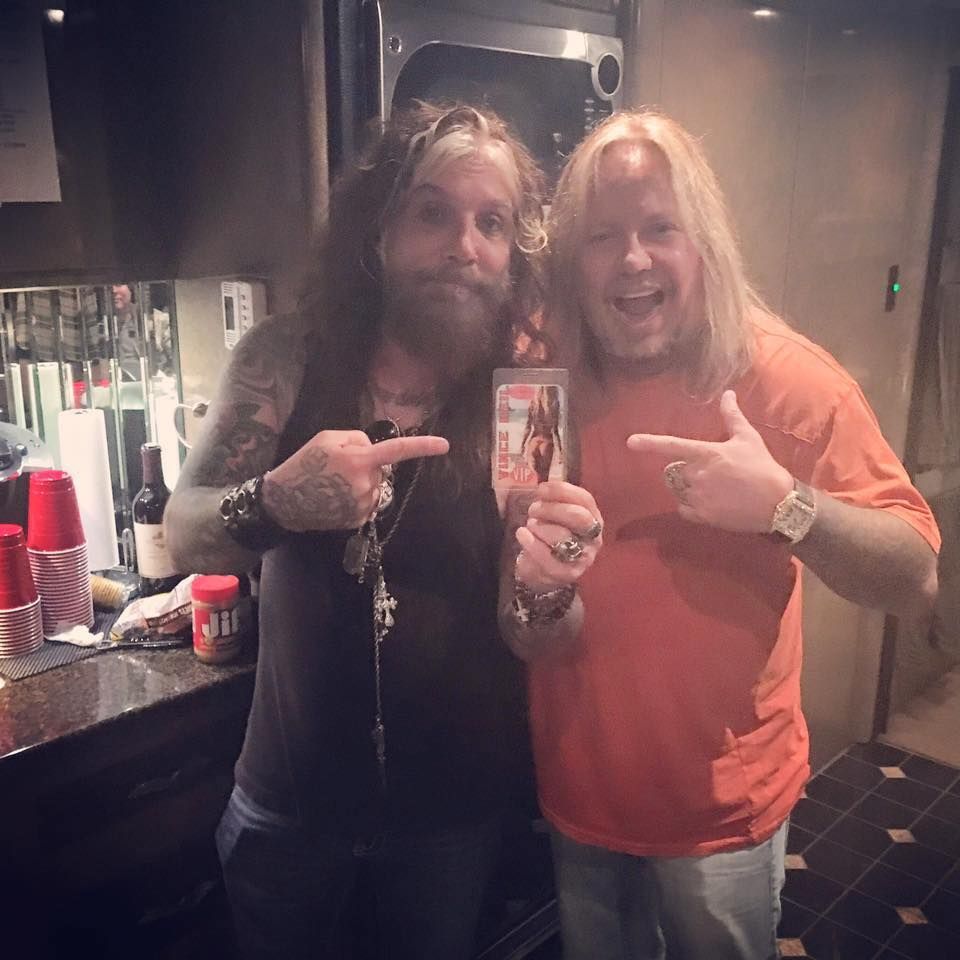 1997-re Vince visszatért a zenekarba, és piacra dobtak egy, a korábbi albumoktól eltérő, modern hangzású anyagot. A Generation Swine szintén alulteljesített, a banda tagjai egymást okolták a sikertelenség miatt. A folyamat végén a dobos Tommy Lee kilépett a kötelékből. Helyére Randy Castillo érkezett egyenesen Ozzy Osbourne kísérőzenekarából, akivel 2000-ben adták ki a New Tattoo című anyagot, amely ismét csak egy újabb földbe állás lett a banda karrierjében, noha visszatértek vele a 80-as években kitaposott útra. A zenekar még ebben az évben bejelentette feloszlását, a tagok pedig szólókarrierjükre kezdenek koncentrálni. Tommy Lee a saját neve alatt kihozott egy albumot (előtte pedig egy nu metal -rap co-produkciót Methotds of Mayhem néven) amely mérsékelt sikert aratott, viszont ez volt az első alkalom, hogy a dobos sokkal komplexebb arcát mutatta meg a közönségnek: gitárosként, énekesként, dalszerzőként is ő jegyezte saját dalait.
Vince Neil egy Mötley Crüe "tribute" zenekar élén a korábbi slágereket játszotta ekkoriban hakni jelleggel, és befektetett egy tequila-exportáló cégbe. Mick Mars visszahúzódott a barlangjába, és egyre súlyosbodó degeneratív csontbetegségére keresett gyógymódot. De mit csinált ekkor a zenekar agya, Nikki Sixx? Nos, ő megvalósította magát. Újra. "A pokolban sem tombol akkora düh, mint egy kisvárosi fiúban, akinek van egy álma." - Ez az idézet nagyon jól jellemzi hozzáállását. A Mötley-ben a lírai-csajozós vonalat inkább Vince és Tommy hozta, míg Mars volt felelős a 70-es évek rock and roll hagzásáért. Nikki vitte be a zenekarba a punkosan egyszerű agresszivitást. Gyakorlatilag ennek a dühös attitűdnek a zenei manifesztációja a Brides Of Destruction.
Nikki az akkoriban szintén inaktív Guns N' Roses gitárosát, Slash-t kereste meg először egy új banda ötletével. Az ex-Gunner nem mondott kategorikus nemet a lehetőségre, de közölte, hogy alakul már "valami" korábbi zenésztársaival, Duff McKagan basszerrel és Matt Sorum dobossal. A rockzene szerelmeseinek talán nem árulunk el nagy titkot azzal, hogy ez az akkor még név nélküli zenei kísérlet végül Velvet Revolver néven írta be magát a "nagy rock and roll könyvbe".
Sixx végül Slash egyik nagy ellenlábasában, a szintén szebb napokat látott L. A. Guns gitárosában, Tracii Guns-ban találta meg leendő zenésztársát. Tracii magával hozta Adam Hamilton basszusgitárost, aki ebben a formációban billenytűsként próbálta ki magát. Az énekes London LeGrand egy kevésbé ismert csapatból, a Souls Of We-ből érkezett. Az Adema nevű nu-metal banda dobosa, Kris Kohls vállalta a bőrök püfölését (őt később Scott Cogan, a metál körökben ismert session zenész váltotta). A folyamatosan alakuló formációban felbukkant a korábbi Mötley zenésztárs John Corabi, a Wildhearts gitárosa, Ginger, és a mostani Sixx:A.M. (és ex-Guns N' Roses tag) DJ Ashba is.
A banda 2002-ben jelentette be megalakulását Cockstar néven. A rádiós műsorvezetők a polgárpukkasztó névre egyértelmű nemet mondatak, ezért a jövőbeli nagyobb sikerek érdekében átkeresztelkedtek Brides Of Destructionra. A csapat intenzív dalírásba kezdett, 2003 decemberében Japánban, 2004 elején pedig az USA-ban is boltokba került debütáló albumuk, a Here Come The Brides. Egyszerű riffek, gyorsaság és agresszivitás jellemzi az anyagot. Az olyan dalcímek, mint a Natural Born Killer, az I Don't Care, vagy a Shut The Fuck Up arról tanúskodnak, hogy ez nem egy finomkodó, lírai mélységeket kereső alkotás.
A 9 dalt tartalmazó anyag a Billboard 100-as listájának 92. helyéig jutott, ami arra volt elég, hogy a zenekar elinduljon a legstabilabb rajongói bázisát jelentő Japánban turnézni (természetesen az Államokban is volt néhány koncertjük). A számok mindegyikében egyedüli vagy társszerző Nikki Sixx, így mondhatjuk, hogy az ő dalszerzői vénája és leghíresebb rockzenészként a zenekarban való jelenléte az allapillérét jelenti ennek a bandának. Vince Neil és Tommy Lee ekkor már egy lehetséges Mötley-újjáalakulásról tárgyaltak. A 2000-ben "örök haraggal" elváló tagok közül Nikki Sixx tűnt a leginkább meggyőzhetetlennek a reunion kapcsán. A Vince Neil mögött álló menedzsment azonban elkötelezett volt az ügy iránt, kitartóan próbálkoznak. Hogy mennyire nehéz volt az összeborulást kivitelezni, azt egy 45 perces dokumentumfilm örökíti meg (a sztori vége természetesen az, hogy Nikki elhagyja a Brides Of Destructiont, és újra a Mötley Crüe-ben találja magát.)
A korabeli interjúk alapján Nikki egyfajta fesztültséglevezetőnek használta ezt a zenekart: muzikális értelemben vissza tudott menni a saját punk rock gyökereihez, közben pedig meglehetősen szabadszájú beszólásaitól volt hangos a sajtó korábbi zenésztársai, a grunge mozgalom tagjai, valamint az akkoriban fénykorukat élő modern hagzású nu-metal zenekarok kapcsán. Frusztrációja egy érdekesnek tekinthető, tiszavirág életű formációt eredményezett. A Brides Of Destruction azonban nem több, mint egy érdekes mellékszál a rock and roll egyetemes történetében.
Epliógusként érdemes megjegyezni, hogy Tracii Guns megpróbálta Sixx nélkül folytatni: 2005-ben megjelentette az elődjénél jóval dallamosabb (ha úgy tetszik glam rockosabb) és sokszínűbb Runaway Bridges című dalcsokort Scott Sorry (The Wildhearts) basszusgitárossal, azonban még az előző album mérsékelt sikereit sem sikerült megismételniük, így a formáció 2006-ban tetszhalálba dermedt. (2016-ban azonban London LeGrand új bandát jelentett be ugyanezzel a névvel, de teljesen más tagsággal).