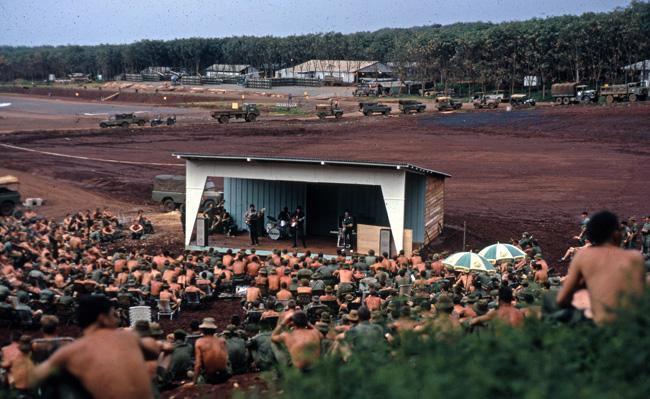 A 60-as évek számos rockzenei klasszikusa szinte összeforrt a vietnami háborúból ismert képsorokkal (elég ha csak a Creedance Clearwater Revival Fortunate Son című dalára gondolunk, amely nem csak az összes vietnami háborús filmben hangzik el kötelező elemként, de rajongók tucatjai készítettek ilyen témájú YouTube-klippeket). Természetesen a végtelenségig sorolhatnánk még az efféle karriert befutó dalokat, Jimi Hendrix Purple Haze című szerzeményétől a Rolling Stones Sympathy For The Devil-jéig.
Az 1964-75 közt zajló vietnami háború ideje egybeesik a pop- és a rockzene hőskorával: ebben az időszakban születtek a műfaj klasszikus dalai, ekkor alakultak emblematikus zenekarai, ráadásul gyakorlatilag a ma ismert klasszikus hard rock/heavy metal is ebben az időszakban született meg. Így értelemszerű, hogy a rock and roll és a vietnami háború története egybefonódott. Ennek az időszaknak a muzsikája nyújtott "háttérzenét" a dzsungelben harcoló amerikai alakulatoknak, és sok esetben az otthon maradt békepárti tüntetőknek is. 
Számos rockzenei alkotást ihlettek meg pro és kontra a háború eseményei, sőt számos muzsikus maga is katona volt korai éveiben - erről korábban ITT írtunk bővebben. Most pedig lássuk, kik azok a legmerészebb egyének, akik alászálltak a háború poklába, és a helyszínen próbáltak szebb napokat (vagy inkább órákat) varázsolni a harcban megfáradt katonáknak. Rockereket nem nagyon találunk közöttük, retro világsztárt viszont többet is!
1. Marilyn Monroe (1951)
Bár Monroe a vietnami háború előszobájának tekinthető indokínai (koreai) háborúban látogatott el a harcoló alakulatokhoz, mégis érdemes szerepelnie itt, hiszen ez a háborús fellépés a vérzivataros időszak egyik legjobban dokumentált ilyen eseménye.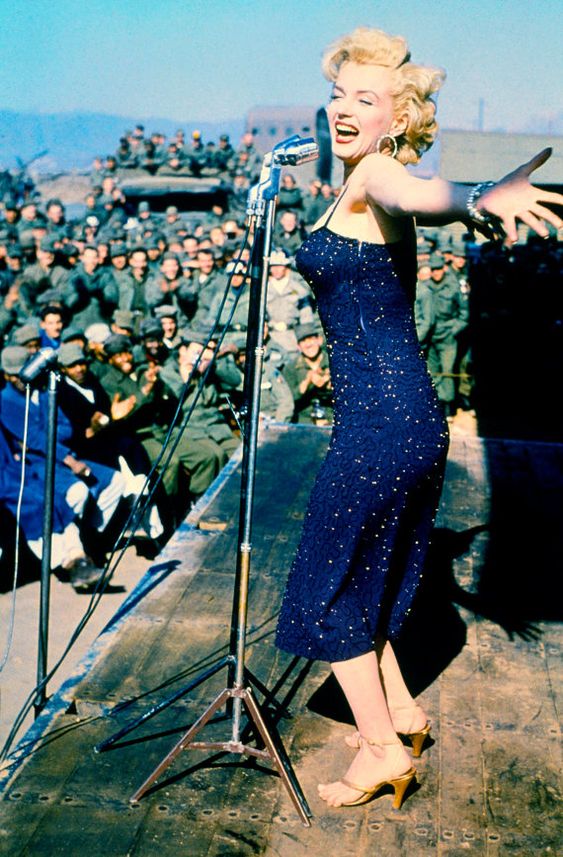 2. Johnny Cash & June Carter (1971) 
A feketében járó patrióta maga is volt katona az '50-es években. 1971-ben feleségével Vietnamba utaztak, ahol egy nagy sikerű koncertet adtak az ott szolgáló katonáknak. Az esemény érdekessége, hogy az alapvetően konzervatív értékeket valló Cash itt számos szolgálatot teljesítő katonával találkozott, beszélgetett, és ennek hatására megváltozott álláspontja: hazatérve ő is beállt a háborút ellenzők sorába...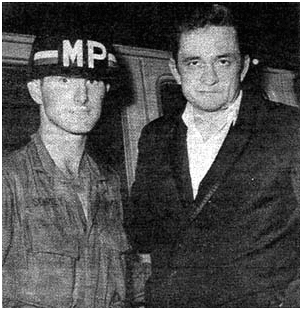 3. USO Show (1968)
1968-ban három chicagói táncoshölgy Jennie Frankel, Terrie Frankel és Sara Sue USO Show néven turnéztak a vietnami harci övezetben. 36 állomást érintettek, és minden bizonnyal örömteli perceket okoztak a katonáknak... Az USO Show egyébként több alkalommal megvalósult a háború idején, általában a szórakoztatóiparból ismert hölgyek különféle formációit takarta az elnevezés, de volt, hogy a legendás komikus, Bob Hope koptatta ezen a néven a világot jelentő deszkákat.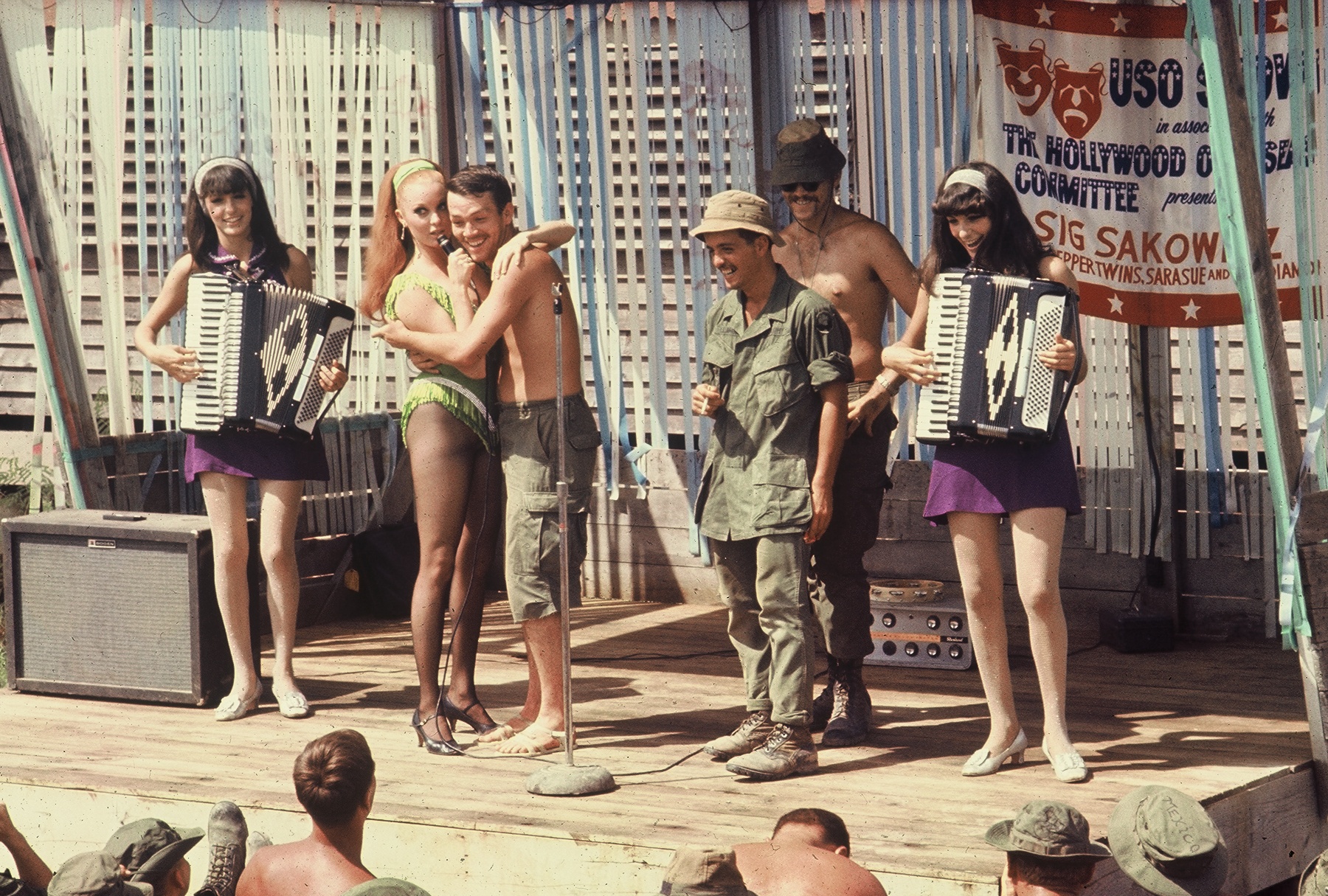 4. Nancy Sinatra (1967) 
Frank Sinatra lánya a 60-as évek második felének slágergyáros énekesnői közé tartozott, és a keményen harcoló katonák imádták szexis mély hangját és színpadi műsorát.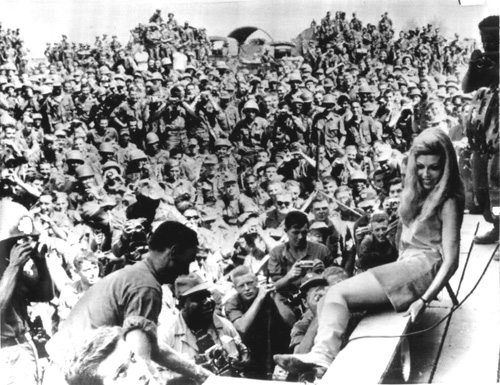 5. Raquel Welch (1967) 
Minden bizonnyal szintén élvezetes perceket okozhatott a bakáknak, amikor a korszak legnagyobb amerikai szexszimbóluma, Raquel Welch 1967 decemberében Da Nangba látogatott, hogy egy zenés-táncos produkcióval szórakoztassa a nagyérdeműt.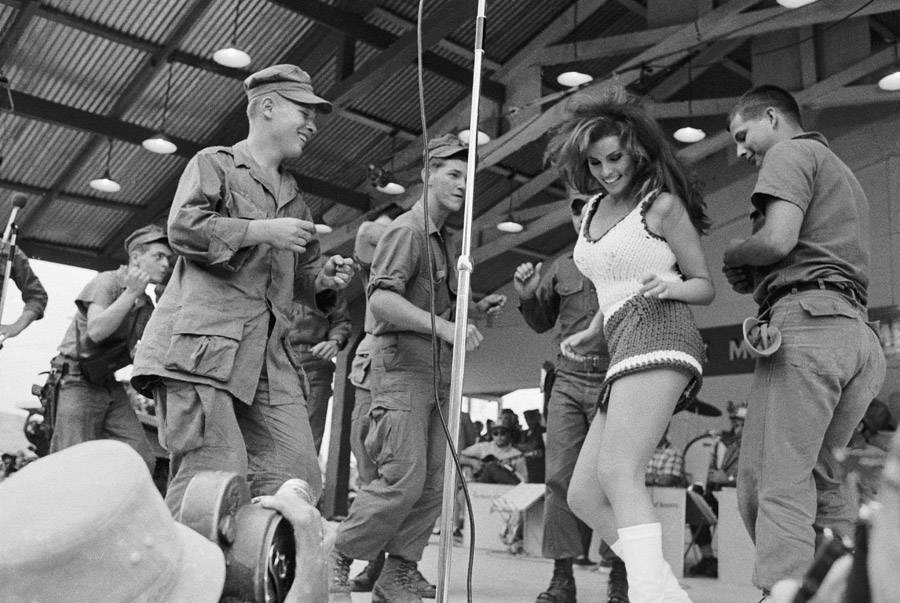 6. Lola Falana (1970) 
A korszak Amerikában roppant népszerű soul, jazz és blues énekesnője, színésznője és modellje karácsonykor adott emlékezetes showt Vietnamban.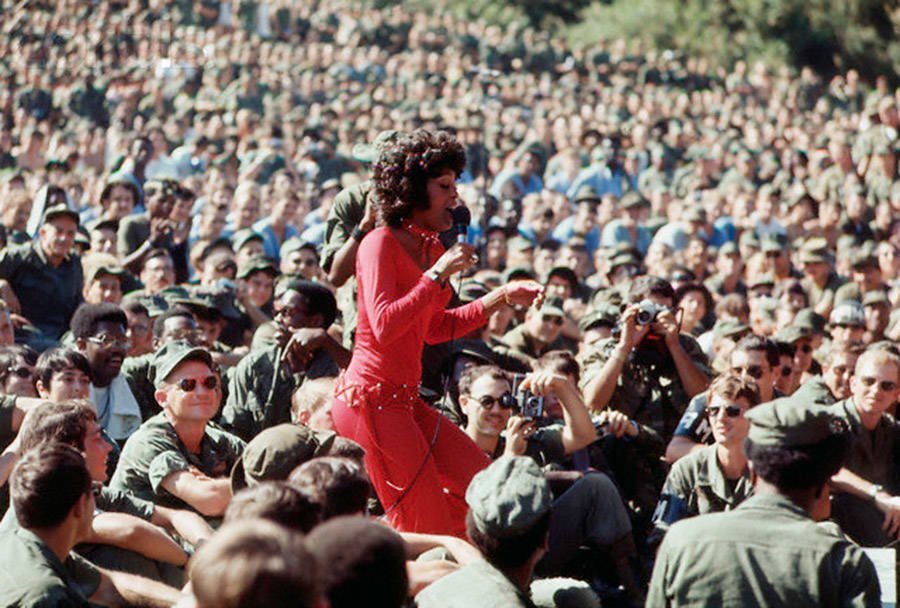 7. Ann-Margret (1966) 
A svéd származású imádott színésznő, Ann-Margret (Viva Las Vegas, A szomszéd nője mindig zöldebb) egy komplett turnét bonyolított le a dzsungelháború idején, évtizedekkel később pedig interjúkban emlékezett meg az ott tapasztaltakról. 
8. ABC Dance Band (1967) 
A híres ABC tévécsatorna egyfajta társadalmi feleősségválallásként invesztált egy dixieland projektbe, akik alkalmi formációként 1967-ben turnéztak Vietnamban. (képünkön egy kis kantinban rendezett zártkörű bulin láthatók).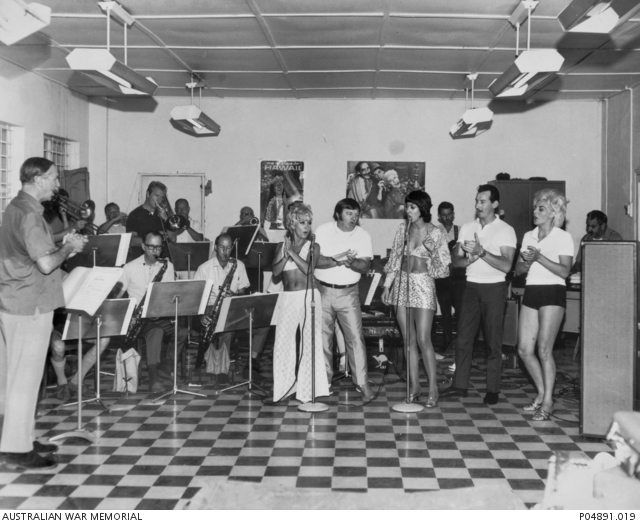 9. Xanadu (1971) 
A Xanadu nevű ausztrál rockformáció 1971-ben hét hónapig turnézott a vietnami vidékeken a katonákat szórakoztatva.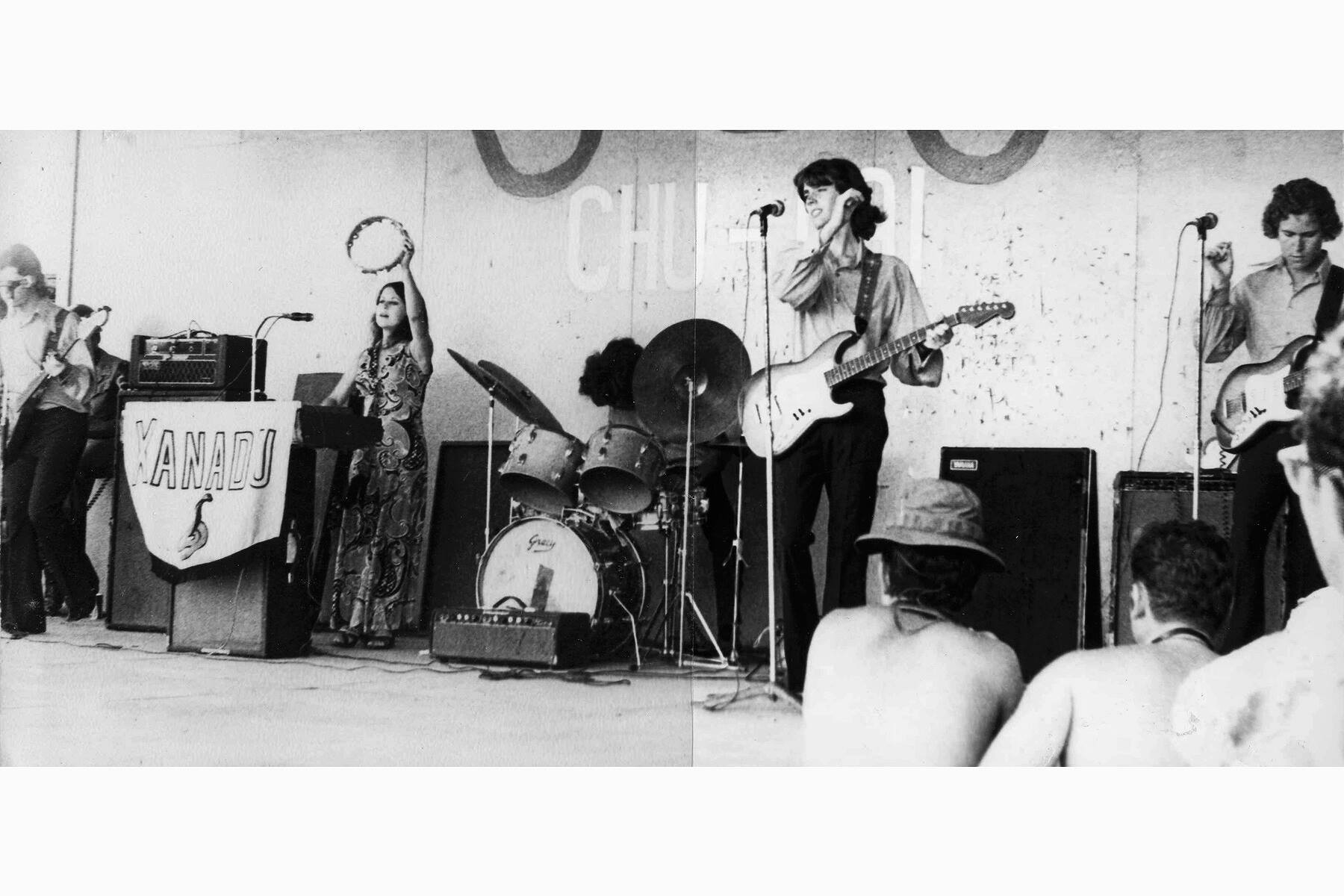 10. Little Pattie & Col Joye
Ma már csak kevesen tudják, hogy a vietnami háborúban ausztrál alakulatok is tevékenyen részt vettek. A kor híres énekesnője és ausztrál beat színtér egyik fő énekese közös koncertet adott az ottani csapatoknak, érkezésükről egy hang nélküli felvétel maradt fenn.