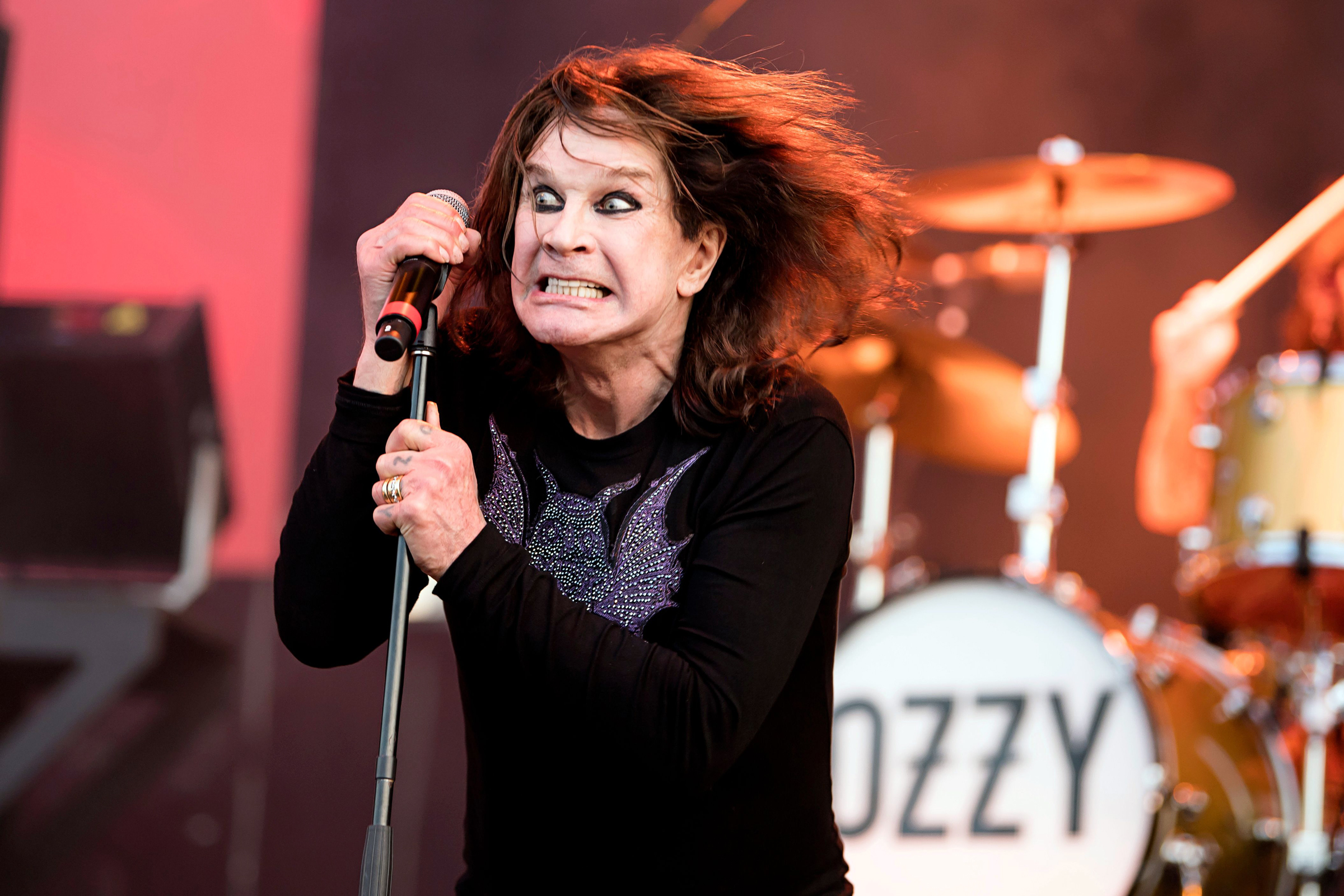 Ma jelent meg világszerte az idei év egyik legjobban várt albuma, Ozzy Osbourne Ordinary Man-je, amelyen a kemény rock ördögi mókamestere 10 év után ismét vadonatúj dalokkal állt elő. Lássuk, milyen nótacsokrot hozott nekünk az immár 71 éves ikon, akinek lételeme a színpadi szereplés és a közönség hergelése.
Az albumot nyitó, Slash-vendégszólót tartalmazó Straight To Hell lendületes darab, akár tipikus old school Ozzy-nótának is mondható, sok hasonlót követett már el a sötétség hercege korábban, zene és szöveg szempontjából egyaránt. Akár koncertindítónak is alkalmas lehet (már ha lesz egyáltalán turné – erre még visszatérünk a cikk végén), de én nem ájultam el tőle, túlságosan kiszámítható. A másodikként felmorduló All My Life szerencsére jóval érdekesebb: az első két Ozzy-album (Blizzard Of Ozz, Diary Of A Madman) hangulatát idéző lebegős szerzemény, és egyben az anyag első olyan dala, amelyben a botrányhős frontember végigtekint eddigi életén. Az önpusztítást évtizedeken emberfeletti szorgalommal űző Ozzy őszintén csodálkozik, hogy megérte ezt az élemedett kort, amin mi nála is jobban csodálkozunk. A merengésbe torkolló filozofálgatást a Black Sabbath stílusában fogant, eleinte lassan zúzó, majd begyorsuló Goodbye követi, amelyben az énekes a maga szarkasztikus módján készül az elmúlásra, és elismeri, hogy a Föld nélküle is forog majd tovább.
A negyedik tétel nem más, mint a lemez legerősebbje, az Elton Johnnal énekelt Ordinary Man, amelyben Ozzy rajongóitól búcsúzik, bocsánatot kér a feleségétől a sok drogos balhékért, valamint elköszön rajongóitól, kinyilvánítva, hogy az életművét azért hozta létre, mert nem hétköznapi emberként akar meghalni, hanem olyanként, aki valami különlegeset alkotott és ezért megőrzi majd az emlékezet. Az ismét felbukkanó Slash gyönyörűen szólózik benne, a dal pedig John Lennonnak is becsületére vált volna. Akik alaposan ismerik Ozzy életútját, tudják, hogy nincs nála nagyobb Beatles- és Lennon-fanatikus az univerzumban, így az Ordinary Man tisztelgés a nagy elődök előtt is, akiknek a hatására a színtér örök bajkeverője annak idején a rockzenészi létet választotta a gyári futószalag helyett.
Az Under The Graveyard a függőségek komor krónikája, az Ozzy-fanatikusok tetszését biztosan elnyerő dal, amilyenből valószínűleg több is akadna az albumon, ha az énekes ismét Zakk Wylde gitárossal dolgozott volna. A morbid módon, de mégis ártalmatlanul vicceskedő Eat Me szövegét Ozzy egyik olvasmányélménye ihlette, amely egy olyan német egyénről szólt, aki mindenképp el szerette volna érni, hogy embertársai megegyék. A rövid szájharmonikás intrót maga Ozzy prezentálja. Az apokaliptikus beütésű Today Is The End-del ismét "merengősebb" vizekre evezünk: kifejezetten kísérletezős tétel, akad benne zenei utalás a Black Sabbath örökségére és az énekes modernebb felfogású későbbi szólólemezeire is. A Tom Morello vendégszólójával feltuningolt Scary Little Green Men Ozzy UFO-s dala, amely egy, a földönkívüliekről szóló tévéműsor hatására született, a rocksztár pedig azon morfondírozik benne, hogy az idegen bolygók küldöttei vajon békés szándékúak-e, vagy csupán azért érkeznek, hogy szépen felfaljanak minket. Bugyutácska, ám mégis bájos szösszenet, amelyben felbukkan az egyik legelcsépeltebb sci-fi paródiaklisé, a primitíven torzított űrlény-orrhang is.
A női kórussal megtámogatott, szintén Beatles-imádatról tanúskodó Holy For Tonight könnyed hangszereléssel és ötletes énekdallamokkal értekezik újfent a (anti)hősünket jelenleg leginkább foglalkoztató témáról, a földi lét végességéről. Mivel nem csak Ozzy elkötelezett Gombafejű-rajongó, hanem én is, ez a második kedvencem az anyagról az Ordinary Man után − mindkét szám vonós hangsávjait a brit beat prófétái miatt híres Abbey Road-i stúdióban rögzítették. A meglepően punkos It's A Raid-et Ozzy hírhedt kalandja inspirálta: egy különösen bódult pillanatában a légkondi gombja helyett a rendőrségi riasztót nyomta meg a Black Sabbath által bérelt amerikai villában, mire a zsaruk nagy csinnadrattával a helyszínre siettek. A szirénázástól pánikba eső énekes és Bill Ward dobos vígjátékba illő kapkodással igyekezett megszabadulni füvétől és kokójától, mivel azt hitték, a rend őrei azért jönnek, hogy drogbirtoklásért letartóztassák őket.
A lemez utolsó tétele sajnos borzalmas szégyenfolt: A menedzseri nyomásra született übergagyi Take What You Want-nak semmi keresnivalója egy Ozzy-albumon: aki beruházott a lemezre, pont azért tette, mert nem kíván efféle kortárs szemetet hallani, aki meg kedveli az ilyen produkciókat, abból szinte soha nem lesz Ozzy-rajongó. Egyáltalán minek kellett helyet biztosítani két abszolút nem a közegbe illő pop-percemberkének (Post Malone – aki az It's A Raid-ben is teljesen feleslegesen vendégénekel meg álkeménykedik – és Travis Scott) egy metállegenda anyagán? Ettől aztán nem fog tízszer annyi fogyni belőle, mint az előzőből, hiába remélik a döntéstől pont az ellenkezőjét egyesek.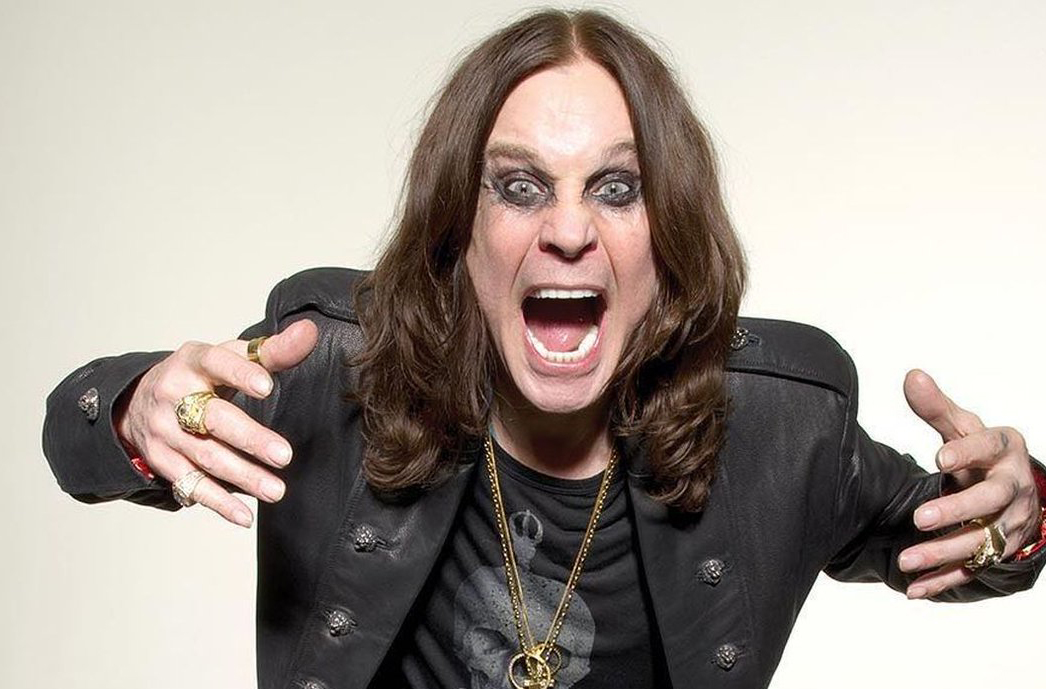 Jómagam azon vaskalapos "öreg" rockerek táborához tartozom, akiknek az 1991-es és megérdemelten roppant sikeres No More Tears után megjelent Ozzy-albumok sorra csalódást okoztak: Az 1995-ös Ozzmosisról csak a Ghost Behind My Eyes és a Steve Vai-jal írt (de sajnos nem vele rögzített) My Little Man nyerte el a tetszésemet, a 2001-es Down To Earth-öt közepesnek érzem, a 2007-es Black Rain-t és a 2010-es Scream-et pedig kifejezetten gyengének. A távolról sem tökéletes Ordinary Man dalszerzői munka szempontjából a legjobb Ozzy-szólóalbum a No More Tears óta, hiába éktelenkedik a végén a férje karrierjét pénzügyileg zseniálisan, művészileg viszont többnyire csapnivalóan irányító Sharon által kierőszakolt popmarhaság. Nem tudom nem megemlíteni, hogy részben a muzsikusgárda profi, ám mindenféle egyediséget nélkülöző teljesítménye, valamint a sterilen modern hangzás miatt nem fogom annyiszor feltenni a lemezt, mint Ozzy 1980 és 1991 között készült klasszikusait. A produceri feladatokat is ellátó Andrew Watt (California Breed) tisztában volt vele, hogy megannyi ikonikus virgabajnok gitáros nyomába lép, amikor Ozzy-lemezen penget, és bár technikailag felnőtt a feladathoz, egyéniség vagy lélek egyáltalán nem lelhető fel a játékában. A basszusgitárosi szerepet vállaló Duff McKagan (Guns N' Roses) és a dobokat kellő energiával csépelő Chad Smith (Red Hot Chili Peppers) hozzák a tőlük elvárható magas színvonalat, de nem tudok szabadulni a gondolattól, hogy névtelen, ám tapasztalt session zenészek előadásában ugyanígy szólna az anyag.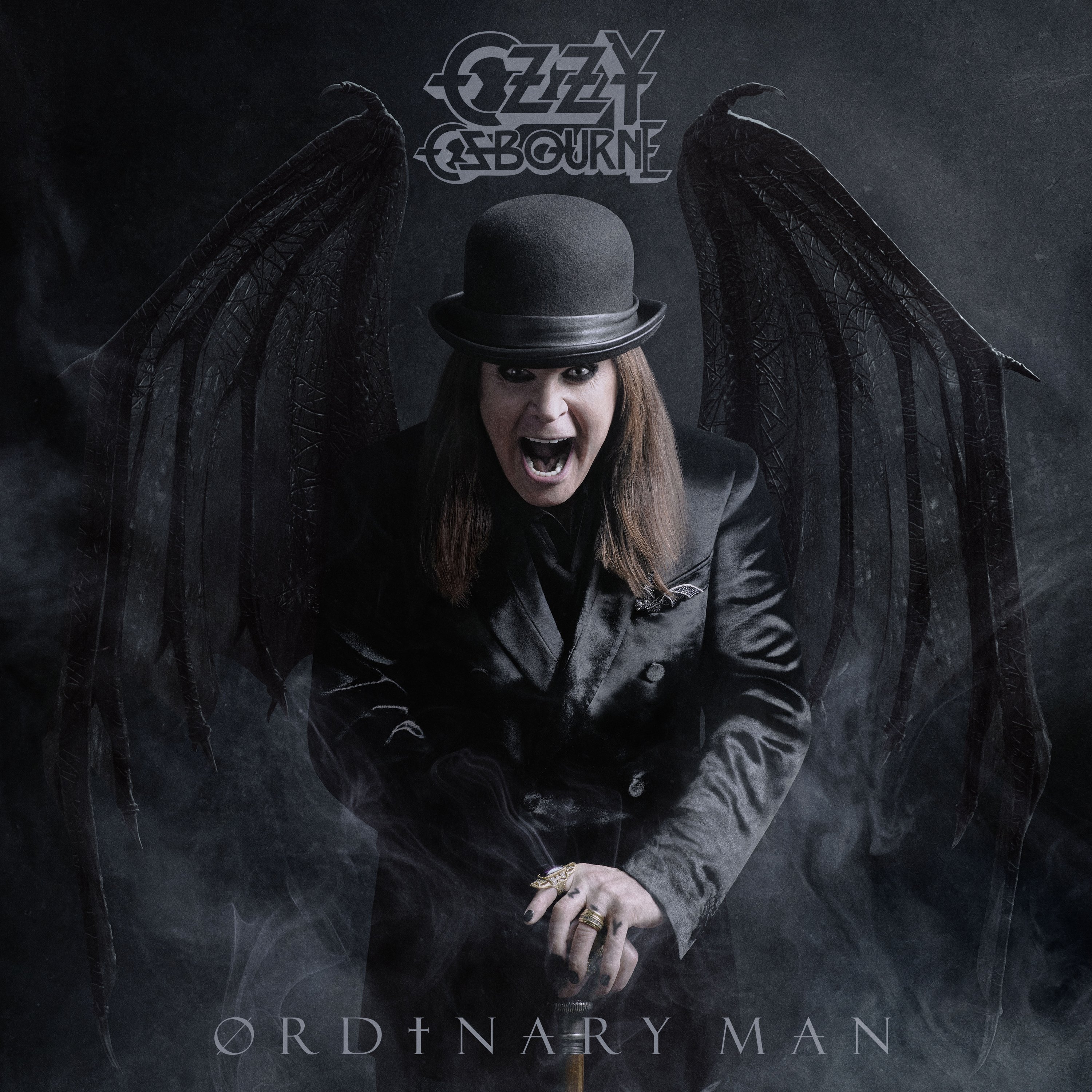 Tagadhatatlan, hogy Ozzy, aki sosem pályázott Luciano Pavarotti vagy akár Freddie Mercury babérjaira, az utóbbi években fokozatosan leépült énekesként, és a Black Sabbath búcsúturnéján már igencsak gyatrán adta elő a zenekar mellesleg a saját szólódalainál jóval szerényebb énekesi tehetséget igénylő fő slágereit. A lemezfelvételi technikákban jártasak jól tudják, hogy Ozzy már az előző három szólóalbumát se nagyon lett volna képes elkészíteni, ha nem fejlődik hatalmasat az utóbbi két évtizedben a stúdiós "rásegítés" tudománya. Az Ordinary Man-nek számos pillanatán érződik, hogy a legendás frontember nem "egyedül" nyom ki magasabb hangokat, sőt gyakran nem önerőből marad "nem hamis". Ennek ellenére a végeredmény nagyjából kellemes lett, még ha nem is korszakalkotó, két dalának (a címadónak és a Holy For Tonight-nak) pedig ott a helye minden eljövendő Ozzy-válogatásalbumon. A szövegek azt sugallják, hogy ez lesz az öregedő és egyre több egészségügyi problémával küzdő metáluralkodó utolsó nagylemeze, amely összességében tisztességes lezárása az életműnek (ha a förtelmes utolsó dalától eltekintünk).
A lemezkritika befejezésekor olvastam a hírt, miszerint Ozzy betegségre hivatkozva lemondta teljes, az Ordinary Man promotálására szánt 2020-as észak-amerikai turnéját. Mihamarabbi jobbulást kívánunk neki!