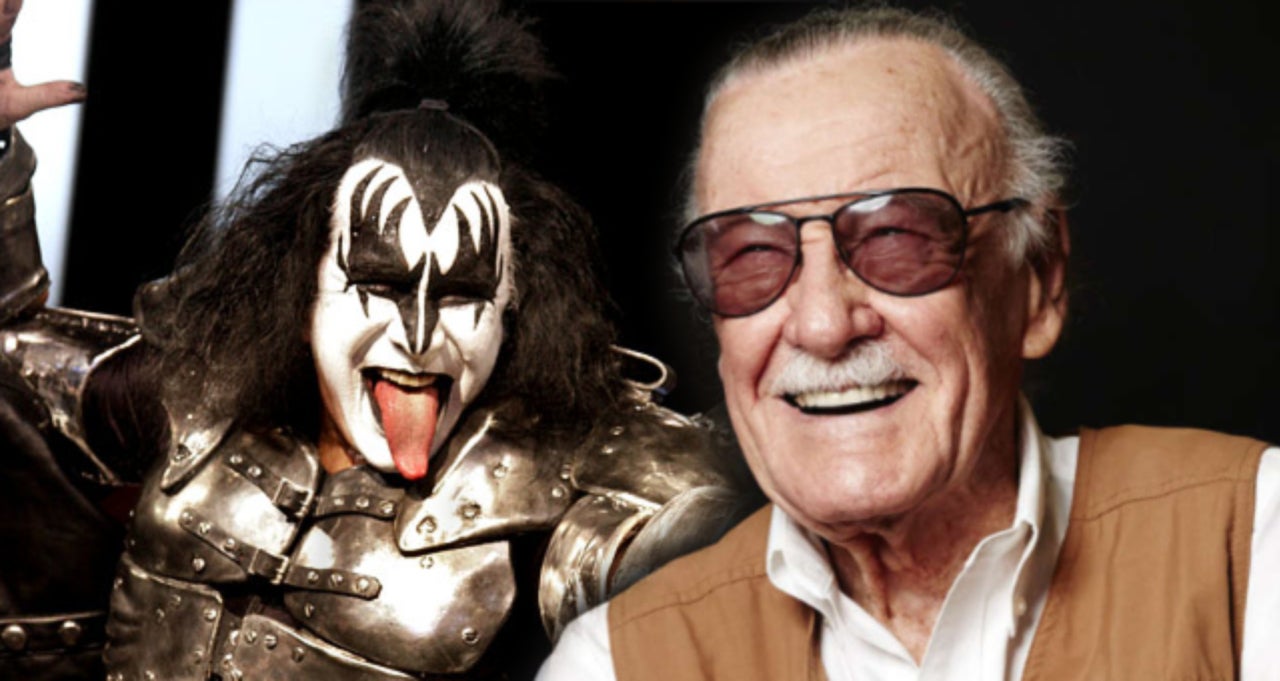 A KISS minden kétséget kizáróan a merchandise ipar trónjának tetején ül. Máig legnagyobb húzásuk a dedikált léggitárhúr (tehát egy üres, levegővel teli zacskó) forgalomba hozása, de volt Hello Kitty cover termékük is, és idén lesz 20 éves a főszereplésükkel készült videójáték, amelyről korábban ITT írtunk. Érdekesség, hogy a játékhoz kapcsolódóan megjelent egy 31 részes, azonos című képregénysorozat, amely gyakorlatilag annak sztoriját dolgozta fel....De ne rohanjunk ennyire előre!
Lássuk, honnan indult a rock and roll és a képregény műfajának vadházassága: A bevezetőben említett merész merchandise politika ismeretében nem volt kérdés, hogy e komoly popkult beágyazottsággal bíró műfajt is megkörnyékezi a KISS. Az ötlet természetesen a páratlan üzleti érzékű zenekarvezetőtől, a magyar származású Gene Simmonstól származott, aki egyből nagyban gondolkodott: a képregényipar pápáját, Stan "The Excelsior" Lee-t kereste meg ötletével. (A zenekar többi tagja akkor és azóta is idegenkedve állt a témához, arról pedig nincs információnk, hogy pontosan kinél realizálódott az ehhez kapcsolódó bevétel.)  
A zenekar tagjainak képregényhősökként történő első megjelenésére 1977-ben, a Howard The Duck (vagyis Howard, a kacsa) 12. részében került sor. A 13. részben újra szerepeltek, és olyan gyors karriert futottak be, hogy még ugyanabban az évben a Marvel piacra dobta önálló füzetként a Marvel Comics Super Special: KISS című kiadványt. 1978-ban jött a második rész, és ezzel a zenekar az első képregényhőssé avanzsáló rock and roll banda a rocktörténelemben.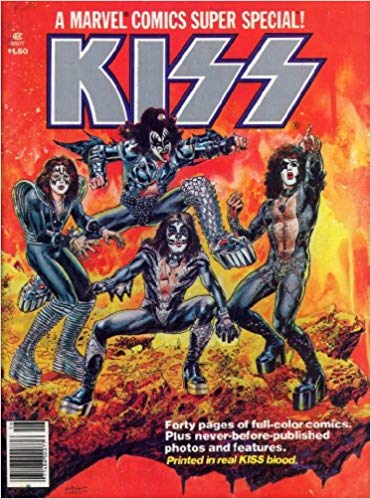 A sztoriról évtizedekkel később egy dokumentumfilm is született: 
A Marvel közel 20 évet várt a folytatással, 1995-1996 közt jelent meg a KISS Classics és a KISSnation, de olyan kisebb cégek, mint például a Dark Horse Comics vagy a Revolutionary Comics továbbra is láttak piaci potenciált a zenekar szerepeltetésében. Utóbbi a 90-es évek elején jelentetett meg speciális KISS kiadásokat: 1990 márciusában például Rock 'N' Roll Comics #9 címmel, amelyet többek közt az a Robert Conte jegyzett szerzőként, aki a Beatles, a Led Zeppelin és  a Monkees sztoriját is képregényre vitte.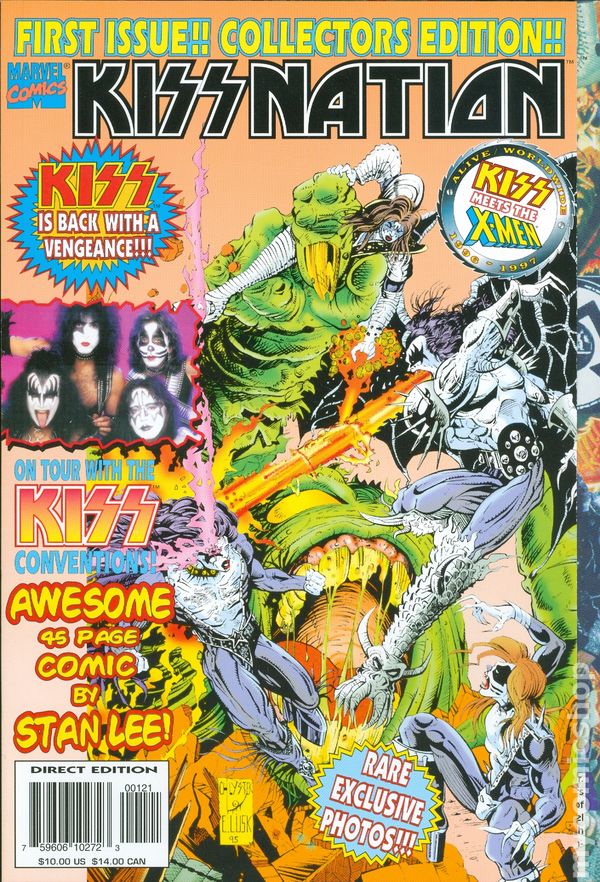 Az 1992-ben megjelent Hard Rock Comics ötödik része a KISS: Tales From The Tours címet viseli  - ez a projekt Spike Steffenhagen and Scott Pentzer nevéhez fűződik, ők 1989-92 között egy 65 részes képregény-sorozatban örökítették meg a rock nagyjait. A  KISS mellett olyan előadók és formációk kaptak saját képregényt, mint a  Guns 'N Roses, a Mötley Crüe, a Pearl Jam, Rod Stewart, vagy épp a "rakétaember", Elton John.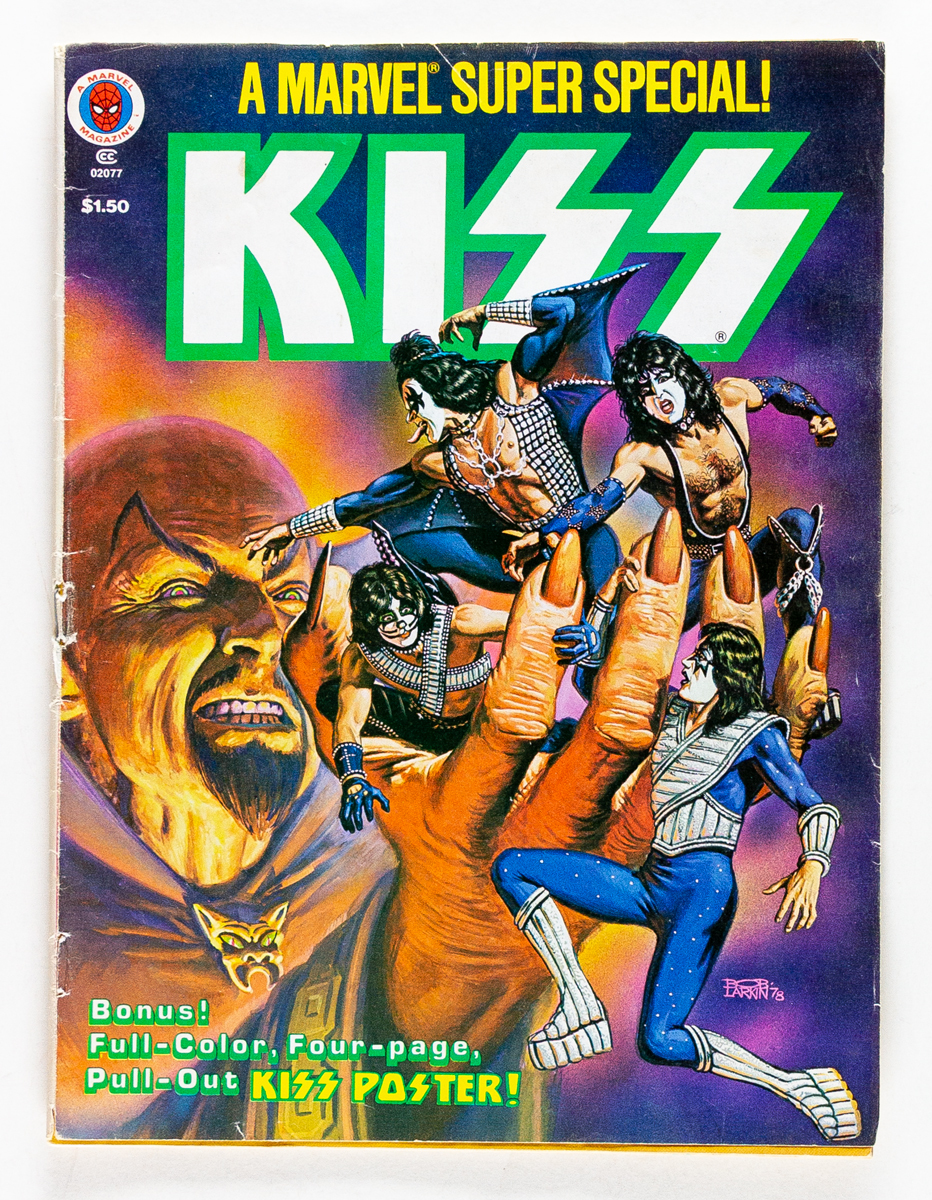 A Rock And Roll Comics sikerén felbuzdulva indult 1993-ban a Hard Rock Comics sorozat, amelynek első száma volt a festett arcúak keletkezéstörténetét feldolgozó, 3 részes KISS Pre-History #1–3 — érdekes, hogy a szerzők ezúttal is Spike Steffenhagen és Scott Pentzer voltak. Ezeknek a kiadványoknak közös  jellemzője, hogy a zenekar biográfiáját jelenítették meg. De mivel a KISS tagjai a való életben is úgy néznek ki, mintha képregényfigurák lennének, bőven volt még potenciál a megjelentetésükben. 
A Dark Horse 2002-ben megnyerte az X-Ment is jegyző Joe Casey-t, és 2004-ig összesen 13 KISS szereplős képregényt dobtak piacra, olyan címekkel, mint például Unholy War, vagy Return Of The Phantom. Itt már "rendes, sztoris" képregénytörténetekben szerepeltek Paul Stanley-ék. A 2000-es évek elejétől - gyakorlatilag napjainkig - számos képregényműfajban működő garázscég szentelt önálló vagy "koprodukciós" megjelenést a KISS zenekarnak. Ezek közt voltak egészen kézenfekvő megjelenések (vámpíros és démonos történetek) de egészen merészek is, mint például a 2013-as Mars-háborús Mars Attack széria.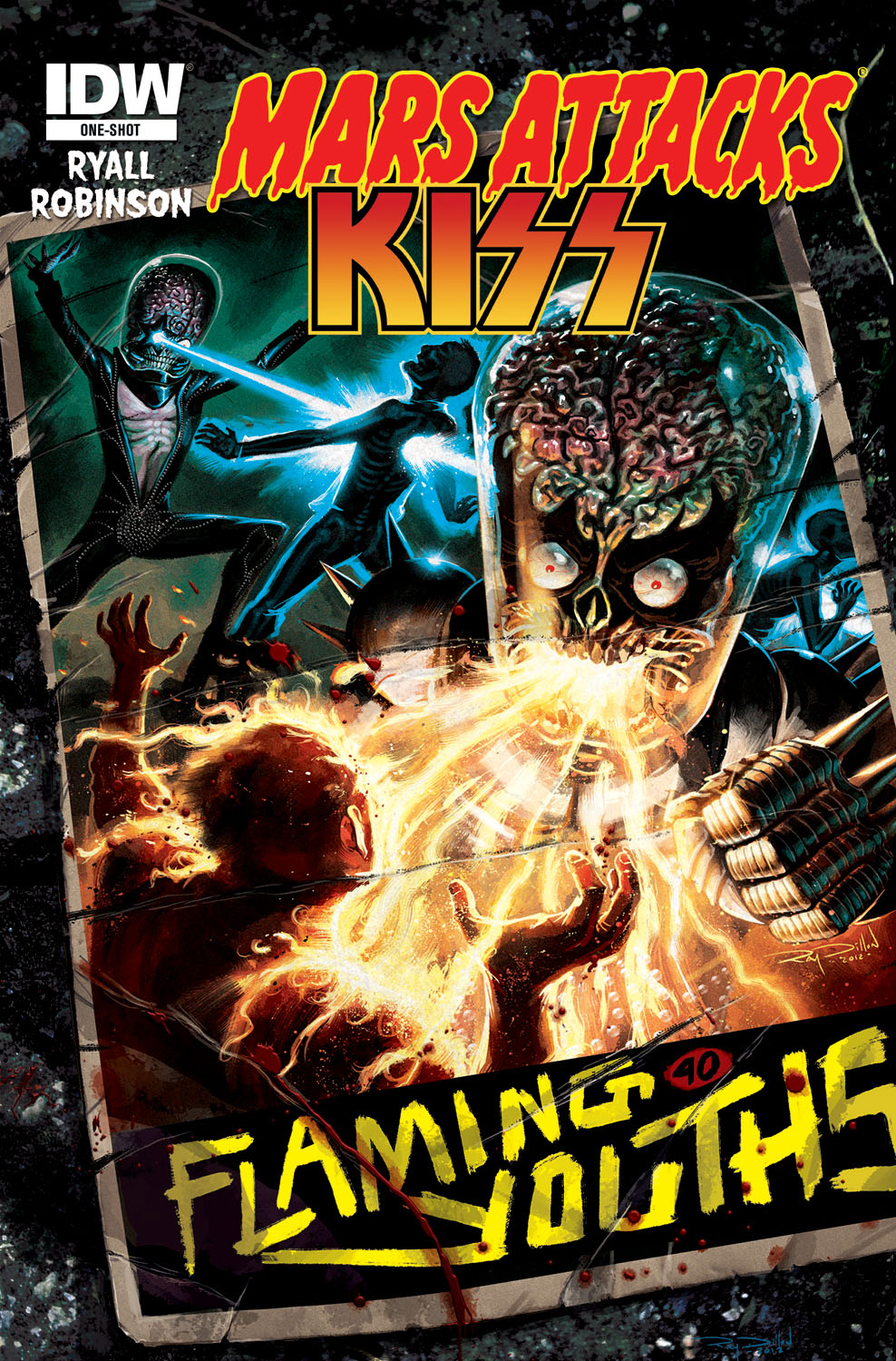 2018 elején Stan Lee és Gene Simmons több alkalommal találkoztak, hogy egy újabb közös Marvel-KISS projekt keretében egy fantasy képregényt hozzanak tető alá. A képregénymogul ugyanezen év novemberében elhunyt, így valószínűleg ez a projekt már nem fog megvalósulni....