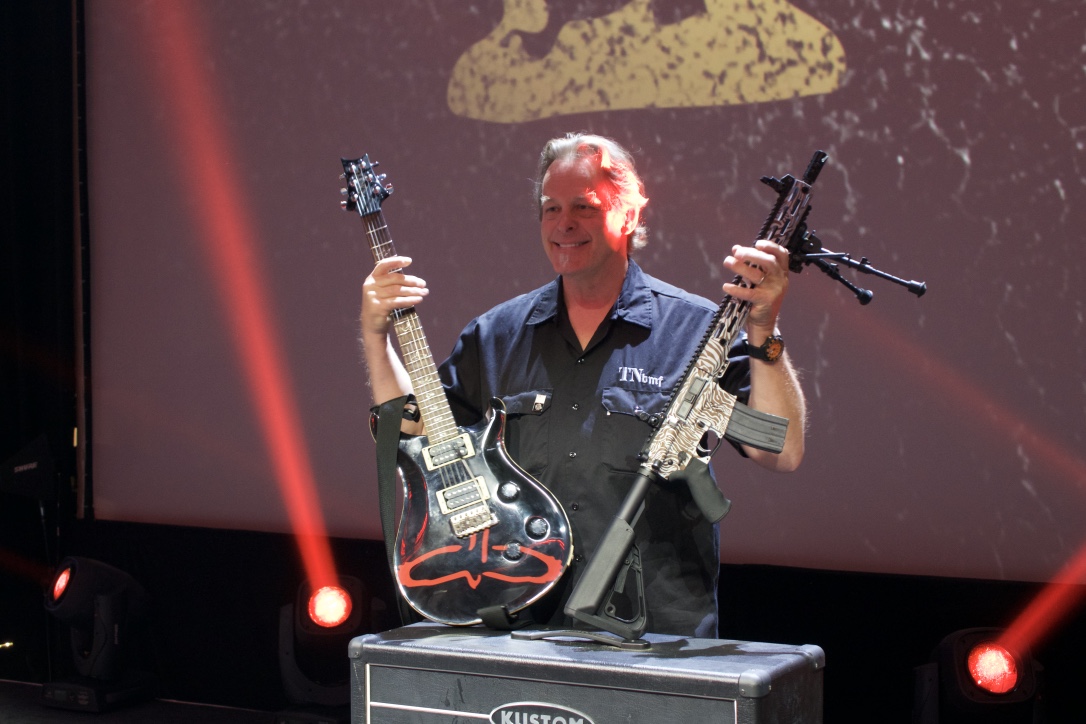 A szabad fegyvertartás jelenleg az egyik legmegosztóbb témának számít az USA-ban, legalább annyi híve akad, mint ellenzője. A leghíresebb rocksztárok között is találhatunk olyanokat, akiknek nem csupán gitár lapul a hangszertokjukban, de pisztolyt is hordanak, vagy épp nagyvadakat mészárolnak durrogtatva szabadidejükben. Lássuk hát, kik is ők!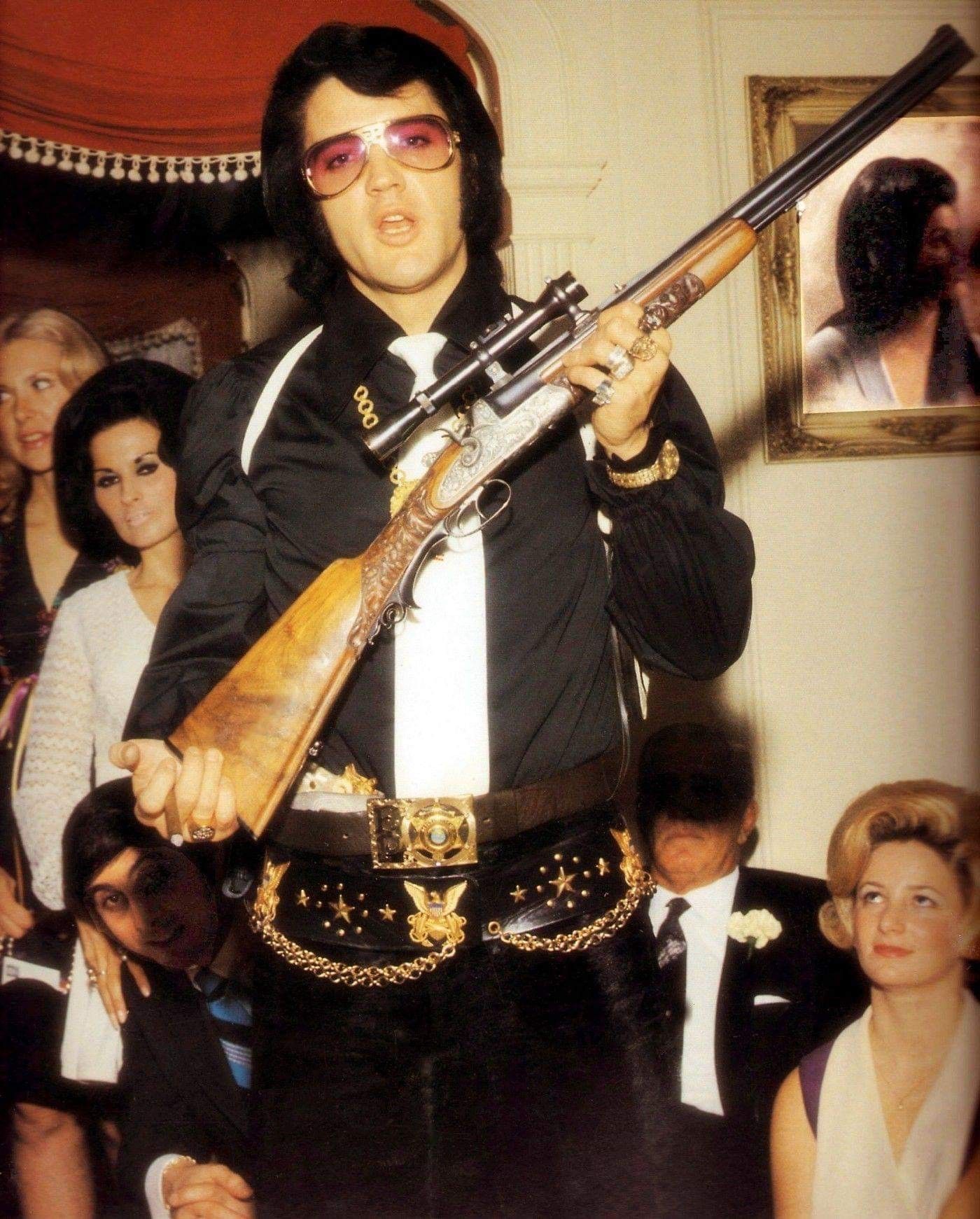 A Király nem szűkölködött elmebeteg vagy pusztán túlságosan tolakodó rajongókban, az ő elrettentésükre és saját lelkének megnyugtatására kezdett fegyvergyűjtésbe. Sosem ment sehová pisztoly (vagy inkább pisztolyok) nélkül, általában a színpadra is magával vitt egyet. Elvis rendkívül felelőtlen fegyvertulajdonos volt: az egyik fellépése alkalmával az akkoriban szintén Las Vegasban koncertező Tom Jonesnak kellett utána vinnie az öltözői vécében felejtett 45-ös Coltját.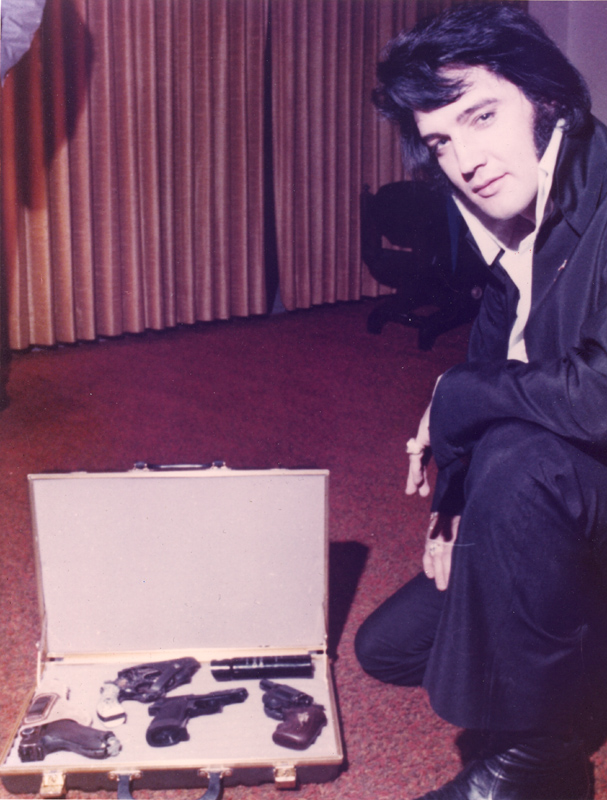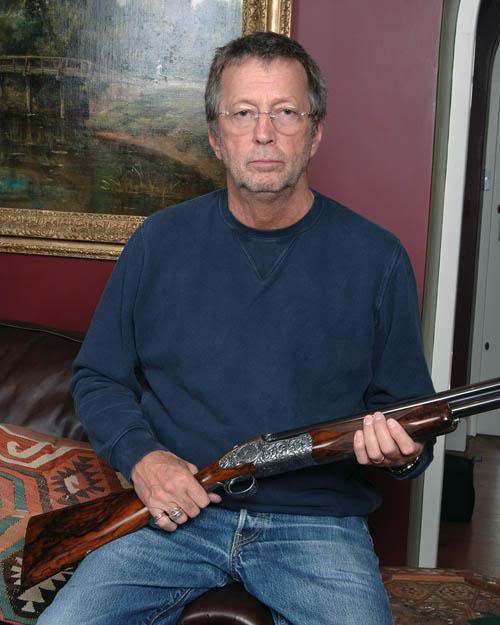 Minden idők egyik leghíresebb gitáros-énekese 1974-ben az amerikai slágerlista élén virított I Shot The Sherrif című Bob Marley-feldolgozásával, és elég valószínű, hogy az is közrejátszott abban, hogy pont ez a nótát formálta saját képére, hogy ő maga is nagy mordályrajongó. Clapton évtizedek óta gyűjti a különféle modern és régi típusú lőfegyvereket, a kollekciójának összértéke 151 millió forint. 2010-ben az egyik vadászpuskája 22,5 millió forintnyi dollárért cserélt gazdát egy aukción. A Cream egykori oszlopos tagja saját bevallása szerint átlagos céllövő, és nem kevés iróniával megállapította magáról, hogy:
Mióta megtanultam fegyverekkel bánni, sokkal jobban kijövök az embertársaimmal.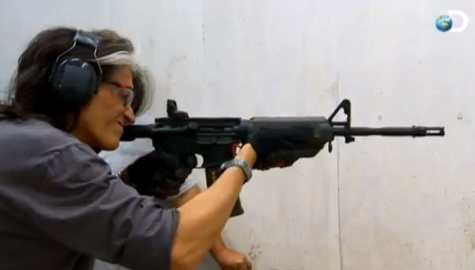 A nyáron a Puskás Arénában koncertező Aerosmith (az amerikai Rolling Stones) gitárosa nem csinál titkot abból, hogy imádja a fegyvereket, és maga is jó néhányat birtokol, valamint abszolút nem híve a fegyvertartás szigorítását célzó intézkedéseknek. Mindezt a Fox News csatornán is kifejtette, amiből könnyedén megállapítható, melyik politikai oldal mellett köteleződött el.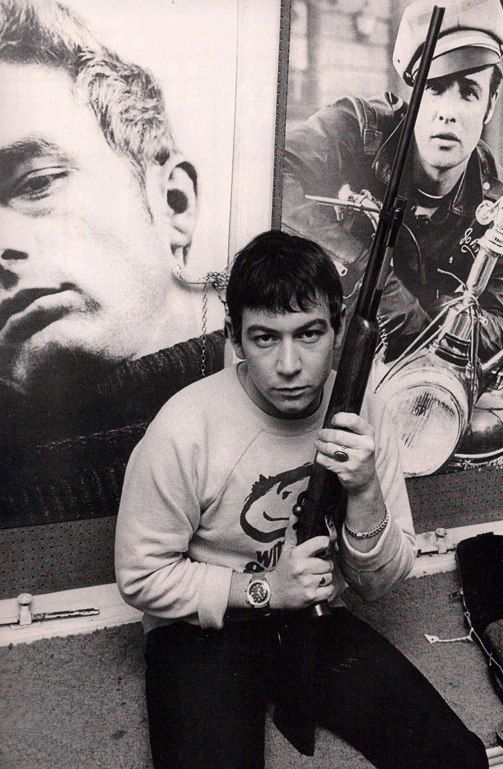 Az Animals frontembereként a House Of The Rising Sun-ból világslágert faragó legendás blues énekes önvédelmi célból és némi üldözési mániától fűtötten szerzett be jó pár lőfegyvert még a hatvanas évek közepén. Don't Let Me Be Misunderstood című önéletrajzi kötetében arról mesél, hogy pontosan tudta, ki adta el barátjának, Jimi Hendrixnek a végzetes adag drogot, ezért feltett szándéka volt, hogy felkeresi az illetőt és agyonlövi. Kizárólag a menedzserének köszönheti, hogy nem csücsül a sitten, ugyanis az illető, amint értesült Burdon tervéről, a távollétében betört a rocksztár lakásába, magával vitte annak minden fegyverét, és addig nem adta vissza őket, amíg a kuncsaftja vissza nem nyerte a józan ítélőképességét.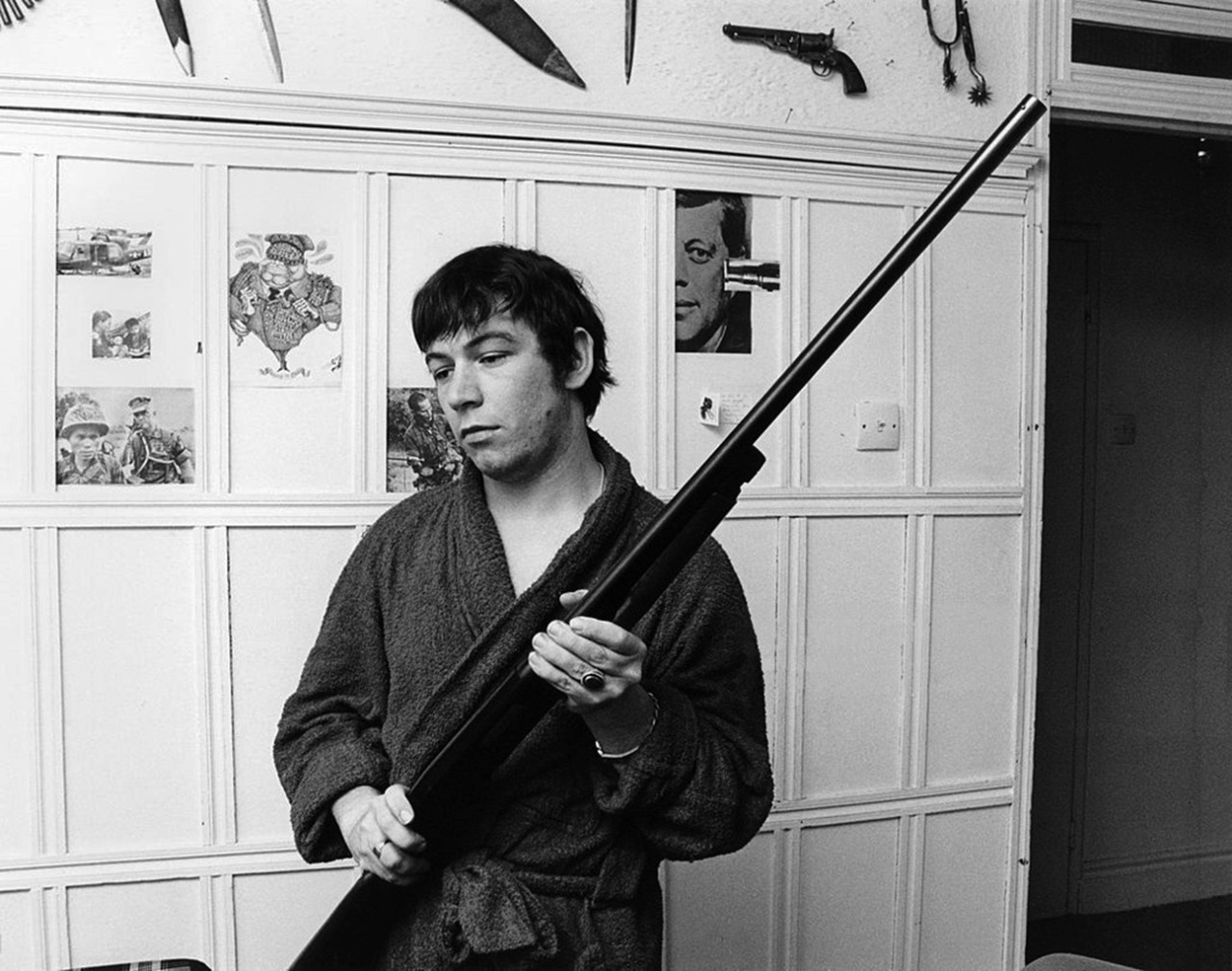 A southern rock legismertebb főkolomposainak vérében van a déli életforma, amelynek szerves részét képezi a fegyverviselés és a cowboy-romantika. Érdekes módon a csapat skizofrén viszonyt ápol a lőfegyverekkel: Egyik leghíresebb slágerük, az 1975-ös Saturday Night Special, amelyet fiatalon elhunyt első énekesük, Ronnie Van Zant énekelt lemezre, kifejezetten a kiskaliberű kézifegyverek tartása ellen íródott. Második énekesükkel, Johnny Van Zanttal (Ronnie öccse) viszont 2009-ben God & Guns címmel adtak ki albumot, amelynek címadó dala büszkén hirdeti, hogy az igazi amerikaiak számára a keresztény értékrend mellett a szabad fegyvertartás eszméje a legfontosabb, így simán lehetne akár az amerikai Nemzeti Fegyverszövetség hivatalos himnusza is. Vajon feltűnt a zenekarnak a helyzet komikuma azon a turnén, amikor mindkét szám műsoron volt?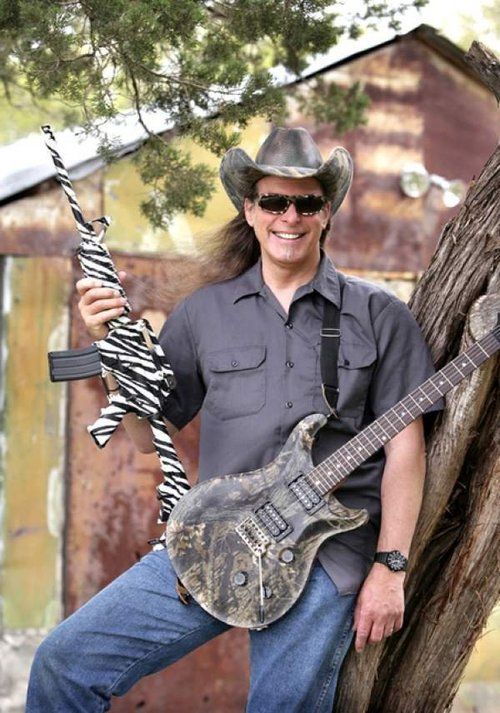 Amerika leghírhedtebb celeb sportvadásza, Trump elnök elsőszámú rajongója, a feministák rémálma, elképesztő ökörségeket összehordó klímaváltozás-tagadó… és a világ egyik legjobb gitárosa. Nem másról van szó, mint Ted Nugentről, az állig felfegyverzett muzsikuslegendáról, akinél egyszerűen nincs lelkesebb szószólója a puska- és pisztolyhalmozóknak. Saját bevallása szerint:
Én vagyok a copfos Piszkos Harry, aki piszok jól gitározik.
A Nirvana politikusként is aktív, kezdetben demokrata, mostanra viszont inkább a libertarianizmussal rokonszenvező egykori basszusgitárosa szintén fegyverrajongó, elsősorban ön- és vagyonvédelmi célból vásárolt magának flintákat, családtagjai mellett saját tenyésztésű csirkéit is óvja velük − előbbieket a gonosztevőktől, utóbbiakat a mosómedvéktől.