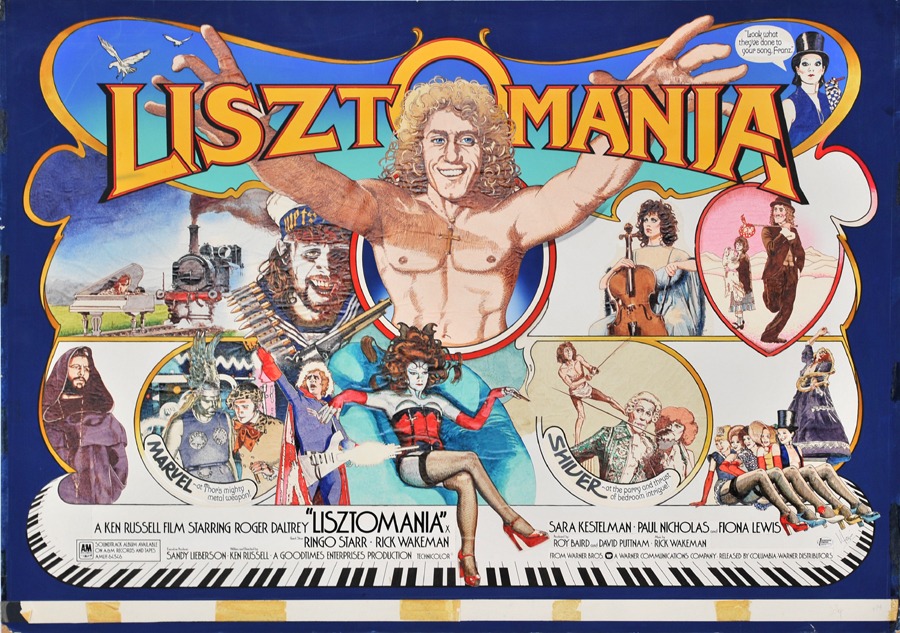 Hosszú szőke hajú nőcsábász csókolgatja Marie d'Agoult grófnő fedetlen kebleit egy egyre sebesebben kattogó metronóm ritmusára. Azonban a hálószobai idillnek hirtelen vége szakad, ugyanis betoppan a felszarvazott gróf, aki azonnal kardpárbajba keveredik a férfiasságát pengéjén kívül egy maga köré tekert lepedővel óvó házibaráttal, miközben az elcsábított feleség egy banánt majszolva elégedetten szemléli a patáliát. A gróf végül – annak ellenére, hogy a kardja menet közben lekonyul! – megnyeri az összecsapást, és hűtlen nejét a szőke fickóval együtt egy zongorába záratja, amit aztán szolgái egy száguldó vonat elé tolnak… Hatalmas csattanás hallatszik, majd vakuvillogás önti el a képernyőt (vagy a mozivásznat)… Liszt Ferencet fotósok hada veszi körül, épp párizsi koncertjére készül a kulisszák mögött, a közönség pedig már őrjöng türelmetlenségében. A bálványozott muzsikus elhessegeti magától a rajtakapás szürreális elemekkel kevert álomképét, és megindul a színpad felé…
Ezzel a provokatív és burleszkbe illő felütéssel indul a hetvenes évek egyik fő botrányfilmje, a Liszt Ferenc életét meghökkentő szabadossággal feldolgozó Lisztomania, a brit mozi fenegyerekének, Ken Russellnek merész és formabontó rockoperája. A lisztománia kifejezést nem más alkotta meg 1841-ben, mint a német költőóriás Heinrich Heine, akinek beszámolója szerint  a magyar muzsikus-zeneszerző hölgyrajongói szó szerint önkívületi állapotba kerültek a mester koncertjein, ráadásul gyakran még azelőtt, hogy az első hang elhangzott volna. Állítólag apácák sem szégyelltek révületbe esni Liszt látványától és zenéjétől, a fellépések végeztével pedig, amikor a művész úr gúnyos mosollyal az egybegyűltek közé hajította pont e célból hozott kesztyűjét, valóságos közelharc robbant ki a "szent ereklye" megszerzéséért. Ha még azt is hozzátesszük, hogy Liszt hangversenyeit gyakran állva vagy a muzsika ritmusára mozogva hallgatta a nagyérdemű, rögtön nyilvánvalóvá válik számunkra, hogy a 19. század magyar komponista-csillaga volt az első igazi rocksztár, a romantika érájának Elvise.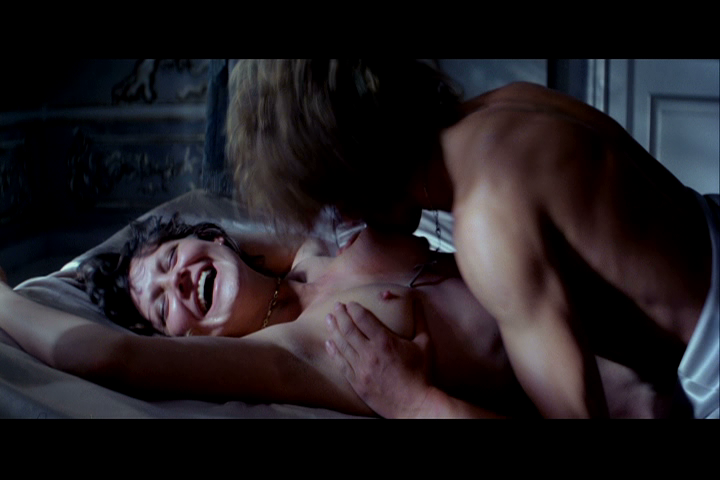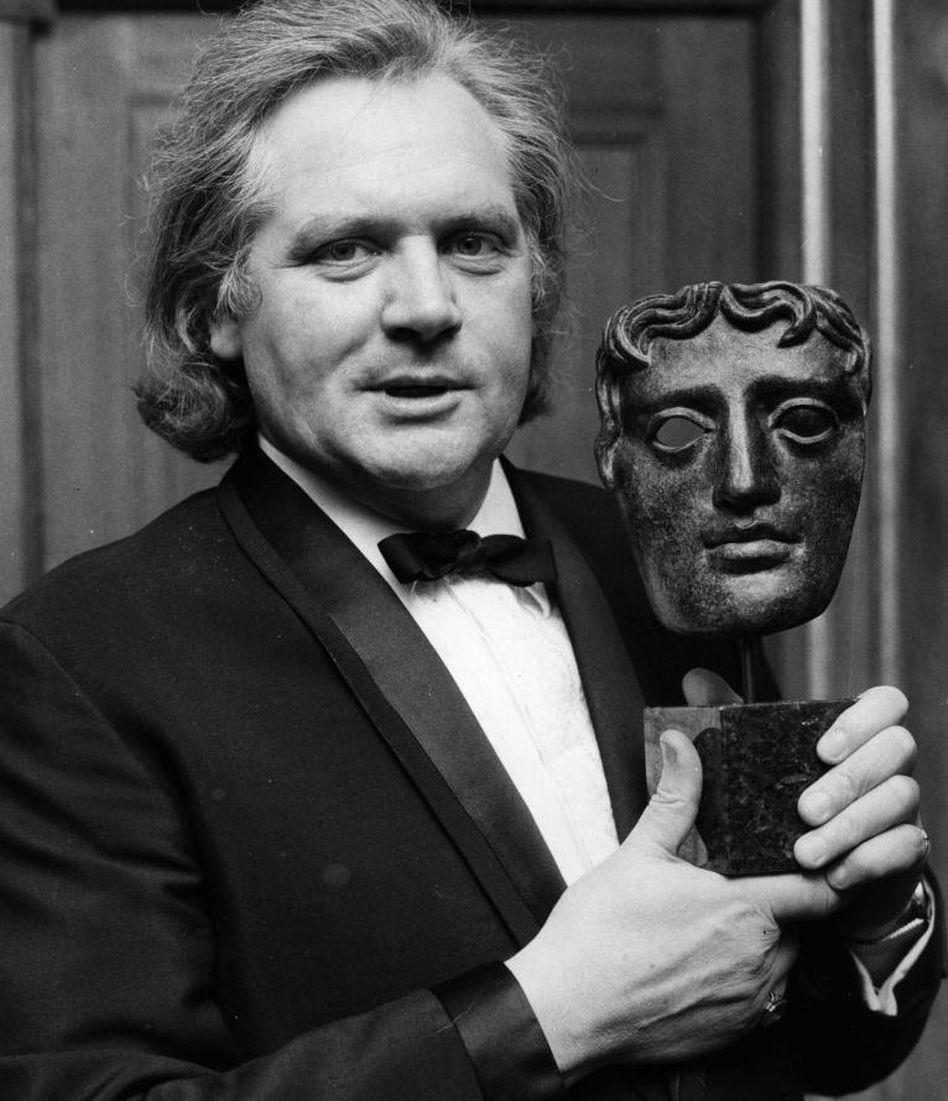 Barbár messiás… Tisztelői ekképp emlegetik Ken Russellt (1927−2011), minden idők egyik legnagyobb hatású filmrendezőjét, akit maga Fellini nevezett "a brit Fellini"-nek. Russell a haditengerészet kötelékében, balett-táncosként és fotósként egyaránt kipróbálta magát, majd a BBC-nek kezdett dokumentumfilmeket forgatni, amelyekkel egy csapásra forradalmasította a műfajt. Harmadik játékfilmje, a D. H. Lawrence erotikus töltetű nagyregényéből forgatott 1968-as Szerelmes asszonyok Oscar-díjat hozott Glenda Jacksonnak legjobb női főszereplő kategóriában, a direktort pedig a legkeresettebbek közé emelte. Barokkosan túláradónak titulált stílusával legalább annyi ellenséget szerzett a realista ábrázolást favorizáló kritikusok közül, mint ahány fanatikus rajongót a pályakezdő és újdonságokra nyitott filmesek köréből. Russell leghíresebb filmjei közül több is olyan művészekről szól (például az 1974-es Mahler és az 1971-ben készült, Csajkovszkij pályafutását feldolgozó Zenerajongók), akik kirívó tehetségük és egyedi életfelfogásuk okán összeütközésbe kerültek saját koruk maradi ítészeivel és hatalmasságaival.
Az elsőszámú renegát brit direktor eredetileg George Gershwinről írt és forgatott volna sajátságos felfogású filmet, ám igen hamar ráébredt, hogy "George rém unalmas és töketlen alak volt a Magyar rapszódia elkövetőjéhez képest". Így aztán Gershwinről átnyergelt Lisztre, aki sokkal jobban megfelelt az elképzeléseinek. Russell az 1975-ös Lisztomania előtt a Who nevű, már akkoriban is legendás együttes rockoperájából, a Tommyból forgatott világsikert arató zenés filmet (amely egy vak, süket és néma flipperjátékosból szektavezérré váló fiú története), és úgy vélte, a Who frontembere, Roger Daltrey a hosszú szőke fürtjeivel tökéletes lenne Liszt szerepében.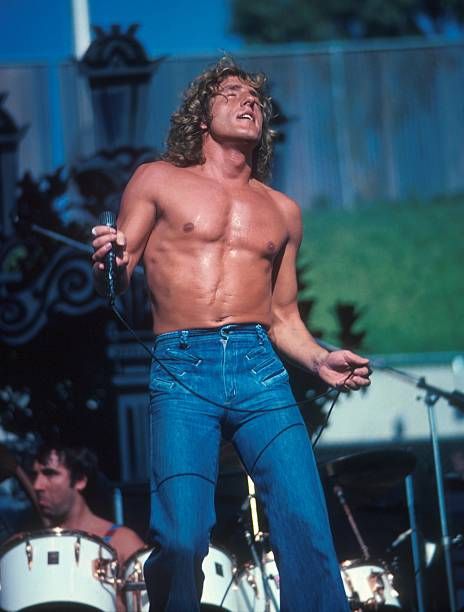 A retro rock legszebb felsőtestének birtokosa… A karcosan férfias énekhangjáról szintén híres, 1944-ben született Roger Daltrey e megtisztelő és rengeteg hölgyrajongóról árulkodó cím birtokosa. Az egykori acélgyári munkás az 1960-as évek elején ismerkedett meg későbbi zenésztársaival, akikkel aztán Who néven épültek be a köztudatba: olyannyira, hogy a több mint 100 millió eladott albummal büszkélkedő csapatot ma már a rock műfaj egyik legnépszerűbb brit exportcikkének tekintik, My Generation című 1965-ös daluk pedig egy egész nemzedék himnusza. Daltrey először a Who Tommy című rockoperájának Ken Russell által rendezett filmverziójában mutatta meg, mire képes színészként (ezért a címszerepért Golden Globe díjra jelölték), majd a szintén Russell-lel készített Lisztomania és megannyi egyéb filmes feladat következett, többször felbukkant például a nálunk is sikerrel vetített, Hegylakó című fantasy tévésorozatban.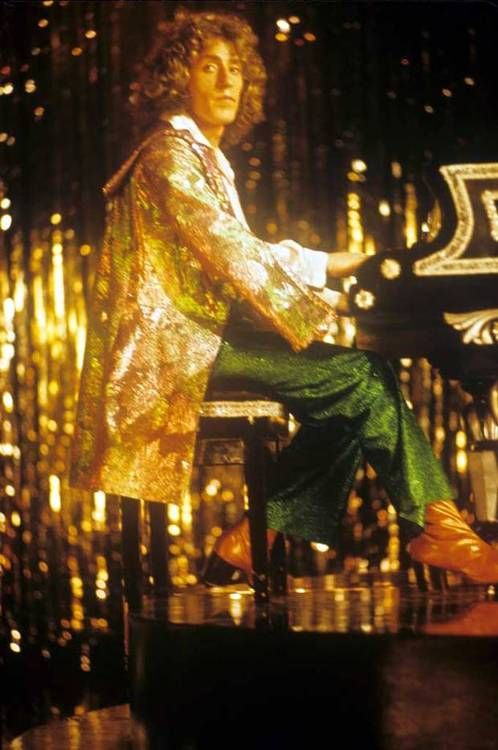 Russell egyik kedvenc vesszőparipája, amely több munkájában is visszatér, a sztárkultusz és annak a művészi értékteremtést aláaknázó hatása, ezúttal pedig kellő mennyiségű egyezést talált Liszt élettörténete és a 60-as, 70-es évek kicsapongó, ám immár csupán ex-lázadónak mondható és kiadói nyomásra bizony kompromisszumokra is hajlandó rock-féistenségeinek sorsa között. Liszt ellentmondásos személyiség volt: Egyszerre szeretett volna kéjsóvár duhajként és csak a zenének élő önmegtartóztató ájtatoskodóként létezni. Igényelte a kényelmet és a pompát, de haláláig furdalta a lelkiismeret, hogy nem szállt síkra karddal a kezében az 1848-as magyar szabadságharc ügye mellett. Mindenképp nagy és elismert művészként akart karriert befutni, de legalább ennyire vonzotta annak a lehetősége is, hogy a tehetségét aprópénzre váltva könnyedebb művekkel lopja be magát a nép szívébe. Kételyek, ambíciók, szenvedély, bűntudat és árulás: ismét adott volt minden ahhoz, hogy egy újabb egyedi, sokkoló és felkavaró Russell-mű szülessen.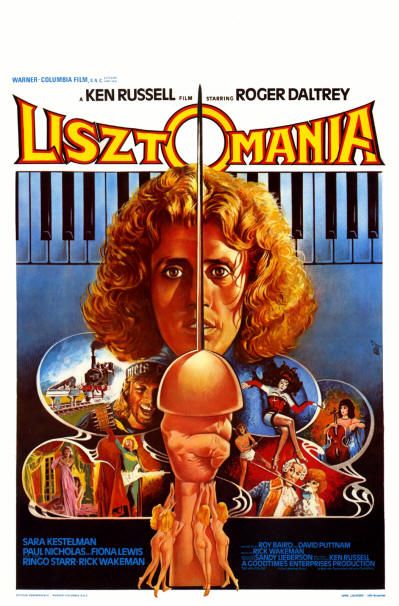 "Az én életrajzi filmjeim nem vaskalaposan valósághűek, a saját víziómhoz viszont maximálisan hűségesek. A Lisztomania sokkal inkább arról szól, milyen érzéseket vált ki belőlem Liszt vagy Wagner muzsikája, mint e két személy életének közismert valós eseményeiről" – nyilatkozta évtizedekkel később Russell a művéről. A 20. század második felének popkulturális utalásai (a lesifotósok, a rockzenészek argója, stb.) úgy teszik tiszteletüket a látszólag 19. századi miliőben, mintha ez a világ legtermészetesebb dolga lenne. A bevezetőmben említett rajtakapási jelenetet Liszt párizsi koncertje követi, amelyen a magyar fenomén nem kevés kajánsággal mutatja meg a közönség soraiban helyet foglaló és az ő sikereit irigylő Richard Wagnernek, hogyan kell eladnia magát egy előadónak: direkt Wagner Rienzi című operájának egyik dallamával indítja a műsort, amely egyáltalán nem vált ki érdeklődést, majd gyorsan a Chopsticks (korabeli népszerű angol dalocska) melódiáját kezdi előcsalni a zongorából, és a tömeg máris eszét veszti a gyönyörtől. Russell hasonló módon járt el, amikor a Lisztomaniát telezsúfolta a modern európai és amerikai tömegművészet ismertetőjegyeivel, Liszt zenéjét pedig külön a filmhez írt rockdalokkal mosta egybe, így biztosítva, hogy a nyughatatlan ifjúság ne unatkozzon e mozgóképes műremek megtekintése közben, hanem szájtátva bámulja azt.
Liszt a 70-es évek közepének botránymusicaljét , a Rocky Horror Picture Show-t idéző táncos-zenés álomjelenetben köt paktumot az őt nőstény Mefisztó módjára behálózó lengyel hercegnővel, Carolyne zu Sayn-Wittgensteinnel, aki világhírt ígér neki, amennyiben a komponista teljes mértékben aláveti magát  az akaratának. Liszt egyik nap elbóbiskol a zongoránál, és álmot lát, amelyben Carolyne-t és udvarhölgyeit megbabonázza a zenéje, neki pedig (nem vicc!) körülbelül 4 méteres erekciója támad mindettől. Végül a domina szerelésben pompázó hercegnő és gráciái egy pénisz-guillotine segítségével kasztrálják Lisztet, akik pont a penge alázuhanásakor riad fel a rémlátomásból, és rádöbben, hogy a tehetségének kiárusítása egyenértékű önmaga férfiatlanításával.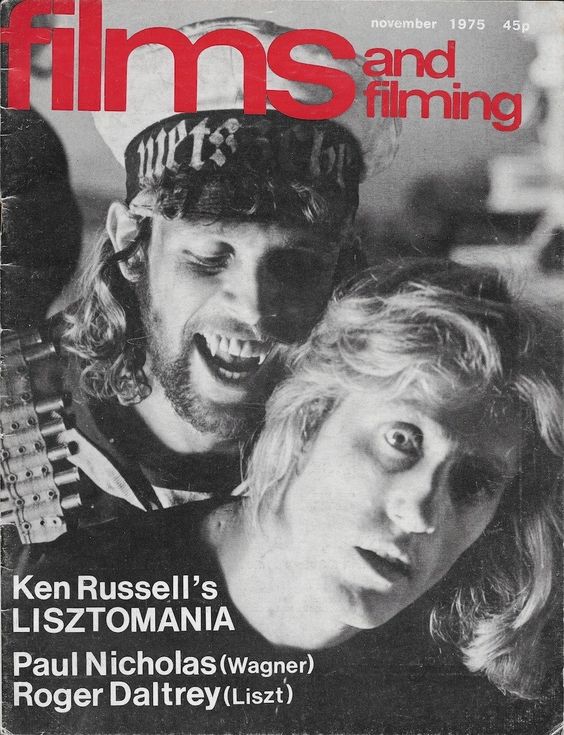 Liszt fő ellenlábasa, Wagner (egy népszerű brit popénekes, Paul Nicholas alakítja, méghozzá parádésan) izgága vámpírként tűnik fel a színen, aki olykor megcsapolja Liszt vérét, azaz "szerzői vénáját", ám szélsőséges eszméi – amelyekkel Liszt lányát, a szerelmesévé előlépő Cosimát is megfertőzi – megakadályozzák, hogy valódi szépséget és értéket teremtsen: helyette Nietzsche felsőbbrendű emberét (a progresszív rock éllovasának számító Yes nordikusan szőke billentyűse, Rick Wakeman, aki Liszt mellett a film másik zeneszerzője) próbálja dr. Frankenstein módjára létrehozni, majd egy Superman-ruházatú náci gyerekhadsereg élén Hitlerré mutálódva világuralomra tör.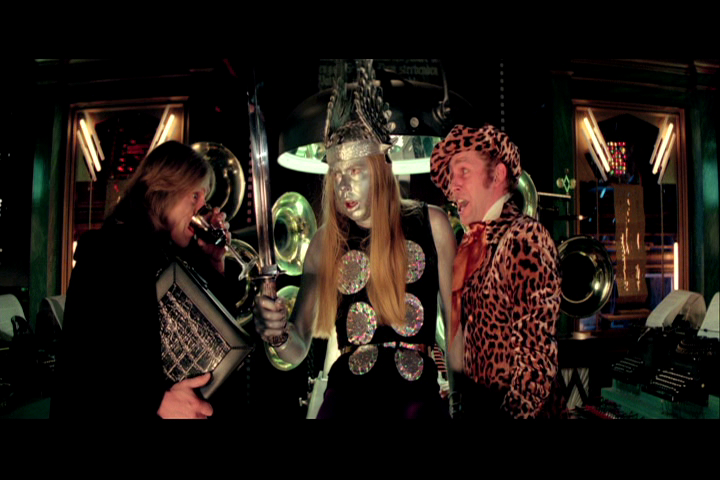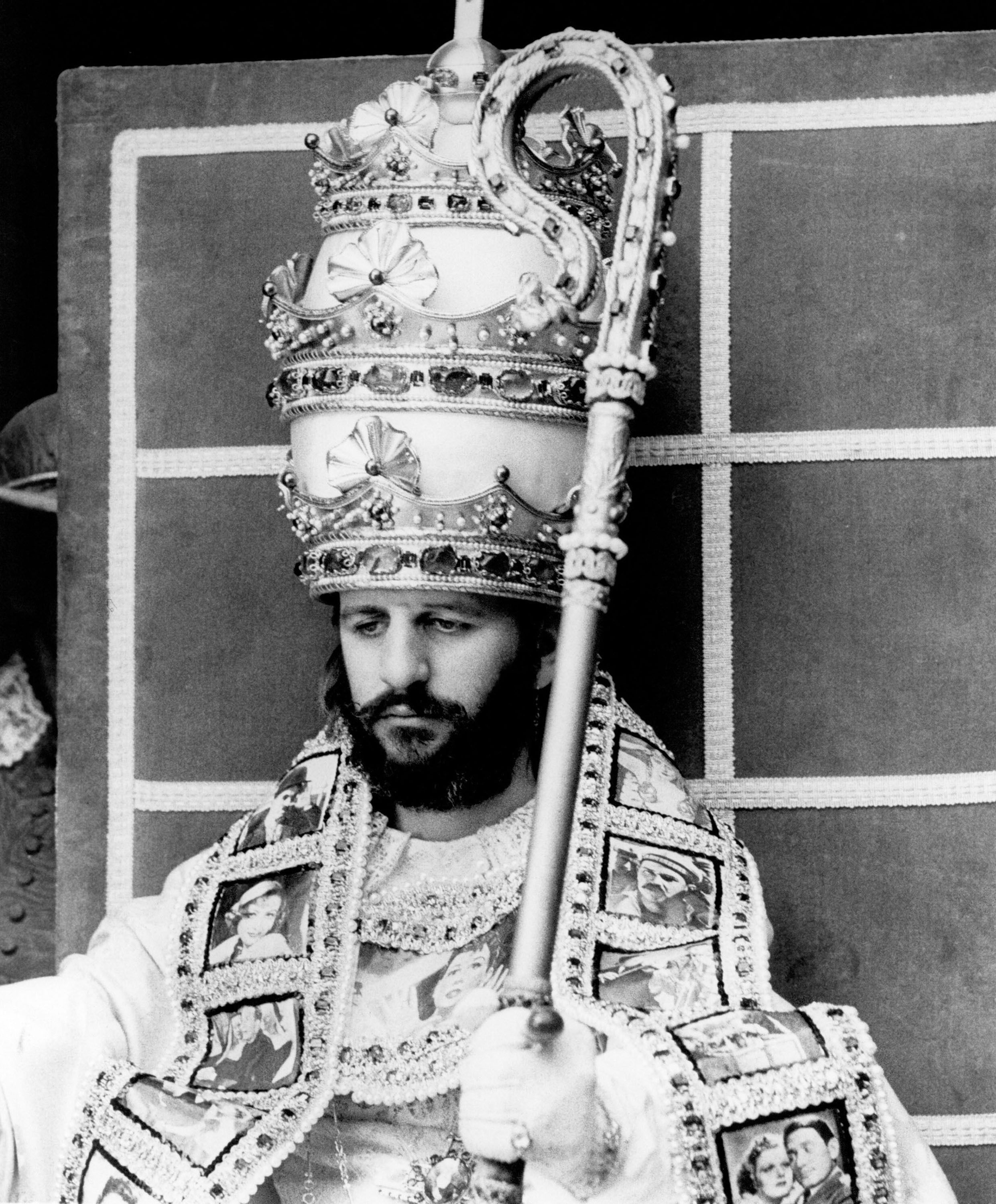 A pápa (Ringo Starr, a Beatles ezúttal is fanyar iróniával ténykedő dobosa) parancsba adja az abbéi titulussal rendelkező és hívő keresztény magyar zeneszerzőnek, hogy űzze ki Wagnerből a Gonoszt, ám Cosmia vudu bábut készít apjáról, és azt szíven döfve végez a hús-vér Liszttel. A játszmának azonban nincs vége: Liszt idővel megunja a mennyei felhőn való üldögélést és hárfázgatást, és angyallá lett egykori szeretőivel rakétatámadást intéz egy űrhajóról az esztelenül öldöklő géppisztolyos Wagner ellen, amely után győzelemittasan énekli, hogy "végre elérkezett a béke korszaka".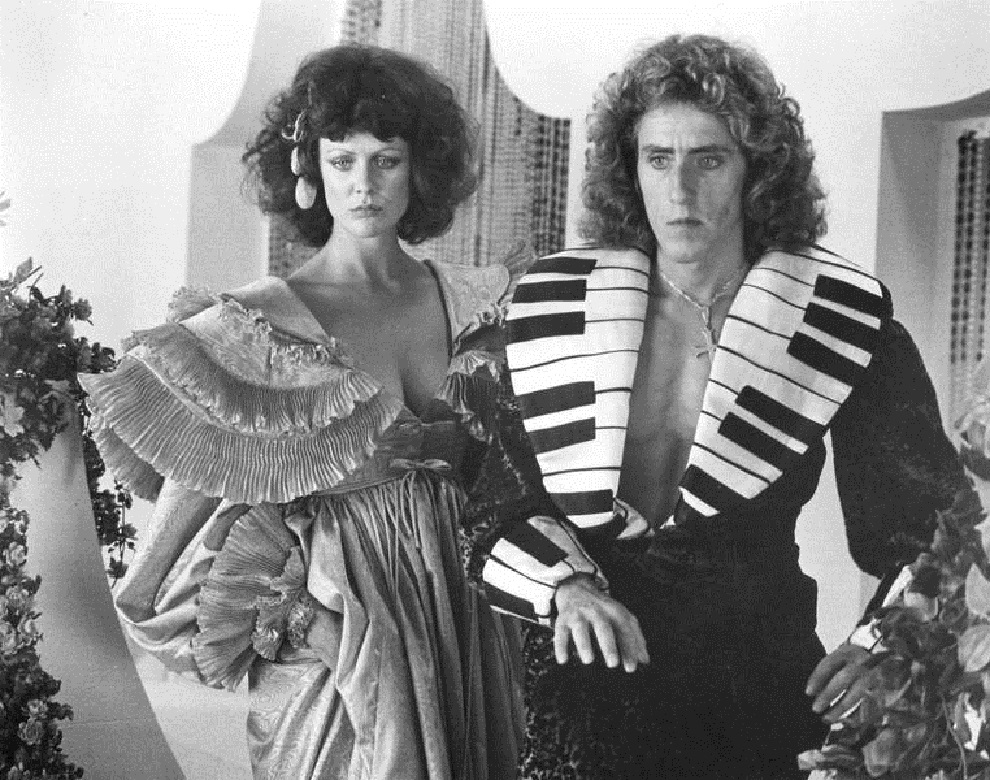 A Lisztomania – akárcsak bármelyik egyéb Russell-film – a bemutatása idején vegyes fogadtatásra talált, azonban egyetlen nézőjét sem hagyta hidegen: vagy átkozták a direktort, amiért a megbotránkoztatási vágy oltárán feláldozta a történeti hűséget, vagy imákba foglalták a nevét, amiért megint mert egy hatalmasat rúgni az ekkoriban főleg depresszív és életveszélyesen unalmas ultrarealista művészfilmeket ontó brit filmgyártás képzeletbeli fenekébe. Noha egyáltalán nem teljesített rosszul a mozikasszáknál, a Lisztomania nem lett milliók kedvence, ugyanis a Roger Daltrey vagy Ringo kedvéért jegyet vásárló "egyszerűbb" rockerek számára túlságosan intellektuálisnak bizonyult (a film számos sziporkázó dialógusának élvezetéhez jól jön az általánosnál kicsit nagyobb műveltség), a Lisztre kíváncsi komolyzene-fanok többsége pedig képtelen volt befogadni az őrülten laza ábrázolásmódot. Ráadásul olyan alkotásról beszélünk, amely akár egyazon jeleneten belül is a szabályokra fittyet hányva keveri a műfaji elemeket, ám az eredmény mégis káprázatos. E stíluskeresztezés egyik iskolapéldájában a családi békéről ábrándozó Liszt az Aranyláz Charlie Chaplinjének képében jelenik meg, és a maró szatíra hol komoly drámába, hol szégyentelen romantikába csap át, miközben mind helyénvalónak tűnik és organikus egészet képez.
Noha Russell kétségtelenül túlzásba esett, amikor szimbolista és szürrealista forgatókönyvében Wagnert és annak germán mítoszok iránti szenvedélyes rajongását tette meg a II. világháború kirobbantásához szükséges spirituális háttér kizárólagos megteremtőjének, nem lehet nem csodálattal adózni a lehető legkülönfélébb műfajokat biztos kézzel, lenyűgöző fantáziával és szerencsére rengeteg jóféle angol humorral vegyítő mesterművének, amelyet valószínűleg szokatlan és pikánsan gondolatébresztő hangvétele miatt nem tűzött még soha műsorára hazai tévécsatorna. Épp itt lenne az ideje, hogy változzon az áldatlan helyzet.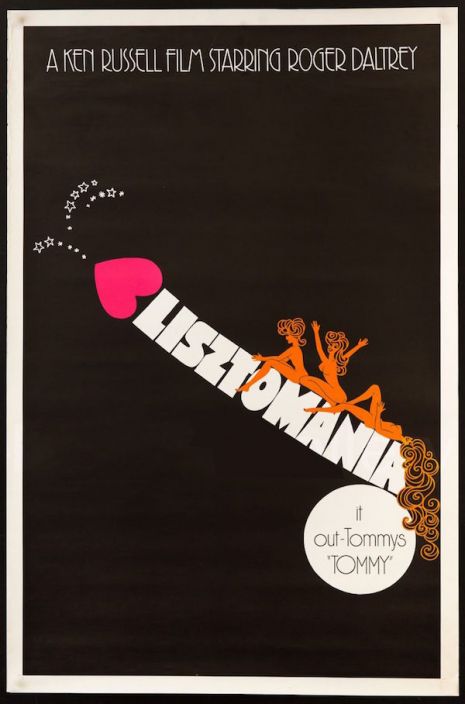 Na de mi lett Liszt több méteres farkának a sorsa? Daltrey azonnal elkérte a forgatás után az impozáns és saját férfiúi hiúságának is hízelgő kelléket, amelyet aztán a kertje közepén állított fel (szó szerint), ám a háborgó szomszédok miatt végül bevitte a házba.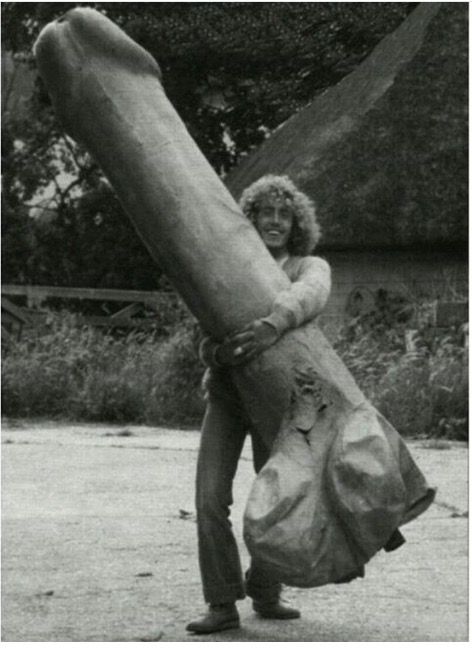 Végezetül néhány frappáns russelli szövegrészlet a filmből: 
Wagner: Az a baj a barátaiddal, hogy egytől egyig burzsoá disznók.

Liszt: Disznók? Csakugyan… De hogy burzsoák? Micsoda sértés! Arisztokraták!!!
Wittgenstein hercegné: A zene, akárcsak a szex, az egyik legszentebb dolog az életben, ezért vallásos áhítattal kell közelíteni hozzá.
Cosima: Megéleztem a kardodat, papa. Kritikusokat fogsz ölni vele?

Liszt: Dehogy, kicsim! A kritikusokkal az idő mindig pont megfelelően bánik el.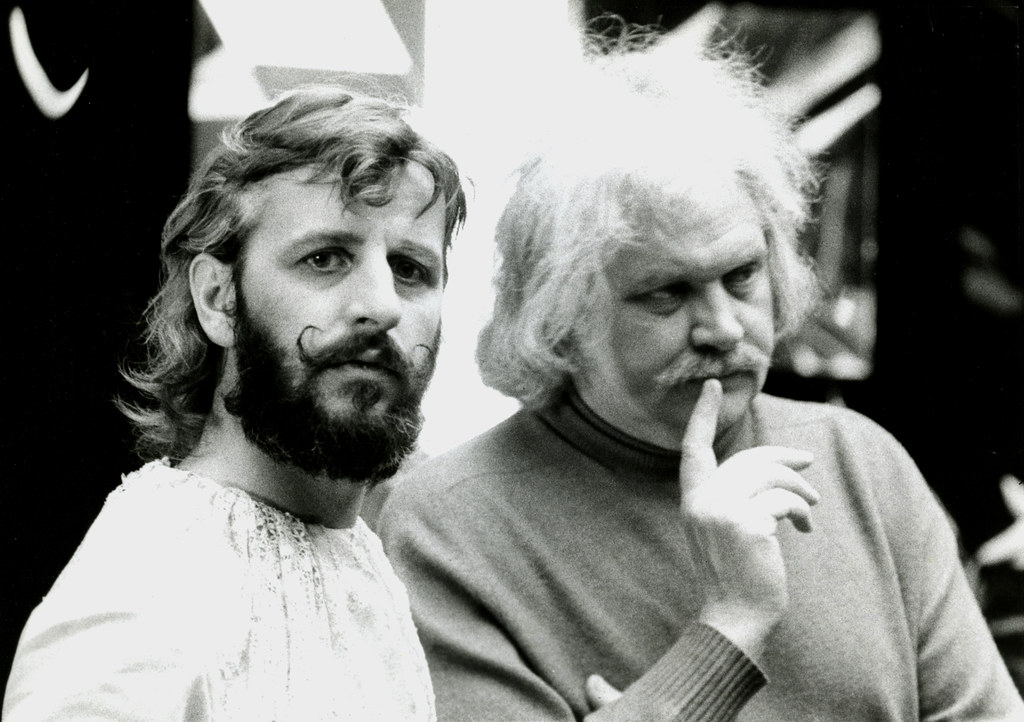 Ringo Starr és Ken Russell a forgatáson