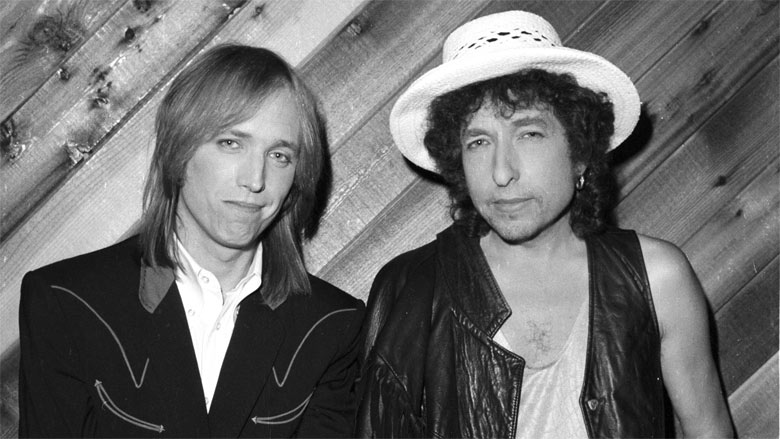 A 80-as évtized nevezhető az úgynevezett bosszúfilmek fénykorának, szinte futószalagon készültek az olyan amerikai alkotások, amelyekben egyetlen civil vagy civilek kisebb kompániája saját kezével oszt igazságot, mivel megelégeli a törvény őreinek tehetetlenségét. A leghíresebbek kétségkívül a Charles Bronson nevével fémjelzett akcióorgiák (többek közt az 1974-es Bosszúvágy három ekkoriban mozikba kerülő folytatása), ám a ma már kevésbé ismertek között is akadnak igazi gyöngyszemek. Ez utóbbi kategóriába sorolható az 1986-os Band Of The Hand, amelynek fogós főcímdalát nem más írta, mint az immár Nobel-díjas trubadúr, Bob Dylan.
A Band Of The Hand-et a magyar videotékák is forgalmazták, méghozzá a kínosan mulatságos Kezesbanda címmel, amelyet talán csak a Burt Reynolds főszereplésével forgatott 1974-es "dutyisportos dráma", a The Longest Yard magyarított címe, a szurkolói "Hajrá, Ferencváros!" felkiáltásból facsart Hajrá, fegyencváros! múl felül. A történet, ahogy az efféle, az Oscar-díjra szánt szándékkal nem pályázó mesterművek esetében már csak lenni szokott, pofonegyszerű és szórakoztatóan blőd: Egy vadonatúj rehabilitációs program keretében öt, magát kőkeménynek gondoló fiatalkorú bűnözőt a floridai mocsárvidékre küldenek táborozni, ahol egy indián származású vietnami veterán kiképzőtiszt (aki a rendkívül fantáziadús Indián Joe becenevet kapta a forgatókönyvíróktól) tisztes, valamint sokféle harcmodorban jártas honpolgárokat nevel belőlük.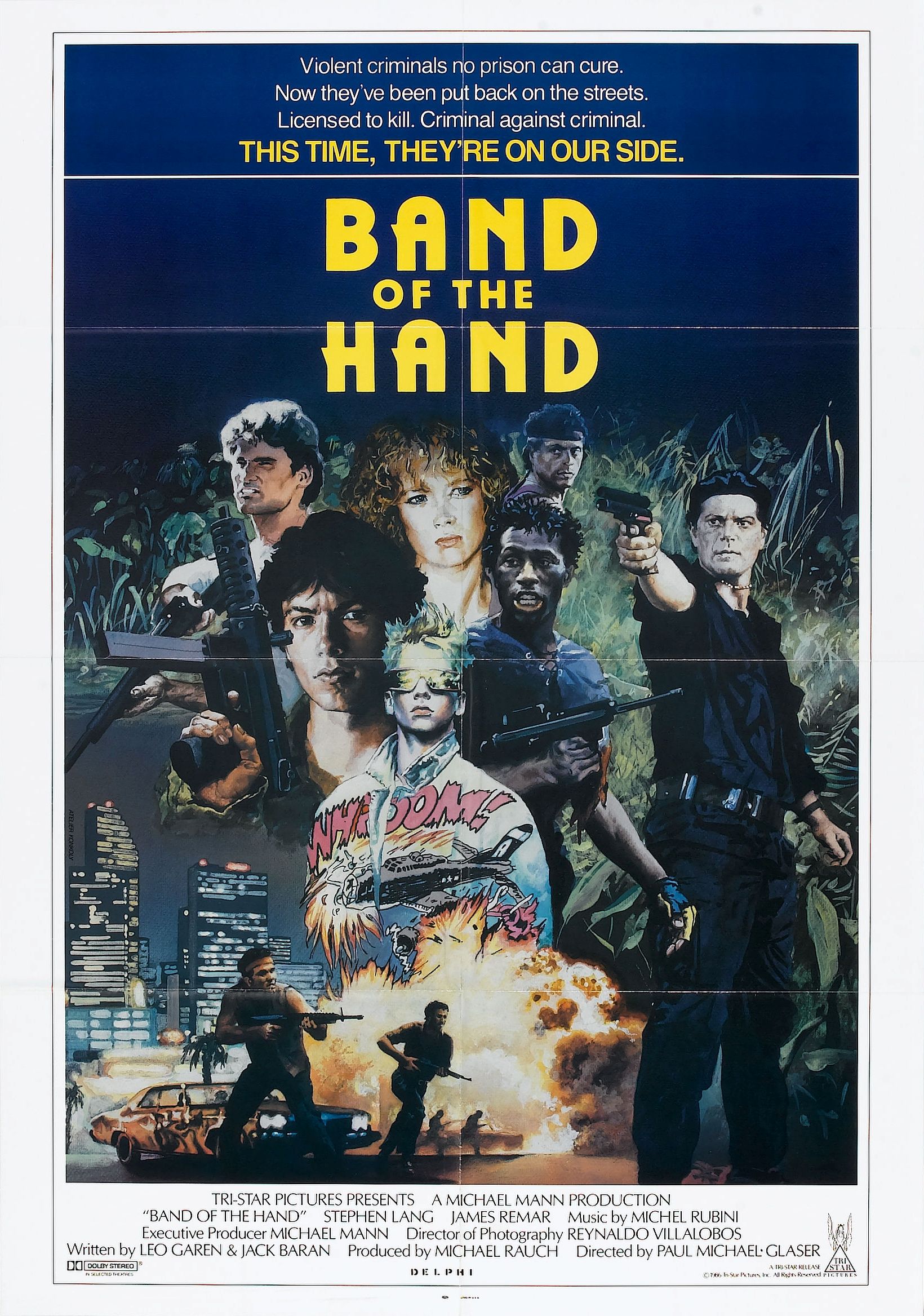 A megreformált ifjak ezután mentorukkal Miami legveszélyesebb negyedébe költöznek, amelyet igen hamar rendbe szednek erkölcsileg, például rögvest elűzik a striciket és a kábszerárusokat.  A helyi drogbáró azonban visszavág, és a fegyveres konfliktusban Indián Joe életét veszti. A mocsárban kikupált tanítványai ekkor bosszút esküsznek, amelynek keretében aztán minden gyanús alakkal végeznek és egy világháborús rohamosztagnak is elegendő töltényt használnak el. A semmiféle intellektuális élményt nem nyújtó, viszont laza sörözéssel egybekötött, délutáni "macsó kikapcsolódásokhoz" tökéletesen passzoló filmet Paul Michael Glaser rendezte, aki nem más, mint Starsky a nálunk is nagy sikerrel vetített Starsky és Hutch című zsarusorozatból, a produceri teendőket pedig Michael Mann látta el. A Band Of The Hand nem tartozik minden idők legemlékezetesebb mozgóképes remeklései közé, a Bob Dylan által írt és énekelt betétdala ellenben igazi mestermunka, a méltán körülrajongott ikon talán legmocskosabb és legrockosabb szerzeménye.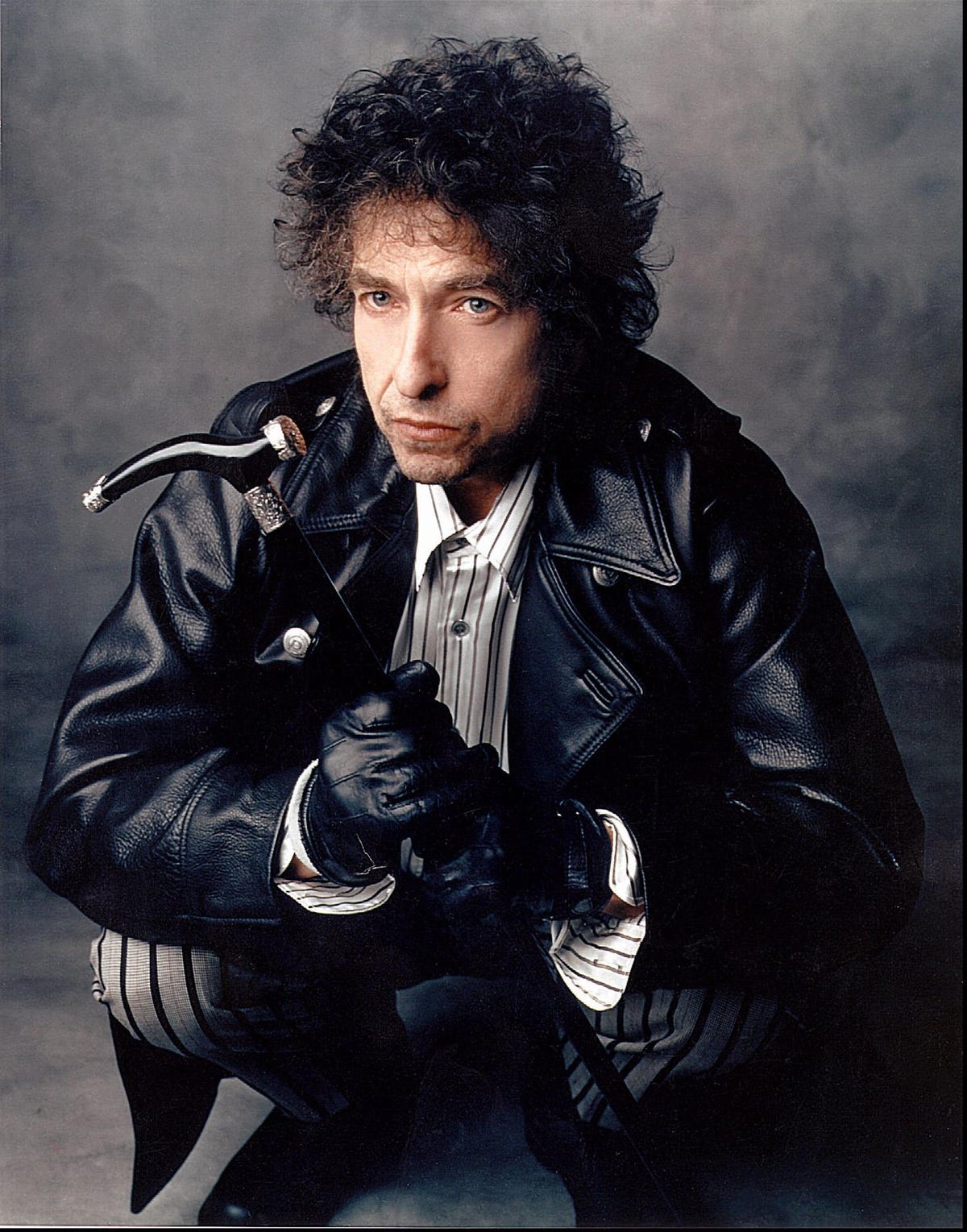 Dylan 1986-os turnéja közben, az ausztráliai Sydneyben rögzítette a filmmel azonos című nótát a Tom Petty & The Heartbreakers zenészgárdájával (Tom Petty producerkedésével), a háttérénekesnők közé pedig Stevie Nicks, a Fleetwood Mac épp ugyancsak a városban tartózkodó dívája is betársult. A vitriolos szarkazmussal átitatott szövegben nyoma sincs a hippi éra virágszentimentalizmusának vagy a 60-as évek békeharcosi kiállásának: egy olyan világot fest le, amelyben az erőszaknak csak erőszakkal lehet megálljt parancsolni, és semmi esetre sem szabad azt várni, hogy maga a "rendszer" járjon el helyettünk, mivel az bizony velejéig korrupt… A poéta szerint nincs más hátra, mint elindulni szépen a Bronson által kitaposott és üres töltényhüvelyekkel teleszórt ösvényen. Bár kitűnő blues rock alapvetésről van szó, Bobunk legnépszerűbb örökzöldjeihez képest csupán mérsékelt sikert aratott, a 28. helyig jutott az amerikai slágerlistán – viszont megágyazott egy jövőbeli nagy horderejű együttműködésnek, a Traveling Wilburys supergroup-nak, amelynek Petty és Dylan is tagja volt.

Ráadás
Egy igazi kuriózum, a Kezesbanda német előzetese: