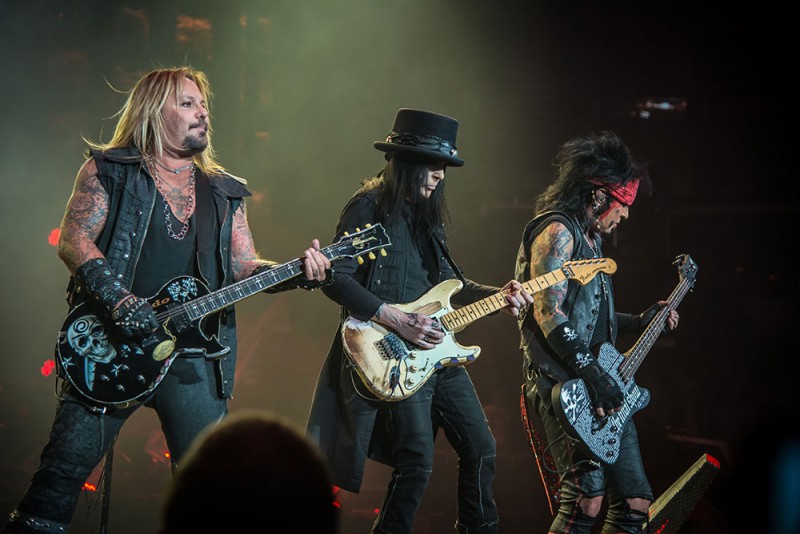 Karantén közepette se maradjunk elsőrangú rockélmények nélkül! A #maradjotthon kampány jegyében blogunk szerkesztői háromrészes cikksorozatban mutatják be nektek kedvenc rockzenei koncertfilmjeiket. Először Fehérsólyom kedvencei kerülnek terítékre.
Mötley Crüe – The End: Live In Los Angeles (2015)
A Mötley öt éve véglegesen elbúcsúzott a rajongóktól, de mint időközben kiderült, cseppet sem örökre. A mégsem utolsó Final Tour végső állomása a banda szülővárosa, Los Angeles volt, ahol 2015. december 31-én léptek fel. A felvétel alapján ez bizony tényleg jó kis szilveszteri buli lehetett; mind a csapat, mind a rajongók beleadtak apait-anyait. 
Lynyrd Skynyrd – Live At Amsouth Amphitheatre, TN (2003)
A southern nagyágyúi számos élő anyaggal örvendeztették meg a rajongóikat immár csaknem hat évtizedes karrierjük során, de még ebből a széles kínálatból is kiemelkedik a 2003-as tennessee-i koncertjük. Kijelenthetjük, hogy ezúttal is értő (redneck) közönség előtt adták elő hazafias utalásokkal teli dalaikat. A koncert különlegessége, hogy ezen a nagyszabású esten szimfonikus kísérettel, tekintélyes létszámú háttérzenész apparátussal, a megszokottnál sokkal gazdagabb hangszereléssel szólaltak meg a közismert slágereik. 
Black Stone Cherry – Thank You: Livin' Live Birmingham (2014)
Ha már southern hatásoknál tartunk, akkor a Tennessee szomszédságában található Kentucky sem maradhat ki. Az innen származó "FeketeKőCseresznye" olyat nyomott az angliai Birminghamben 2014-ben, hogy már az első meghallgatás/megtekintés után rögtön a kedvencemmé vált ez a koncertfelvétel.
Sir Mick Jagger és tágan értelmezett baráti köre 1968-ban elkövetett egyedülálló cirkuszi mutatványát csak 1996-ban láthatta teljes egészében a nagyérdemű. Korábban itt írtam róla.
Jane's Addiction – Live At The Hammerstein Ballroom (1997)
Minden idők egyik legjobb koncertje, a Red Hot Chili Peppers Flea-ja pedig csak hab a tortán.