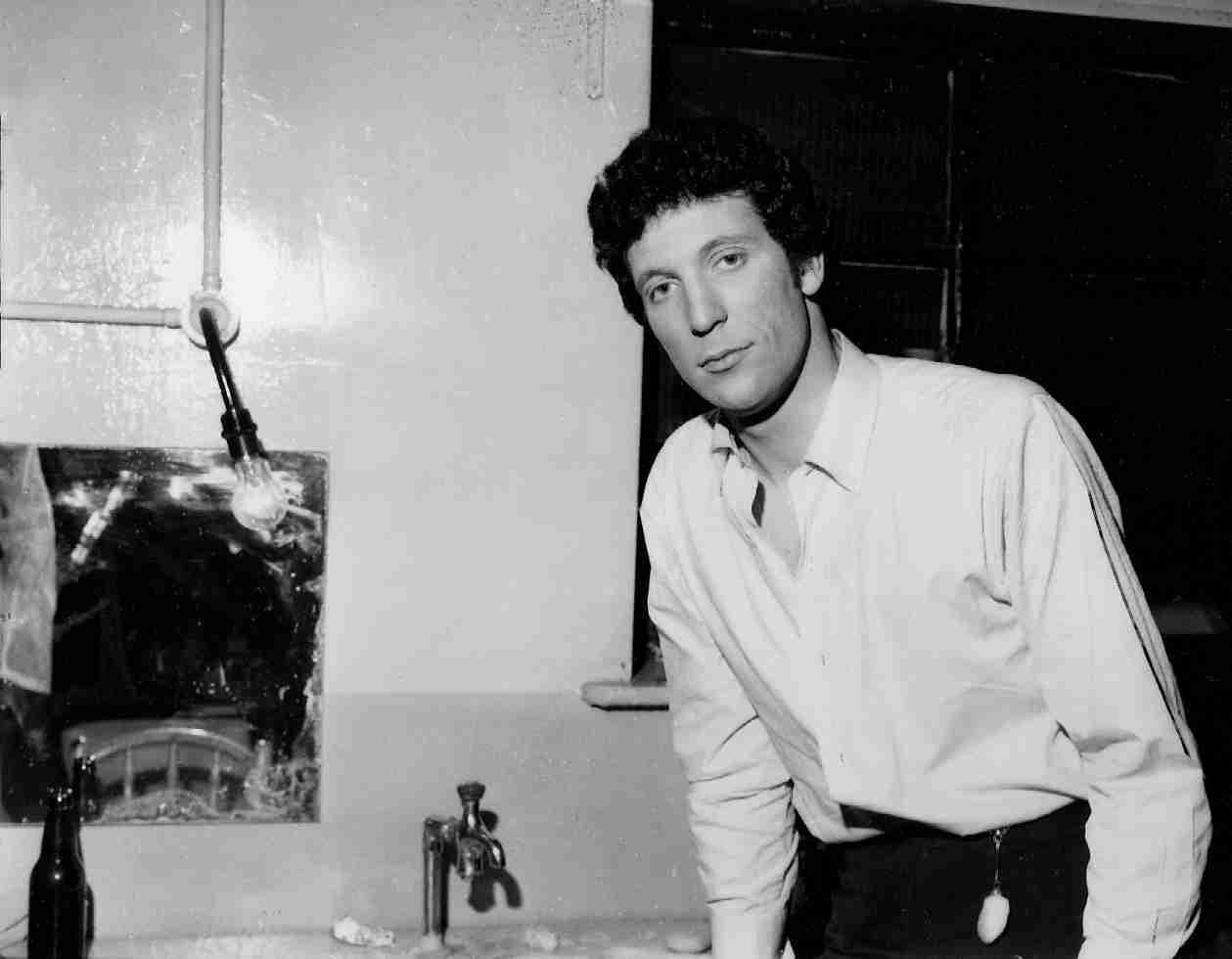 Tom Jones (photo by Ian Wright)
In 1964, soon-to-be-world-famous Welsh singer Tom Jones arrived in London with high hopes and a big voice that could bring down the walls of Jericho or melt even the strictest schoolmistress's heart. He needed a powerful single that would put him on the musical map of the Swinging City while showcasing his amazing vocal skills. A sultry rhythm & blues tune was chosen, one that Tom could easily fill up with a healthy dose of manly energy. When the 24-year-old self-confessed bawler finished recording his parts a strange, soon-to-be-world-famous young man entered the studio to contribute a harmonica solo drenched with captivating rawness.
Tom Woodward knew he was going to be hard to sell. He got rid of his previous stage name Tommy Scott because it sounded too much like the name of a highbrow jazz sax player and became Tom Jones instead (manager Gordon Mills suggested it, who drew inspiration from the recent success of the movie Tom Jones, based on a Henry Fielding novel about the exploits of a 18th century womanizer).  Yet it was hardly enough: record company executives thought Tom resembled the already "old hat" Elvis a bit too much in a brand new era when soft-faced boys like the Beatles or androgynous renegades like the Stones ruled the charts and the hearts of all rebellious concert-going females. Jones had to prove he was a force to reckon with, no matter how out-of-place he looked with his muscular working-class body and real man charm.
Decca Records producer Peter Sullivan decided to give him a chance to record a single with his old backing band The Squires (formerly The Senators), featuring Chris Slade who, after having spent quite a few years churning out hits with Jones, went on to become a member of legendary prog outfit Manfred Mann's Earth Band and arena rock giants AC/DC. The song picked out for the aspiring Welshman's very first A-side was Chills And Fever, a catchy R & B number previously recorded by Ronnie Love in 1961.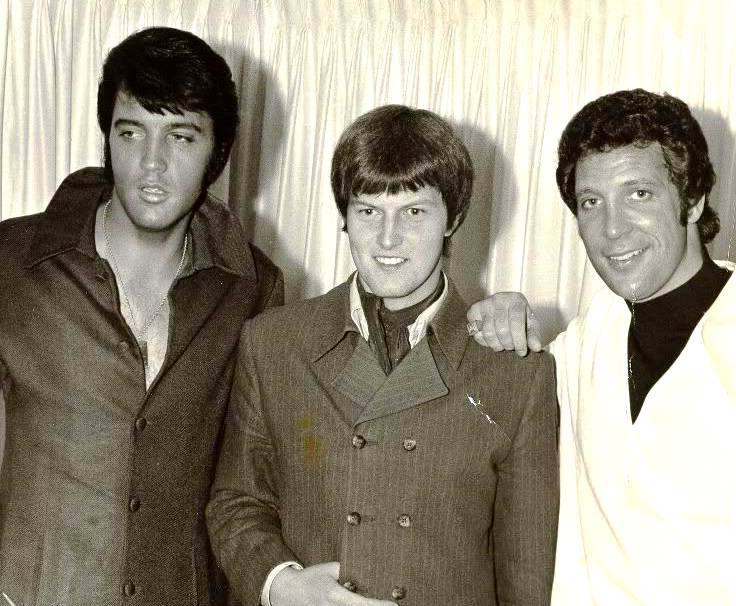 Elvis Presley, Chris Slade and Tom Jones
Although Jones was still a greenhorn when it came to working in a professional studio setting, he didn't show the slightest sign of nervousness and, in a few takes, effortlessly came up with a ballsy and joyously loud version that immediately made Love's middle-of-the-road approach pale in comparison. Sullivan thought the track needed a harmonica solo and brought in a multi-talented young session musician named Jimmy Page to play one. Just like Jones future Led Zeppelin riff master Page was at the start of his career, though he had already gained a huge amount of experience providing quality guitar work during various sessions for solo artists or when certain pop idols could not live up to the expectations of their producers.
                                                   Tom Jones and Jimmy Page in the '70s
Chills And Fever failed to catapult Tom Jones to superstardom: it took another year and the smash hit It's Not Unusual (co-written by Gordon Mills) to make the long-cherished dream finally come true. Although it was mentioned in quite a few publications that Jimmy Page played lead guitar on this breakthrough recording, co-writer and musical arranger Les Reed said the only guitarist featured is Joe Moretti, another sought-after session player. The Squires' regular keyboardist didn't turn up at the session, so drummer Chris Slade ran out of the studio to the La Giaconda coffee house to ask the then-unknown but gifted Reginald Dwight to fill in for the missing musician. Mr. Dwight later achieved worldwide success in the '70s as Elton John.