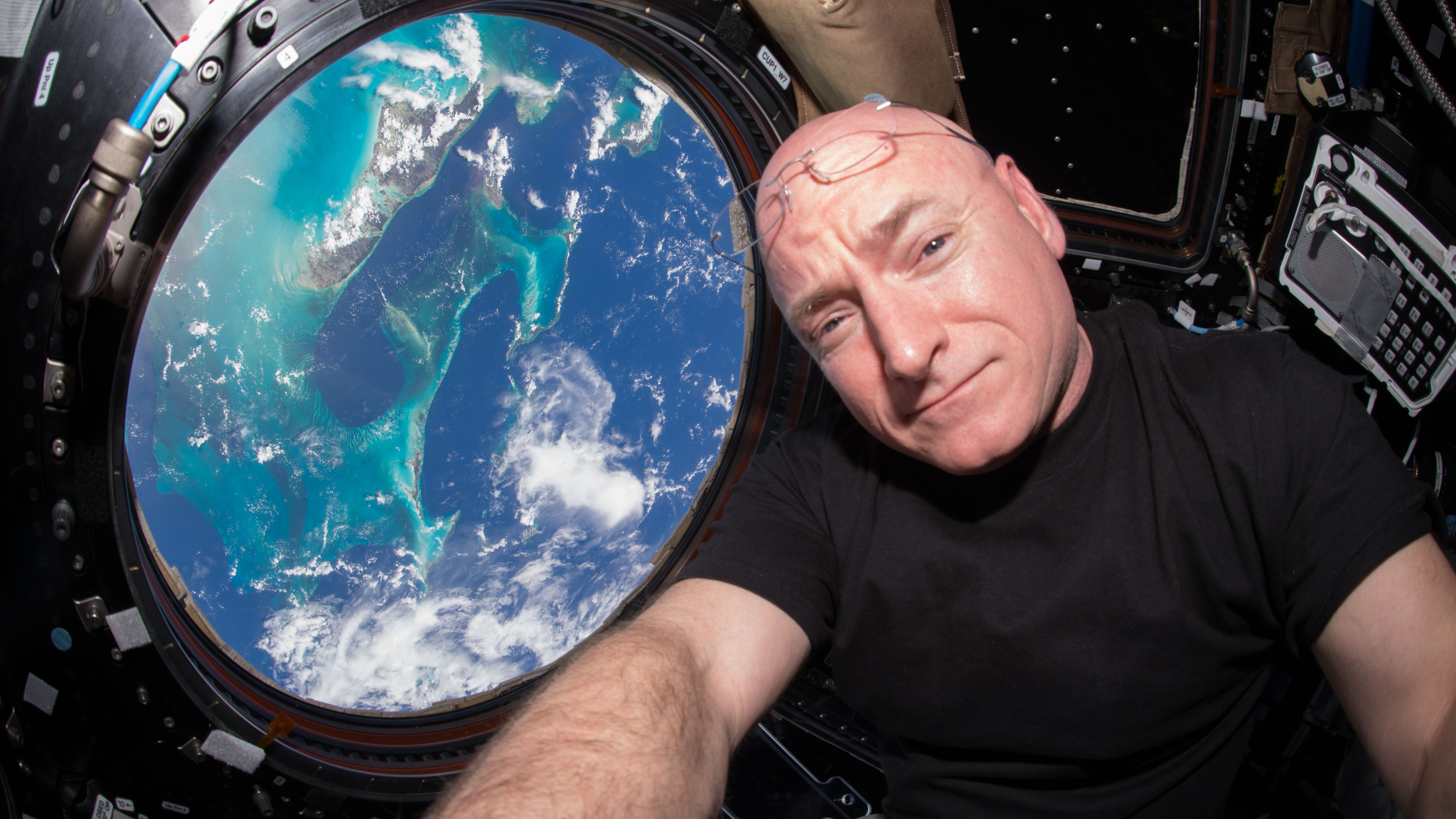 Karanténba vonult az egész világ, és mindenki ráállt a #homeoffice-ra és #digitális életre. A megváltozott helyzet új megoldásokat kíván, és a négy fal közé rekedt emberiségnek onnan jöttek jótanácsok, ahonnan nem nagyon várta senki: gyakorlott űrhajósok, akik hosszabb ideig tartózkodtak a Nemzetközi Űrállomás fedélzetén, megosztották a tapasztalataikat a nagyérdeművel (ezekről ITT és ITT lehet olvasni). A zenehallgatás igen előkelő helyen szerepel minden ilyen tartalomban. Hogy milyen összefonódásai vannak az űrhajósok világának és az #oldtimerock szubkultúrának, arról ITT írtunk korábban. Ezúttal viszont Scott Kelly, a világ egyik leghíresebb űrhajósának retro rock kedvenceiről lesz szó...
Scott Kelly Egy év az űrben című könyvében meglepően sokat írt arról, hogy milyen muzsikákat hallgatott az ISS falai közt, a súlytalanság állapotában. A szerző meglehetősen nagy rajongója Eminemnek és a Coldplaynek, de őket most kihagyjuk a felsorolásból, inkább azokat a kedvenceket vettük figyelembe, amelyek magazinunk profiljába illenek.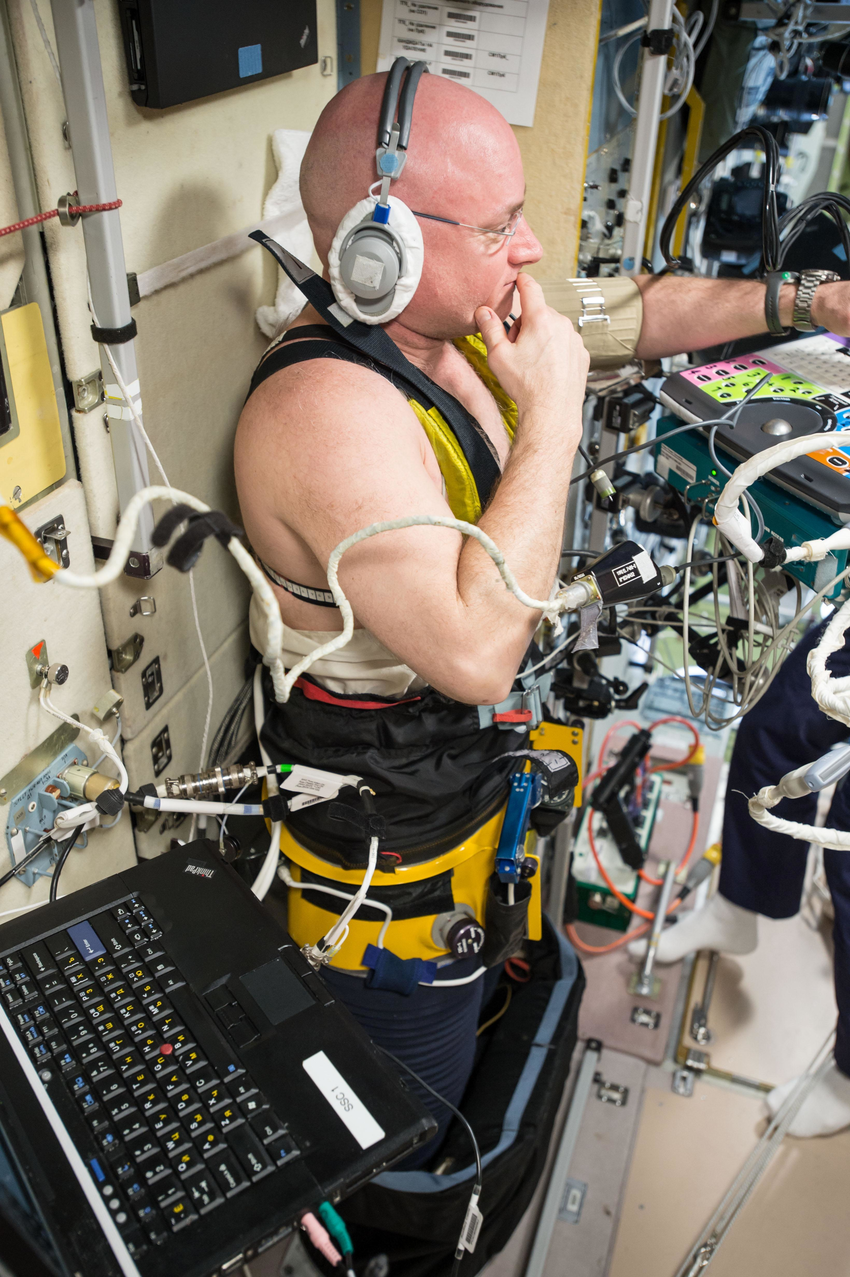 Dan Fogelberg: Leader Of The Band (1981)
"Captain" Scott Kelly nem csak a tudományos munkatársként, hanem vezetőként is szolgált űrhajós pályafutása során. Dan Fogelberg 1982-es dalából sok inspirációt nyert.
Scott tekintélyes Beatles-gyűjteményt vitt magával az IPodján az űrbe, de orosz űrhajóstársai valamiért nem igazán rajongtak a gombafejűekért. John Lennon szólódalát viszont mind a fenti, mind a földi kiszolgálószemélyzet imádta, ezért az egyéves űrbéli kiküldetés során meglehetősen sokszor csendült fel az Imagine.
A 'Mac szinte állandó szereplője az űrbéli popkult termékeknek, például a Guardians Of The Galaxy soundtrack-en is szerepeltek. Miért pont innen hiányoznának?
Pink Floyd: Wish You Were Here (1975)
A Pink Floyd zenéjét sokszor nevezték pszichedelikusnak és űr-rocknak a maga korában. A számaik a 70-as évek óta tartoznak az űrhajósok kedvenc nótái közé. Scott Kelly is a rajongójuk.
Az űrhajósok John Glenn óta "rocksztárnak" számítanak az USA-ban. Scott Kelly 2015-ös landolása óta egy köztiszteletben álló "celeb" és az amerikai álom két lábon járó megtestesülése. New Jersey-i születésű srácként pedig lent, az út során és azóta is szívesen hallgatja egy másik városbéli patrióta dalait.
Az 1973-as klasszikus "unalomig" ismétlődött egy időbben az ISS fedélzetén.
Eagles: Hotel California (1976)
A kaliforniai életérzést sokan, sokféleképpen megénekelték. Olyannyira, hogy ennek még "odafönt" is van létjogosultsága.
The Cure: Just Like Heaven (1987)
A Mennyek kapujában az egyik legstílszerűbb dalválasztás.
The Bangles: Hazy Shade Of Winter (1987)
A 80-as években alakult és ma is aktív garázs rock lánycsapat slágerét az orosz űrhajósok érdekesen fogadhatták.
Laza, érzelmes dal űr-relaxhoz.
#maradjotthon és #hallgasszenét, Scott Kellyék sem járkáltak ki az űrállomásról egy évig.