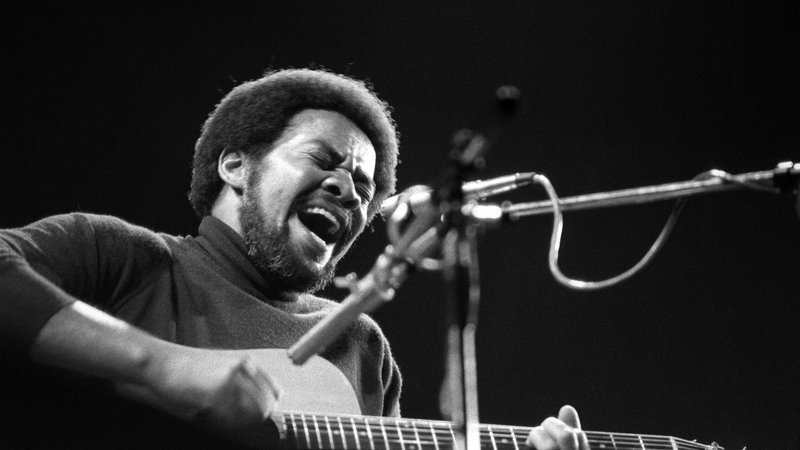 A közelmúltban családja közleményéből értesült a világ arról, hogy a 70-es évek egyik legnagyobb soul ikonja szívelégtelenség következtében életét vesztette. Bill Withers rövid, ám tartalmas zenei pályáját, gyermek- és fiatalkorához hasonlóan, sok keserűség és kiszolgáltatottság jellemezte, ám az ebből fakadó őszinte érzelmek emelték a zenéjét a legjobbak ligájába. Karrierjének fontosabb mérföldköveit mutatom be nektek.
Egy odaadó, szeretettel teli apa és férj távozott közölünk. Bill képes volt a zenéjével kapcsolatot teremteni az emberek között. Imádkozunk érte, és reméljük, hogy ebben a nehéz időszakban is vigaszt nyújtanak a dalai a rajongók számára.
Bill Withers Nyugat-Virginiában nőtt fel a nagy gazdasági világválság utolsó éveiben, egy hatgyermekes család legfiatalabb tagjaként. Beszédhibája (dadogás) miatt különösen nehéz volt számára a társadalomba való beilleszkedés, ráadásul mai fejjel szinte elképzelhetetlen rasszizmussal kellett szembenéznie.
Az első dolog, amit megtanultam körülbelül 4 évesen, hogy ha elköveted azt a hibát, hogy bemégy a fehér nőknek fenntartott mosdóba, akkor nemes egyszerűséggel megölik az apádat!
A középiskola elvégzése után a haditengerészetnél szolgált, ezt követően pedig a kaliforniai Santa Clarába költözött, ahol kezdetben tejesemberként dolgozott. Néhány évvel később egy repülőgép-alkatrészeket gyártó vállalat alkalmazta. A zene ez idáig igazán aprócska szerepet játszott az életében, ám egy napon betért Lou Rawls oaklandi koncertjére egy helyi klubba.
Rawls késett, a menedzsere idegesen fel-alá járkált a klubban, és azt mondta. – Hetente kétezer dollárt fizetek ennek a fickónak, és képtelen időben megjelenni. – A három dolláros órabéremmel próbáltam kivívni a klubban várakozó lányok rokonszenvét, de egyiküket sem érdekeltem. Nem sokkal később megérkezett Rawls, ezek a lányok pedig mind azonnal körülrajongták.
Hamarosan egy zálogházban vásárolt magának gitárt, majd a műszakok közötti szabadidejét a zeneszerzés töltötte ki. Első demókazettája a Sussex Records ügyvezetőjéhez, Clarence Avant-hoz is eljutott. A vezető látta a lehetőséget a fiúban, és behívta a stúdióba, ahol elkészítették első albumát Donald "Duck" Dunn basszusgitárossal, Al Jackson Jr. dobossal és Stephen Stills gitárossal. A Booker T. Jones produceri munkájával készült Just As I Am a Billboard fekete előadóinak listáján az 5. pozícióba tornázta fel magát, olyan slágerekkel, mint a Grandma's Hands vagy az Ain't No Sunshine. Utóbbi egy reménytelen szerelem történetét meséli el, amelyet az 1962-es Jack Lemmon-Lee Remick film, a Míg tart a bor és friss a rózsa (Days Of Wine And Roses) inspirált. Withers egyik napról a másikra elismert zenész lett, ezt tovább tetőzte az egy évvel később megjelent második albuma (Still Bill), rajta az örökbecsű slágerrel, a Lean On Me-vel.
A dal nem sokkal az után készült, hogy megtanultam zongorán játszani. A kiadónak először nem igazán jött be, de a közönségnek nagyon. Világszinten ismert dal lett. Pedig rémesen egyszerű. Mivel kezdő "zongorista" voltam, az ujjaim szinte alig mozognak, csak lépkedek felfele a billentyűkön: egyet, kettőt, hármat, négyet. A dal megjelenése után több gyerek jött oda hozzám, hogy ez volt az első, amit megtanult a zongorán. Én pedig bátorítottam őket, hogy ne érjék be ennyivel, mert ez túl kihívásmentes.
A sikert nem viselte jól. Utálta a turnékat, Denise Nicholas TV-sztárral való házassága pedig örökös témaként szolgált a bulvárlapok újságíróinak. Az üzletemberek iránti ellenszenve miatt nem volt hajlandó menedzserekkel dolgozni. Bár kezdetben volt egy szakember mellette, elmondása szerint úgy érezte magát, mint egy szolga. Utána úgy döntött, mindent maga irányít. Meg tudta erősíteni függetlenségét, ám kicsivel később, épp egy új lemez készítése közben a Sussex Records csődbe ment.
Épp egy új albumon dolgoztam, amikor megtudtam, hogy a kiadó már nem képes fizetni. Olyan dühös lettem, hogy az összes addigi demóanyagot megsemmisítettem. Én a seregben szocializálódtam, és mivel nem volt menedzserem, úgy láttam, hogy ennek a történetnek itt vége. A legjobb lesz, ha minden ötletet kidobok.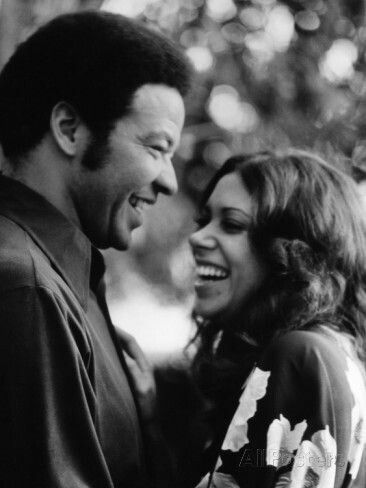 Bill Withers és Denise Nicholas
A Sussex 1975-ben csődöt jelentett, Withers pedig átkerült a Columbia Records-hoz. Az igazi szenvedés csak ezután következett.
Találkoztam egy kiadói palival, aki azzal kezdte mondókáját, hogy utálja a zenémet, illetve utál minden fekete zenét. Büszke vagyok magamra, amiért nem vágtam pofán ott helyben. Beszéltem az ügyvezetővel is, aki bemutatkozásképpen a Four Tops fotóját mutogatta nekem egy magazinban, és azt mondta: "Nézd ezeket a rusnya niggereket!"
Öt albumot készített a Columbiának, olyan rádiós slágerekkel, mint a Lovely Day vagy a Just The Two Of Us, de a szíve már rég nem hajtotta. Egy ponton a kiadó arra kérte, hogy dolgozza fel Elvis Presley In The Ghetto című dalát. Amikor megtagadta, a kiadóval való kapcsolata még rosszabbra fordult, már a stúdióba sem engedték be. Utolsó albumát 1985-ben készítette el Watching You, Watching Me címmel.
Az emberek azt mondják, 15 év volt a karrierem, de igazából csak 8 év. 1978 és 1985 között a stúdióba sem engedtek be. Kényszerítettek, hogy az utolsó lemezt egy srác otthoni stúdiójában rögzítsük. Egy ötéves fehér kislány anyaszült meztelenül rohangált ott fel és alá. A szülei azt mondták neki, hogy ők túlságosan elfoglaltak, úgyhogy "menj, és játssz Billel!". Ott voltam én, egy nagy fekete srác, és egy meztelen fehér kislányt küldtek hozzám. Betelt a pohár, ki kellett mennem onnan.
A lemez kereskedelmileg is csalódást okozott, Withers pedig mind a zeneszerzéstől, mind a koncertezéstől visszavonult. 2004-ben azonban kivételt tett, amikor a Detroit Pistons alapításának 40. évfordulójára tartott rendezvényre hívták meg.
Természetesen erősen ellenkeztem. Azt mondták, csupán 150 ember lesz ott, majd olyan magas összeget ajánlottak, hogy szinte vérezni kezdett az orrom.
A privát koncerten 10 dalt adtak elő zenekarával, köztük a Lean On Me-t, amelyet a közönséggel közösen énekeltek. Withers sosem küzdött igazán anyagi gondokkal. A jogdíjak mellett okos ingatlanbefektetései jövedelmezőek voltak visszavonulása után is. Felkérték egy visszatérő turnéra a 2000-es években, ám ezt visszautasította.
Mi a frászra volna még szükségem? Van gyönyörű feleségem, aki kincsként kezel engem. Nem érdemlem meg őt.
Withers-t 2015-ben beiktatták a Rock And Roll Hírességek Csarnokába, ahol csak ennyit mondott:
Örülök, hogy a régi szemét kategóriát képviselhetem.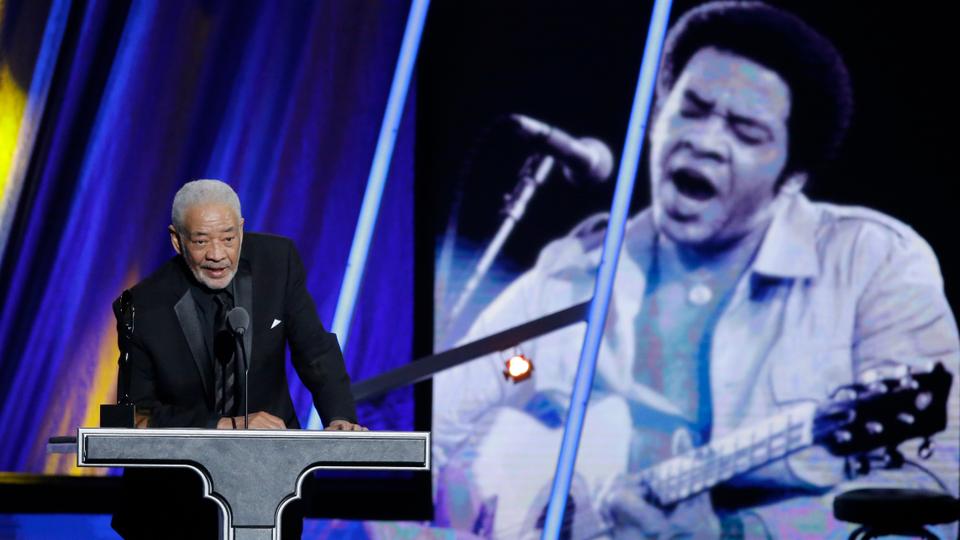 Bill Withers nyilatkozatai a Rolling Stone magazin 2015-ös interjújából származnak.