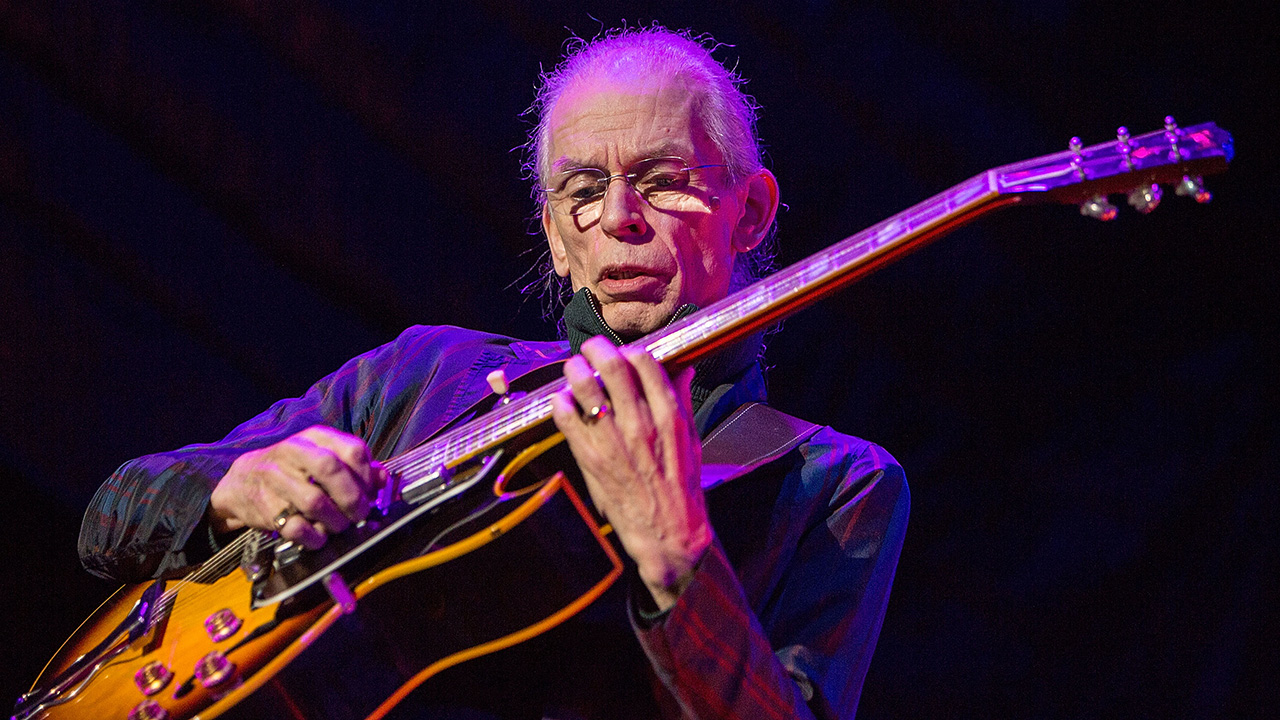 1977 és 1981 között minden évben ő lett az év gitárosa a legfontosabb gitáros szaklap, a Guitar Player közönségszavazásán Best Overall Guitarist kategóriában (ez a legfőbb és legtiszteletreméltóbb titulus az újságnál, az jelenti, hogy az illető az összes műfaj és hangszerváltozat – akusztikus és elektromos – képviselői közül a legjobb) és ő volt az első, akit beiktattak a magazin "dicsőségcsarnokába". A Gibson gitárcég az őt méltató hivatalos közleményében azt írta, hogy ő tette a rockgitározást valóban komoly művészetté. A Queen Innuendo című slágerében az ő flamenco játéka hallható, mivel Brian Maynek nem állt rá a keze a műfajra, és úgy érezte, a rockerek közül csak egyetlen ember lenne képes hitelesen előadni az ominózus szólót (erről itt írtam bővebben). 2018-ban a brit  Progresszív Zenei Díjkiosztón a legmagasabb kitüntetésben részesült, úgyhogy onnantól fogva hivatalosan is Prog God, azaz Prog Istenség. Steve Howe-ról, a Yes és az Asia tagjáról van szó, egy igazi zseniről, aki a Yeshez való 1970-es csatlakozásának köszönhetően immár pontosan 50 éve számít a földkerekség egyik legjobb gitárosának.
Stephen James Howe 1947-ben született Londonban, és a zene már pár éves korában magával ragadta: először recsegős lemezekről szóló rezesbandák játékára masírozott fel és alá a gyerekszobájában, 12 éves korára pedig már az olyan jazz gitároslegendák voltak a kedvencei, mint Les Paul, Chet Atkins és Wes Montgomery, valamint az egyedi zenei felfogású blues nagyágyú, Big Bill Broonzy. Már befutott zenészként azt nyilatkozta, hogy Chet Atkinstól tanulta el azt, hogy az embernek nem szabad lehorgonyoznia egy stílusnál, a nyitottság mindennél fontosabb, Bob Dylan pedig (akinek dalaiból 1999-ben egy egész feldolgozásalbumot adott ki) előhozta belőle az örök lázadót. "Az én lázadásom azonban nem értelmetlen erőszakban vagy mértéktelen drogozásban merült ki, hanem abban nyilvánult meg, hogy a magam útját jártam, az elveimből sosem engedtem, és szakítottam a konvenciókkal, hogy teljes értékű művész lehessek" – mondta egy interjúban.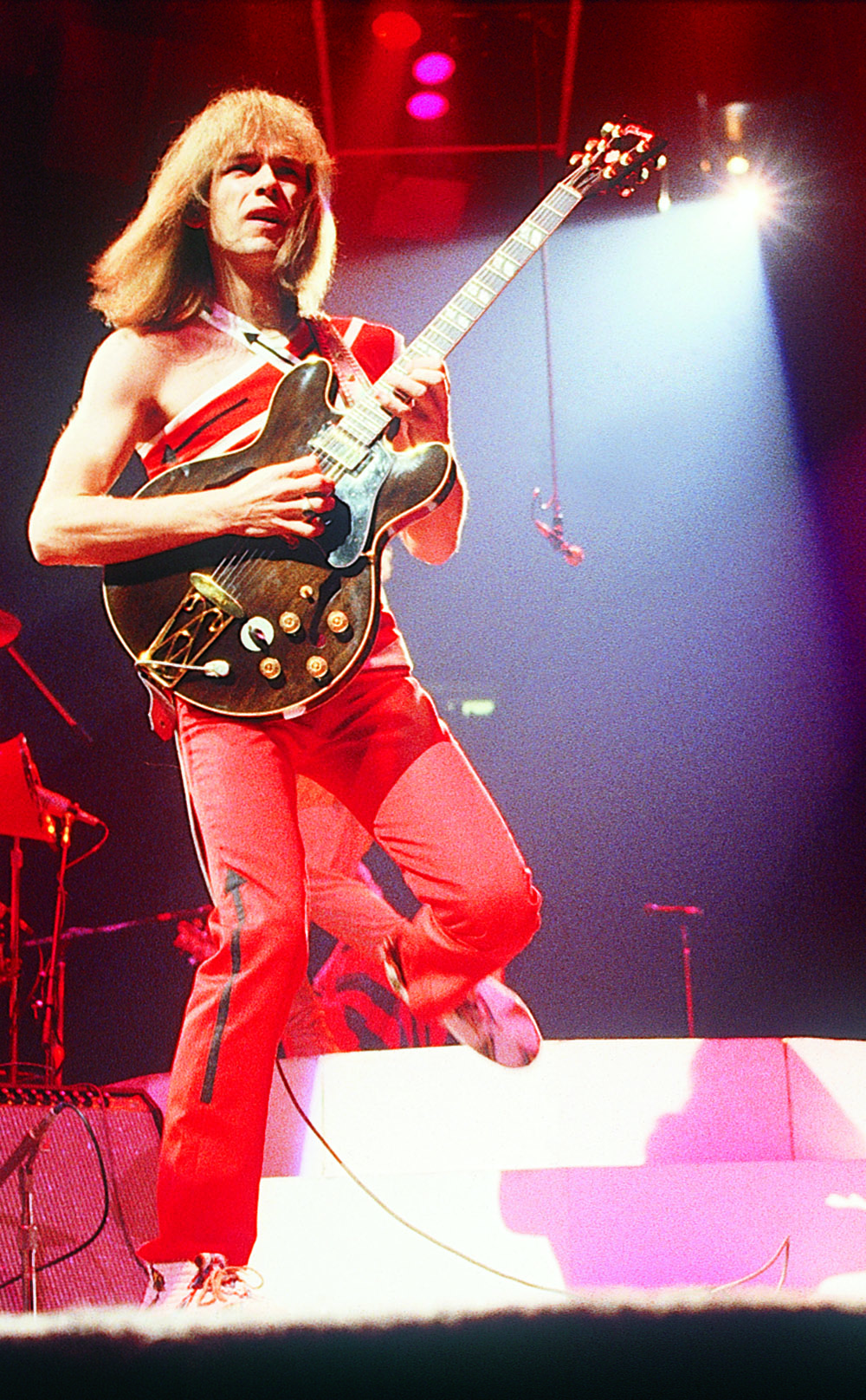 Steve 10 éves korától kezdve vágyott egy gitárra, amelyet végül 12 éves korában kapott meg karácsonyra a szüleitől, és innentől nem volt megállás. Sosem vett leckéket, kottát a mai napig nem tud olvasni, igazi autodidakta géniusz, aki minden szerzeményét (több százról beszélünk) fejben tartja, és a legbonyolultabb klasszikus gitáros tételeket ugyanúgy hallás után sajátította el, mint a rock and roll alapjait. Az általános iskola befejezése után alkalmi munkákat végzett, amik mellett szabad idejében állandóan csak gitározott, hogy egyszer profi zenészként kereshesse a kenyerét. A magánéletben szégyenlős és visszahúzódó kamasz a színpadon hirtelen felvillanyozódott, ezért minden kínálkozó alkalmat megragadott a szereplésre: egy ideig még a pentonville-i börtönbe is eljárt, ahol heti kétszer pengetett a raboknak jelképes fizetségért cserébe.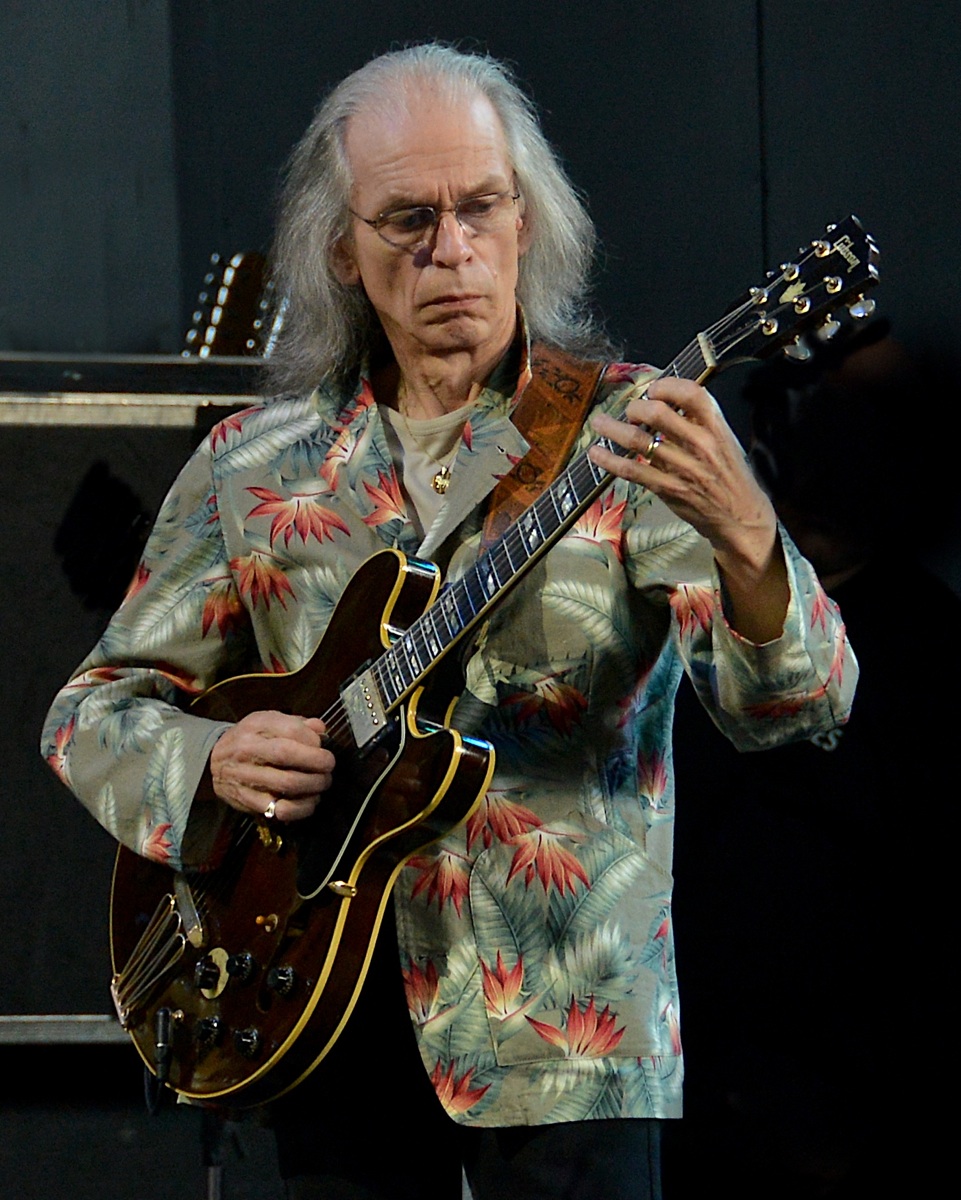 1964-ben szállt be első komolyabb zenekarába, és ekkor vette meg első Gibson ES-175D gitárját is, amely az eltelt évtizedek során a védjegyévé vált. "Senki sem használt ilyen üreges testű gitárt a rock színtéren akkoriban, ki is nevettek miatta, és azt mondták, egy jazzes sznob vagyok. Engem viszont ez arra ösztönzött, hogy megmutassam a gúnyolódóknak, hogy bármelyiküknél jobban fogok rockot játszani a sznoboknak való jazzgitáromon." Ahogy Jaz Coleman, a Killing Joke énekese és megannyi szimfonikus zenekar karmestere mondta: "Az istenek egyetlen embertípust kedvelnek: a szorgalmasat. Légy szorgalmas, és már kevés tehetséggel is jelentős sikereket érhetsz el." Howe-nak óriási és kivételes tehetség jutott, a szorgalma azonban még azt is felülmúlja. Az eredmény: 2002 óta a Gibson cég róla elnevezett, Steve Howe Signature ES-175-ös gitárokat is gyárt, az egykori gúnyolódok zenekarai pedig jórészt feledésbe merültek…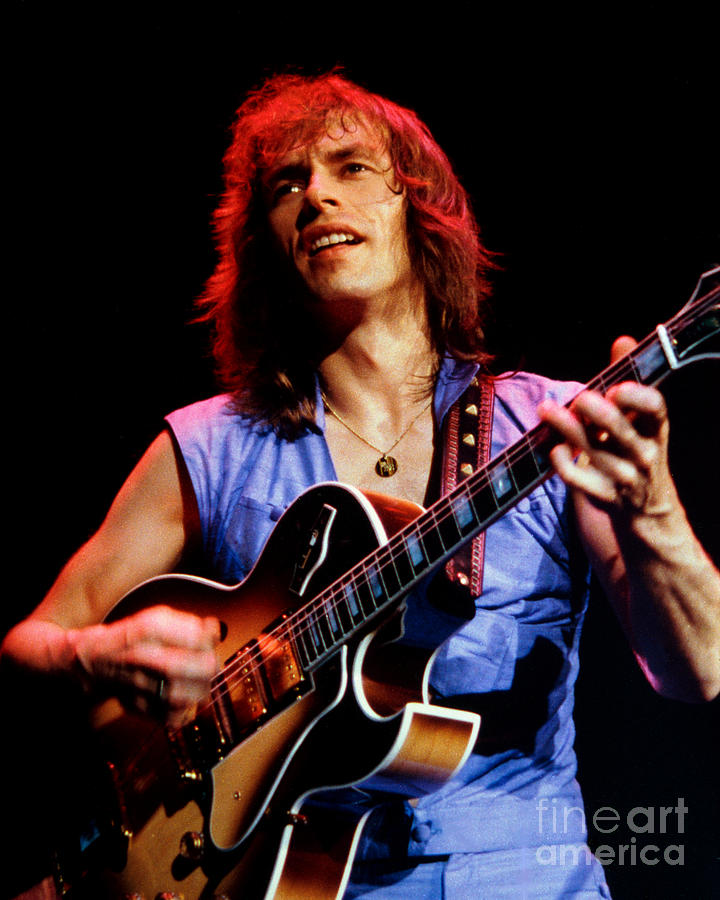 fotó: Daniel Larsen
Az, hogy Howe mekkora korszakos géniusz, a dalaiból derül ki: kerüli a klisés témákat, egyedi és gyakran szokatlan akkordváltásokat használ, és számos műfajban otthonosan érzi magát. 21-et válogattam össze a rengeteg remekműve közül, amelyek szinte bárkit képesek meggyőzni arról, hogy e cikk ünnepeltje a 10 valaha élt legjobb gitáros közé tartozik. 
Tomorrow – Revolution (1967)
Howe profi gitárosi karrierjét egy Syndicats nevű beat formációban kezdte, amely bizarr módon már 1965-ben megírta a világ egyik első punk dalát What To Do címmel, majd az In-Crowd nevű soul és mod alakulat következett, amely végül a Tomorrow névre váltott. A brit pszichedelikus színtéren szép sikereket értek el, ráadásul maradandónak bizonyult a hírnevük: My White Bicycle című dalukat 1975-ben feldolgozta a Nazareth, és a 15. helyig kúsztak fel vele a hazai slágerlistán. A Tomorrow a Beatles dupla fehér albuma előtt egy évvel rögzítette Revolution című dalát, amelyről állítólag maga John Lennon is elismerően nyilatkozott baráti körben, és valószínűleg ez ihlette a saját, szintén Revolution című számát. A Tomorrow dala 1967 minden tipikus pszichedelikus vonását felvillantja, Steve Howe azonban egyedi ízt ad neki azzal, hogy az elektromos rockrészeket akusztikus/klasszikus gitározással váltogatja, ami majd a Yesben is a védjegye lesz.
Bodast – I Want You (1968)
A Tomorrow feloszlása után az ekkor már a legnagyobb ifjú tehetségek közé sorolt Howe a Bodastban folytatta, amely keménykötésű garázs rockban utazott. A hangulatilag a Beatles későbbi fenyegető vágydalával, az I Want You (She's So Heavy)-vel rokonítható szám bivalyerős tétel, amelyet hallgatva biztos sok zeneértőnek az jutott eszébe, hogy "ez a gitáros egyszer még ennél is sokkal többre viszi".
Steve Howe (Yes) – Clap (1971)
Howe 1970-ben lett a brit színtér feltörekvő, ekkoriban már a Led Zeppelin mellett az Atlantic Records legtehetségesebb bandájának tartott progresszív rockcsapat, a Yes gitárosa, amely a harmadik albumára készült, amikor bevették a londoni srácot. Az anyag végül The Yes Album címmel jelent meg, és mára minden egyes tétele klasszikussá vált. Újdonsült zenésztársait olyannyira lenyűgözte Howe felkészültsége, hogy rögtön engedélyeztek neki egy szólódalt: ez lett a Clap, amelyet a gitáros fia, Dylan születése miatt érzett öröme ihletett. Máig ez az egyik legismertebb akusztikus szólófelvétel, amit rockzenész játszik, és egyben a leginvenciózusabb is: a country, a ragtime és a blues egyedi ötvözetét nyújtja hihetetlen bravúrokkal és dallamossággal. Az alábbi verzió egy három évtizeddel későbbi oktatóvideóból való, amelyet a mester azért készített, hogy mindenki közelről láthassa, mit művel ezer közül is azonnal felismerhető kezeivel.
Yes – Roundabout (1971)
A Fragile lemezt nyitó Roundabout csapat egyik legismertebb slágere, amely meghódította számukra az amerikai piacot: a 13. helyig jutott az ottani slágerlistán, ami egy vájtfülűeknek szánt, 8 és fél perces prog dal esetében egészen elképesztő fejlemény (ebből is látszik, mekkorát változott a közízlése azóta – nem épp előnyére). Eredetileg gitárcentrikus instrumentálisnak szánták, de aztán megérkezett a stúdióba Jon Anderson a maga jellegzetes énekdallamaival. A szám műfaji jelentősége megkérdőjelezhetetlen, ennek köszönhető például az is, hogy a Rocksuli című 2004-es filmben a Jack Black általa alakított botcsinálta tanár a Roundabout-ot adja házi feladatul az egyik diákjának.
Yes – America (1971)
A Yes kasszasikert hozó Fragile albumával körülbelül egy időben készült ez a Simon & Garfunkel feldolgozás, a lemezre azonban nem került fel − végül 1975-ben a Yesterdays című válogatásalbumon kapott helyet. A közismert New York-i vokálduó dalát a banda 10 és fél perces prog zúzdává változtatta, Howe pedig hatalmasat alakít benne: déli ízekkel megspékelt, a Lynyrd Skynyrd repertoárjába illő szólót talált ki hozzá.
Yes – Siberian Khatru (1972)
A Close To The Edge album olyan rocktörténelmi mérföldkő, mint a Beatles Revolvere vagy a Led Zeppelin második nagylemeze: elejétől végéig tökéletes alkotás, mind hangzás, mind dalok és előadásmód szempontjából – nem véletlenül vált a prog műfaj alapművévé. Arról megoszlanak a vélemények, hogy mi is lehet Jon Anderson homályos utalásokkal teli dalszövegében a szibériai khatru (sokak szerint egy kitalált egzotikus madár), azzal kapcsolatban viszont teljes a zenész szakmában az egyetértés, hogy Steve Howe egyik esszenciális tételéről van szó. A végén hallható gitárszólója a Red Hot Chili Peppers húrmágusának, John Frusciantének a kedvence, aki 2005-ben ezt mondta a dalról: "13 évesen el tudtam játszani az intróját, immár 35 évesen pedig kijelenthetem, hogy néhány hónapja sikerült végre tisztességesen eljátszanom az egészet. Remélem, ezzel sikerült érzékeltetnem, mekkora gitáros Steve."
Yes – Yours Is No Disgrace (1973)
A Yessongs minden idők egyik legfontosabb koncertalbuma, a nyers erő és a kifinomult progresszivitás csimborasszója. Az eredetileg a The Yes Album-on szereplő Yours Is No Disgrace a vietnami háború (és úgy általában mindenféle háború) ellen íródott, Howe szólója pedig a gitáros egyik legismertebbjévé vált az idők során, sőt neki magának is ez az egyik személyes kedvence: vadállatiasan tomboló és maximálisan összefogott egyszerre, egy nagy zenész nagyon nagy teljesítménye.
Yes – The Revealing Science Of God (1973)
1973-ban a Yes dupla stúdióalbummal (Tales From Topographic Oceans) jelentkezet, amely elsősorban az énekes Jon Anderson és Steve Howe agyszüleménye volt. A négy húsz perc körüli vagy annál is hosszabb rockszimfóniát felvonultató anyagot Paramahansza Jógánanda indiai guru Egy jógi önéletrajza című könyve ihlette. Howe ennek hatására vált  a transzcendentális meditáció elkötelezett hívévé, amelyet azóta napi rendszerességgel gyakorol − akárcsak Ringo Starr, Donovan, vagy a filmrendező David Lynch. A Red Hot Chili Peppers John Frusciantéje szerint ez a dupla lemez Steve Howe életművének egyik legkiemelkedőbb darabja, minden gitárosnak kötelező hallgatnivaló.
Yes – Sound Chaser (1974)
A Yes 1974-ben adta ki egyik legkomplexebb albumát, a Relayert, amelyen olyan hangszeres futamok hallhatók, amelyekbe még az élvonalbeli zenészek közül is sokaknak beletörne a bicskája. A három hosszú dalból álló anyag második tétele a Sound Chaser, amelyben valóban egészen elképesztő hangok kergetik egymást, Steve pedig olyat gitározik benne, hogy csoda, hogy maradtak utána ujjai.
Yes – Soon (1974)
A Soon a Relayer album 22 perces kezdőtételének, a Lev Tolsztoj Háború és békéjén alapuló szövegű The Gates Of Delirium-nak az utolsó darabja, és egyben az egyetemes zenetörténet egyik leggyönyörűbb mesterműve. Steve Howe úgy játszik benne pedal steel gitáron, hogy az egyenesen mennyei szintre emeli a teljesítményét, maga Paganini sem tudta volna felülmúlni hegedűn a produkcióját. Egyértelműen a zseniális húrnyűvő karrierjének egyik legfényesebb ékköve.
Steve Howe – Break Away From It All (1975)
Howe első alkalommal 1975-ben jelentkezett szólóalbummal (Beginnings), amelyre a legváltozatosabb stílusú dalok kerültek fel. A gitáros saját énekével kiegészített Break Away From It All a lemez egyik csúcspontja, konkrétan minden olyan jellegzetesség (komplex és egyedi témák, karcos, ám mégis finom gitárhangzás, irigylésre méltó virtuozitás) megtalálható benne, ami miatt Howe-t sokan a 10 legjobb rockgitáros közé sorolják.
Yes – Going For The One (1977)
A prog mágusok 1977-es albumának címadó nyitódala annak az eufóriának a krónikája, amelyet például élsportolók éreznek, amikor eljutnak teljesítőképességük határára, de ugyanúgy szól a meditáció révén elért kozmikus tudatosságról is. Steve Howe minden idők egyik legjobb slide gitározását prezentálja benne, ami meghökkentően agresszív és esztétikus egyszerre. Elsöprő erejű, kultikus mű.
Yes – Don't Kill The Whale (1978)
A Yes Tormato című stúdió- és Yesshows című koncertalbumán egyaránt szerepel a világtörténelem első bálnavédő rockdala, amely annak iskolapéldája, hogy a lehető legprogosabb módon is lehet fülbemászó slágert írni, Howe pedig annyi jó ötletet zsúfol a 4 perces nótába, amennyi sokaknak egy egész lemezre nem gyűlik össze.
Steve Howe – Double Rondo (1979)
Howe második szólóalbuma (The Steve Howe Album) 1979-ben került a boltokba, amelyen a gitáros az elsőn megkezdett utat folytatta. Lenyűgöző stíluskavalkád tárul elénk, de végig áthatja a kohéziós erő. A klasszikus zenéért rajongó gitáros ezúttal egy hosszú szimfonikus művel is megajándékozta a rajongóit, amelyben olyan hangokat csal ki hangszeréből, amelyekre tökéletesen ráillik a "földöntúlian szép" jelző. 
Yes – Machine Messiah (1980)
1980-ban Rick Wakeman billentyűs és Jon Anderson énekes/fő dalszerző kilépett a zenekarból, amely Howe és a basszusgitáros Chris Squire vezényletével, valamint két új taggal (Geoff Downes billentyűs és Trevor Horn énekes) Yes név alatt készített egy rendkívül erős albumot Drama címmel, amelyet azonban Howe-Squire Project néven kellett volna inkább kiadni. Mindkét zenész alaposan kiélhette magát rajta, főképp az olyan szerzeményekben, mint a szokatlanul zúzós és futurisztikus szövegű Machine Messiah, amelyben Howe megmutatja, hogy a Black Sabbath és a Judas Priest tagjaként sem vallana szégyent.
Asia – Time Again (1982)
A 80-as évek nem kedveztek a bonyolultabb dalszerkezeteknek, ezért Steve Howe vállalható kompromisszumot kötött: továbbra is igényes muzsikát csinál, de kellően rádióbarát módon. Ennek érdekében a Yes 1981-es feloszlása után életre hívta az Asia nevű supergroup-ot John Wetton basszusgitáros-énekes (King Crimson, Uriah Heep, UK), Carl Palmer dobos (Emerson, Lake & Palmer) és Geoff Downes billentyűs (The Buggles, Yes) társaságában. Bár a csapat elsősorban slágeres lágy rockban utazott, olykor keményebb hangot is megütöttek: például a bemutatkozó albumuk Time Again című tételében, amely remek Howe-riffeket vonultat fel.
Steve Howe – Sketches In The Sun (1986)
Howe 1986-ban egy másik legendás prog gitárossal, a Genesis Steve Hackettjével alakított GTR néven zenekart. A zenéjük az Asia irányvonalához állt közelebb, mint a Yeséhez, és a csapat egyetlen albumán mindkét virtuóz előadott egy-egy szólószerzeményt. Howe Sketches Of The Sun-ja napfényes hangulatot árasztó érzelmes darab, szólókoncertjein manapság is gyakran műsorra tűzi.
Steve Howe − Hint Hint (1991)
1991-ben jelent meg Steve Howe harmadik szólóalbuma, a Turbulence. Ekkoriban épp a Joe Satriani és Steve Vai nevével fémjelzett rockgitározási stílus élte virágkorát, ha szólóelőadókról volt szó. Steve pedig – akit egykori Yes-es kollégája, Bill Bruford dobfenomén segített ki ezúttal – hangzásvilág szempontjából igyekezett igazodni az elvárásokhoz, a dalai viszont így is megmaradtak tipikusan Steve Howe-osaknak. A lemez egyik különösen hangulatos darabja a könnyed virtuozitású és vidáman elvont Hint Hint.
Yes – Be The One (1996)
Howe 1990-ben egy időre újra a Yes tagja lett, majd 1992-ben ismét távozott, és csak 1996-ban tért vissza véglegesen az együttes kötelékébe. A csapat ezt követően két dupla albummal (Keys To Ascension 1-2.) ünnepelte klasszikus felállásának újbóli egymásra találását, amelyen régi slágerek élő verziói és vadonatúj stúdiódalok sorakoztak. A Be The One az akkori friss szerzemények közül való: himnikus progresszív rockballada remek gitárfutamokkal és szólókkal (no meg Alan White kőkemény dobolásával), amely az emberségesség és a szeretet fontosságát hangsúlyozza az egyre tompultabban technokrata modern világban.
Steve Howe – The Collector (1998)
Amikor Howe-tól megkérdezték, melyik az a szólószerzeménye, amelyre különösen büszke, de eddig kevés figyelmet kapott, a Quantum Guitar című albumán szereplő The Collector-t nevezte meg. A Yesből ismerős hangzásvilágot country és hawaii zenei ízekkel keverő csodaszép dalban Howe játszik minden húros hangszeren (gitár, basszusgitár, mandolin), fia, a punk és jazz bandákban egyaránt tevékenykedő Dylan pedig dobol.
Steve Howe – Rising Sun (2003)
Howe egyike a legkalandvágyóbb gitárosoknak a rockszakmában, esze ágában sincs leragadni egyetlen stílusnál. A prog technikabajnok mestereit gyakran vádolják azzal az egyszerűbb alaprock rajongói, hogy egy laza és sallangmentes bluest bezzeg nem tudnak hitelesen eljátszani. Howe az Elements című albumán lévő Rising Sun-ban nem csupán bebizonyítja, hogy neki nem okoz gondot kilépni a komfortzónájából, de mindezt olyan stoner rockos keménységgel teszi, amivel óriási meglepetést okoz.